Are Ben Affleck and Jennifer Lopez Dating Again? It Looks Like It!
Who is Ben Affleck dating? After his breakup with actress Ana de Armas, it looks like the actor might be back together with ex-fiancée Jennifer Lopez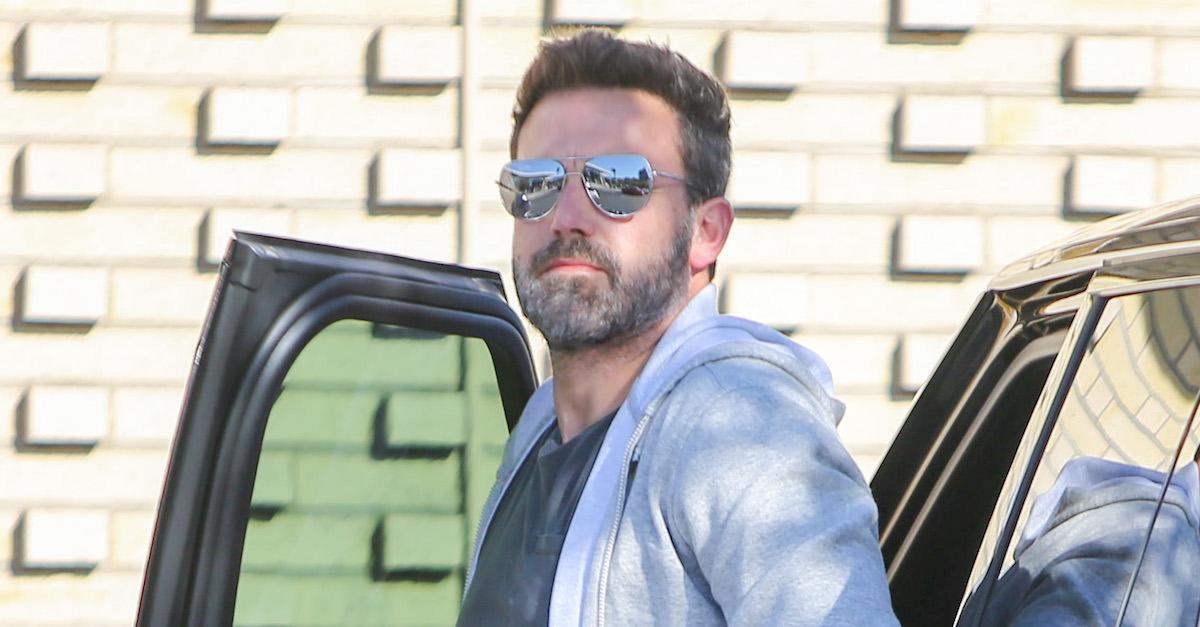 If we learned anything from that cringey Raya missed connections-esque video, it's that Ben Affleck should not be on the online dating scene in 2021.
The Oscar-winning actor and director was in a relationship with fellow actress Ana de Armas through most of the pandemic, but sadly the couple called it quits this past January.
Article continues below advertisement
Now, it seems that Ben is picking things up with his former fiancée, Jennifer Lopez, who recently ended her own engagement to Alex Rodriguez in April. So, is Bennifer 2.0 actually happening?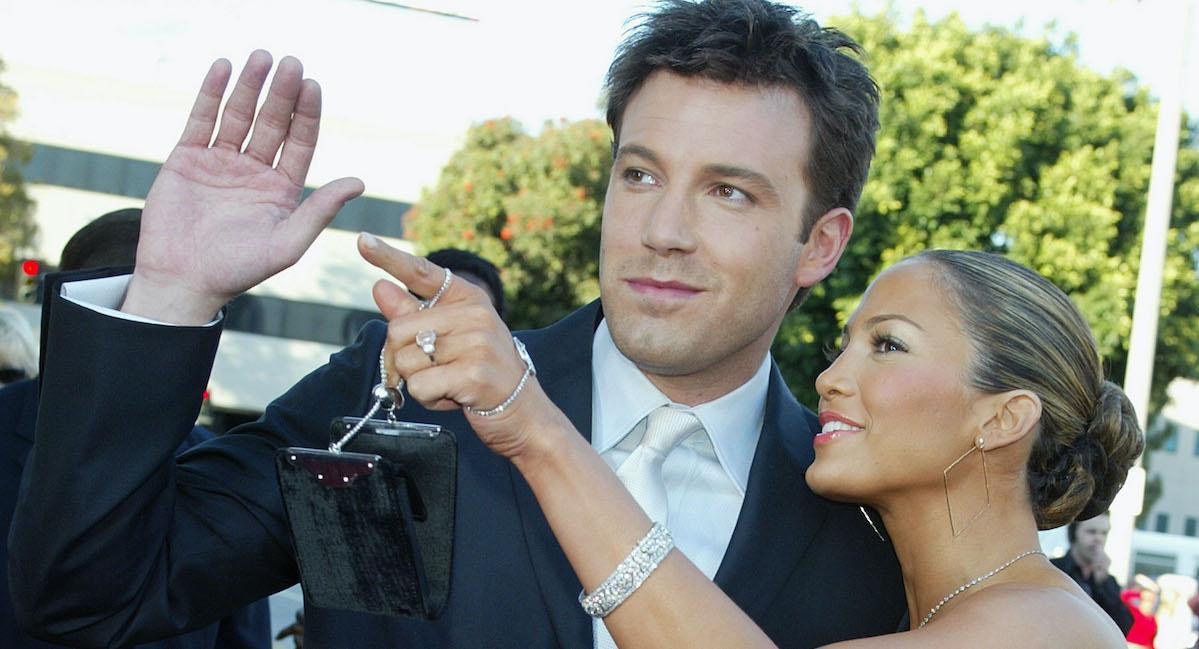 Article continues below advertisement
Ben Affleck and Jennifer Lopez are seemingly dating again.
To avoid another dating app fiasco, it looks like Ben is rebounding from his breakup with a familiar face: the one and only Jenny from the Block.
According to People, Jennifer and Ben were spotted together in Montana in May 2021 where they were seen at a resort near Big Sky.
"[Jennifer] spent several days with Ben out of town," a source revealed to the outlet. "They have a strong connection. It's all been quick and intense, but Jennifer is happy."
Cue the "Jenny from the Block" music video.
Article continues below advertisement
In case you need a recap, Ben and J.Lo were engaged in 2002 and were quickly dubbed "Bennifer" by the media. After appearing together in the critically panned film Gigli and postponing their wedding in 2003, the couple officially broke up in January 2004.
Article continues below advertisement
Ben went on to marry Jennifer Garner in 2005, and the couple welcomed three children together before their separation was announced in 2015. They officially divorced three years later.
Meanwhile, Jennifer went on to marry Puerto Rican singer Marc Anthony in 2004 and the couple had twins. They went on to split in 2011.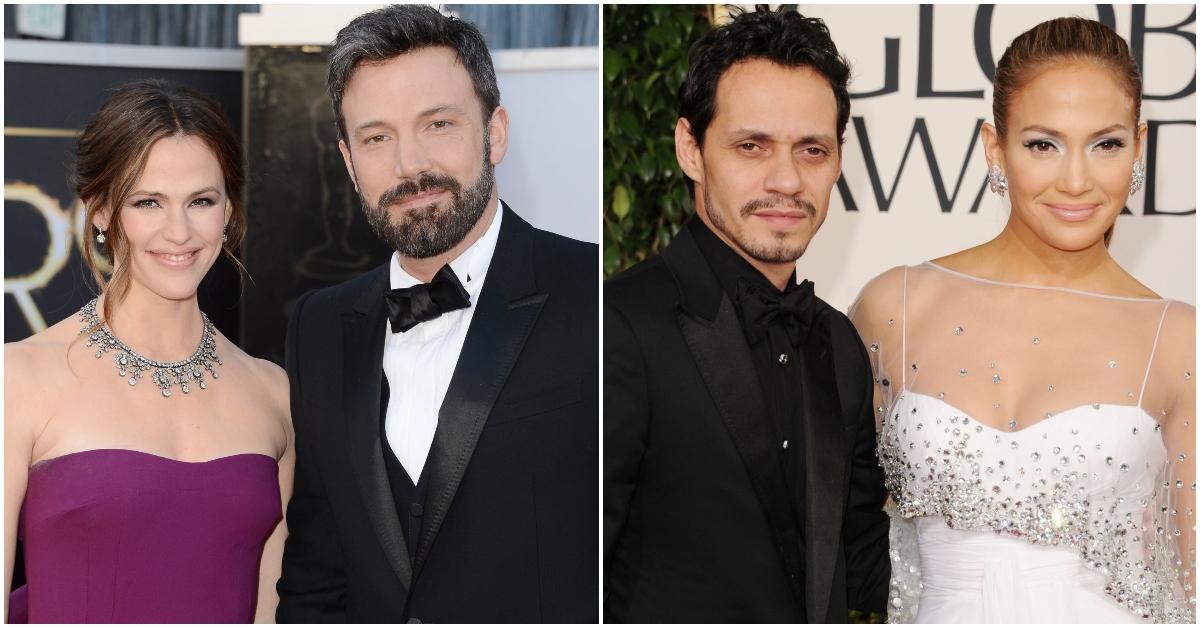 Article continues below advertisement
Now, fast forward one decade and life has seemingly brought Ben and Jen back into each other's life. Even Ben's BFF Matt Damon is here for Bennifer 2.0.
"It's a fascinating story. I hope it's true," Matt shared on the Today Show. "I love them both. I hope it's true. That would be awesome."
What do Ben and Jen's exes think of their relationship?
As we mentioned above, Ben's breakup with Ana de Armas is still pretty fresh, but the Knives Out actress made it very clear they were not getting back together.
On Instagram, she responded to the rumors in March by posting a collage of stickers on her Story that read "no," "nope," and "I don't think so."
Article continues below advertisement
Article continues below advertisement
"A-Rod is shocked that J.Lo has moved on. He truly thought they would be able to make it work and reconnect," a source told E! News before adding that the former Yankees pro was "saddened" by Ben and Jen's reunion and that he has been "reaching out to J.Lo trying to meet with her."
However, judging from Ben and Jen's romantic getaway, it looks like it's too little, too late for A-Rod.