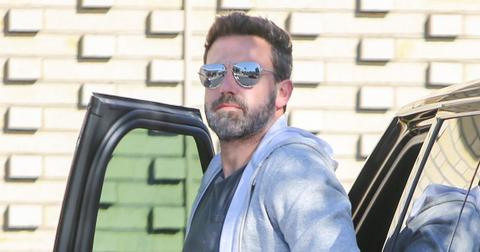 Is Ben Affleck Single? This Is What We Know About His Love Life
By Lizzy Rosenberg
Has Ben Affleck finally made his way back into the dating game? Recently, The Good Will Hunting actor posted a photo to Instagram that may imply he's taking some time to work on his love life again... despite his divorce with 13 Going On 30 actress Jennifer Garner a little over a year ago in 2018.
So, who is Ben Affleck dating at the moment? This is what we know about the Oscar winner's love life.
Who is Ben Affleck dating? He sparked interest with a photo caption on Instagram.
On Saturday, Oct. 26, Ben Affleck posted a photo to Instagram, which displayed a poster for an organization called The Midnight Mission.
According to The Midnight Mission's website, it's a non-profit in Los Angeles that helps homeless people in Southern California get help with addiction.
And while the fact that Ben is promoting a cause that's near and dear to his heart, as someone who has dealt with addiction, his caption — well — stood out for other reasons.
Ben's Instagram caption reads: HA, you got me. I'm dating. But let's be serious for a moment and talk about something that is actually important. I have been in recovery for over a year and part of that is helping out others."
He continues, "@raya, you in? Who else is with me? Click the link in my bio to donate." Raya is a private dating app for celebrities, and according to Yahoo!, he has been dabbling in the swipe game for quite a while now. Juicy.
According to Page Six, Ben reactivated his Raya account and gave his profile a major glow-up. Apparently, he's updated his profile photos (hopefully not showing his back tattoo) and changed the song on his profile, which is now "Guava Jelly" by Bob Marley.
Since he is now active on the app once again, it seems like he may not be exclusive with anyone at the moment. However, this confirms that he's officially back in the dating game. Ladiesss?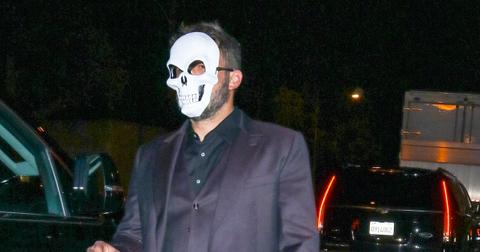 ... But Ben's past might still be haunting him.
On Sunday, Oct. 27, per TMZ, Ben was spotted at what is believed to be the home of his ex-wife, Jennifer Garner. While his reason for being there is unknown, he was reportedly spotted indulging in a night of heavy drinking in West Hollywood the night before.
Despite achieving months of sobriety — after Jen drove him to a rehab facility in Malibu last year — it seems as though Ben has fallen off the wagon. So, we're hoping for the best.
While we still aren't sure who he has been going on dates with, it's clear he is — once again — on a search for the right person.
So, we can't help but wonder: Will Ben find what he's looking for? Will his painful past affect his future relationships? I suppose we won't know until he ultimately swipes right on the "perfect person," so until then, we'll just have to wait and see what happens. We're rooting for you, Benny boy!