Don't Be Fooled By the Rocks That She Got — How Many Times Has J.Lo Been Engaged?
Following reports that J.Lo and Ben Affleck are engaged once more, people wondered about J.Lo's past relationships. How many times has the superstar been engaged?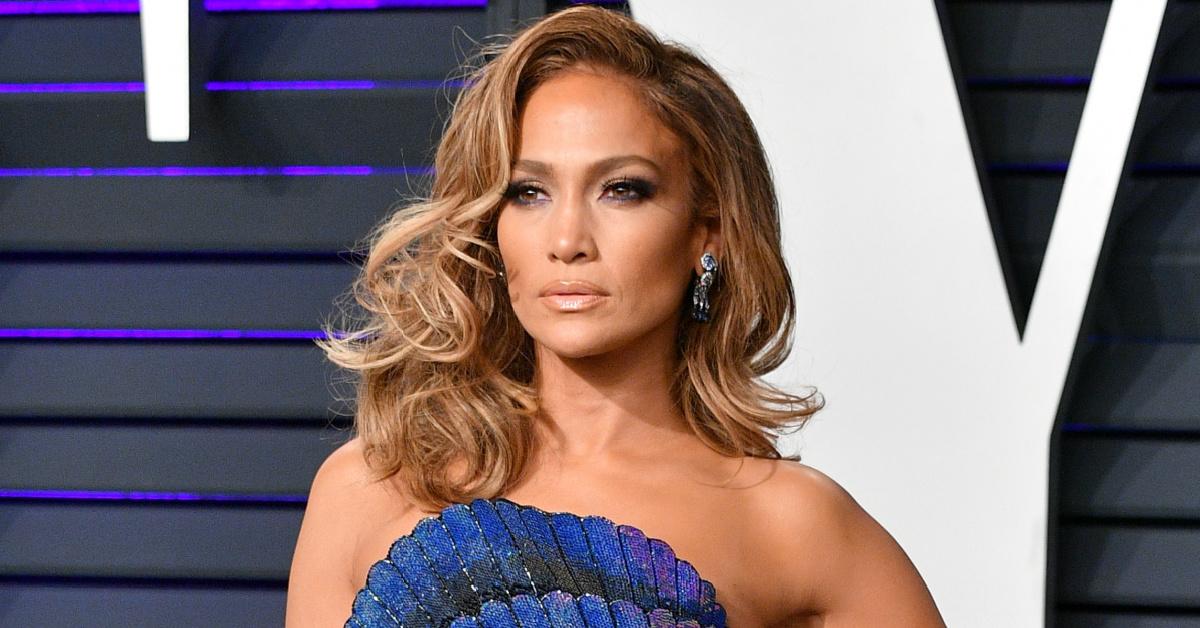 Superstar Jennifer Lopez — aka J.Lo — may sing that her "love don't cost a thing," but her past engagement rings say otherwise. After reports that the 51-year-old singer/actress and 45-year-old ex-MLB slugger Alex Rodriguez had broken off their two-year engagement, people wondered how many times J.Lo has actually been engaged in the past.
So, how many times has J.Lo been engaged? And what about those Ben Affleck engagement rumors? Here's the scoop.
Article continues below advertisement
J.Lo ended her most recent engagement in March 2021, around the time fans went wild over speculation that Southern Charm star Madison LeCroy and A-Rod had been FaceTiming.
Shortly thereafter, the A-list couple put out a statement about how they were working on their relationship. But, just over a month later, the two announced that they have officially parted ways for good.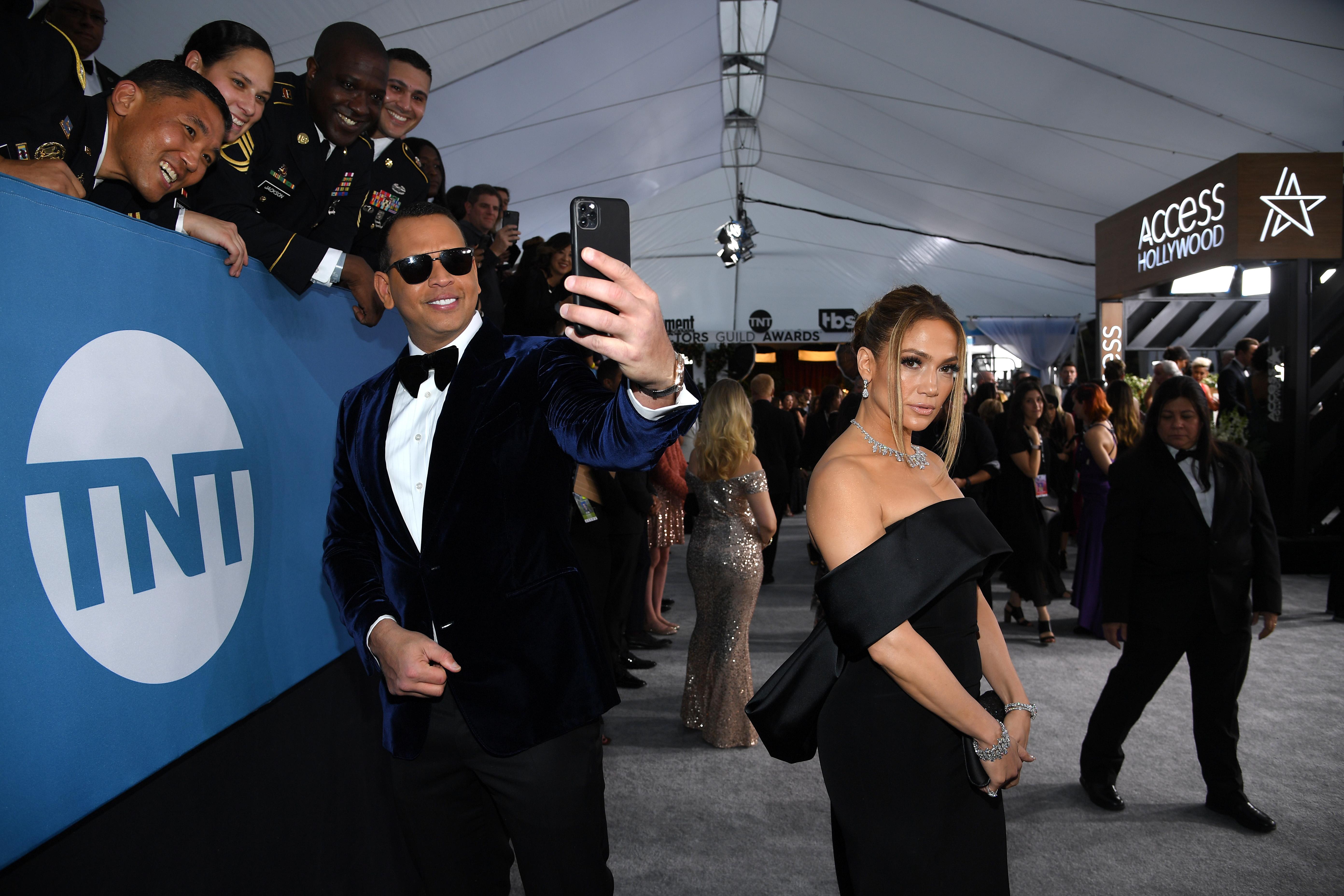 Article continues below advertisement
How many times has J.Lo been engaged?
Our girl J.Lo has not had it easy. She's been in the spotlight ever since she rose to stardom in 1997 for playing the titular role in Selena. She was pursuing acting, but people were so impressed with her popstar performance that she was ushered into becoming an iconic popstar. It's no surprise then that over the past 25 years, J.Lo has had her fair share of relationships — and, unfortunately, breakups.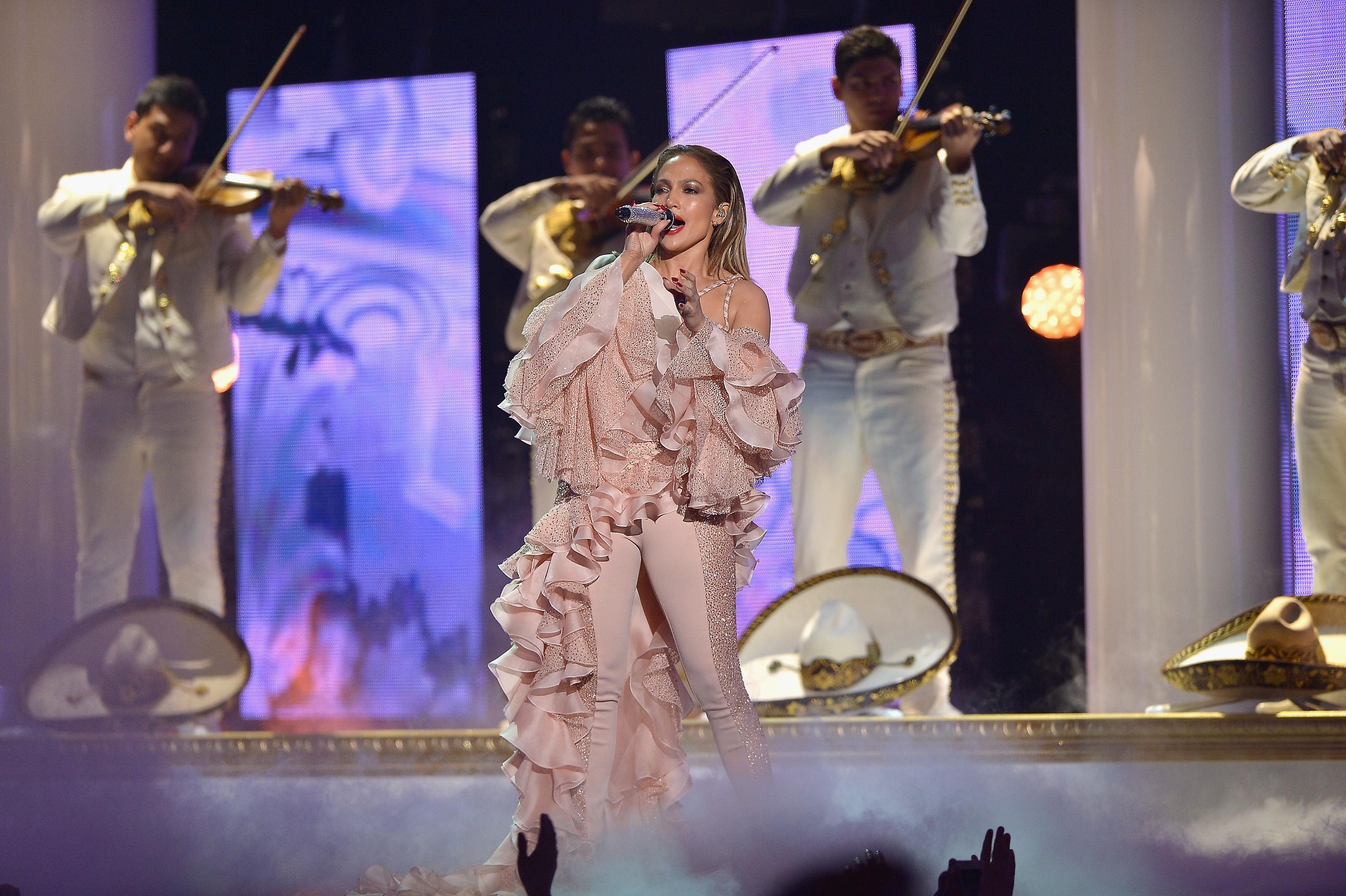 Article continues below advertisement
Before A-Rod, J.Lo was engaged four other times. Out of those four engagements, she was married three times. She had some other relationships along the way, as her popularity continued to grow. Her rising stardom has made every breakup all the more painful for her fans as well.
J.Lo has been engaged to five different men throughout her long career.
J.Lo's first marriage and engagement was in 1997 to Ojani Noa, an aspiring actor/writer/artist who, at the time, was a waiter. The two parted ways 11 months later, but the drama continued for a little while. According to People, J.Lo won a lawsuit in 2007 that forbade Ojani from publishing a tell-all book about their marriage. He also tried to release a honeymoon tape that J.Lo blocked.
Article continues below advertisement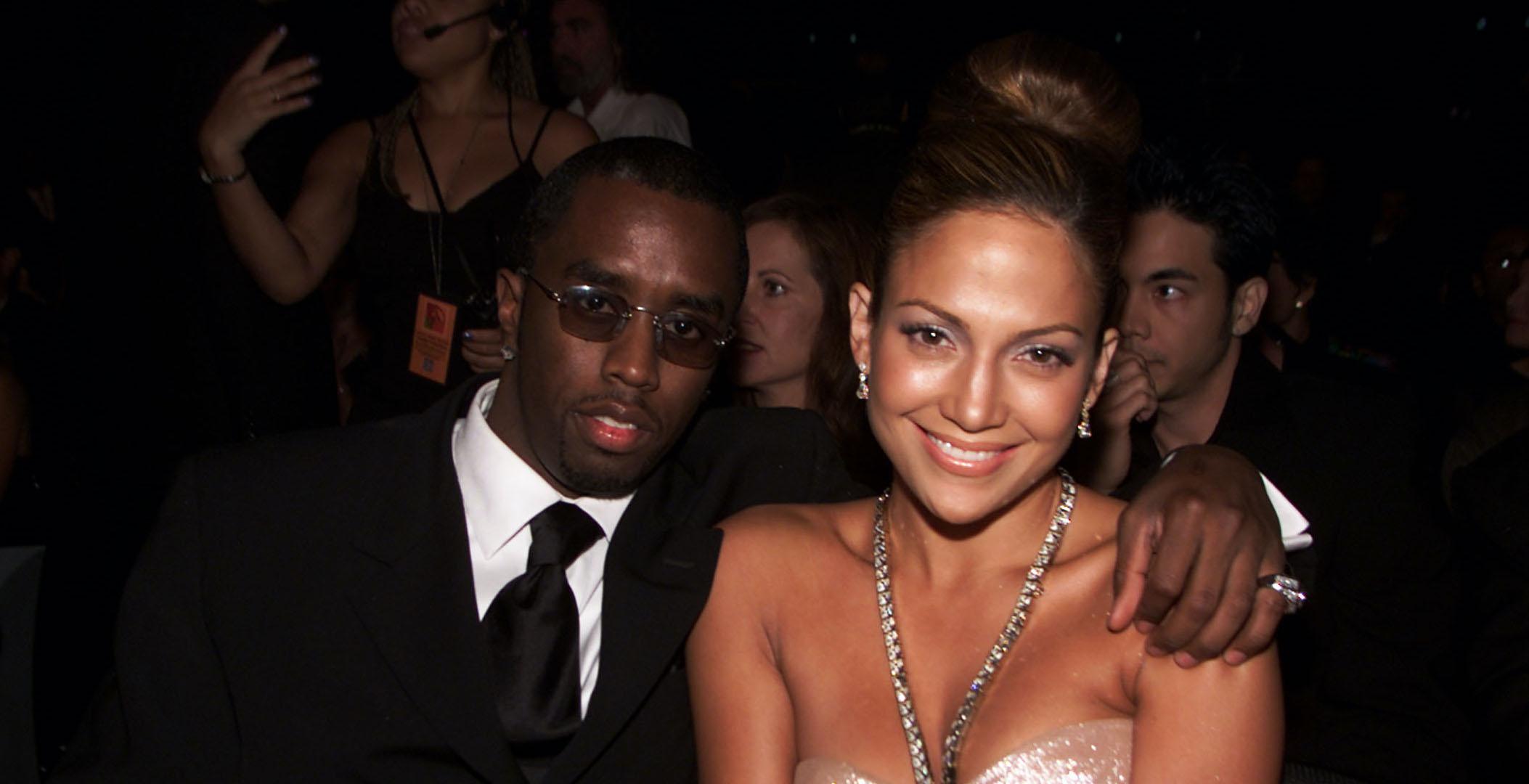 After Ojani, J.Lo dated Sean Combs aka P. Diddy aka Puff Daddy aka Puffy aka Diddy. They actually got arrested in 1999 outside a club shooting in Times Square, but J.Lo was released immediately. J.Lo told Vibe in 2003, "I was in this relationship with Puff where I was totally crying, crazy, and going nuts. It really took my whole life in a tailspin." Good thing they never got engaged!
Article continues below advertisement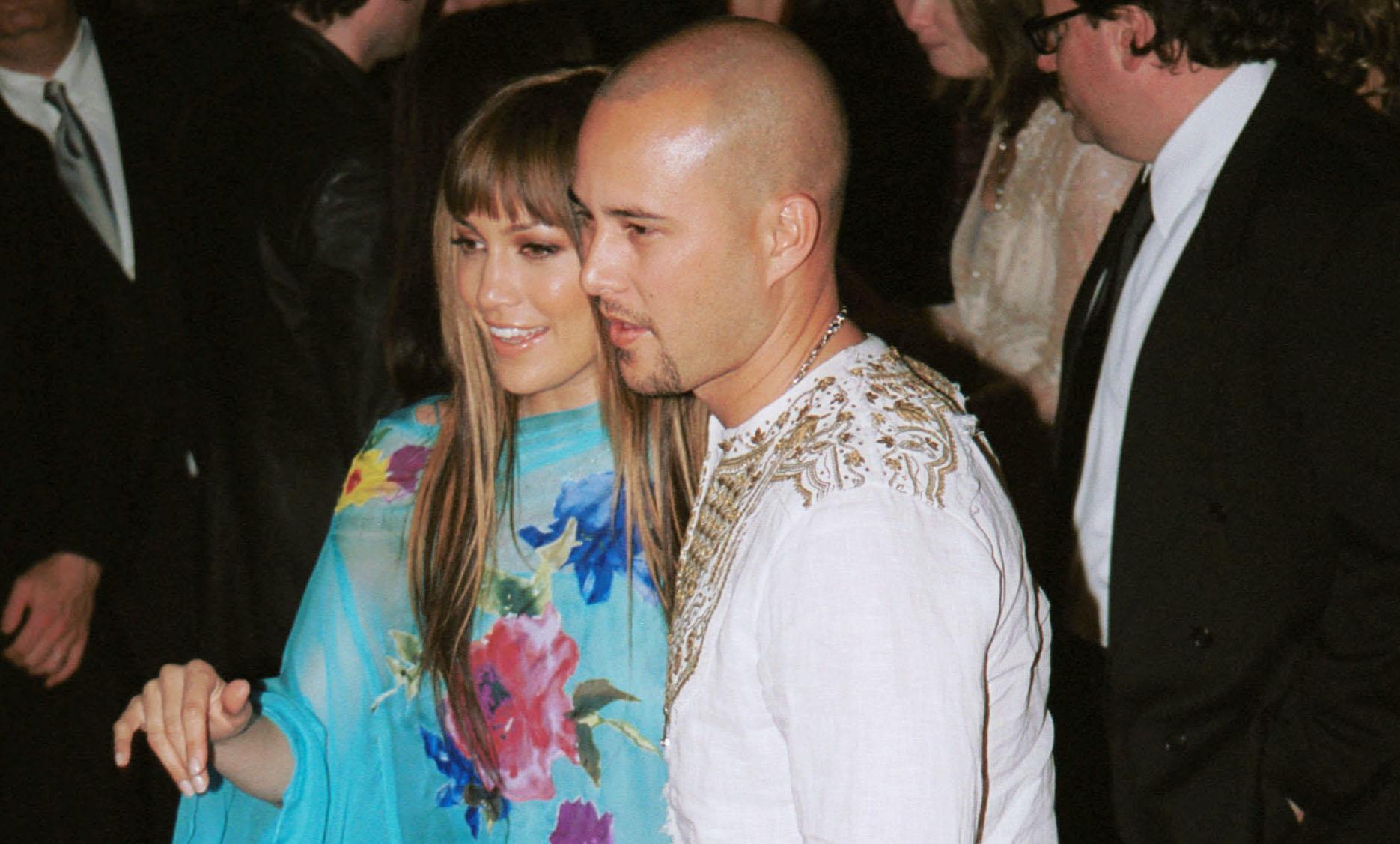 J.Lo moved on quickly from Diddy when she got engaged to dancer and choreographer Cris Judd. The two got married quickly in 2001 and got divorced even more quickly in 2002. Women's Health reports that "stress from the paparazzi [ultimately] strained their relationship."
Article continues below advertisement
J.Lo's most famous engagements were after 2002.
After her split from Cris, J.Lo would go on to have three very high-profile engagements. She met Ben Affleck on the set of the critically-panned film Gigli in 2002. The only good thing to come out of the movie for fans was their engagement, which happened just a few months later.
Ben proposed to the "On the Floor" singer with a $1.2-million pink ring that put colorful stones back in style. However, "Bennifer" sadly postponed their wedding just a day before the ceremony in 2003, and they split not long after in 2004.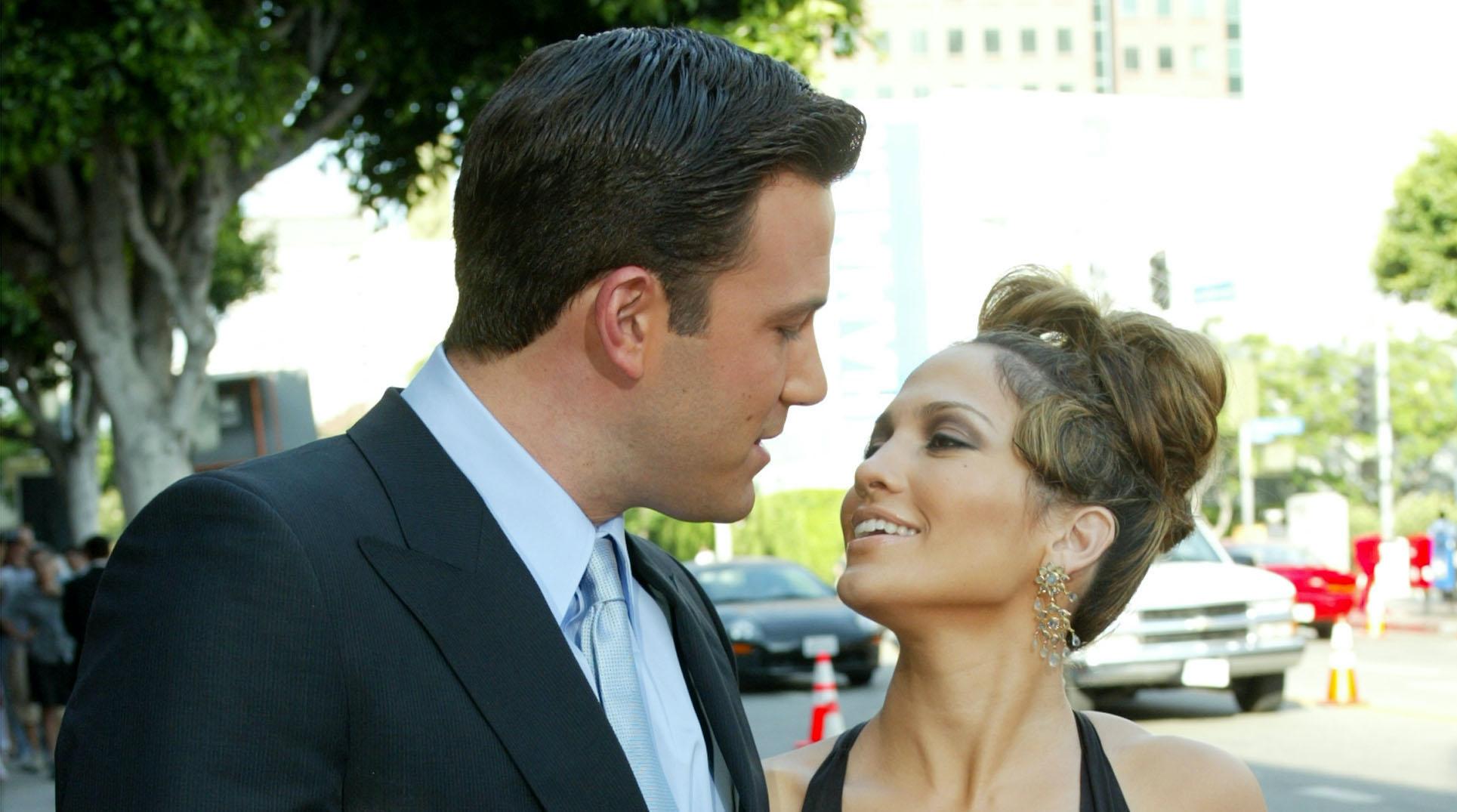 Article continues below advertisement
J.Lo's longest relationship to date was with Marc Anthony, who is the father of her twins, Emme and Max. J.Lo and Marc Anthony were the epitome of celebrity romance and passion wrapped up in talent. Both of them were of Puerto Rican descent and grew up in NYC, and according to J.Lo's memoir, True Love, the first thing Marc ever said to her was, "One day you're going to be my wife," back in 1998!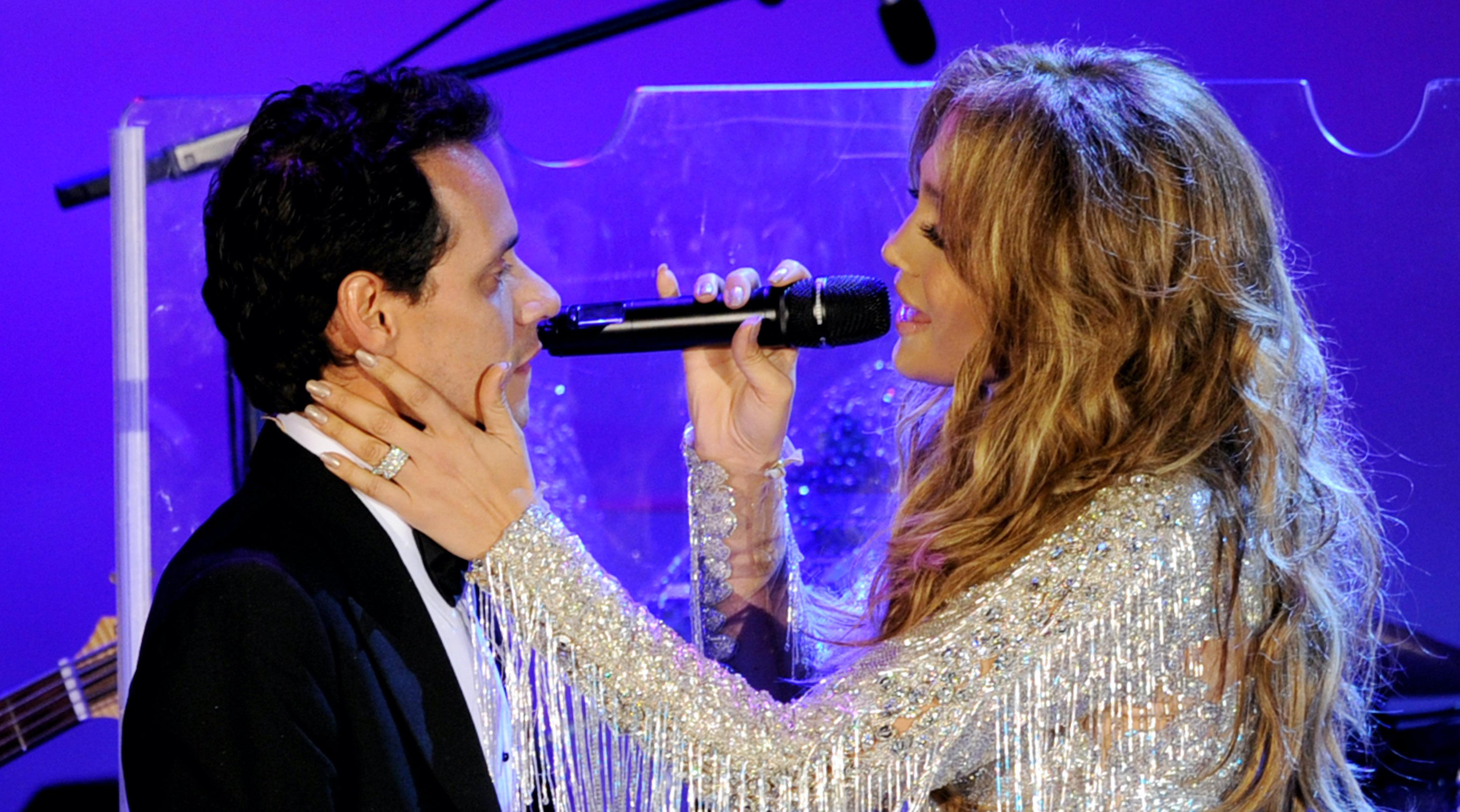 Article continues below advertisement
Marc and J.Lo stayed friends and worked together on several musical projects, starting with the video for "No Me Ames" in 1999. Once "Bennifer" was no more, J.Lo and Marc Anthony were finally ready to explore their relationship. They had a very quick engagement (not to mention the $4-million ring he bought her) and they got married in 2004. Sadly, they split in 2011 and the divorce was finalized in 2014.
J.Lo and Ben Affleck are engaged again!
When J.Lo and Ben Affleck announced their reconciliation in 2021, fans were overjoyed at the reunion of "Bennifer" nearly a decade after they first split. Many rumors about a potential engagement flooded social media from the start, but none were confirmed until April 9, 2022. Jennifer shared the news with her J.Lo newsletter just days before she was spotted by paparazzi wearing a gorgeous ring on *that* finger.
Article continues below advertisement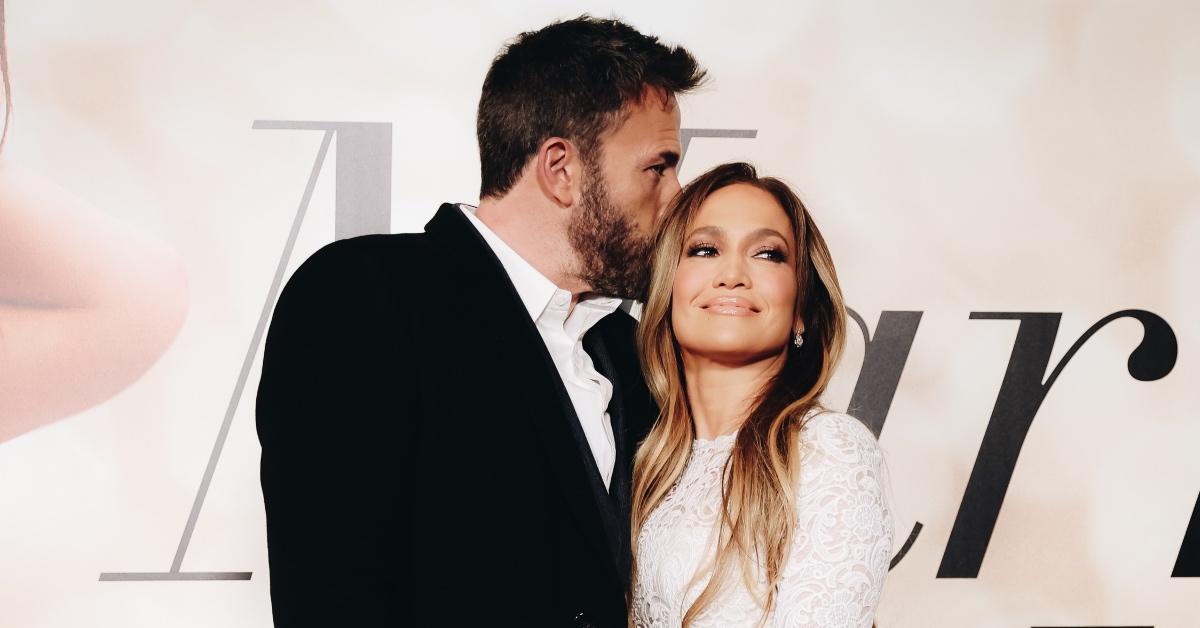 Jennifer previously spoke to People Magazine about their relationship, saying, "It's a beautiful outcome that this has happened in this way at this time in our lives where we can really appreciate and celebrate each other and respect each other. We always did, but we have even more of an appreciation because we know that life can take you in different directions."
Congratulations to the happy couple! Let's hope this engagement ends in wedding bells.