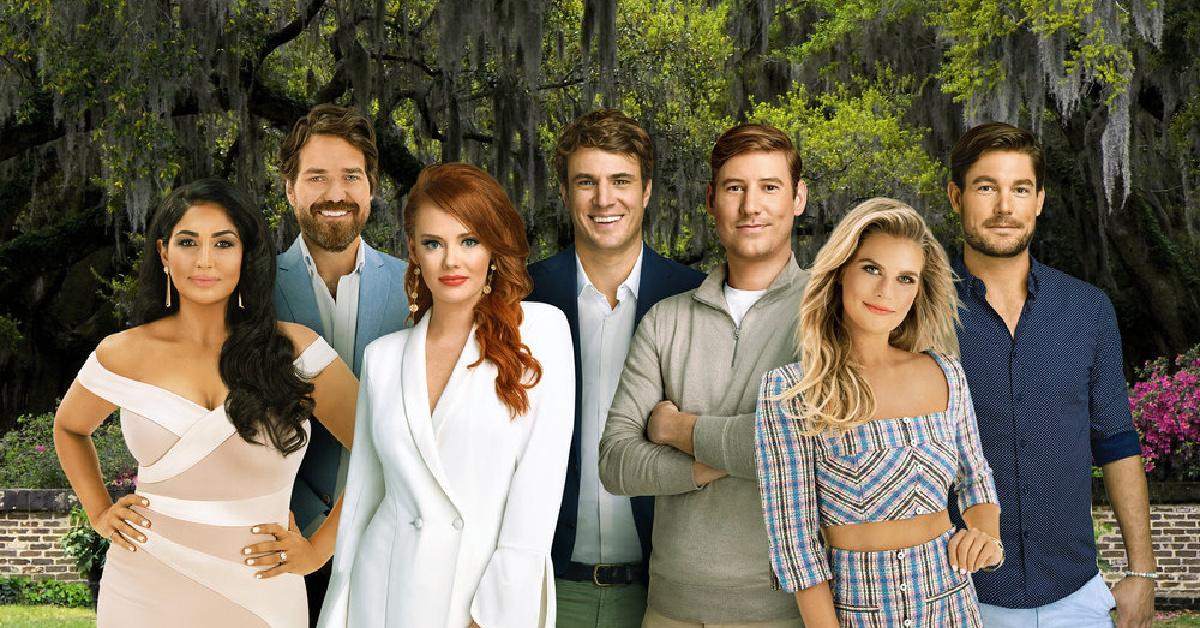 The Cast Members of 'Southern Charm' Are Rich, but Exactly *How* Rich Are They?
The cast of 'Southern Charm' has shifted around a bit over the past few years, but one thing has stayed the same: It always features rich people.
There's something mysteriously addictive about Southern Charm. The show follows the lives of a gaggle of socialites from Charleston, S.C. as they throw parties, become embroiled in feuds, and fall into and out of love with one another, all while living in fancy houses and pretty much just … being rich and southern.
Article continues below advertisement
And speaking of being rich, we were wondering about the net worths of the various members of the Southern Charm cast. Now, obviously, the cast has gone through quite a dramatic shift ahead of the new season, but here's what we know about the net worth of Season 7's cast.
Here's a look at the 'Southern Charm' cast's net worth.
We obviously knew the cast members of Southern Charm are all quite wealthy, but just how wealthy are we talking? It seems as though there's quite a range!
Craig Conover
After years of people doubting whether he could do it, Craig Conover officially passed the Bar in 2018 and is an attorney. However, his law career isn't the only thing bringing in cash. Obviously, he's on the show, which is pretty lucrative — Radar Online reports that each main cast member makes $25,000 per episode. Craig also has his own throw pillow line and lifestyle brand. All of these ventures together put him at a net worth of approximately $400,000. Not too shabby!
Kathryn Dennis
It's hard to believe that Kathryn started out as just a friend of the show — now we can't imagine it without her! In addition to appearing on the show, Kathryn also works as an ambassador for Gwynn's department store. She has a reported net worth of $800,000.
Article continues below advertisement
John Pringle
John comes from a long line of southern families — he's a seventh-generation Charleston native! Since he's new to the reality television scene, not much is known about his net worth, but his illustrious music career (plus the paycheck he'll get from filming Southern Charm) seems to indicate that he's doing quite well for himself.
Article continues below advertisement
Leva Bonaparte
Leva has appeared as a guest on previous seasons of the show but is joining as a full-time cast member for Season 7. The mom and wife is sure to offer an interesting new perspective to Southern Charm as she advocates for a "new south" that embraces people from a variety of cultures and backgrounds. As a businesswoman involved in several different industries, Leva has a reported net worth of $3 million.
Article continues below advertisement
Shep Rose
Shep Rose reportedly boasts a net worth of approximately $4 million — pretty incredible for the easygoing, laidback playboy! Shep apparently made some money working in real estate and also opened a restaurant in Charleston. In our opinion, though, his most valuable treasure is the fact that the Boykin spaniel (the state dog of South Carolina) was named after his family! And Lil Craig, of course.
Article continues below advertisement
Austen Kroll
Austen is another Southern Charm cast member whose net worth has (so far) slipped under the radar. However, judging by what we do know about him, Austen is also living a financially comfortable life. Throughout Season 5 of the show, he was "fun-employed," indicating that money coming in from a separate job isn't exactly a top priority. And, of course, he comes from an affluent southern family. He's doing just fine.
Article continues below advertisement
Madison LeCroy
As one of the most sought-after hair and makeup artists in Charleston, we have no doubt that Madison is also not hurting for cash, though her actual net worth is not publicly available at this time. As much as she values her work in the beauty industry, though, she's clearly the most passionate about the job of raising her 8-year-old son Hudson.