Southern Charm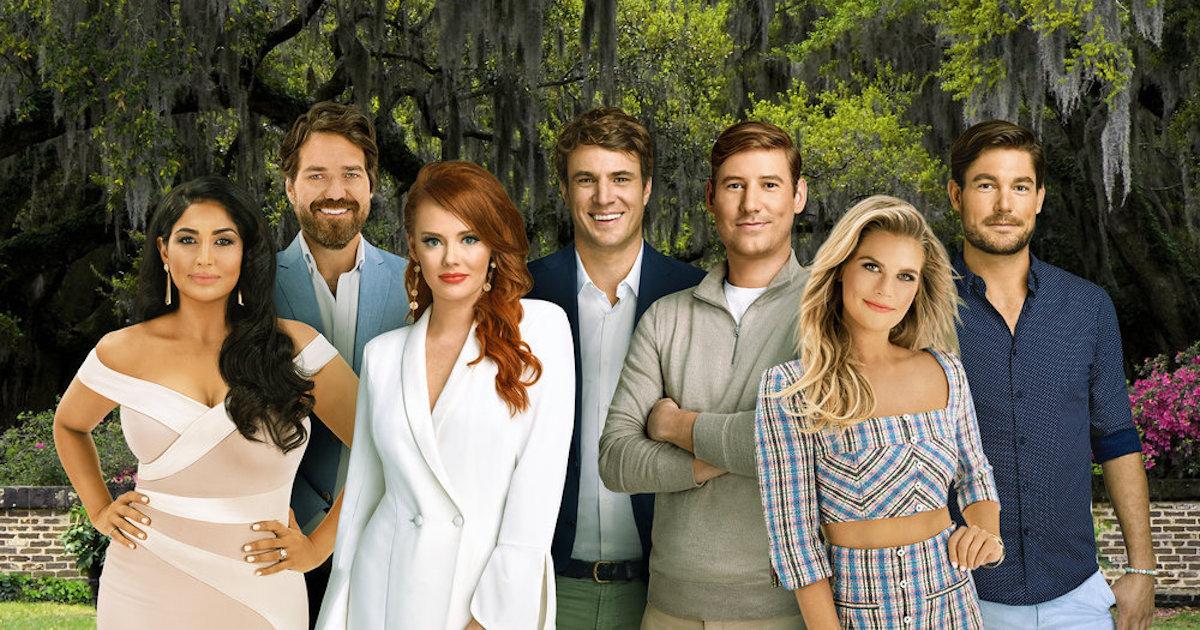 What is Southern Charm about?
Since it debuted on Bravo in 2014, Southern Charm has showcased the enviable lives of Charleston's more youthful elite. From those with ties to old money and longstanding Southern families to those who adopted Charleston as their home, there's never a shortage of drama or scandal.
Over the years, viewers have seen surprise pregnancies, cheating scandals, and many breakups.
Cast of Southern Charm:
Like many other reality shows, the cast of Southern Charm has shifted over the years (though several original stars are still on it).
Shep Rose (Season 1-Present) — Shep has deep ties to Charleston, and he hasn't shied away from discussing his family's wealth. After years of being Charleston's resident party boy, Shep opened up Season 7 with a serious girlfriend, Taylor Ann Green. He's also showed his newfound maturity by adopting a dog named Little Craig.
Craig Conover (Season 1-Present) — When viewers first met the Yankee, he was a recent law school graduate who was biding his time until he took the Bar exam. Now, he's the owner of Sewing Down South, which specializes in pillows. He's currently dating Natalie Hegnauer.
Kathryn Dennis (Season 2-Present) — Kathryn did appear on Season 1, when she romanced Thomas and Whitney Sudler-Smith. Since then, she's welcomed two kids and become one of the more controversial figures on the show.
Thomas Ravenel (Season 1-Season 5, Guest Season 7) — The former politician's relationship with Ashley Jacobs fueled most of Season 5, but he left the show after he was accused of sexual assault.
Cameran Eubanks Wimberly (Season 1-Season 6) — The Real World alum was a fan favorite, and many were disappointed when she announced that she was not returning for Season 7. Viewers soon learned that Cameran, Chelsea Meissner, and Naomie Olindo all elected not to come back because Kathryn was spreading a false rumor about Cameran's husband being unfaithful.
Naomie Olindo (Season 5-Season 6) — Viewers first met Naomie when she dated Craig, but their relationship wasn't meant to be. She's still dating Metul Shah, the doctor.
Chelsea Meissner (Season 5-Season 6) — Chelsea was a good "podna" to Cameran, and she first graced our screens on Survivor.
Landon Clements (Season 2-Season 4) — During her time on the show, Landon was somewhat polarizing. Aside from confessing her love for Shep, she didn't add too much to the group dynamic.
Austen Kroll (Season 4-Present) — The Trop Hop Beer creator has shared all of the details of his often-messy love life on screen. During his first season, he dated Chelsea, and his most recent romance was with Madison.
Madison LeCroy (Season 7) — The hairdresser and single mom was a guest star in Season 6, as Austen Kroll's girlfriend. She was promoted to a full-time cast member in Season 7, and she brought the drama.
Leva Bonaparte (Season 7) — The restaurateur and mom of one held Kathryn accountable in Season 7.
John Pringle (Season 7) — Like Shep (who happens to be his college friend), Pringle has deep roots in Charleston. The divorced dad of two sons provided some much-needed humor to Season 7.
Jenna King (Season 1) — In the first season of the show, Cameran and Jenna were the only two ladies on the cast. Jenna was best known for her style and for discussing her much older, wealthy boyfriend (the two are no longer together).
Whitney Sudler-Smith (Season 1-Season 5) — Patricia's son is one of the show's producers, and he's continued appearing on the series as a friend.
Where is Southern Charm filmed?
The reality series is predominantly filmed in the city of Charleston itself, but the cast has taken trips to Hilton Head and other places around South Carolina.
The most famous filming spot is probably Patricia Altschul's epic landmark mansion. It's located in the heart of Charleston, and it's been the site for many dramatic dinner parties.
Will Southern Charm New Orleans return?
During its two-season run, Southern Charm New Orleans earned a loyal following of viewers. Though the show was never officially axed by Bravo, it hasn't been on the air since 2019. While Reagan Charleston and Jeff Charleston had an early Madison-Austen dynamic, it simply wasn't meant to be.
Is Southern Charm Savannah coming back?
It looks like the Southern Charm spinoff shows had a two-season curse. Like the New Orleans edition, Southern Charm Savannah was not officially axed, but new episodes haven't aired since 2018.

Southern Charm — where to watch?
When it's not airing on Bravo (on Thursdays at 9 p.m. ET), Southern Charm can be streamed on Peacock or on Hulu, Sling TV, or fuboTV with a Premium subscription.
Latest Southern Charm News and Updates