Craig of 'Southern Charm' Makes More Dough From Pillows Than Law
Craig Conover from 'Southern Charm' is making bank from selling pillows, in fact, it's becoming more lucrative than his legal career.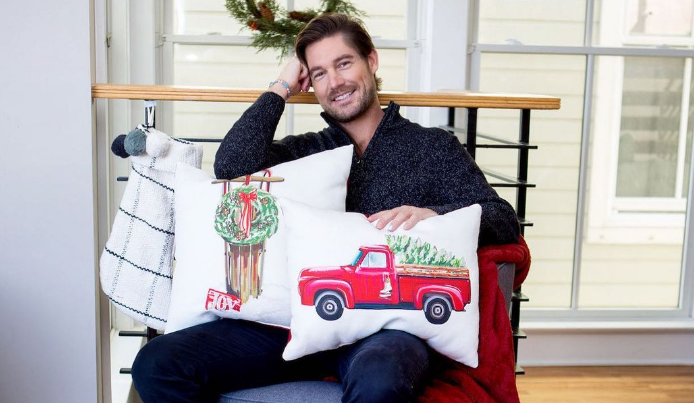 Anyone who's anyone in entertainment will tell you that while the checks they receive from on-camera work are by no means chopped liver, the real money's in moving products. Just ask Dr. Dre about his Beats headphones brand and Rihanna with Fenty Beauty — there's so much cash to be made in lines of goods that you'd be crazy to at least not try to break into business. And Southern Charm's Craig Conover is also making bank off of his line of pillows.
Article continues below advertisement
Yes, Craig from 'Southern Charm' is making big bucks off of Sewing Down South.
Maybe you've been up late at night bleary-eyed and clicking through infomercials and happened upon the creator of My Pillow, Mike Lindell himself. The madman, the genius, the architect of advertisement anarchy who interrupts his own commercial to bring you another commercial. Mike's proven that there's money in pillows: the dude's amassed a $300 million net worth all while looking like a used RV salesman.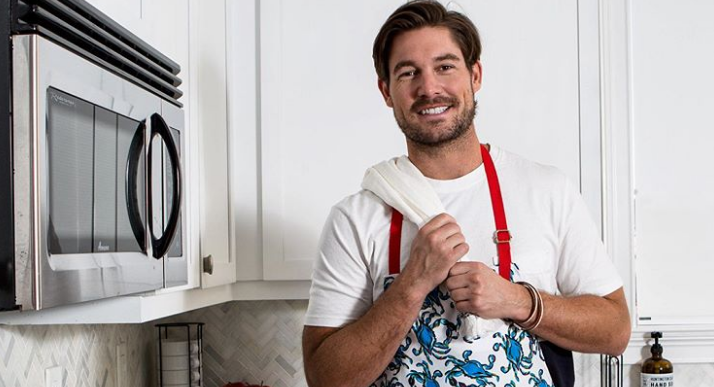 Article continues below advertisement
Mike's not the only pillow seller who's taken a big bite out of the American Dream and reaped the benefits by selling a product he wholeheartedly believes in with the violence only a mustache and exposed cross can provide. Craig Conover's Sewing Down South company also sells ridiculously popular pillows, and the reality TV star has been throwing "Pillow Parties" up and down the East Coast.
What's interesting is that Craig actually studied law and even passed the Bar exam in California, but didn't feel entering the legal field was his true calling. After getting "cast" on Southern Charm and becoming more and more of a recognizable face to the program's growing audience, he capitalized on his fame and went all-in on selling pillows.
Article continues below advertisement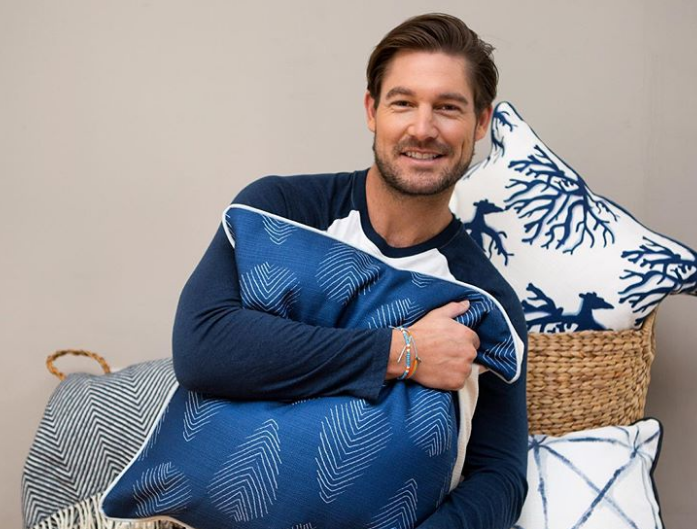 Leaving a prominent career as a lawyer to sew and sell pillows may have sounded crazy to some folks — Craig's a likable, good-looking guy working in a legitimate and respectable profession. But the man wanted to make pillows, followed his heart, and he's not only making ends meet, he's earning way more than he did as a lawyer. Not bad for doing what you love on a daily basis.
Article continues below advertisement
For Craig, the biggest accomplishment is that he's now being known more for his business than his time on Southern Charm: "I did an event the other day and it said, 'Craig From Sewing Down South' instead of 'Craig From Southern Charm,' and I was, like, really proud! I was like, I think I've really made something. Everyone has been super supportive," he told ET.
Article continues below advertisement
Cameran Eubanks from SC admitted they weren't so sure about his pillow venture at first: "I asked Craig yesterday, I said, 'How many pillows have you sold?' He told me the number, I got out my calculator, I started doing some math, and I found out how much money he's actually made and I wanted to vomit. And I take back everything I said -- he's making way more money than an attorney. Way more!"
Article continues below advertisement
Craig has an impressive net worth at his age, thanks to 'Southern Charm' and his pillow company.
Craig just launched his business in April of 2019 and he's already out of the red — he's got a reported net worth of $400,000. He's also expanded Sewing Down South's product line to include hats, tee shirts, face masks, and nursery items.
You can check out the company's latest line of products here.