JT of 'Southern Charm': His Job, Net Worth, Celeb Connections, and More
JT from 'Southern Charm' is a sweet guy looking for love, and he says he hasn't found it because he's been focusing on his career. So what is his job anyway?
The Gist:
Jarrett "JT" Thomas of Southern Charm fame says that focusing on his career is why he hasn't found love.
He has a passion for real estate and preserving historic homes.
JT had a connection with a Southern Charm cast member before coming to the show.
Article continues below advertisement
"I have a good life," he said. "I should be happy. But my whole life was building a career, building a business, and doing an event space, and I can't do this much longer if that makes sense. As you know, I'm about to turn 38 and I don't have a wife or a girlfriend."
So what is the career that took JT away from looking for love all this time?
Article continues below advertisement
What is JT's actual job?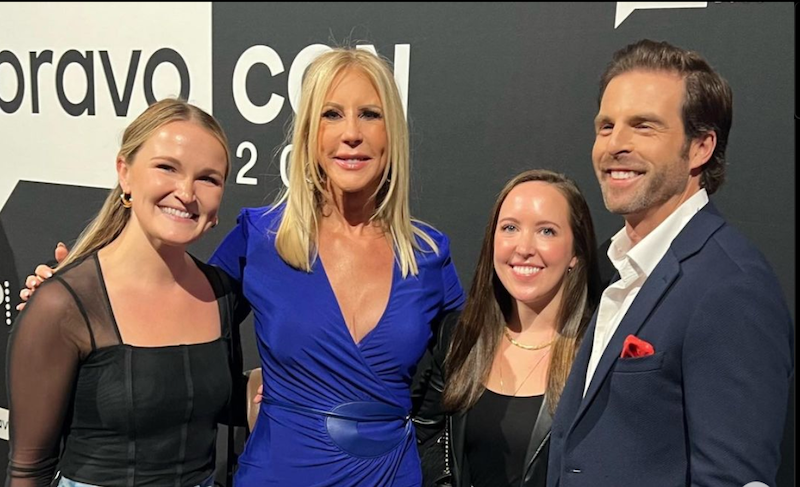 Known for his vibrant personality and stylish presence on Southern Charm, JT is more than just a reality TV personality. Hailing from Virginia and now calling Charleston, S.C., home, JT has ventured into the world of real estate. And now he's earning his stripes as a savvy real estate agent.
JT is actually the founder of The Inns in Charleston! His Instagram showcases his historic renovations and Airbnb rental properties. Not only does she show the polished final products, but he isn't afraid to show the nitty-gritty either. This handsome man's charm extends beyond the silver screen, and it is poured right into his dedication to his craft and his passion for historical preservation.
Article continues below advertisement
JT's net worth may surprise you.
OK, with all of his real estate ventures, you know he has to have a sizable bank account! While JT's net worth is not public, the range is between $1 million and $5 million. JT diversifies his income streams by renting out luxury properties in Charleston through Airbnb, offering event space, and even delving into merchandising. This multifaceted approach to his career showcases JT's business and entrepreneurial spirit, making him a dynamic addition to the Southern Charm cast.
Article continues below advertisement
JT has an interesting connection with 'Southern Charm' alum, Landon Clements.
Southern Charm isn't just about personal drama; it's also about the unexpected friendships that blossom. Jarrett "JT" Thomas found an ally in none other than Southern Charm alum Landon Clements. The two struck up a friendship over the summer, with Landon expressing her excitement and welcoming JT to the Southern Charm family on social media.
Article continues below advertisement
Their connection grew as Landon spent time at JT's luxury rental properties, The Inns, in Charleston. This unexpected friendship adds a layer of camaraderie to JT's narrative, showing that beyond the on-screen drama, genuine connections can flourish.
With each historical renovation, business endeavor, and unexpected friendship, JT proves that he's has a lot to be proud of!
And don't forget, you can new episodes of Southern Charm Season 9 on Thursdays at 8 p.m. EST. Who knows? You may even get a glimpse of some of JT's historic renovation projects — if they can fit it in with all the drama!