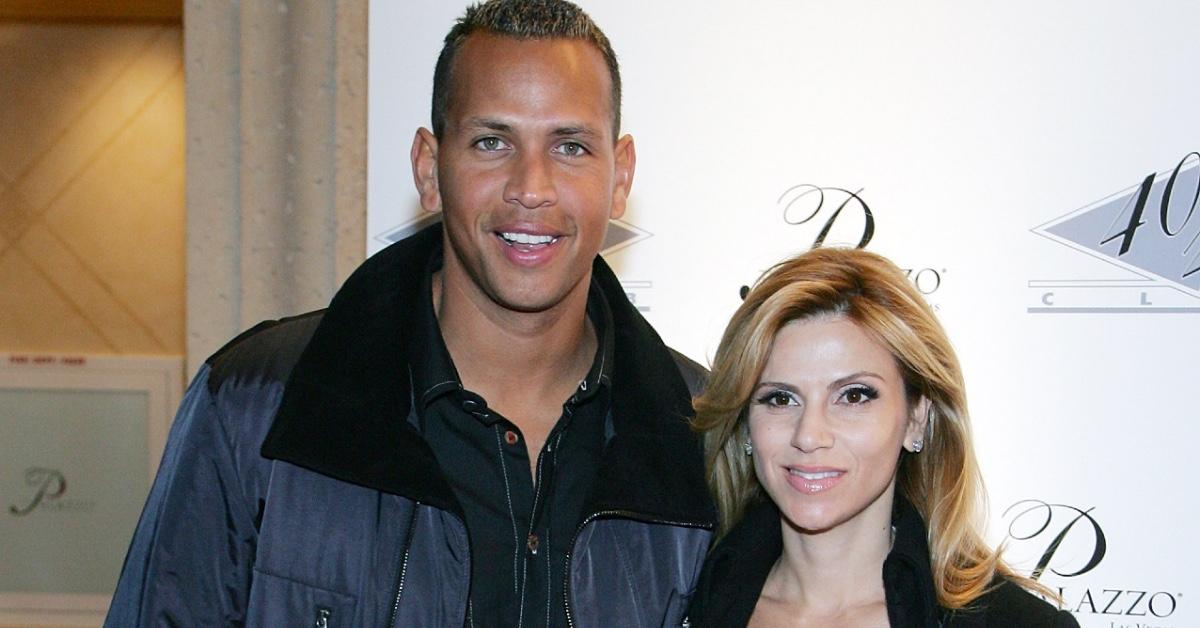 A-Rod's Messy Divorce From His First Wife Could Indicate a Relationship Pattern
By Anna Garrison

Mar. 14 2021, Published 11:55 a.m. ET
Baseball superstar Alex "A-Rod" Rodriguez might be working through a long-term relationship with Jennifer Lopez, but before there was J-Lo, or Cameron Diaz, or Kate Hudson, there was Cynthia Scurtis. In the wake of A-Rod cheating rumors, fans are now wondering what happened to Alex's first wife that led to their divorce. 
Article continues below advertisement
What happened to A-Rod's first wife?
Cynthia and Alex met in a surprisingly normal way: at the gym. According to HollywoodLife, Cynthia was on the Stairmaster at Body and Soul Gym in 1996 when the pair first met. Alex was the shortstop for the Seattle Mariners at the time — so not quite the baseball legend of today, but quickly growing in fame. A source told the outlet he was really into women who loved fitness and insisted upon asking her out before she eventually said yes.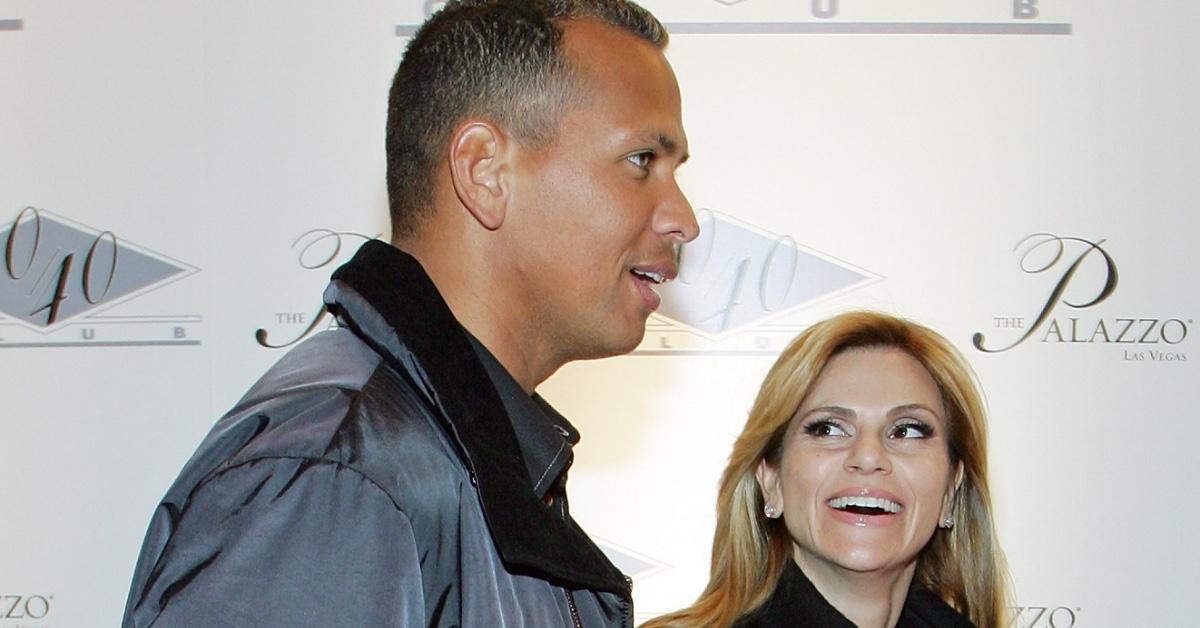 Article continues below advertisement
Eventually, on Cynthia's 30th birthday, Alex proposed, and she said yes! While her family, a prominent Florida Greek Orthodox family, initially objected to the marriage because Alex wasn't Greek, the pair were married at Cynthia's grandfather's mansion in Texas in 2002. They share two children: Ella Alexander and Natasha Alexander.
The pair divorced in 2008, just six years after their marriage. Cynthia was the one who filed for divorce after rumors had begun to spread about Alex spending a little too much time with a stripper in Las Vegas. 
According to her petition for marriage as quoted by ESPN, "The marriage of the parties is irretrievably broken because of the husband's extramarital affairs and other marital misconduct." The divorce was finalized in September 2008. 
Article continues below advertisement
Cynthia isn't the only member of her family who had issues with Alex.
It was recently revealed that Alex's ex-wife's brother, Constantine Scurtis, is suing the MLB player for $50 million over allegations of racketeering and embezzlement. On Feb. 9, 2021, Alex pled to have the claims dismissed, and the judge denied his plea. 
Constantine initially filed a $50 million lawsuit over seven years ago when Alex split from his sister Cynthia. Alex went into the real estate business with Constantine the year he and Cynthia were married, according to The Daily Mail. 
Article continues below advertisement
The terms of the business deal included "[Alex] put in all the money for a 95 percent stake ... Scurtis was given five percent because of his expertise, plus a three percent acquisition fee on properties." The business was called Newport Property Ventures, and by 2008 the pair had 5,000 apartments amongst other units in an empire worth about $1 billion.
Article continues below advertisement
However, Vanity Fair explains that Alex then convinced Constantine to, "[D]efer those 3% acquisition fees so that the money could remain liquid within the company, a move [Constantine] says cost him $8 million. He also alleges that Rodriguez took his name off some of the individual LLCs they created for specific real estate projects."
It sounds like while Cynthia and A-Rod are now happily co-parenting (as seen in an adorable snapshot posted to Instagram), Alex still has some work to do when it comes to repairing the damage with his ex-brother-in-law. Let's hope the suit will be settled as amicably as the divorce was.