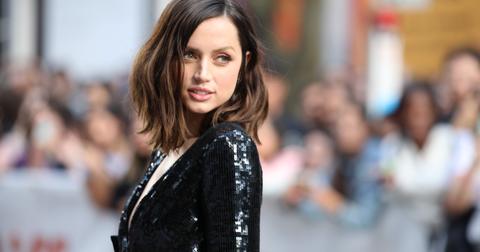 Ana de Armas Is Reportedly "Smitten" With 'Deep Water' Co-Star Ben Affleck
By Jacqueline Gualtieri
Being Hollywood's newest 'it' girl comes with a lot of responsibilities. One of the biggest is having to deal with fans following your love life at every turn. That's what Ana de Armas is quickly discovering, especially as it appears that she's dating one of Hollywood's biggest stars, Ben Affleck. The new couple's chemistry on film has transitioned to the real world.
Who is Ana de Armas dating? Like many actors before her, she found love on set.
Ana has had a pretty great few years. The Cuban actress has been working steadily since 2006, but, after appearing in Blade Runner 2049 in 2017, she's become one of Hollywood's most in-demand actors.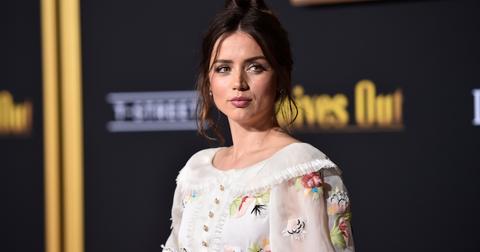 She stars in this year's whodunit murder mystery Knives Out and the upcoming thriller The Informer. She's also just wrapped filming on the next Bond film No Time to Die, the Sergio Vieira de Mello biopic for Netflix Sergio, the political thriller Wasp Network, the drama The Night Clerk, and Blonde, the upcoming Marilyn Monroe biopic where Ana plays the famous blonde herself. Ana is basically everywhere.
In addition to all of these films, Ana is also in the middle of filming Deep Water, a thriller in which a husband allows his wife to have affairs to avoid a divorce. But his plan goes south when he becomes the prime suspect in her lovers' disappearances. In the new film, Ana plays Melinda, the wife, and Ben plays Vic, the husband.
The actors reportedly have been showing a lot of chemistry on set, but, according to a source who spoke to Life & Style, that chemistry has developed into a real life relationship. "It seems like Ben and Ana have already become very close," the source said. "They hit it off when they first met about the movie, and things have really heated up since they started working side by side."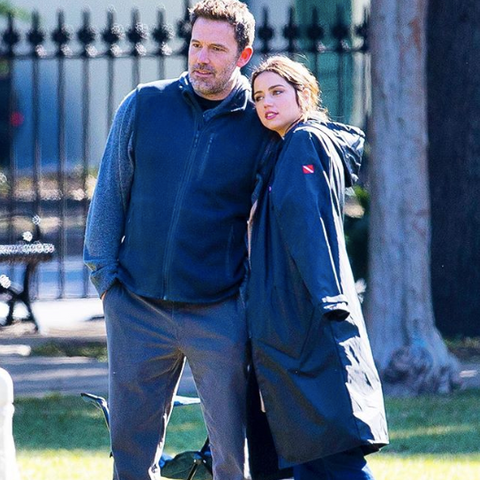 The insider went on to say that Ana "admired Ben's work, but she had no idea how smart, engaging and handsome he was in person. She's definitely smitten, and so is he."
Ben rejoined the dating scene in October but he may already be off the market.
Earlier this year, Ben rekindled his relationship with SNL writer Lindsay Shookus but the pair broke it off shortly after they restarted, leaving Ben single again.
It may be because he's already off the market. That being said, neither he nor Ana have made things official yet, though they've been spotted around New Orleans, where Deep Water is being filmed. We'll just have to wait for a confirmation, just like we'll be waiting until 2020 to see their chemistry on the big screen.