So, What's the Deal With Bill and Bri on 'Marrying Millions'?
Fans of the reality show 'Marrying Millions' are interested to know if Bill and Brianna's romance is still alive or if the spark has gone out.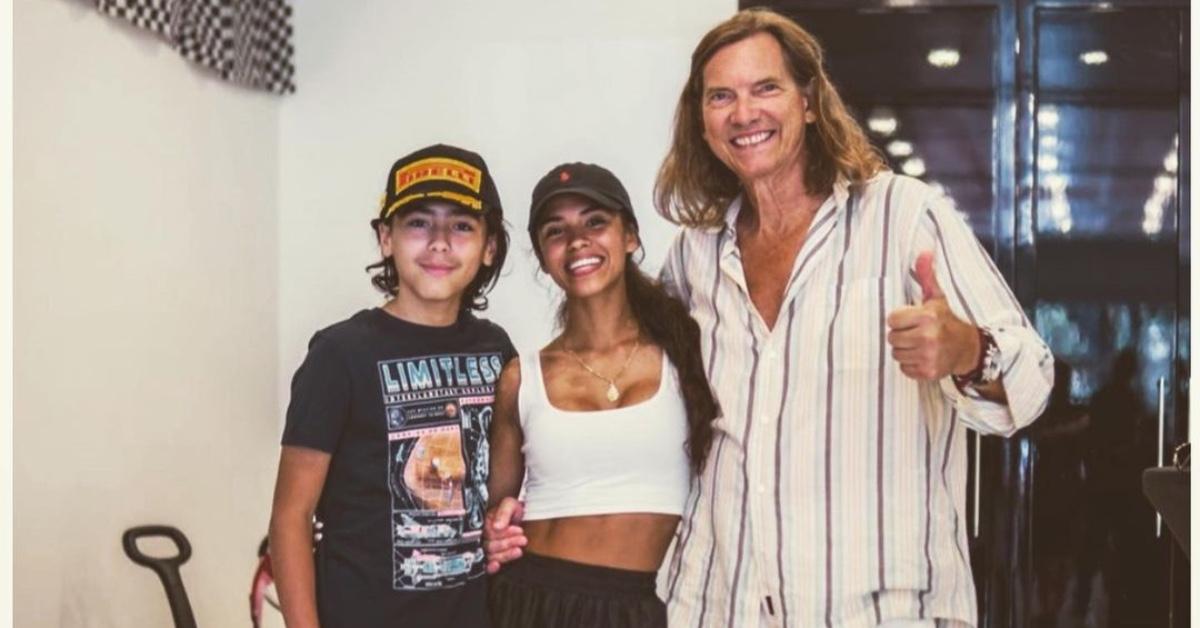 Reality television takes all shapes and sizes, and for a show like Marrying Millions, it's not about what's in the wallet that counts. The premise of the show is delightfully simple: It follows the journey of couples where one person is extremely wealthy and the other is not. Frequently the couples are also very different in age as well, as seen in pairs like Bill and Brianna. But are Bill and Bri still together?
Article continues below advertisement
Bill and Bri have spent a lot of time together both on and off screen lately.
In the official Lifetime bio for this couple, "Bill, who describes himself as 60 years young, founded and currently runs a commercial real estate company with investments in the billions. Twice divorced, Bill met Brianna, 21, at a popular restaurant in Dallas where Brianna was a hostess and the two began dating. Despite their almost 40-year age gap, these two couldn't be more in love with one another."
Bill himself admitted in an interview with Parade that their relationship works so well because "I would say that we are both people pleasers, we like to please each other, and if two people are always trying to please each other, then you feel like you're really being taken care of. She treats me like a king, and I treat her like a queen." Sweet!
Article continues below advertisement
Despite the large gap between their ages, it appears that at least according to official promotional material, Bill and Bri have been able to make it work. At least as of Season 2, Bill and Bri are still together, with no sign of an end in sight. They have been spotted on family vacations, holiday lunches, and celebrating birthdays together intermittently over the past few months.
Article continues below advertisement
When are we getting the rest of Season 2?
Due to the COVID-19 pandemic, Marrying Millions took a brief pause between Oct. 7, 2020 and Dec. 30, 2020. A special aired on Dec. 30 and another on Jan. 20, 2021 to keep viewers from losing all hope, but the second half of Season 2 is officially underway. Based on episode titles alone, there's rumors a-flurry that the second season could end in a proposal. We'll just have to keep our fingers crossed!
Article continues below advertisement
Fans of the show are equally as relieved to see the show is returning. "Wait my good show #marryingmillions is coming back? Desiree still getting her bag?" one tweeted joyfully, while another person said, "God if you want me to move to Dallas so I can be a part of #MarryingMillions just say that!" It sounds like not only are fans of the show interested in the relationships, but the fastest way to apply to be on it!
Ultimately, it sounds like, despite a lack of drama with Bri and Bill, there's a lot more in store for this second half of Season 2. While there is no confirmed Season 3 yet, hopefully the enthusiasm of the fans will keep the show going.
You can catch new episodes of Marrying Millions on Lifetime, Wednesdays at 10:05 p.m. ET, or look back at all the drama and romance with Hulu, Discovery+, or Lifetime's website.