'My Big Fat Fabulous Life' Star Buddy Bell Has Long Moved on From Brittany
On TLC's My Big Fat Fabulous Life, Whitney Thore was surprised to find out that best friend Buddy Bell was in a relationship with Brittany Sherman, but are Buddy and Brittany still together now?
Well, it certainly doesn't look like it! Buddy seems to have a new lady in his life, a woman named Courtney Renee Marsh. And Courtney already has Whitney's seal of approval!
Article continues below advertisement
Buddy shocked Whitney with his relationship with Brittany on 'My Big Fat Fabulous Life.'
When Buddy mentioned he had a girlfriend on the Season 8 episode of the TLC show, "Sex, Lies and Sandwiches," Whitney — who, at the time, had just broken up with Chase Severino — couldn't believe it.
"From who?" she asked, astounded.
"From who? From the Lord!" Buddy quipped.
Article continues below advertisement
Whitney was even more incredulous when Buddy said he and Brittany were in a relationship after just a week of dating.
"Somehow, some way, during my heartsick stupor, Buddy has managed to find himself a whole-ass girlfriend during a pandemic," she said in a confessional. "How do you find a girlfriend during a pandemic and I don't even know?"
Article continues below advertisement
Buddy Bell started dating Courtney in November 2020 — and now they're engaged.
Buddy's relationship with Brittany made headlines in June 2020. However, as viewers found out on My Big Fat Fabulous Life, their relationship only lasted a few weeks before they split.
And by November 2020, Courtney had already entered his life. She popped up on Buddy's Instagram account on Nov. 10, when he uploaded a slideshow of photos of the two of them and added a smiling-with-hearts emoji. Whitney commented on the pic, writing, "She's hot and nice."
Five days later, he posted a video of Courtney squishing his face with her hands. "#sundaymorningfunnies," he wrote alongside the cute clip.
On Nov. 21, Buddy shared a "#datenight" pic of himself and Courtney at The Table Farmhouse Bakery in Asheboro, N.C. "Beauty and the goof!" he wrote in the caption.
And on Dec. 24, he posted pictures of himself and Courtney posing next to their Christmas tree. "Santa was good to me this year!" he wrote.
Article continues below advertisement
Article continues below advertisement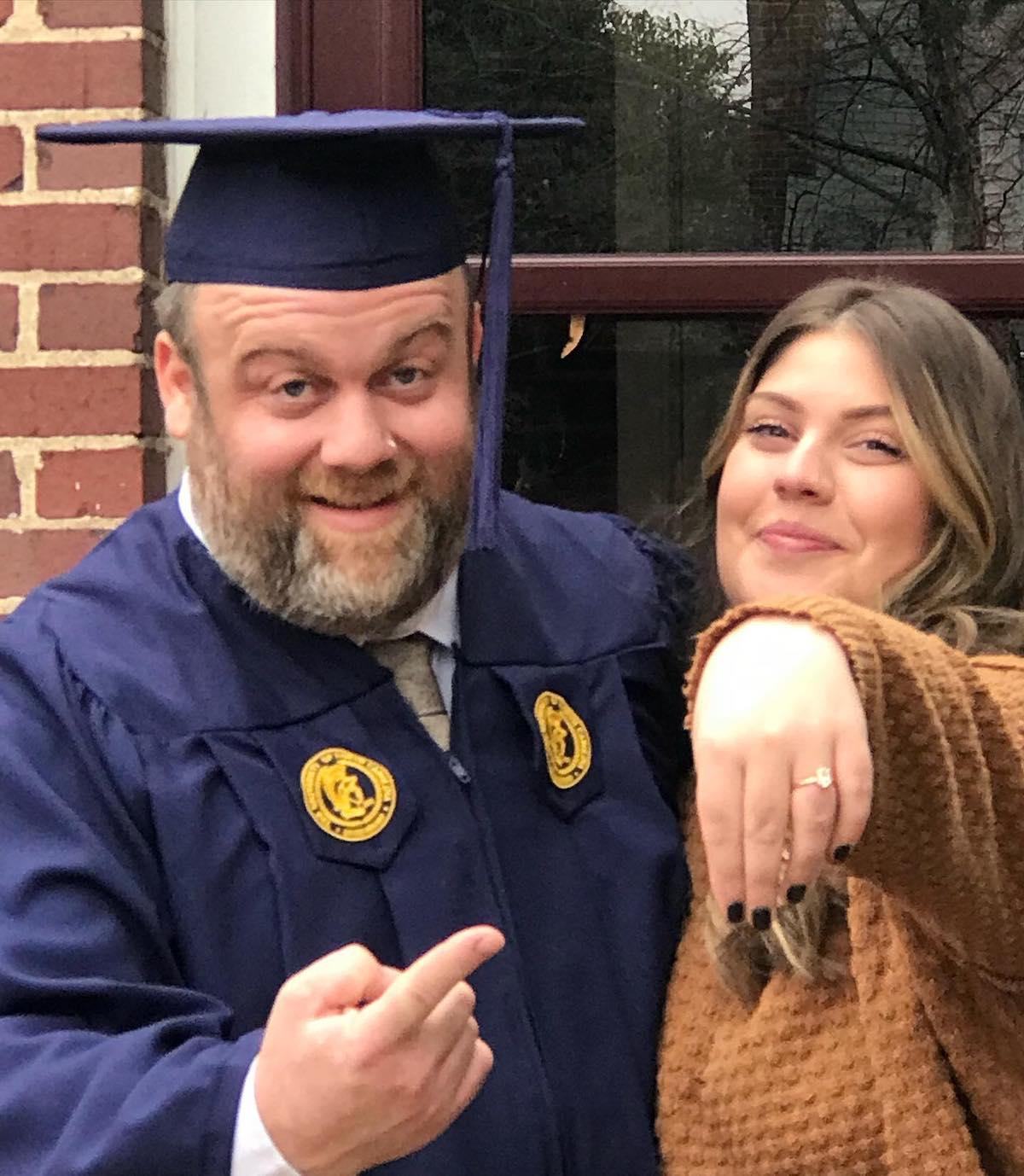 Although Buddy and his finacée haven't shared when their wedding date will be, we know Courtney has at least tried on some dresses. So it seems the planning stage is well on its way.
Article continues below advertisement
It'll be interesting to see if Buddy's engagement and wedding will be featured on the TLC series. We know we'd be thrilled to watch Whitney's friend say "I do" to the love of his life!
Season 10 of My Big Fat Fabulous Life premieres at 10 p.m. EST on Aug. 9, 2022, on TLC and on the Discovery Plus app.