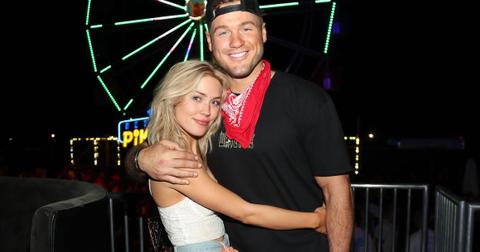 Are Cassie and Colton Still Together After Their Unique Season of 'The Bachelor'?
By Allison Cacich

Updated
Colton Underwood's season of The Bachelor has come and gone — and although it ended in a rather unconventional way, fans of the show periodically find themselves wondering: Are Cassie Randolph and Colton together?
In case you need a quick recap, Cassie left the show during her overnight date with Colton after realizing that she wasn't ready to get engaged. This prompted Colton to end things with his final two Hannah G. and Tayshia in order to try and win Cassie back.
And it worked. While the couple did not end up getting engaged, they did make it official after the show aired.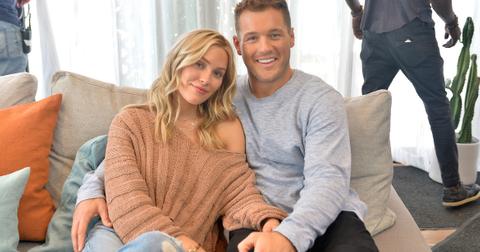 So, are Colton and Cassie still together in 2020?
Yes, Colton recently gushed about Cassie on his Instagram following the trainwreck that was Peter Weber's season of The Bachelor.
"For some reason I'm extra grateful tonight that a girl like you ended up on a tv show with me and we fell in love," he wrote. In another post, he simply added, "Love wins."
However, that does not mean that Colton and Cassie have not had their ups and downs.
"To put it very frank, after the show, we realized we weren't communicating as well as we once did. Nobody was forcing us to talk about real things going on, so we let a lot of things build up," Colton wrote.
Just a few days later, however, both of them realized how much they missed each other — and they decided to get back together.
Colton also revealed that his experience on The Bachelor and Cassie herself helped him answer some questions he had about his sexuality.
"[The show taught me] that I'm straight and I'm very, very attracted to Cassie and women -- but it would have been OK if it would have been the other way too," he explained. "I think that's the biggest message I have for people."
He continued, "Even now, I still battle gay rumors when I'm with Cassie, but that's how it was for me as a young kid in grade school and high school... I can deal with them now."
Today, both Colton and Cassie's Instagram accounts are filled with photos and videos of their life together — and it doesn't look like anything is changing in that department anytime soon.
So yes, Colton and Cassie are still together. And who knows — perhaps they will be the next Bachelor couple to walk down the aisle/welcome a baby?
That is, if Colton ever gets on that whole proposal business. Fingers crossed!