Are 'Teen Mom OG' Star's Catelynn and Tyler Baltierra Headed for Divorce?
Catelynn Baltierra posted a message on Instagram that has fans wondering if she and Tyler split. Are the 'Teen Mom OG' stars still together?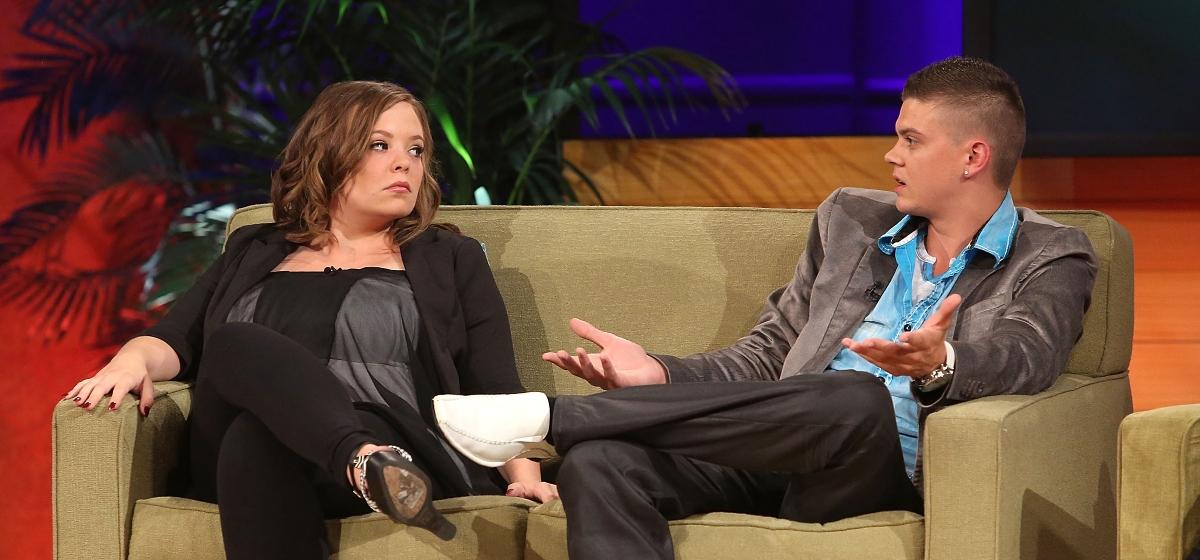 Married couple Catelynn and Tyler Baltierra have been together since they were in high school, and in summer 2021, the Teen Mom OG stars welcomed their fourth child, Rya Rose Baltierra. The newest member of the family joins her 6-year-old sister, Nova, and 2-year-old Vaeda Luma, along with their 11-year-old Carly, whom the parents placed for adoption while on MTV's series 16 and Pregnant.
Article continues below advertisement
Throughout their stints on 16 and Pregnant, Teen Mom, and Teen Mom OG, fans have witnessed their on-and-off relationship. The MTV personalities have survived two called-off engagements, two miscarriages, postpartum depression, rehab, marriage counseling, and a month where they decided to separate and live apart during their marriage.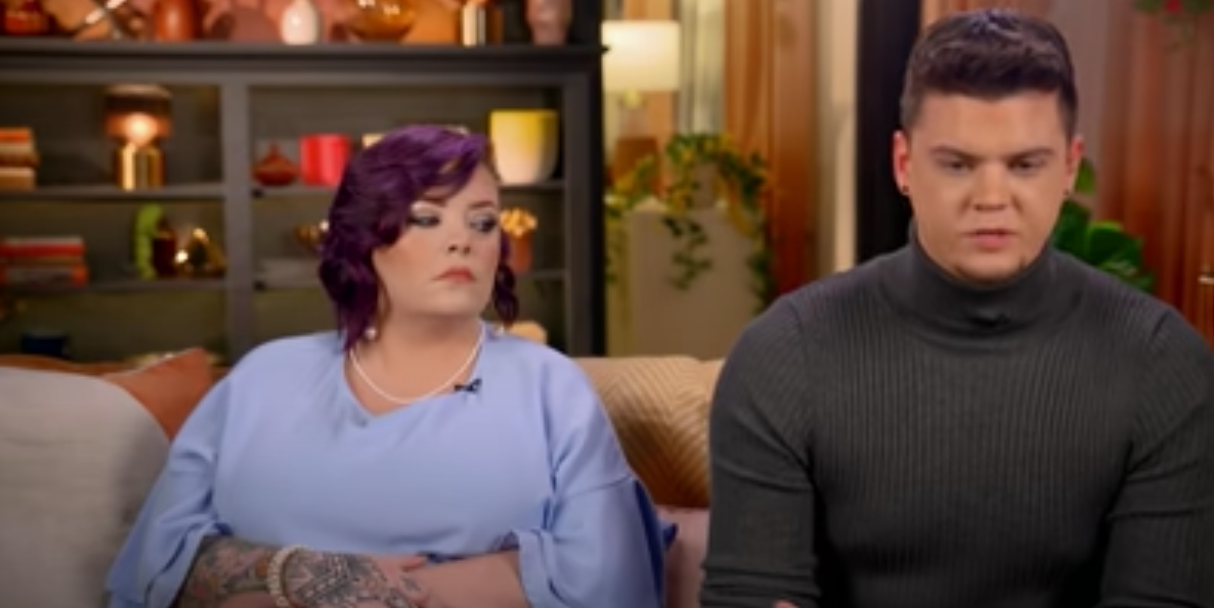 Article continues below advertisement
The couple have always managed to always find their way, but some fans wonder if there could be trouble in paradise. A recent Instagram post from Catelynn made it seem like she and Tyler were splitting up. Here's what we know about the situation.
Are Catelynn and Tyler still together?
In a since-deleted Instagram post that a Reddit user captured, Catelynn wrote that she and her husband Tyler had called it quits. The 29-year-old took to Instagram and shared a collage of photos of her and Tyler, and wrote, "This is hard to admit but here's our official statement on no longer being together. Thanks for your love and support." In the end, she added the hashtag "link in bio."
Article continues below advertisement
The user, totally confused, thought maybe the pair were separating. However, most Reddit users chalked up her post to clickbait. One user said, "Comments are turned off, and it says #linkinbio in the caption. This is textbook clickbait." Another who was in agreeance shared, "Clickbait. Cate at it again."
According to Heavy, the link in Catelynn's bio is to an article titled, "Tyler Baltierra Reveals He Wouldn't Be With Catelynn If They Didn't Have Kids" published on Nov. 18 on Celebuzz!
Article continues below advertisement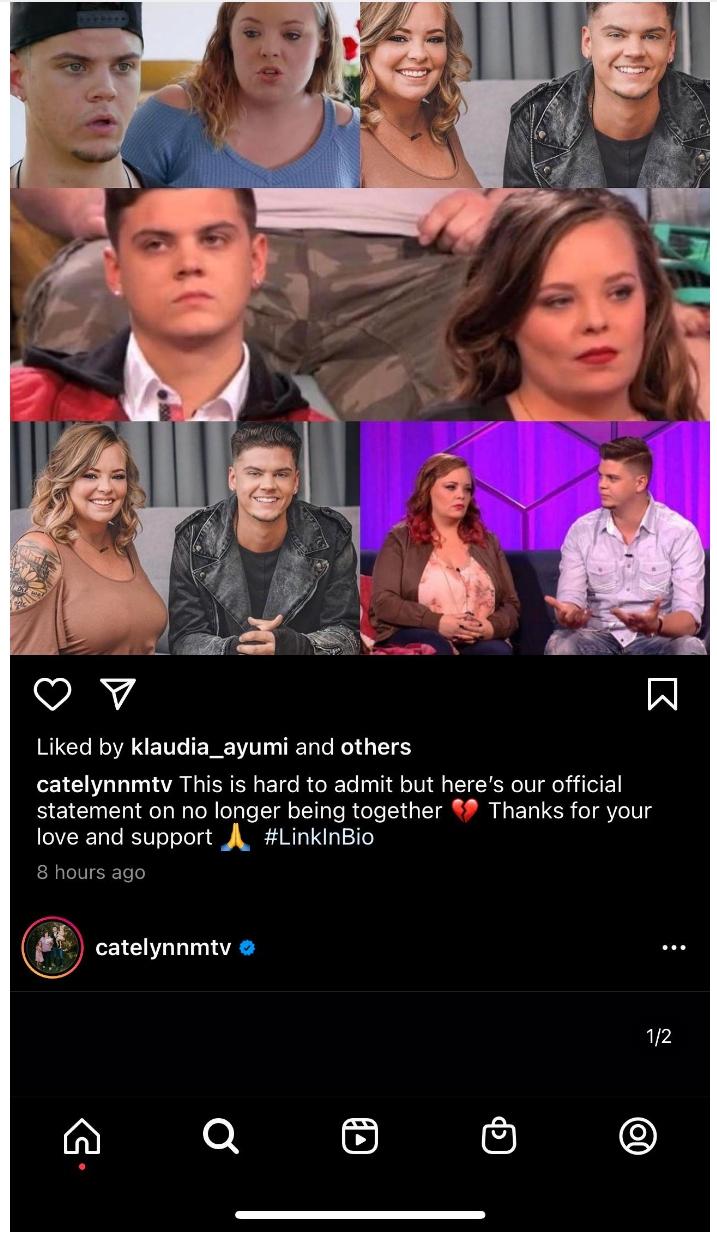 The article contains excerpts of what Tyler said on the podcast Reality Life With Kate Casey. Tyler talked to the host about adoption and having more kids after Carly. He also discussed how he didn't know where he and Catelynn would be if they weren't parents because the kids are what forced the two to go to therapy.
He shared, "We actually were thankful because it kind of helped get this thing in check that we kind of ignored for a while."
He added, "So we really feel like, in a way, our children just saved us. They came to us exactly at the right time when they were supposed to be in our lives and helped project the healing." Neither Tyler nor Catelynn has made a statement on whether the post was true or not, but it's safe to say that at least for now, the two are still together.
Teen Mom OG airs Tuesdays at 8 p.m. EST on MTV.