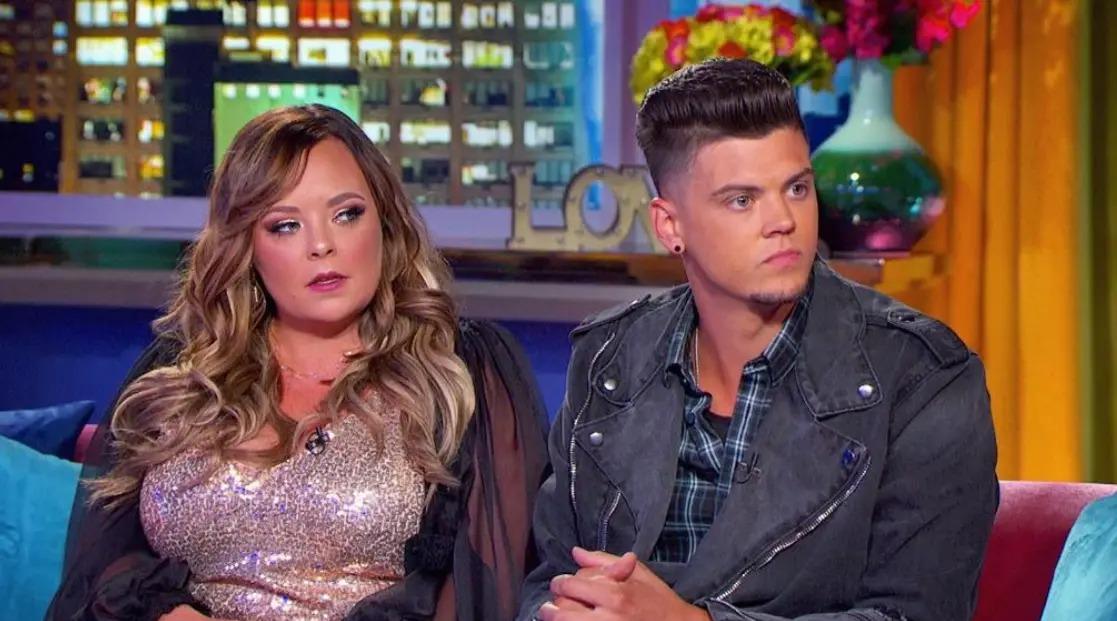 Catelynn and Tyler's Relationship With Carly on 'Teen Mom OG' Is Complicated
If there's one common thread in the storyline that Catelynn Baltierra and her husband Tyler Baltierra have had throughout their time on Teen Mom OG, it has been their need to remain in contact with their birth daughter Carly, who they placed for adoption after she was born. They have maintained the general interest in keeping up with Carly's life events and seeing her once a year.
Article continues below advertisement
The only thing is, as fans have seen on the show, it has gotten difficult for Catelynn and Tyler's schedule to line up with that of Carly's adoptive parents, Brandon and Teresa Davis. Because Catelynn and Tyler have not been able to see Carly for quite some time, many Teen Mom OG viewers are curious about just how much contact the longtime reality TV stars have with her.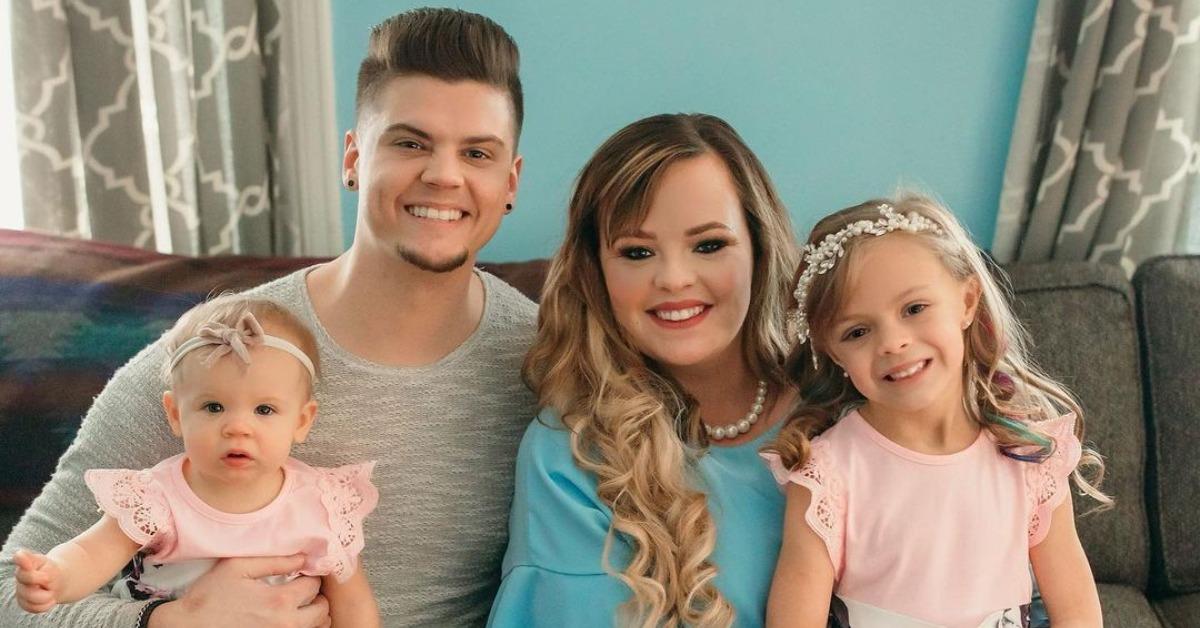 Article continues below advertisement
Do Catelynn and Tyler still talk to Carly on 'Teen Mom OG'?
Despite Catelynn and Tyler being unable to see Carly in recent episodes on Teen Mom OG, they do maintain contact with her. They are granted annual in-person visits with their firstborn and are able to receive letters and photos with updates about Carly's life with her adoptive parents. But, Catelynn revealed to In Touch in February 2021, the pandemic did put a wrench in her and Tyler's usual plans to see Carly once every year.
"We didn't see her [in 2020] at all because of the pandemic," Catelynn told the outlet. "Like nobody was, you know, flying anywhere, going anywhere. So yeah. That never happened. That didn't happen this year."
She also added, however, that they were able to FaceTime with Carly and that Catelynn and Tyler's daughter Novalee participated in the call too.
Article continues below advertisement
Carly's adoptive parents prefer to keep her off MTV.
The last time Teen Mom OG fans saw Catelynn and Tyler visit with Carly was back in 2019. However, at the time, Brandon and Teresa made the decision to keep the visit away from the cameras. Even when Catelynn and Tyler do get the chance to see Carly again, they will likely do it behind closed doors without MTV cameras around to film.
Article continues below advertisement
In the past, both Tyler and Catelynn have been open about Carly's adoptive parents' preference in keeping their daughter off social media. Tyler has said on Instagram that "Brandon [and] Teresa are Carly's parents" and it was important to respect their wishes.
On a separate occasion, Catelynn shared on Instagram that she wanted to post a photo of Carly "so bad," but didn't.
Article continues below advertisement
Catelynn is pregnant with her fourth (and last) baby.
In February 2021, Catelynn announced she's pregnant with her and Tyler's fourth child. It will also be, according to her, their final baby. She opened up to Celebuzz about being excited for a "last and final" baby.
In 2020, Catelynn suffered a miscarriage, which she shared with her fans and followers, and now her "rainbow baby" will add yet another daughter to the Baltierra family.
Catelynn's due date is in August 2021. Despite Tyler and Catelynn's relationship with Carly being iffy at times due to multiple reasons, they seem to be able to move forward through each hiccup and, despite it all, remain as close with her as possible.
Watch Teen Mom on Tuesdays at 8 p.m. EST on MTV.