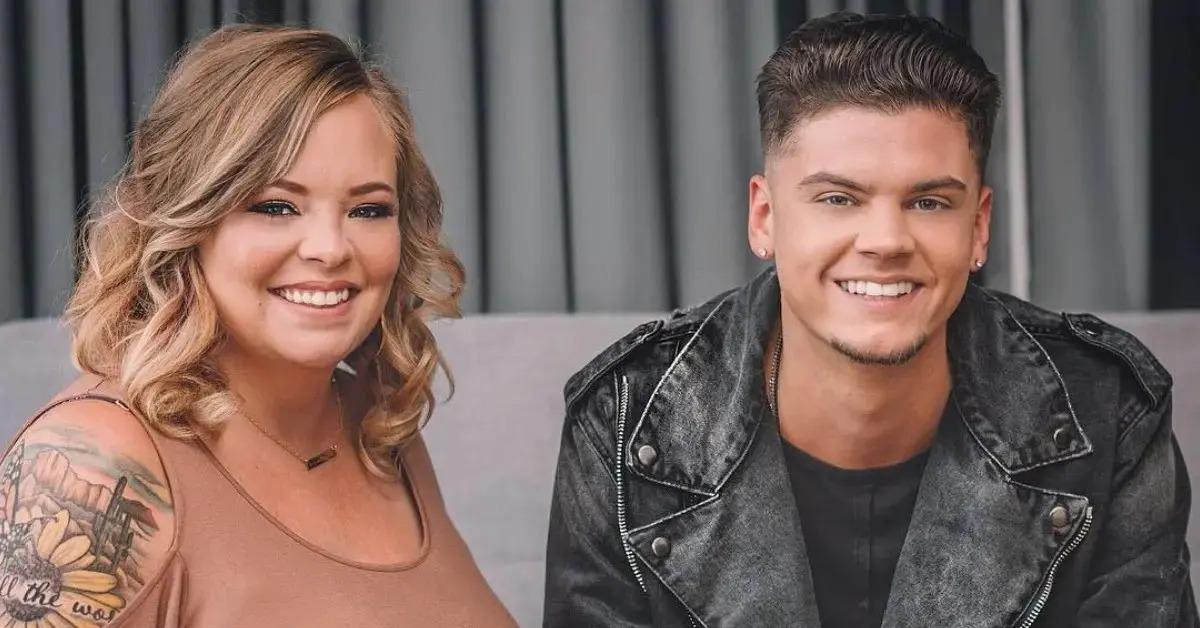 'Teen Mom OG's' Catelynn Is Pregnant With Another Girl — What Name Did She Pick?
When Catelynn Baltierra from 'Teen Mom OG' hinted at her new baby's name on Instagram, it sent her fans into a tizzy as they tried to figure out what it is.
In Season 9 of Teen Mom OG, part of Catelynn and Tyler Baltierra's storyline involves their journey to having another baby. Sadly, before the season premiered, Catelynn suffered a miscarriage, but after announcing her new pregnancy off the show, Catelynn and Tyler have been able to celebrate their fourth birth child's impending arrival.
Article continues below advertisement
As Teen Mom OG viewers know, Catelynn and Tyler are the birth parents of their first daughter, Carly, whom they gave up for adoption when she was born, as shown on 16 and Pregnant. Afterward, Catelynn gave birth to two more girls, Vaeda and Novalee Baltierra. Now, fans want to know what name they have chosen for their next daughter.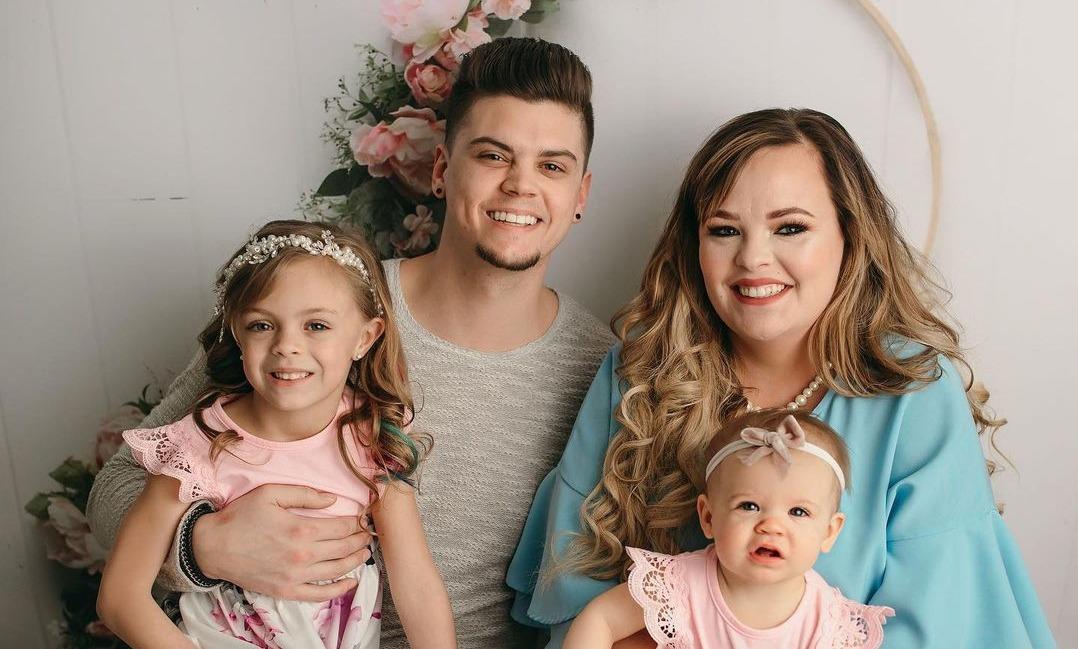 Article continues below advertisement
What is Catelynn's baby's name on 'Teen Mom OG'?
On March 7, 2021, Catelynn hinted at her baby's name on Instagram. She referred to her as "Baby Z" and said they'd already chosen a name in an interview with Celebuzz. Unfortunately, she didn't reveal much else in the way of explaining what the "Z" stands for, but it is presumably the first initial of her and Tyler's new baby girl's name.
It could be just a placeholder for the baby's actual name if Catelynn and Tyler don't want to reveal it until after her birth. But in an Instagram Story, Catelynn did say that she already knows the name, so the "Z" could stand for something specific.
The other names Catelynn and Tyler chose for their daughters have no common link, so it's hard to say what the letter actually stands for. But, given the unique nature of their other daughters' names, it probably won't be something super common.
Article continues below advertisement
This might be Catelynn and Tyler's last baby.
In February 2021, Catelynn told Celebuzz that this baby would be their last. Of course, this is barring any change of heart she and Tyler might have down the line, especially since they had hoped for a boy more than once. But, according to Catelynn, they plan to make this their final baby, which places even more importance on the name they choose.
Article continues below advertisement
"While we wanted a boy, since this is our last, as long as she's healthy ... that's really all that matters," Catelynn told the outlet at the time. "This is our last and final, but we know one day we will have a grandson and adore him!"
Tyler famously looked crushed at the gender reveal for their youngest daughter Vaeda, but girls seem to be the running theme for them.
Catelynn's journey to getting pregnant has been shown on 'Teen Mom OG.'
In Season 9 of Teen Mom OG, Catelynn and Tyler brought up the idea of having another child. And, although Catelynn also explored a new career path in microblading, she has been on board with the idea of expanding their family of four.
She announced her pregnancy in February 2021, just a couple of months after her miscarriage, but it's unclear if either will be documented on the show.
Watch Teen Mom OG on Tuesdays at 8 p.m. ET on MTV.