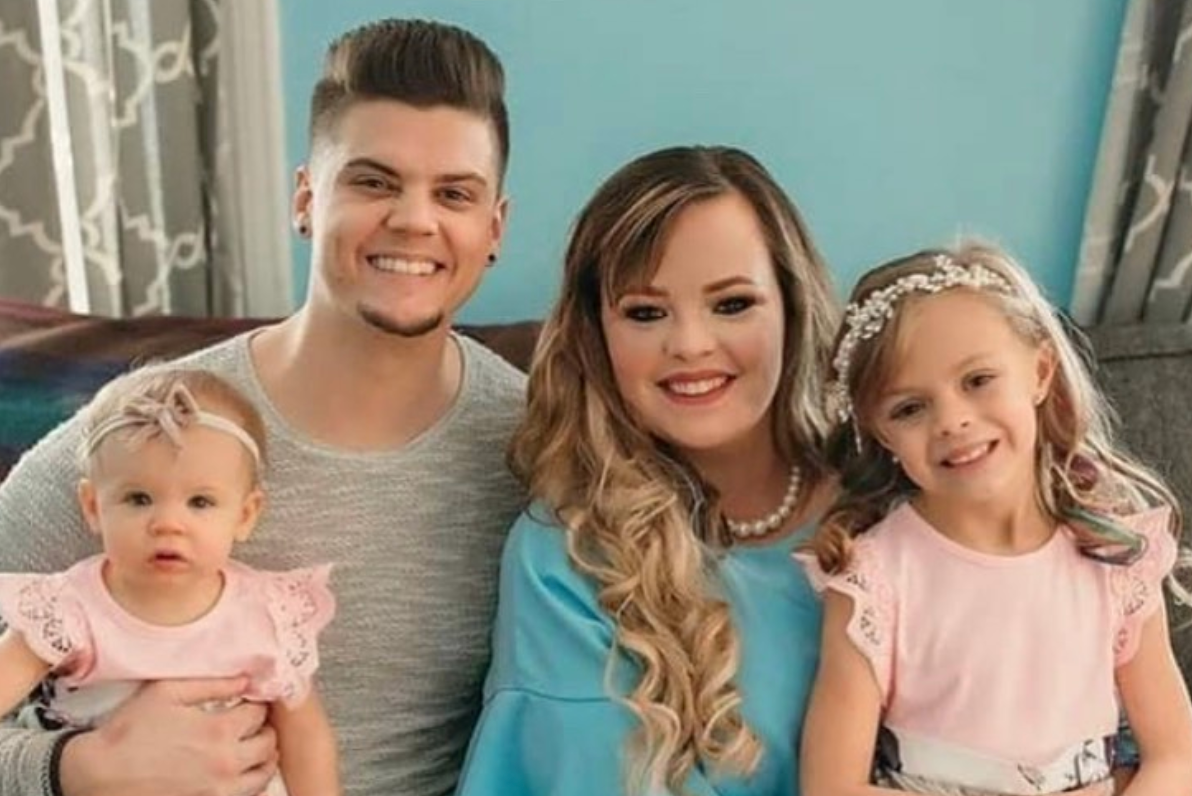 Catelynn and Tyler Explain That Carly May Be Absent From 'Teen Mom OG'
Teen Mom OG alums Catelynn and Tyler gave birth to their first daughter, Carly, just over a decade ago. In a heartfelt moment shared on the show, the couple decided to give their firstborn up for adoption in the hopes that she would have a better life than Catelynn and Tyler felt they could provide her with.
Now, Carly is about to turn 11, and Catelynn and Tyler still have a good relationship with her adoptive parents.
Article continues below advertisement
Catelynn and Tyler from 'Teen Mom OG' got to see Carly 10 years after she was adopted.
In a special reunion episode that aired in September 2019, Catelynn and Tyler made a special trip to visit Carly 10 years after her adoption. The parents, who now have two children of their own, shared the moment with fans.
"Oh, [Carly] adored [Nova and Vaeda]," Catelynn said of the reunion.
"[She zoomed] right to her. It was crazy. she's a nurturer, Carly. She's very, very maternal. You can tell," Tyler said.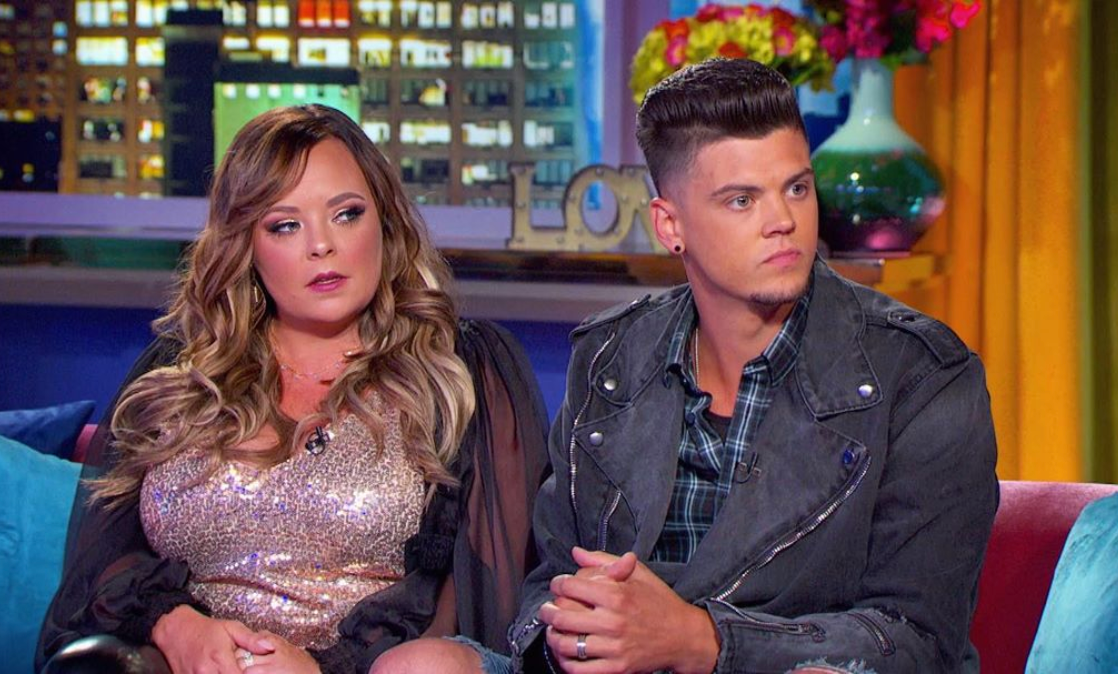 Article continues below advertisement
Despite the sometimes strained relationship birth parents can have with their child's adoptive family, Tyler and Catelynn are extremely grateful for how open Brandon and Theresa have been about letting them still have a relationship with Carly.
"Thank you for letting us be involved and just see her and just being amazing parents for her," Tyler said. "We couldn't have really asked for anything more, honestly."
"That's very kind," Brandon told the couple. "The first thing that comes to our mind, as always, is thankfulness and gratefulness for y'all. And I mean, we wouldn't be here if it wasn't for that."
Catelynn and Tyler try to be there for Carly's birthday and see her at least once a year, though they'd admitted that they don't always get that chance.
Article continues below advertisement
Will Carly continue to be on 'Teen Mom'?
Catelynn and Tyler are always visibly excited to share updates about Carly with their fans and viewers of the show, though some have criticized them for not allowing Carly and her adoptive family more privacy — something they've said they want.
While the reunion episodes shared the heartfelt 10-year update on Carly, Catelynn has said that Carly may not be in future episodes of the show, in an effort to respect her parents' wishes.
Article continues below advertisement
"Carly is getting older and she's about to be 11 and it's gotten to a point where her parents want to keep her private, which we respect," Catelynn told E! News. "But another part of it is that she's older and she's going to be explaining to her friends what her adoption story looks like from her view of it. I think it's important for her to be able to share with people going through it and share her story."
Article continues below advertisement
While she would love to continue to share that story with the world, Catelynn has admitted it's not her place to make those decisions for Carly. Any future absence from the show is not an indicator of tension between the families, but is being done so out of respect.
"Her parents aren't on a TV show and they like to have a private life, which I completely understand and it just comes from respecting their wishes and what they see for Carly and Carly's future and her being able to tell her own story when she's ready," Catelynn said.
The new season of Teen Mom OG airs Tuesday nights at 8 p.m. on MTV.