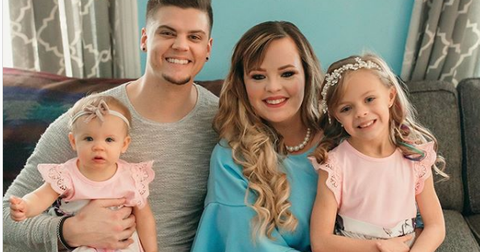 Is Catelynn Baltierra Expecting a Fourth Child?
By Mustafa Gatollari

Updated
Proving that pretty much anything can be turned into a successful reality TV series, Teen Mom follows the lives of young women who aren't old enough to purchase alcohol, or even buy cigarettes, vote, or have a non-provisional driver's license, but decided to have a baby. The series features the trials and tribulations of being a young mom, and Catelynn Baltierra is one of these personalities. Fans who've followed her life after the show want to know: Is she pregnant with baby No. 4?
Article continues below advertisement
Catelynn Baltierra discussed how happy she was to learn she was pregnant with her "rainbow baby."
In early August 2019, Catelynn shared the news that her third child is on the way, calling the little human "our rainbow after the storm," adding that she's "super excited."
Catelynn's first child, Carly, who was born on May 18, 2009 was given up for adoption and is now under the care of Brandon and Teresa Davis.
Catelynn and her husband, Tyler Baltierra, have kept custody of their second child, Novalee, who was born on New Year's day of 2015. The former 16 and Pregnant star revealed she had suffered a miscarriage in early 2018, which exacerbated her postpartum depression symptoms after Novalee was born. After her miscarriage, she enrolled herself into a rehabilitation facility when she was experiencing suicidal thoughts.
Article continues below advertisement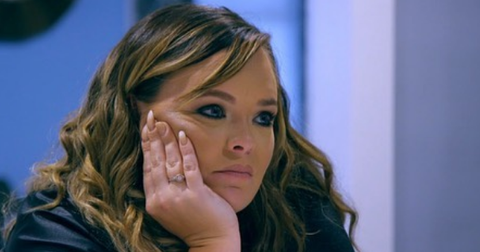 There were also rumors circulating that she and Tyler's relationship was on the rocks and that the two were actively discussing a potential divorce.
Catelynn says that the pregnancy news came as a big surprise, especially in the face of her own personal struggles: "It was a huge shock at first. We were not planning it, especially after the miscarriage and how I went downhill with my mental illness," Yahoo reported.
Article continues below advertisement
Their third child, Vaeda Luma, arrived on Feb. 21 and they announced her birth to US Weekly and were convinced that Vaeda was intent on being born despite their attempts of contraception: "We were going to wait a really long time. We were using protection and everything and still got pregnant. This baby just wanted to be here. It was very unexpected."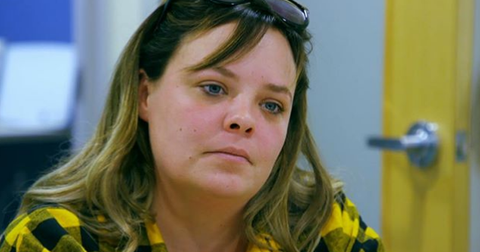 Article continues below advertisement
Is Catelynn Baltierra pregnant again?
The 29-year-old MTV personality told People that she definitely plans on being "done" with having kids by the time she is 30, but currently didn't confirm whether or not she and Tyler are expecting another child.
The couple recently celebrated their five-year wedding anniversary with a romantic getaway in a super luxurious looking suite complete with its own private pool and hot tub.
Article continues below advertisement
She recently voiced her disgust in the Cozy Corner child daycare scandal as her daughter, Novalee, once attended the Kimball, Mich. center years ago. The business is owned by Chris Vanbuskirk, whose husband Tim happens to be a tier 3 sex offender, which is a classification that exists for life and is the most serious level of sex crimes.
Article continues below advertisement
Chris maintained that Tim Vanbuskirk would only come on the premises to perform cleaning and maintenance work when children weren't present, however, several parents had claimed that this wasn't true and Tim would be on the premises during the day when children were being taken care of.
CelebTM had also highlighted a litany of other offenses and strange reports regarding the business, like children playing near a busy street that wasn't fenced off and being returned to parents wearing different clothing.
There were also reports of children being left unsupervised, caretakers smoking cigarettes in sight of children as they played, children being left alone, and kids being "wet" when parents came to pick them up.
Catelynn used her 3.7 million Instagram following to call attention to the daycare's "shady" past and draw attention to the complaints from various parents about the business.