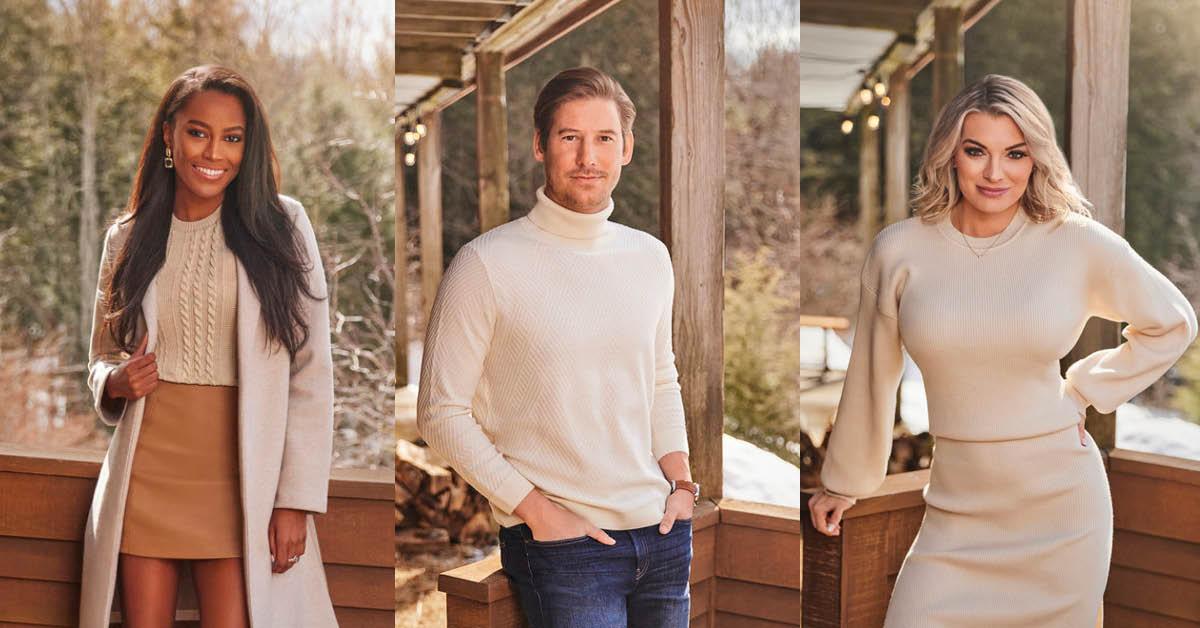 How Does the Austen, Lindsay, and Ciara Love Triangle on 'Winter House' Conclude?
It may only be the first season of Winter House, but things are already heating up between the cast members. Like most shows featuring a cast of Bravo stars, it didn't take long for romantic connections to bloom, and even though the season has only just begun, viewers are already wondering if Austen Kroll and Ciara Miller will leave the season together.
But are the two together now that filming is over? Things get much messier before they get better.
Article continues below advertisement
Austen Kroll finds himself in a love triangle with Ciara Miller and Lindsay Hubbard.
Within the first few episodes this season, the Southern Charm alum finds himself being drawn to Ciara, who is ready to party it up with many of her friends from Summer House. It doesn't take long before the two of them start seeing each other, and it seems like Ciara and Austen may have something between them.
Article continues below advertisement
"Ciara and I did kind of — not immediately — but pretty quickly hit it off," Austen told E! News. "I was just attracted to her of course and just her sense of humor I guess, we really clicked on that. The fact that I could make her laugh on command is key."
But if the trailer is any indication, things are not so simple on Winter House.
Austen has long been friends with Ciara's Summer House co-star Lindsay Hubbard — but it seems like Lindsay has more serious feelings for Austen.
"[Lindsay] knows everything about my past relationship and I know everything about hers," Austen continued. "We used to call each other up and bitch and moan and complain about all the things I didn't like. So going to Winter House I was very excited to see Lindsay, because I was like, 'Hey, if everything turns sideways, at least I have Linds.' And she felt that same way about me."
But during the trailer, we can see Lindsay confessing her feelings for him, telling him she loved him.
Article continues below advertisement
"Her dropping that bomb on me was just that: It was her dropping a bomb on me. A bomb that I was not expecting," he said. "I was kind of like, 'What?! What are you doing Linds?'"
This, of course, creates a massive complication for Austen's newly-budding relationship with Ciara.
Article continues below advertisement
Are Austen and Ciara together now? Or is he with Lindsay?
Despite Austen's apparent options this season, he clarified to E! News that he is, in fact, single.
"I leave the house on good terms with everybody," he told the outlet. "I am single and I am dating."
Lindsay also told Page Six that despite the sudden confession from her, they're still just friends.
"Because we have had some sort of romantic history, and because we are such close friends, I think the wires get crossed and lines get blurred a little bit," she said.
She claimed that telling Austen she loved him was just a drunken confession and didn't hold serious weight.
"Sometimes I get drunk and say crazy stuff to him, and sometimes he gets drunk and says crazy stuff to me," she said.
As for Ciara's takeaway from the season?
"I mean, I just need to stop being in these love triangle situations," she said.
Watch Winter House on Bravo every Wednesday at 9 p.m. EST.