Here's Everything You Need to Know About the 'Winter House' Season 2 Cast
Who is in the Season 2 cast of 'Winter House' on Bravo? The network is bringing back its chilliest reality show yet for another round in Vermont.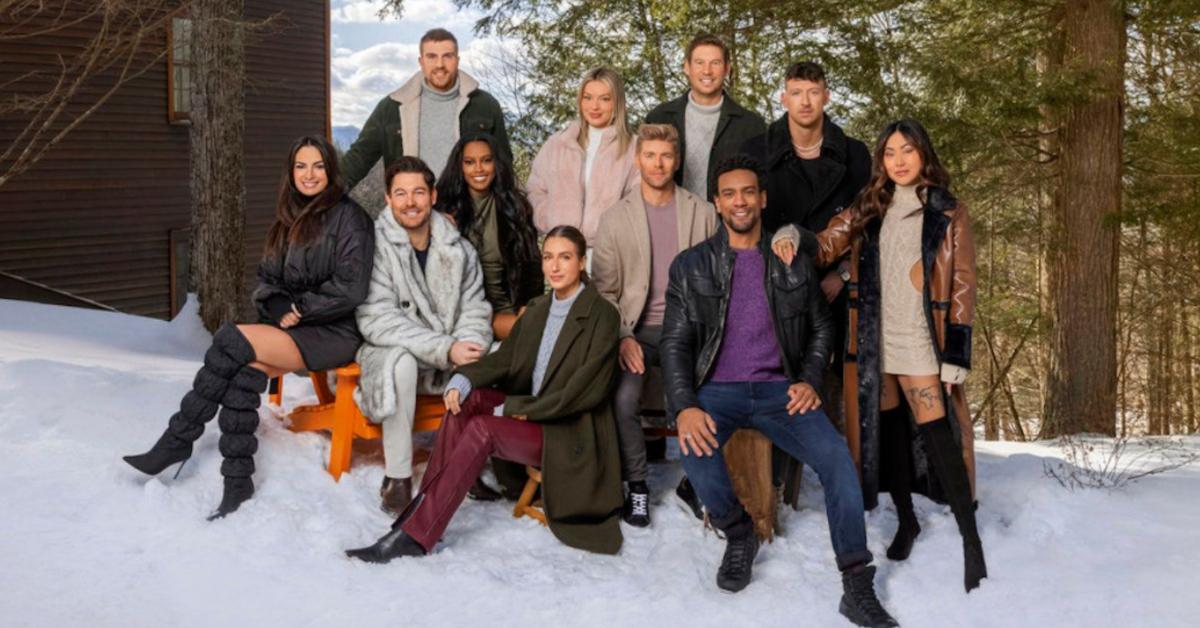 There's nothing that a devout reality television fan loves more than some new Bravolebrity content. Winter House, a crossover of Summer House and Southern Charm set in a gorgeous — you guessed it — winter house in Stowe, Vt., had us on the edge of our seats during its debut season, and now Season 2 seems poised to be even spicier.
Article continues below advertisement
Lots of partying and relationship drama ensued over the course of Season 1, like Bravo's other series, except in a setting with fires to stay warm and skiing. Unlike other reality programs, however, the Winter House cast members can use staying warm as an excuse to get their cuddle on. So, who is in the 'Winter House' cast for Season 2?
Kyle Cooke and Amanda Batula
Kyle and Amanda are the steadfast Summer House couple we can count on. Even though they've had their fair share of scandals (ahem, Kyle cheating on Amanda), they've stuck through thick and thin. The couple, who became engaged during Season 1, have now officially tied the knot.
Article continues below advertisement
Paige DeSorbo
A lot happened in Paige's life during Season 1 of Winter House. She is now in a long-distance relationship with Craig, but Season 2 will put their relationship to the true test as it will be the longest the duo have spent together in-person as a couple since getting together.
Article continues below advertisement
Jason Cameron
Jason has been out of the dating scene mostly since his whirlwind relationship last year. In Season 2, we're likely to see him having fun with his friends and working through what happened in his past romantic life before starting something with someone new.
Article continues below advertisement
Ciara Miller
Ciara Miller has been loving her life in NYC but is ready for another round up in the chilly north! She appears to be ready for whatever may happen on this season of the show (hookups and love included), but only time will tell if she finds someone new or if an old fling comes back around again.
Article continues below advertisement
Craig Conover
Since we last saw Craig, the Southern Charm cast member and philanthropist has changed a lot about his life. He's now in a committed relationship. However, his mannerisms may get in the way of his and Paige's happy long-distance relationship.
Article continues below advertisement
Austen Kroll
The second season of Winter House sees Austen attempting a fresh cleanse after his controversial actions during summer 2022. Even though he's dating someone new, having his ex, Ciara, nearby may end up being a bigger issue than anyone is prepared for.
Article continues below advertisement
Jessica Stocker
A newcomer to the Winter House cast, Jessica is a Metaverse real estate agent, investor and entrepreneur from Los Angeles. A DM from Jason spurred her to join the cast, but this Season will reveal if her partying antics make friends or foes out of the other housemates.
Article continues below advertisement
Kory Keefer
Craig's college best friend, Kory joins the cast for Season 2 with the intention of rising to "house heartthrob" status, according to Bravo. Considering the fact that Kory notes in the Winter House Season 2 trailer that he is "pursuing all" of the single women in the house, it is sure to be an interesting dynamic when interests get crossed up between different people in the house.
Article continues below advertisement
Rachel Clark
Last but certainly not least, Rachel Clark is the third newcomer to the Winter House cast. After she saved the day with her floral arrangements at Kyle and Amanda's wedding, she quickly became a friend of the housemates and decided to join the cast. She may have some hesitations about commitment, but she seems up for new adventures and is certainly single/ready to mingle.
Article continues below advertisement
Be sure to check out the new season of Winter House, premiering Oct. 13, 2022, at 9 p.m. EST.
Missed Winter House Season 1? You can watch episodes on Bravo now.