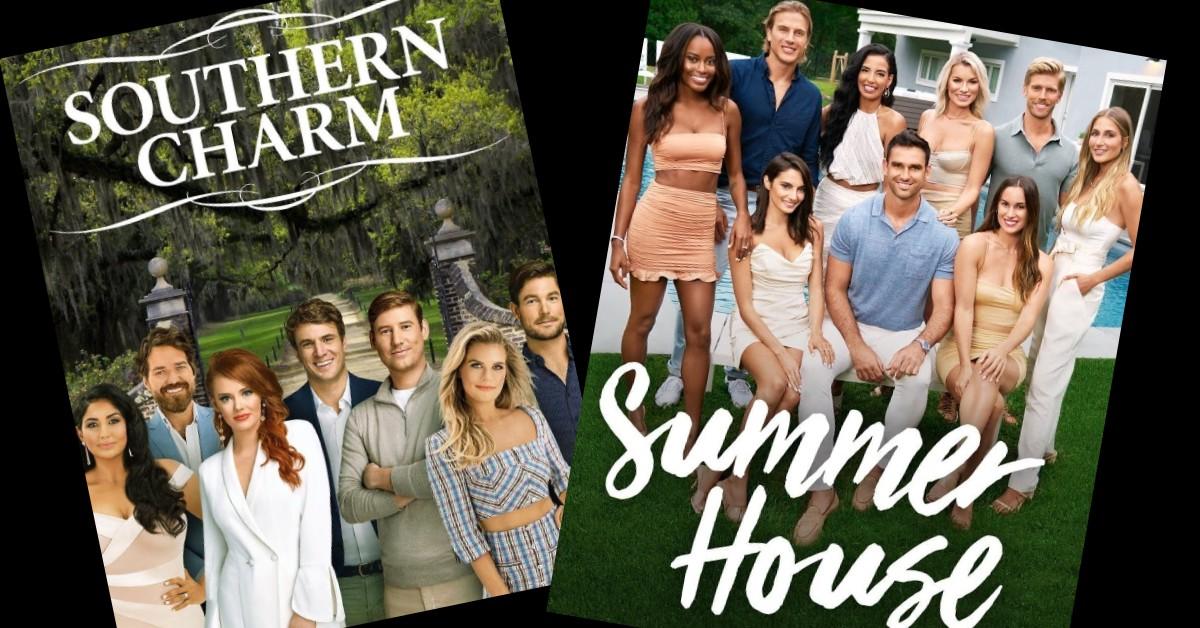 Where You've Seen the 'Winter House' Cast Before
Despite all the downsides of the COVID-19 pandemic, the upside is more Bravolebrity content. Winter House, a crossover of Summer House and Southern Charm set in a gorgeous — you guessed it — winter house in Stowe, Vt., already had us on the edge of our seats.
Article continues below advertisement
Lots of partying and relationship drama ensued, like Bravo's other series, except in a setting with fires to stay warm and skiing. Plus, now the Winter House cast members can use staying warm as an excuse to get their cuddle on.
Who is in the 'Winter House' cast?
Kyle Cooke and Amanda Batula
Kyle and Amanda are the steadfast Summer House couple we can count on. Even though they've had their fair share of scandals (ahem, Kyle cheating on Amanda), they've stuck through thick and thin. The two were supposed to get married last September but had to postpone due to the pandemic. Instead, it'll be interesting to see how the soon-to-be husband and wife handle living in one house with the Winter House cast.
Article continues below advertisement
Paige DeSorbo
This Summer House star is newly single, although we may not even see that in the current season. Her ex-beau will be appearing on Summer House as her boyfriend, but will likely not be making an appearance in Winter House since her lowkey breakup. This means that Paige DeSorbo will have free range to potentially stir up a new romance in Winter House.
Article continues below advertisement
Lindsay Hubbard
Lindsay Hubbard was most recently seen dating Stephen Traversie in Summer House, but it seems that they decided to split early on in 2021. As of now, it looks like Stephen won't be joining Lindsay in Winter House, and she may be entering the new household as a single woman.
Article continues below advertisement
Ciara Miller
Ciara Miller is the newest Summer House cast member, and we already can't keep our eyes off her. She's a travel nurse who was on the frontlines of the pandemic and came into Season 5 on Luke's arm. Not only is she certain to stir up drama between Luke and Hannah, but if she stays single, she might bring that same head-turning energy to the Winter House cast.
Article continues below advertisement
Craig Conover
The Southern Charm cast member is known as a philanthropist who advocates for helping children around the world, most famously by participating in the Polished Man campaign. However, he's been out and about during the pandemic and even had a COVID-19 scare in a recent episode of Southern Charm. Luckily, Craig Conover will basically be quarantined with the rest of the Winter House cast, so maybe they'll all be safer than they would have been otherwise.
Article continues below advertisement
Austen Kroll
Austen Kroll and his on-again-off-again girlfriend, Madison LeCroy, are the toxic will-they-won't-they storyline Southern Charm viewers thrive off of. However, without Madison yet slated to take part in Winter House, plus after Austen called her "a monster" at the Season 7 reunion, it looks like Austen might be flying solo for the time being. Or maybe the Kristin Cavallari rumors will come to fruition and she'll be added to the cast too?
Article continues below advertisement
Missed Winter House when it premiered? You can watch episodes on Bravo now.