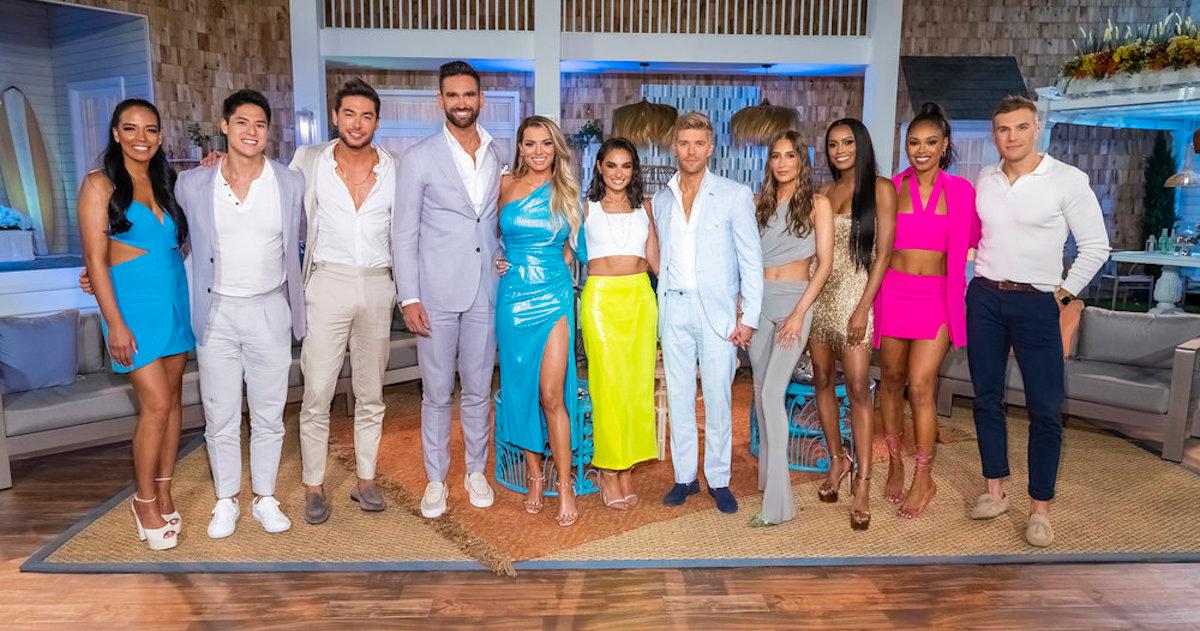 When Was the 'Summer House' Season 6 Reunion Filmed?
After a season filled with wedding drama, relationship woes, and a few notable Southern Charm cameos, the cast of Bravo's Summer House gathered in New York City for a reunion to discuss the juiciest moments from Season 6.
From Lindsay Hubbard's Hot Hubbs Summer, to her current romance with longtime best friend Carl Radke, to the fallout from Ciara Miller's wine glass throw at Danielle Olivera, to Austen Kroll's disruptive weekend in the Hamptons, the stars had plenty to talk about with host Andy Cohen during the two-part special.
Article continues below advertisement
Bravo released a reunion teaser following the Season 6 finale on May 2, which showed that a lot has changed for the castmates since filming wrapped in the fall of 2021.
Though Lindsay and Paige DeSorbo hugged and said that they loved one another at the Summer House prom in the Season 6 finale, the two were not getting along in the reunion trailer. Their potential feud has some viewers wondering when exactly the gathering was filmed.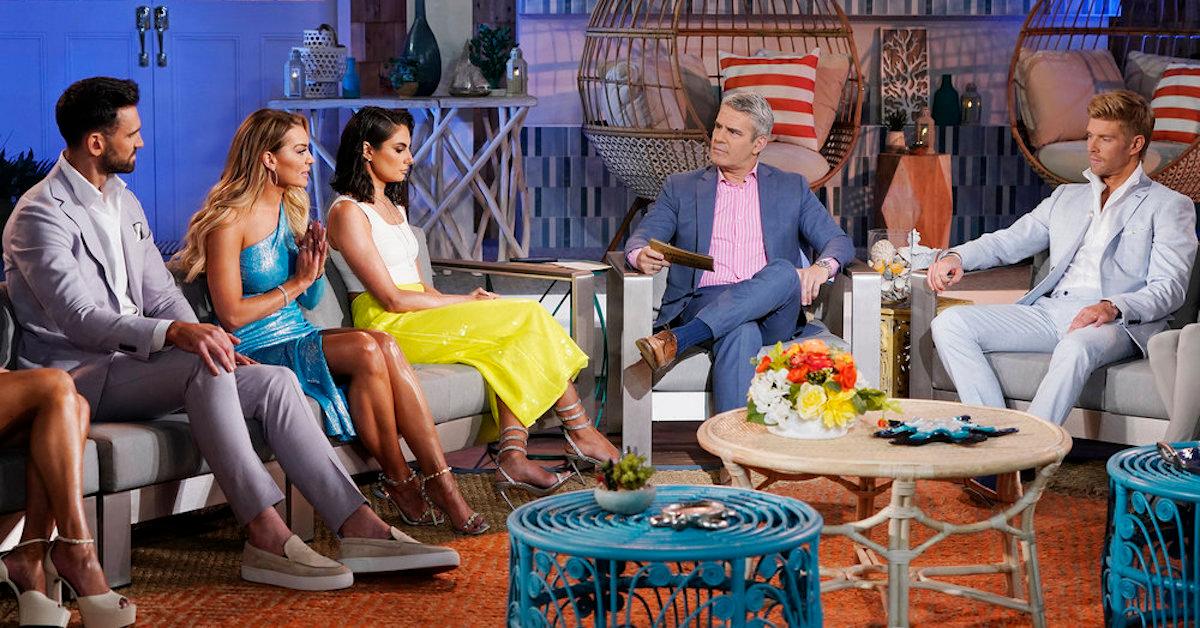 Article continues below advertisement
When did the 'Summer House' Season 6 reunion film?
The Summer House reunion taped many months after filming on the regular season wrapped, which may explain why the dynamics among some of the cast members have changed.
On the Season 6 finale, which aired on May 2, the Summer House stars commemorated the end of the season by hosting a prom party. A few weeks later, the cast members gathered in Hillsborough, N.J. to watch Kyle and Amanda get married at the latter star's childhood home.
Amanda and Kyle's wedding date, which was Sept. 25, 2021, served as the last official day of filming for the regular season.
The 11 official cast members reunited less than seven months later to tape the Season 6 reunion. The two-part special was shot in New York City on April 8, 2022.
Article continues below advertisement
The 'Summer House' Season 6 reunion trailer highlights Ciara's post-show hook-up with Austen, and Lindsay's feud with Paige.
The Summer House Season 6 trailer features expected talking points, like Kyle's dedication to work, and Lindsay and Carl's new romance, but it also includes a few revelations regarding things that happened off-camera.
Alex Wach, who pursued a connection with Ciara, questions why multiple women were interested in Austen in the teaser.
"I don't understand why you're fighting so much for literally the Honda Civic of male attractiveness," Alex says about Austen's love triangle with Ciara Miller and Lindsay.
Article continues below advertisement
Later on in the trailer, Ciara confirms that she gave Austen "an earful off of camera" about the way he treated her during Lindsay's birthday weekend on the show. Lindsay then reveals that Ciara and Austen hooked up after the show.
Lindsay's best friend, Danielle, then puts Ciara in the hot seat regarding their fight at Andrea Denver's Italian dinner party. Danielle asks whether Ciara remembers throwing a wine glass at her.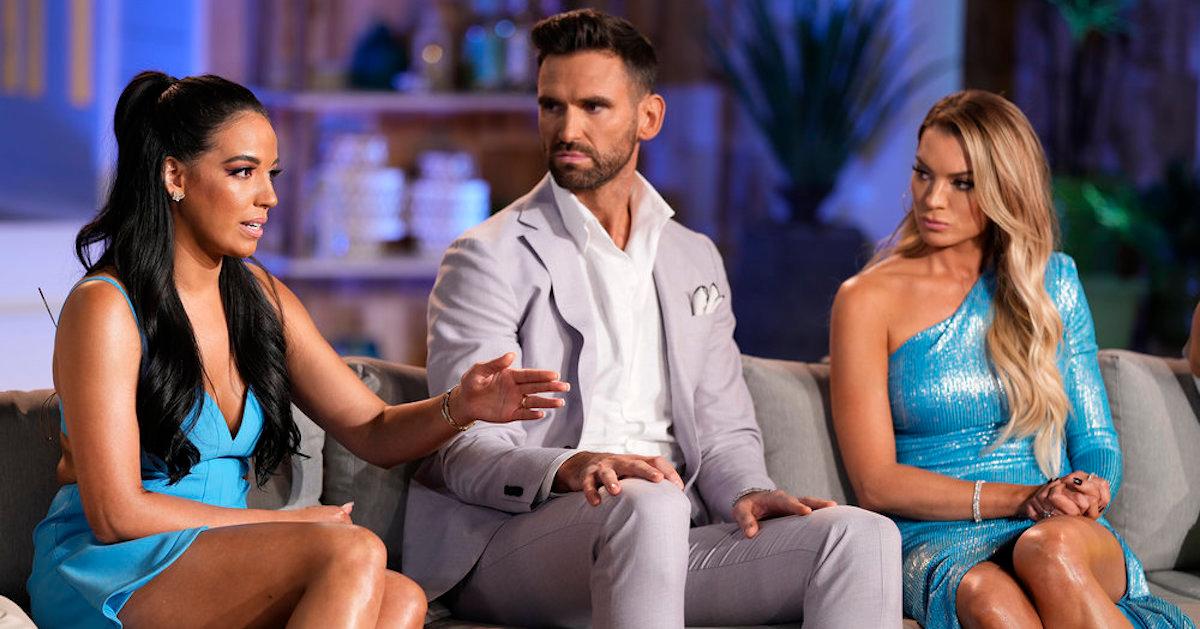 Article continues below advertisement
"No. I should not have done that. I feel like I'm a lot better than that," Ciara responds.
Danielle then questions why Ciara didn't reach out to her once she watched it back.
"We weren't on that level," Ciara says. Danielle notes that she had a bruise on her chest from the wine glass, and that she "developed so much hatred" for Ciara after the event.
In another shocking moment, Paige confirms that she hasn't looked Lindsay in the eye. The trailer doesn't indicate why exactly the two are not on good terms, so viewers will have to tune in to the Summer House Season 6 reunion to find out what happened.
The first part of the Summer House reunion will air on Monday, May 9 at 9 p.m. ET on Bravo. The second and final part will air on May 16 at the same time.