Are Iconic Siblings Donny and Marie Osmond Twins?
Are Donny and Marie Osmond twins? From teen idols to having their own Las Vegas residency, these icons have had a career that spanned generations.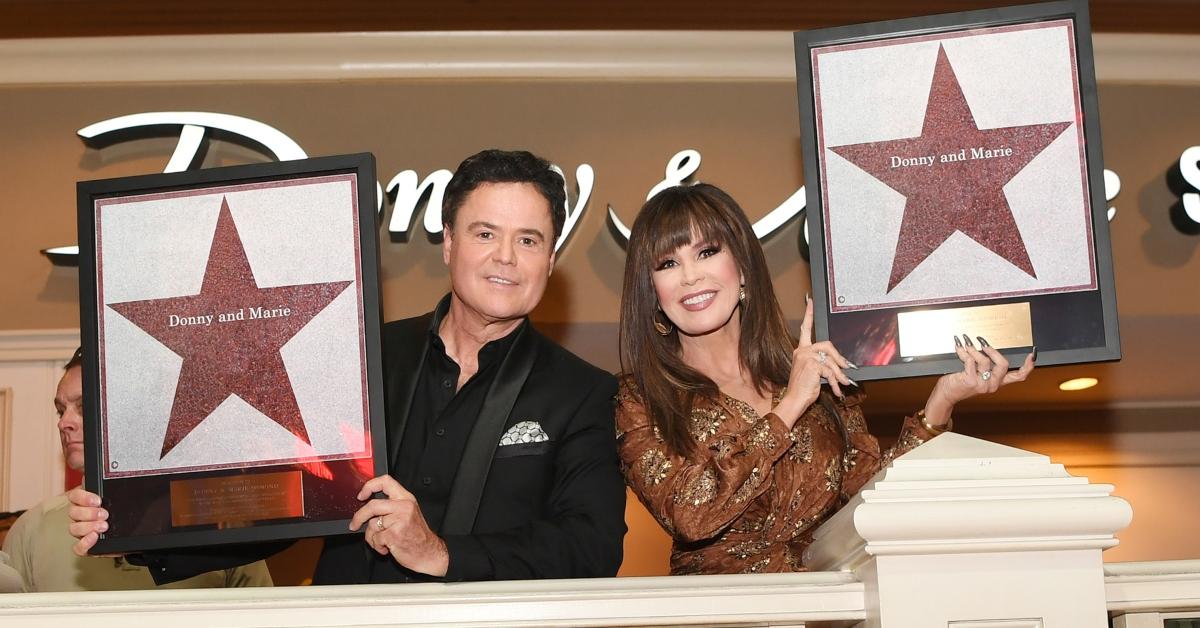 Known as the quintessential "all-American family," the Osmonds cultivated a lasting career in the entertainment industry, with the nine Osmond children solidifying their mark on Hollywood with their musical success that has spanned decades.
While the family music group The Osmonds reached peak success in the mid-1970s, the two breakout stars from the talented family are Donny and Marie Osmond.
Article continues below advertisement
The lookalike siblings were sought after teen idols that then launched their own variety show Donny & Marie in 1976. So, it's no surprise that fans are wondering if the two siblings are actually twins. Keep reading to find out more.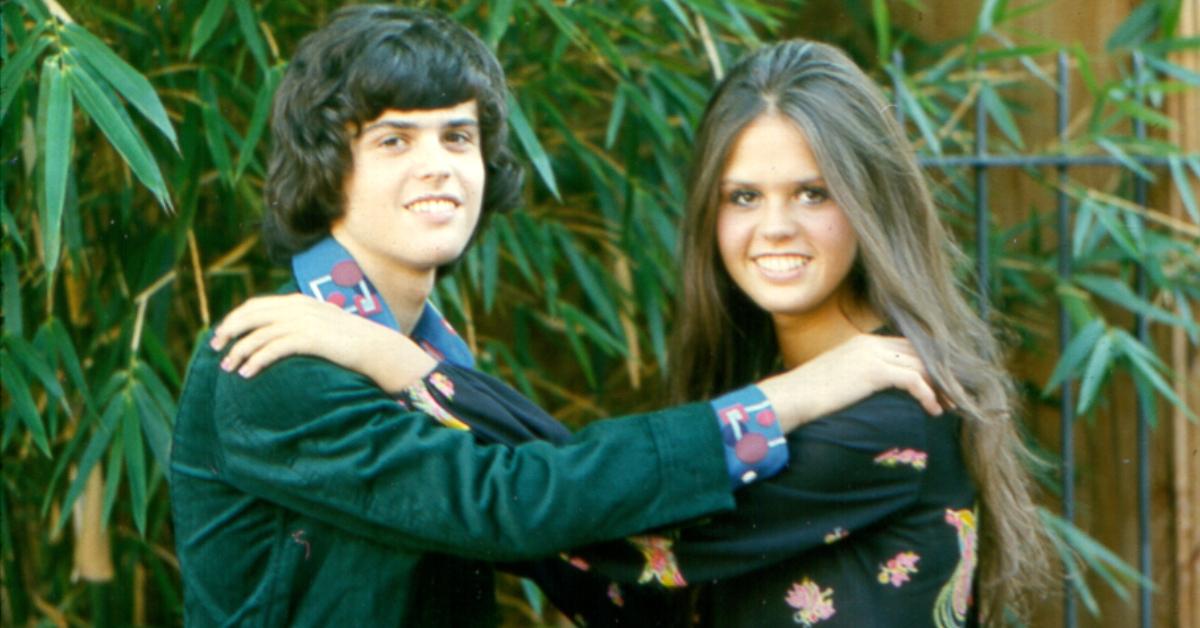 Article continues below advertisement
Are Donny and Marie Osmond twins?
Though Donny and Marie are constantly talked about as a duo, the siblings are not twins. However, they are close in age! Donny is currently 62 years old and his only sister is 61 years old.
Yes, Marie grew up with eight brothers (Donny, Virl Osmond, Tom Osmond, Alan Osmond, Wayne Osmond, Merrill Osmond, Jay Osmond, and Jimmy Osmond).
"My mom said to me, 'You're Marie Osmond: Your M.O. is to keep (the Osmond brothers) all humble,'" she jokingly said (via Closer Weekly).
While the pair performed together for years, the siblings went their separate ways in the '80s to foster their own solo careers. But, Donny and Marie reunited in 2008 for a six-month Las Vegas residency. However, their show was so popular that the artists headlined at the Flamingo Hotel and Casino for 11 years, finally ending their run in 2019.
Article continues below advertisement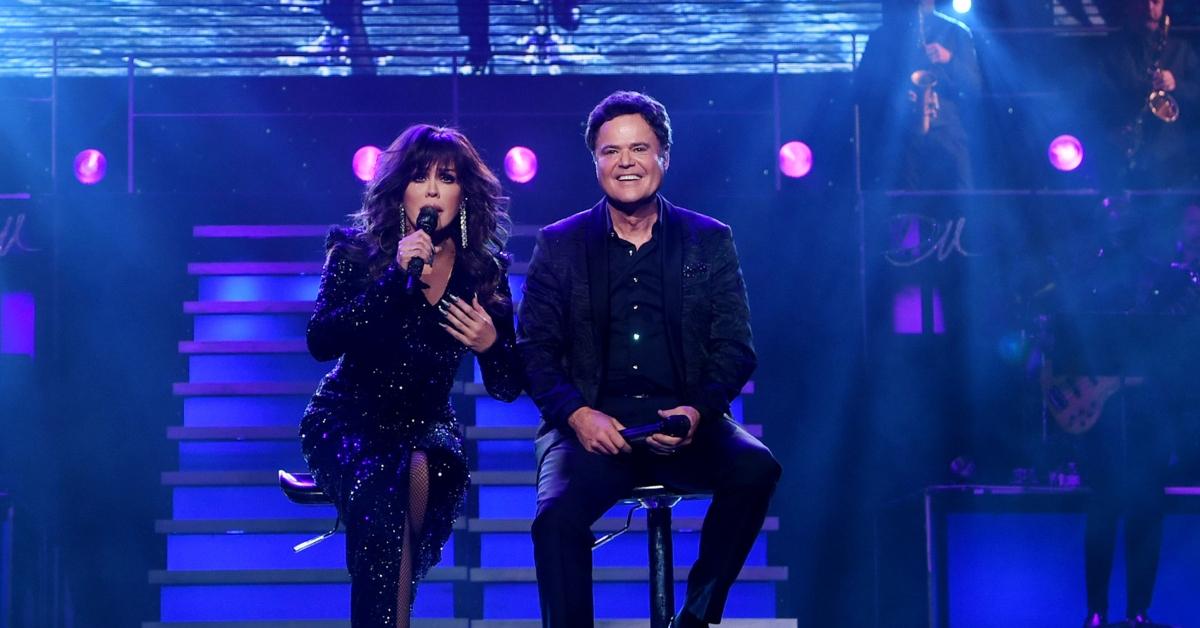 "It's the end of the Donny and Marie show," Donny said on Good Morning America in 2019. "It's not the end of Donny and Marie."
Article continues below advertisement
What are Donny and Marie Osmond doing now?
Following Marie's long-running Las Vegas show, she went on to become a co-host of the daytime pop culture show The Talk. The icon worked alongside fellow co-hosts Sharon Osbourne, Carrie Ann Inaba, Eve, and Sheryl Underwood.
However, Marie announced her departure from the entertainment talk show after just one season.
In her exit statement, the singer sited that she is working on "several projects" and wanting to spend more time with family as her reason for leaving.
"My husband and I just dropped our last two kids off at college, we looked at each other, laughed, and remembered we hadn't been this alone together since 1982!! So, at this stage of my life, I'm looking forward to spending more time with him and visiting all the kids/grandkids," she shared.
Article continues below advertisement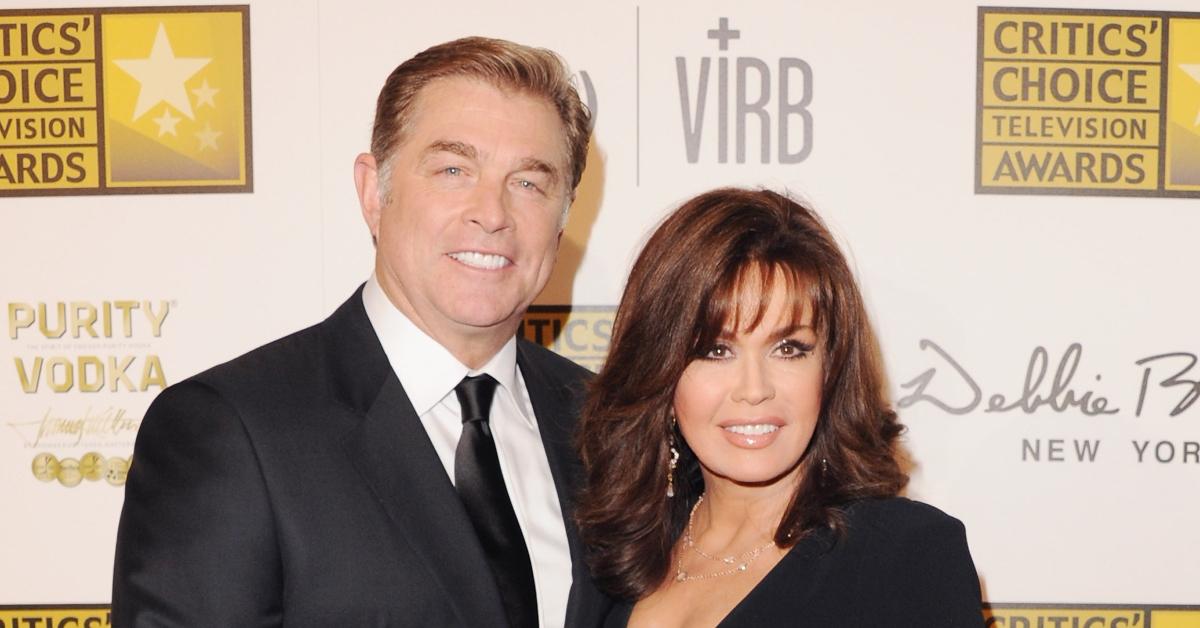 Additionally, Marie recently completed a Lifetime holiday movie, The Christmas Edition, and reportedly has two more film currently in pre-production. So, this is definitely not the last we've see of Marie on the small screen.
Article continues below advertisement
While Marie's acting and broadcast career continues to flourish, Donny is still performing on-stage. Donny went on to join Fox's hit show The Masked Singer in 2019; he came in second in the competition.
In addition to performing, Donny and his wife Debbie have launched their own home decor line.
"We've decided to focus solely on the Donny Osmond Home products that we absolutely love — those that best reflect our style and our love for home and family. It's a relaxed, casual, and uncluttered style," the singer posted on Instagram on Oct. 21. "This is such a fun side project/hobby that Debbie and I enjoy doing. We're excited we finally get to share it with you!"
Article continues below advertisement
Donny also revealed that he is working on a new album that will drop (hopefully) soon. "I'm more than excited about the upcoming release of my 63rd album. It's almost ready," he wrote on social media. "Trust me, the wait will be worth it!"