Are Frog and Toad Gay? The Queer-Coded Amphibian Besties Head to Apple TV Plus
Are Frog and Toad gay? Created by Arnold Lobel in the 1970s, the beloved children's book characters are certainly queer-coded. Let's dissect their relationship.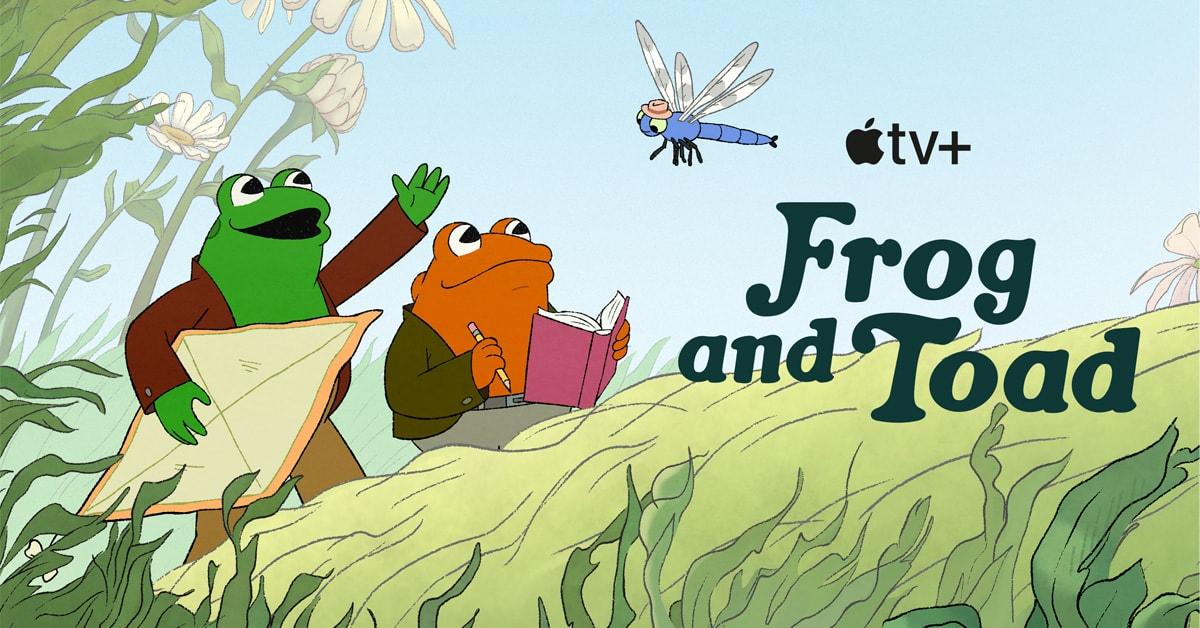 Based on the whimsical, picturesque 1970s children's books by author and illustrator Arnold Lobel, Apple TV Plus's animated series Frog and Toad invites viewers to join the anthropomorphic amphibians on eye-opening adventures.
Article continues below advertisement
From Emmy-winning showrunner Rob Hoegee (Stillwater, Niko and the Sword of Light), Frog and Toad's synopsis reads as follows:
"Frog (Nat Faxon) and Toad (Kevin Michael Richardson) are not at all alike. Frog likes new adventures. Toad likes the comforts of home. Yet despite their differences, Frog and Toad are always there for each other — as best friends should be."
The beloved Caldecott- and Newbery Award-winning books have inspired wholesome memes and fan art over the years, many of which celebrate the ectothermic besties as radical LGBTQ+ icons. Much like the relationship between Sesame Street's Bert and Ernie, Frog and Toad's intimate "friendship" has been analyzed time and again by hopeful shippers. So, are Frog and Toad in a gay relationship, or are they just inseparable pals?
Article continues below advertisement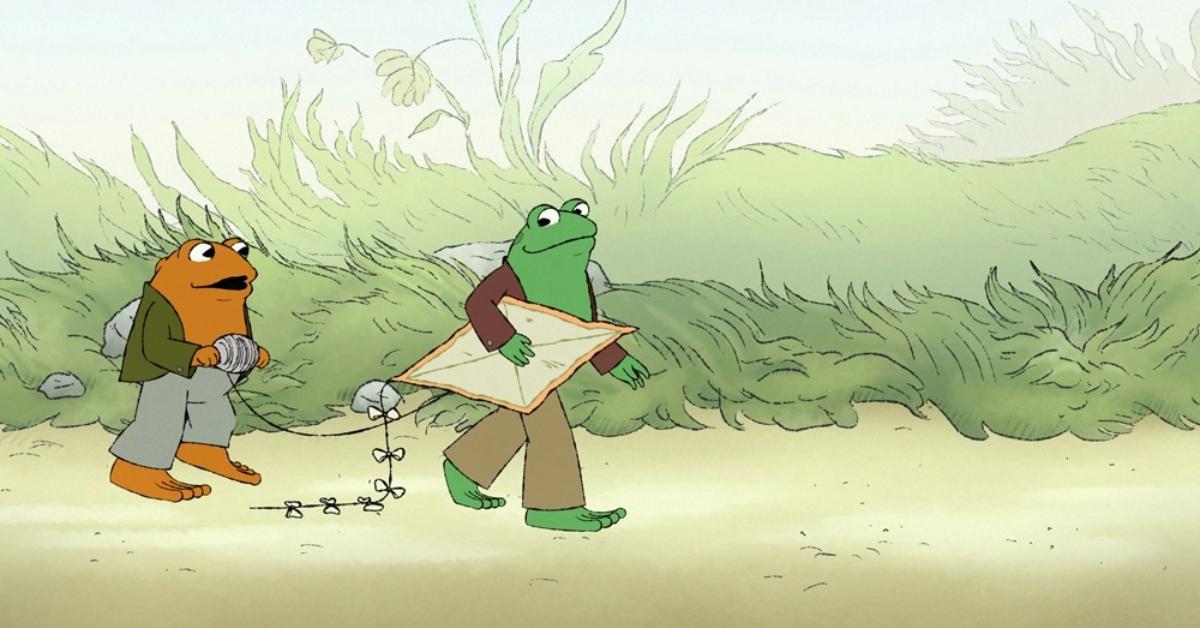 Are Frog and Toad gay? All signs point to ... maybe.
Published in 1970, Arnold Lobel's first work in the four-book series is titled Frog and Toad Are Friends. Published in 1972, the second book is titled Frog and Toad Together. That's certainly suggestive of something outside the parameters of a platonic relationship.
Though a romance between Frog and Toad is not explicitly showcased in the book series, aspects of the late creator's own life suggest his characters represent a form of joyous queer escapism.
Article continues below advertisement
According to a 2016 New Yorker article titled "Frog and Toad: An Amphibious Celebration of Same-Sex Love," Arnold Lobel married Anita Kempler in 1955. He met her while studying art and theater at Pratt Institute. Together, the couple had one daughter, Adrianne Lobel, who grew up to become a Manhattan-based painter and set designer.
The New Yorker's Colin Stokes asked Adrianne about why she thinks the Frog and Toad books continue to resonate with people.
"It was the only thing he wrote that involved a relationship," she explained. "I've watched children grow up, and that whole drama that's kind of the precursor to the hell of romance later in life—who is best friends with whom and who likes who when, and this person doesn't like me now—it's very painful, and I think that children really like to hear that this is not abnormal, that Frog and Toad go through these dramas every day."
Article continues below advertisement
The realistic melodrama of their relationship is just a portion of why Adrianne believes her father's characters are so cherished to this day.
They're "of the same sex, and they love each other," she continued. "It was quite ahead of its time in that respect."
In 1974, Arnold Lobel came out as gay.
"I think Frog and Toad really was the beginning of him coming out," Adrianne stated.
Article continues below advertisement
Arnold neither publicly clarified Frog and Toad's sexualities, nor did he admit that they're an extension of himself. He did, however, open up about turning his personal pain into art during a 1977 interview with children's literature journal The Lion and the Unicorn.
"You know, if an adult has an unhappy love affair, he writes about it. He exorcises it out of himself, perhaps, by writing a novel about it. Well, if I have an unhappy love affair, I have to somehow use all that pain and suffering but turn it into a work for children."
Article continues below advertisement
One can argue that Frog and Toad are nothing more than best friends (and many have). It's all too common that close male friendships are immediately deemed homoerotic spectacles — just look at the public's response to Harry Styles and Louis Tomlinson's closeness during their One Direction days. Or watch Lukas Dhont's devastating 2022 film Close.
That being said, the blatant queer subtext in the Frog and Toad books is hard to ignore, and perhaps we shouldn't ignore it. Whether they're raking leaves in each other's yards or sitting side by side on a rock, simply enjoying the silence and the company, Frog and Toad's hearts clearly beat for one another. And ours continue to beat for them.
Article continues below advertisement
Tragically, Arnold Lobel died of a heart attack in 1987. "He was only 54. Think of all the stories we missed," Adrianne said. Though the world certainly missed out on heartwarming and imaginative animal tales, Frog and Toad's beautiful (and totally gay) legacy lives on.
Frog and Toad premieres on Friday, April 28, 2023, on Apple TV Plus.