Dylan Mulvaney's Deals With Nike and Budweiser Could Do Wonders for Her Net Worth
What is Dylan Mulvaney's net worth? The transgender influencer was recently featured in sponsored posts, and she could just be raking it in.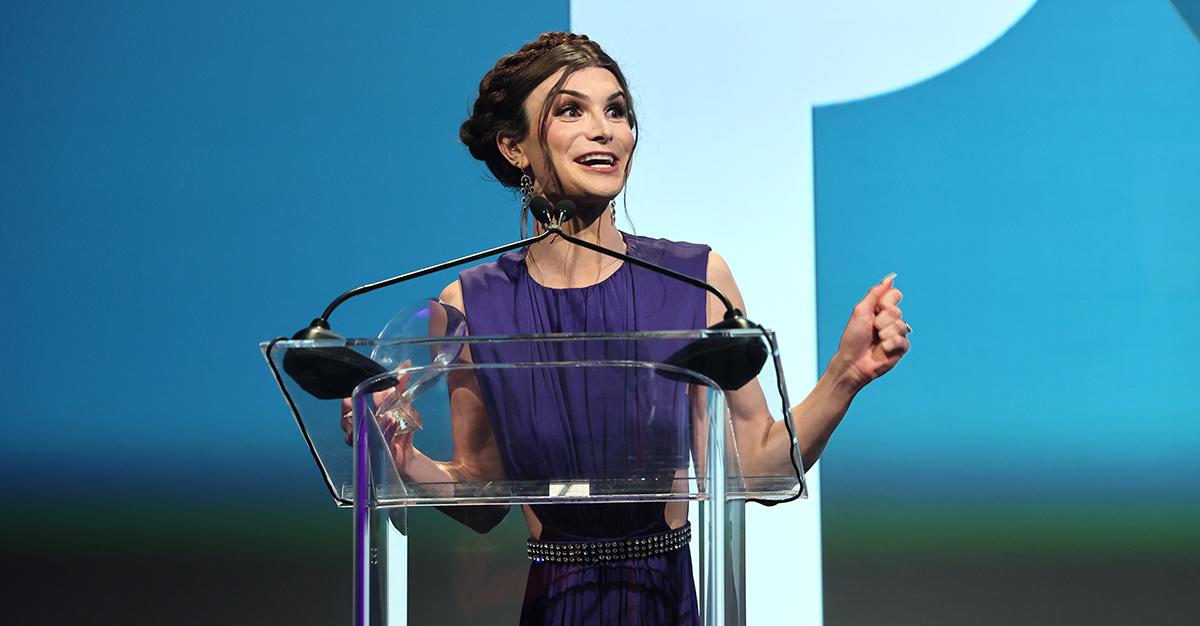 Throughout 2023, Track Trans Legislation reports that 45 out of 50 states in America have proposed anti-transgender bills in the first four months of the year. In 12 of those states, those bills have been signed into law, with several other bills still pending in other states. This may mark one of the toughest eras in the fight for trans rights, so it's more important than ever that trans people continue to fight for their platform so that they can make their voices heard. Dylan Mulvaney fights that fight by being herself.
Article continues below advertisement
The 26-year-old influencer achieved fame on TikTok as she posted daily videos tracking her gender transition since early last year. She is also known for her roles on Broadway, her stand-up, and for being an active trans rights advocate.
Since 2022, she's since been propelled to a much larger platform, having met with President Joe Biden in the White House for an informational video on her journey and trans rights.
She's an admirable trans icon, and Dylan Mulvaney has the net worth to prove it.
Dylan Mulvaney
Influencer, Actress, Spokeswoman
Dylan Mulvaney is a TikTok influencer and trans rights activist. She has had several roles on Broadway and works as a commercial spokeswoman.
Birthdate: Dec. 29, 1996
Birthplace:
Pronouns: she/her/hers, they/their/them
Education: BFA at University of Cincinnati
Article continues below advertisement
What is Dylan Mulvaney's net worth?
According to several sources, Dylan's current net worth as of 2023 stands at $1.5 million. It's understandable, given that she has over 10.8 million followers on TikTok as of this writing and has appeared in several sponsored posts.
Her career initially began on Broadway pre-transition, when she had early acting roles in musicals like Legally Blonde. A profile on Observer revealed that Dylan only began posting in 2020 during the COVID-19 lockdown. It was around this time that she came out.
At the time, she was living with a "very conservative family" in San Diego, but she has since amassed a massive following of followers and fans who have been keeping track of her journey.
While she still faces hate and transphobic remarks throughout her public appearances, Dylan still fights the good fight as she uses her platform to raise awareness for trans rights in the United States.
Article continues below advertisement
Dylan's deals with Nike and Budweiser may up her net worth even more.
As her star continues to rise, Dylan is set to make even bigger moves in her career. Between March and April 2023, she appeared in sponsored ads for two major global brands: Bud Light and Nike.
Daily Mail reports that these deals could be incredibly lucrative. Reportedly, she'd already been making $50,000 to $80,000 per sponsored post. But with brands as big as Bud Light and Nike, she could be looking at nearly $150,000 per sponsored post instead.
Though she continues to face transphobia with her sponsorship deals, it's safe to say that the net worth for this trans icon could look very different by the end of the year.