Dylan Mulvaney Calls Out Bud Light for Not Having Her Back Amid Conservative Backlash
Months after the explosive backlash from her Bud Light sponsorship, Dylan Mulvaney finally speaks her truth in a response video aimed at Bud Light.
Months after the explosive backlash from her Bud Light sponsorship, Dylan Mulvaney finally speaks her truth on the Bud Light incident.
After a social media post promoting Bud Light drew intense vitriol from conservatives and spawned a boycott of the brand, Dylan finally addressed the controversy directly for the first time.
Article continues below advertisement
She detailed the intensity of the bullying and exposed Bud Light, which is overseen by parent company Anheuser-Busch, for failing to contact her amid the brewing hostility.
Keep reading for all of the details about Dylan Mulvaney's response video.
Why were people so mad at Dylan Mulvaney?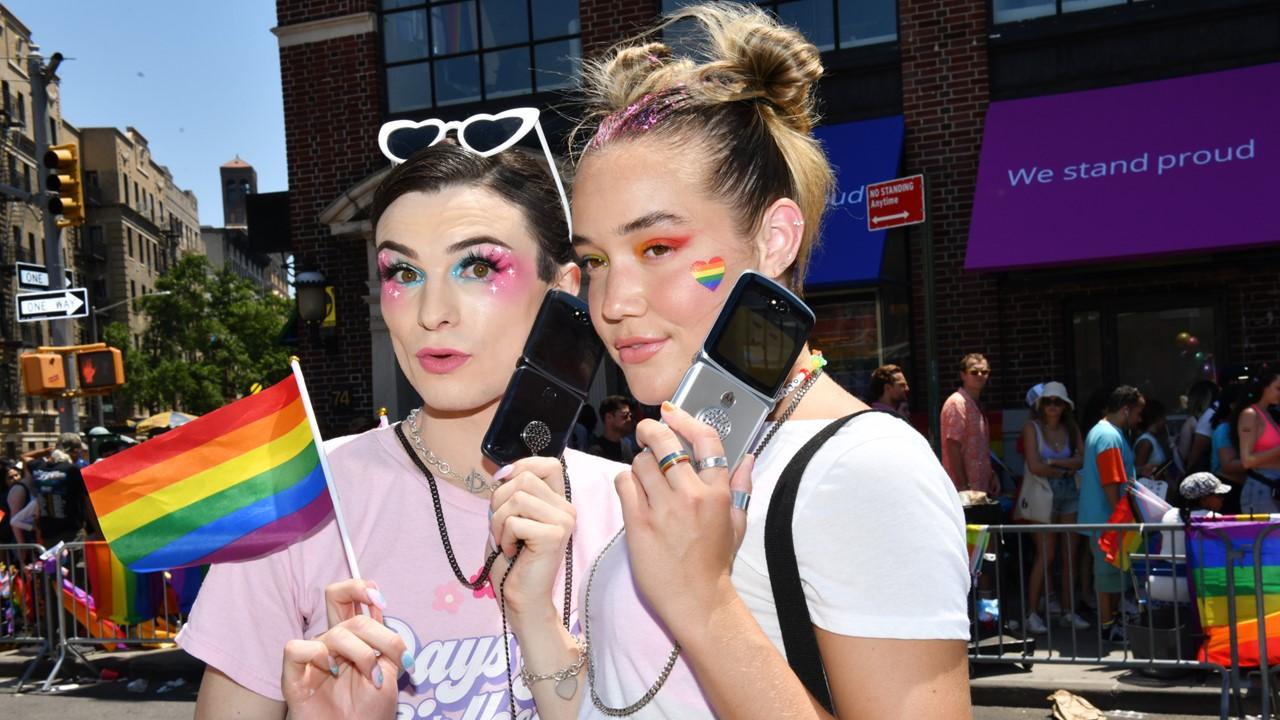 In April, Dylan posted a sponsored video to 1.8 million followers on her Instagram account. The video was about a $15,000 giveaway that Bud Light was sponsoring while March Madness was going on.
Article continues below advertisement
The company sent her a celebratory beer can with her face on it in honor of the 365-day milestone of her sharing her transition journey on social media.
The backlash the video prompted was intense, to say the least.
Article continues below advertisement
Conservatives called for boycotts and transphobes came out of the woodwork, including prominent voices like Kid Rock, who posted a video of himself shooting a stack of Bud Light cases.
Article continues below advertisement
The company's sales plummeted, the executives who greenlit Dylan's sponsorship were put on leave, and Dylan was on the receiving end of trans hate for months on end.
What did Dylan say about Bud Light in her response video?
The backlash led Dylan to avoid the topic of Bud Light for months until June 29, 2023.
"What transpired from that video was more bullying and transphobia than I could have ever imagined," Dylan said in the response video posted to social media. "I've been followed, and I have felt a loneliness that I wouldn't wish on anyone."
Article continues below advertisement
She explained that Bud Light failed to contact her while she was experiencing death threats and intense fear to leave her own home. They failed to stand by her and stand by their decisions.
"I was waiting for the brand to reach out to me, but they never did," she continued. "For a company to hire a trans person and then not publicly stand by them is worse, in my opinion, than not hiring a trans person at all."
Dylan emphasized that the transgender community needs support and advocacy. One organization she supports is the Transgender Law Center.
Article continues below advertisement
What did Bud Light say in response?
In an email to The New York Times, a company representative said: "As we've said, we remain committed to the programs and partnerships we have forged over decades with organizations across a number of communities, including those in the LGBTQ+ community."
They continued, "The privacy and safety of our employees and our partners is always our top priority."
But as Dylan said in her video, "Supporting trans people shouldn't be political."
All in all, Bud Light made it worse when they didn't stand by Dylan.
Anheuser-Busch CEO also spoke about the Dylan Mulvaney controversy.
On June 28, 2023, the day before Dylan shared her response video, Anheuser-Busch CEO Brendan Whitworth appeared on CBS Mornings to talk about the controversy.
"It's been a challenging few weeks and I think the conversation surrounding Bud Light has moved away from beer and the conversation has become divisive and Bud Light really doesn't belong there," he said, adding, "Bud Light should be all about bringing people together."
Article continues below advertisement
He also noted that he was fully accountable for what happened. "One thing that I'd love to make extremely clear," he continued, "is that impact is my responsibility, and as the CEO, everything we do here, I'm accountable for."
Article continues below advertisement
He also shared that financial assistance had been sent to wholesalers who were struggling amid boycotts from angry customers. Up next, the company would be "announcing investment for our front-line employees and their employment," claiming, "I think it's the impact, honestly on the employees that weighs most on me."
When questioned about whether it was a mistake to send the Bud Light can to Dylan, Whitworth expressed the company's unwavering support of the LGBTQ+ community.
"Bud Light has supported LGBTQ since 1998, so that's 25 years," he said.
He continued: "As we've said from the beginning, we'll continue to support the communities and organizations that we've supported for decades. But as we move forward, we want to focus on what we do best, which is brewing great beer for everyone, listening to our consumers, being humble in listening to them, making sure we do right by our employees, take care and support our partners and ultimately, make an impact in the communities that we serve."
If you or someone you know is a member of the transgender community and in need of support, call the Trevor Project's 24/7/365 Lifeline at 866-4-U-TREVOR. You can also use TrevorChat, their online instant messaging option, or TrevorText, a text-based support option. If you are looking for peer support, you can visit TrevorSpace from anywhere in the world.