After Recent Social Media Backlash, Where Does Dylan Mulvaney Live Now?
TikTok star Dylan Mulvaney left for Peru following backlash from a viral ad campaign. Now that she's back, where does she live?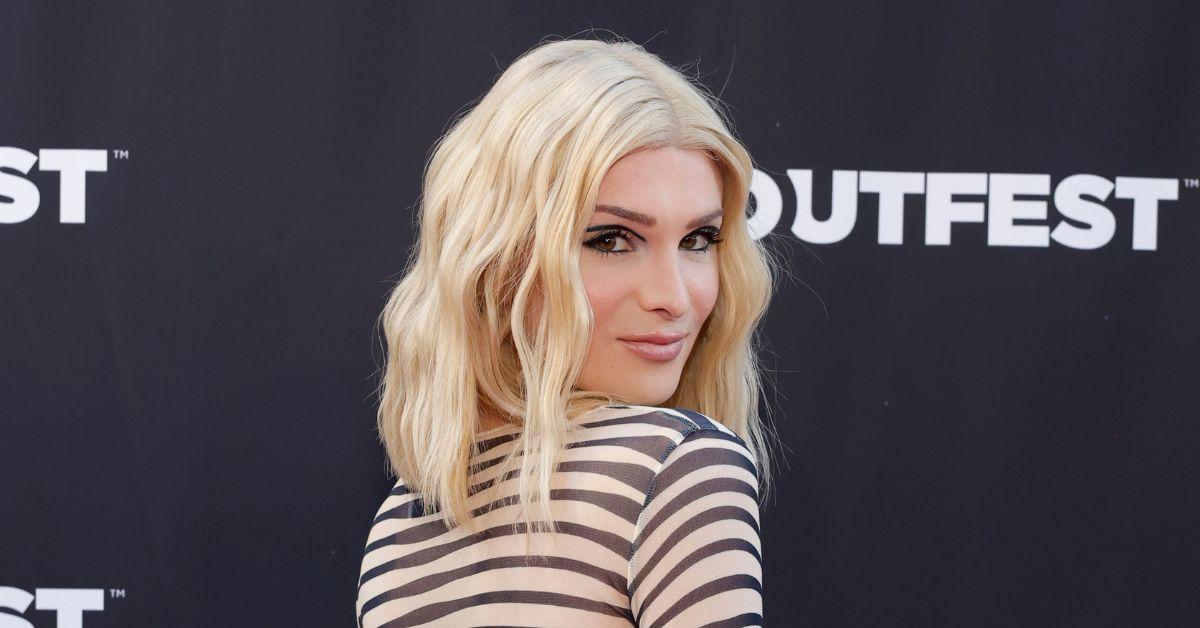 Comedian Dylan Mulvaney has made a name for herself as a trans woman on TikTok. However, based on what appears to be an ad campaign gone wrong, Dylan's current living situation changed — and it's been highly publicized. Dylan feels safe in this new place, but it's in a country that may be a bit surprising to some.
Article continues below advertisement
In case you missed it, Dylan received backlash for promoting Bud Light on social media back on April 1, 2023 in honor of March Madness, and Bud Light itself suffered a drop in sales, along with a conservative-led boycott. The scandal has also led to the departure of two marketing executives, as well as criticism from the LGBTQ+ community.
Dylan claimed on a June 29 TikTok video that she "doesn't feel safe" in the United States. With that in mind, here's what we know about her current living situation.
Article continues below advertisement
Dylan Mulvany leaves America for Peru for one simple reason.
It's been a wild ride, from Dylan being referred to as "advertisers' new favorite spokeswoman" by the New York Post on April 6, to her no longer feeling safe in the United States. This was enough to make Dylan want to leave the U.S. for Peru, and she spoke up about the matter while already in Machu Picchu.
"I came here to feel something… and I definitely have," Dylan said during a TikTok video posted on July 10. "I've done shaman ceremonies that were like ten years worth of therapy."
Article continues below advertisement
Dylan went on to talk about just how safe she was feeling in Peru, and that while she believed it was "a little sad" that she felt she needed to leave the U.S., she knows it will "get better eventually."
Article continues below advertisement
As for whether or not Dylan has decided to move to Peru permanently, it does not seem likely, as the influencer has since flown back to California to attend the LGBTQ+ 2023 Outfest LA Film Festival that kicked off at the Orpheum Theatre on July 13. The final night of the festival will be on July 23 at the Montalban Theatre. She also took photographs with fellow TikTok star Chris Olsen.
Will Dylan Mulvany continue to live in America following her return to California?
Dylan has not mentioned just how long she will be back in the U.S. following her solo trip to Peru.
Meanwhile, one of Dylan's latest changes since her Calif. arrival was ditching her signature bleach blond wig, and crediting L.A.-based hairstylist Angelina Panelli for dying her hair on July 14.
Article continues below advertisement
Dylan hasn't brought up the backlash from the Bud Light ad campaign since her video she posted in June. She hasn't officially discussed any more traveling outside the U.S. anytime soon, but Dylan admitted to being content in Peru.
However, based on what Dylan also said in her TikTok video from Peru, she may be here to stay as long as someone gave her Trader Joe's rolled chili and lime chips.
To keep tabs on Dylan and her upcoming solo trips outside the country, you can follow her Instagram handle @dylanmulvaney or her TikTok @dylanmulvaney.