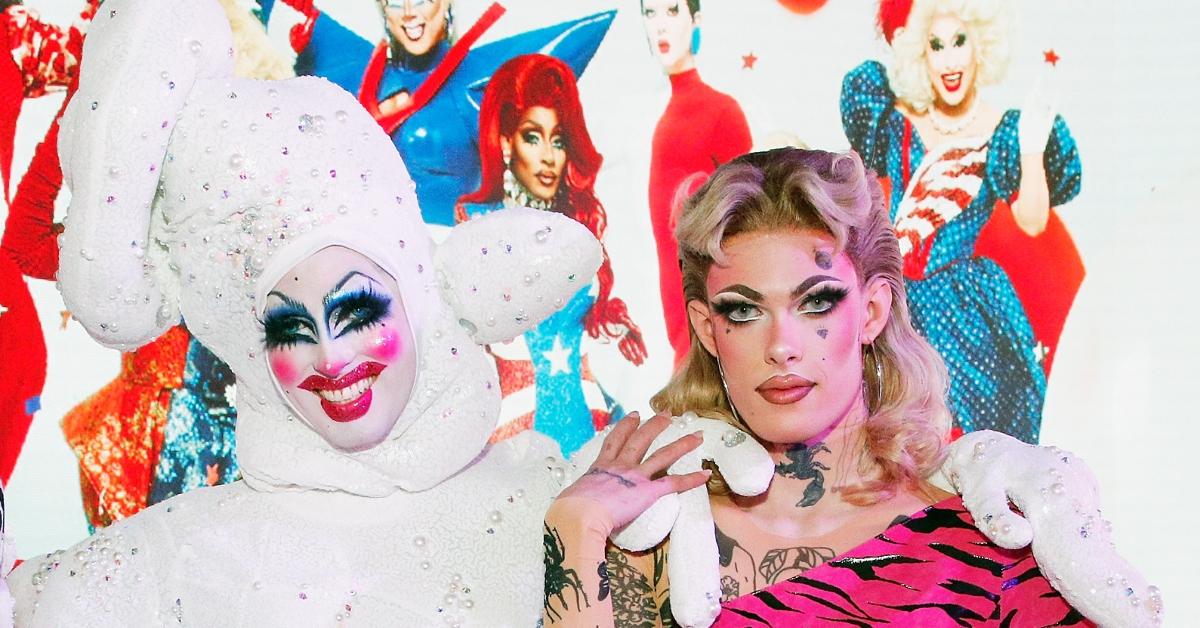 Is This 'Rupaul's Drag Race' Romance Real or a Ruse?
The connection between Gigi Goode and Crystal Methyd on RuPaul's Drag Race Season 12 is pretty obvious, especially as the season has neared an end. But on social media and at the reunion, the pair have kissed on screen and seemed to insinuate after that their connection runs deeper than friendship. So, what's the deal — are Gigi Goode and Crystal Methyd dating, or is this kai kai a lie lie?
Article continues below advertisement
If Gigi Goode and Crystal Methyd are dating, it's long-distance.
Well, first things first: given the world we currently live in, the pair aren't seeing each other in person, either romantically or platonically. Both are sheltering in place in their hometowns — Gigi in Los Angeles, Calif. and Crystal in Springfield, Mo. But they do talk a lot and have called each other soulmates. And fans have definitely read a lot into their interactions. Though neither will say one way or another if the feelings run deeper than friendship or sisterhood, as Crystal told Ru, "there's always a little bit of fact in the fiction."
Article continues below advertisement
But as for whether they're officially dating that seems to be an unspoken no, though they're open to exploring the possibility when the logistics are more conducive. "We're in quarantine so we haven't been able to spend that much time together," Crystal tells ET, adding, "once we get back in the same room maybe we'll see how a relationship goes."
"Diva, I wish we were quarantined together, but we are not," Gigi added. "We talk as much as we can. And I mean, Crystal is one of the most special people I've ever met. She's incredible."
Article continues below advertisement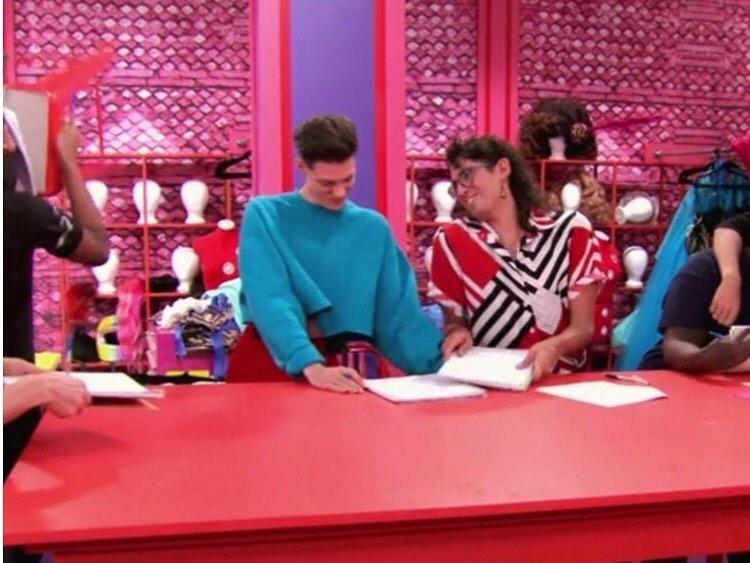 While it seems more likely than not that Gigi and Crystal are just very good friends, there have been relationships between RPDR contestants in the past...
Article continues below advertisement
Who on 'RPDR' dated off-screen?
Most recently, in Season 11, Vanessa Vanjie Mateo and Brooke Lynn Hytes kindled a romance on screen that carried on after they wrapped, though they had ended things by the time the reunion aired. Unfortunately, too much time apart made things too difficult. "We dated for about four months after the show, and we tried to make it work, but our schedules were just very different," Brooke told Ru. "[Vanjie] was traveling all the time, I wasn't traveling at all, so we never really saw each other, and it was scary for me."
Article continues below advertisement
And while they didn't meet on the show, Sharon Needles and Alaska, who appeared in Season 4 and Season 5, respectively, met before they appeared on the show and dated for four years, ending their romance in 2013. And Manila Luzon of Season 3 dated Season 2's Sahara Davenport until her death in 2012 due to heart failure.
While it seems romance will have to wait for Gigi and Crystal, it's clear they have a bond for life, no matter what. As Crystal put it to ET, "I'm friends with all the girls, but for some reason, [Gigi] and I were able to connect really well. We're fans of, like, what each other do and we both teach each other stuff... It's so weird."