It's Not Clickbait! Haley Pham and Ryan Trahan Are Engaged
Are Haley Pham and Ryan Trahan engaged? The YouTuber posted a video about getting engaged. Details on if it's true or if the video was clickbait.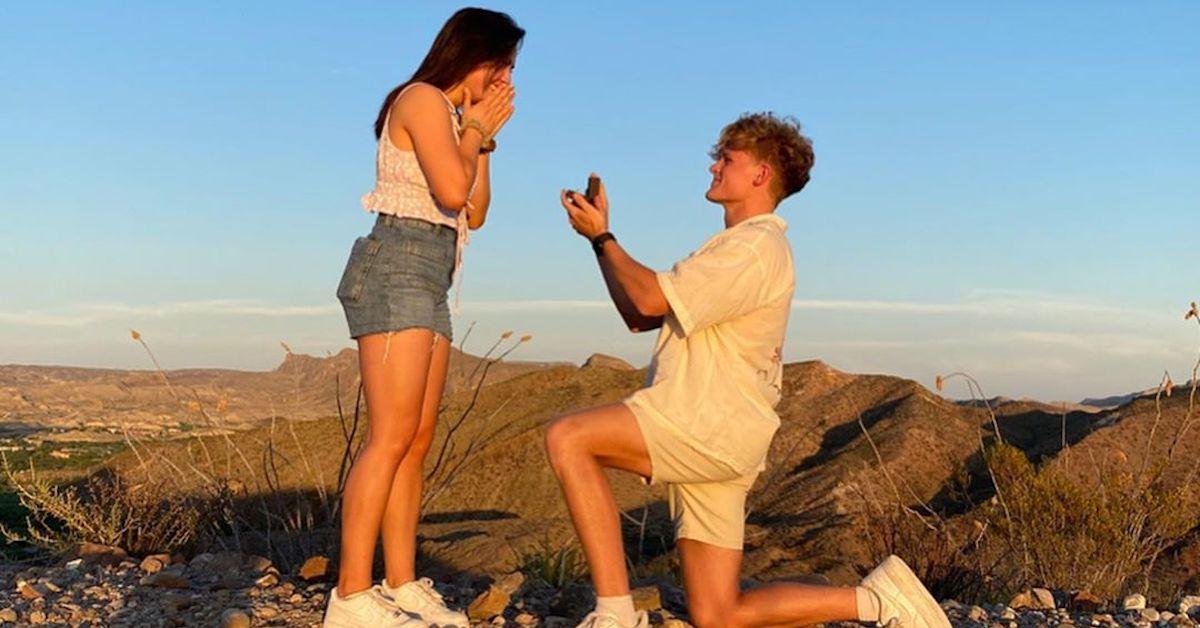 Let's face it — considering how many YouTubers depend on clickbait video titles in order to draw viewers in, it's normal to be skeptical when a vlogging couple announces their engagement.
Haley Pham has amassed a subscriber list of more than 2.3 million, and the 19-year-old started her internet career with dancing videos that she posted under the handle Sodapop738. She affectionately refers to her followers as "Girly Pops."
Article continues below advertisement
She's been candid about her devout Christian faith, and how she found a kindred spirit with 21-year-old boyfriend Ryan Trahan. The two have been dating since 2018, and they got fans buzzing when they posted about getting engaged in May of 2020.
Are Haley Pham and Ryan engaged? Haley discussed her recent engagement in a YouTube video, and she showed off her stunning ring. But, is it all clickbait or is their engagement the real deal?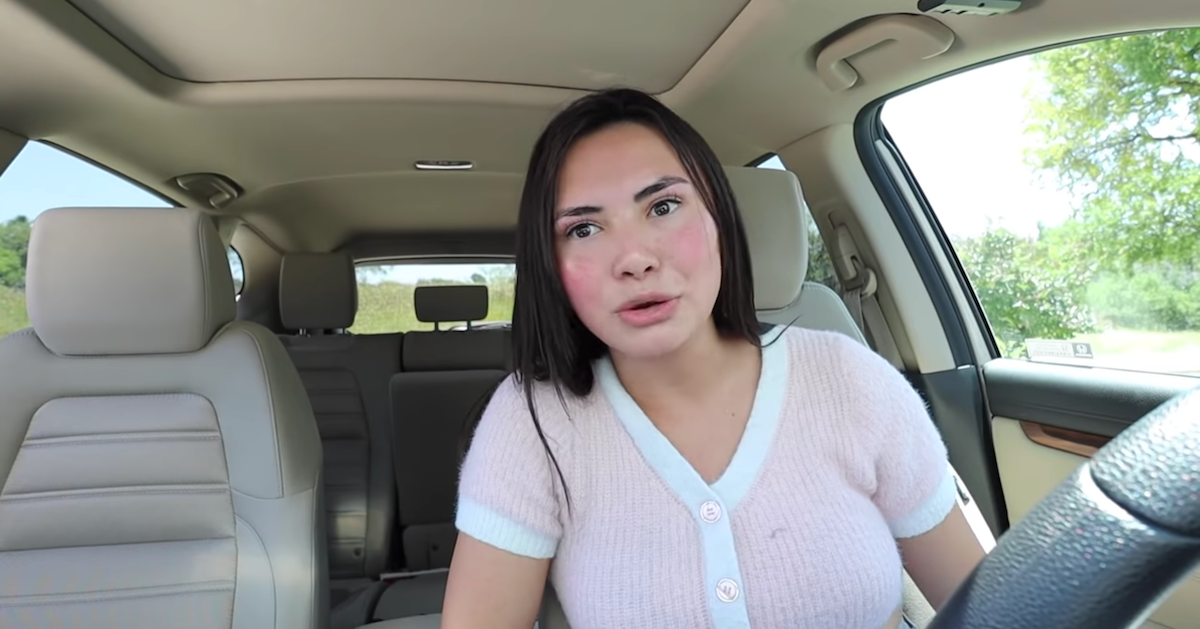 Article continues below advertisement
Are Haley Pham and Ryan Trahan engaged?
The Texas resident first posted about her engagement on her Instagram page on May 18. Without divulging details other than what her ring looked like, fans were eager to learn more about what went down, and if the engagement was real.
Haley confirmed that she and Ryan were really engaged in a YouTube video called "Why I got engaged at 19" that she posted on her channel on May 19.
In the video, Haley addressed those who questioned her decision to get engaged at such a young age.
"I'm honestly — it's so sad to say — but I'm immune to that type of judgment because my entire life has been so unconventional," she said. "As you guys know, I didn't go to college, and I started working full-time when I was 17 years old. I've fully taken care of my mom and my family, and being put in a position of a lot of responsibility and having to grow up pretty fast."
Article continues below advertisement
Though she is young, Haley said that she and Ryan had already taken several adult steps in their relationship. This meant that the couple felt well prepared to get engaged.
"By 18, we had bought a house together, and that's obviously super unconventional, so nothing about my life has been normal..." she continued. "I've heard it all before, so this is nothing new."
Article continues below advertisement
Haley went on to say that she and Ryan had been "intentional" with their relationship, and that they had discussed getting married on their first date.
"We see marriage as such a serious thing, and we literally don't even see divorce as an option. We really see marriage as a choice, and a choice that you commit to," she said in the video. "It's not just something that we're doing because we're in love or in lust, it's a decision that we're going to make for the rest of our lives together."
Haley said that her relationship with Ryan shifted and became much more serious after the two began living together in the fall of 2019. She said that there was no longer any doubt that they could get married and make their relationship work, which was when they decided to discuss getting engaged.
Article continues below advertisement
Though she will discuss the details of the proposal more in future videos, Haley confirmed that she was surprised by it. She also said that Ryan had gotten permission from both of Haley's parents for her hand in marriage.
Toward the end of her video, the vlogger then answered fan questions about her future. When one fan asked about Haley's pact of celibacy, she explained that wasn't the reason she and Ryan got engaged so young.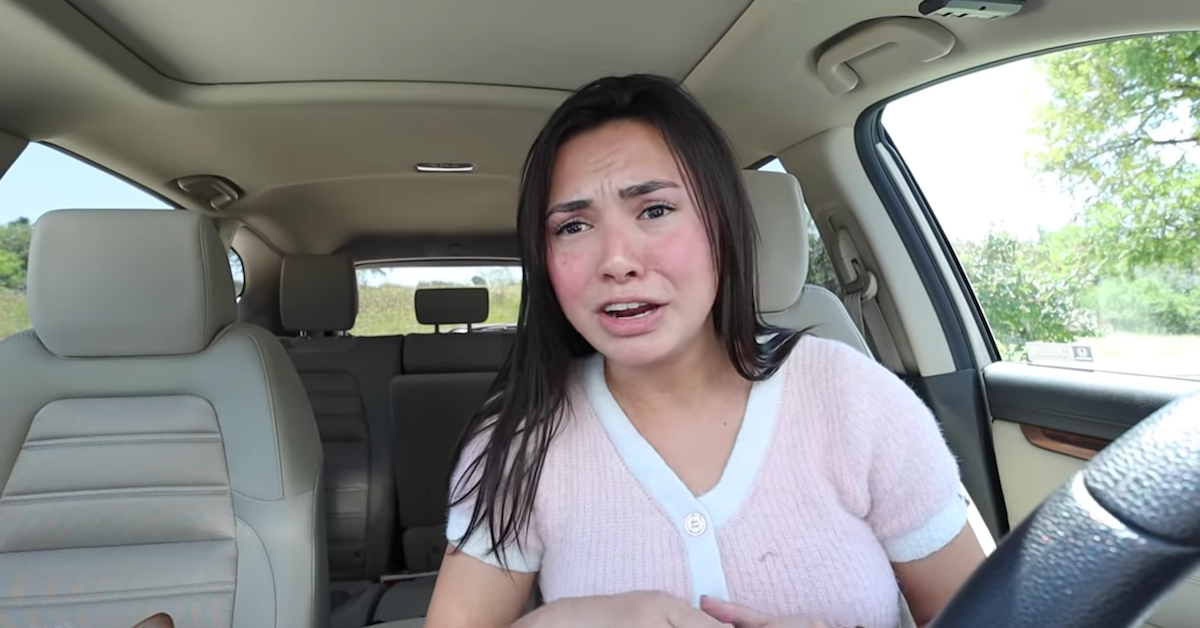 Article continues below advertisement
"We are waiting until marriage, because that's a promise that I made to myself and to God when I was super, super young. That's just a value that I hold, and it's not something that I say that people should do. It's just valuable to me," she said. "We're definitely not doing it for the sex."
Who is Ryan Trahan?
Before he started dating Haley, Ryan had begun his YouTube channel, which focuses on comedy videos. He ran for Texas A&M, but he later dropped out and he began pursuing his YouTube career full-time. He now has an estimated net worth of $3.2 million, per Statsmash.
Article continues below advertisement
In addition to having a YouTube channel under his own name, which has nearly 2.6 million subscribers, Ryan and Haley have a joint channel together called The Traphamily. This channel has nearly 460,000 subscribers.
Haley and Ryan reside in Texas together.
You can watch Haley's engagement reveal below!