If Your Discord Text Is Red You More Than Likely Have Connection Issues
If you're a longtime Discord user, then you've probably asked yourself at least once, "why is my text red?" It's indicative of a bigger problem.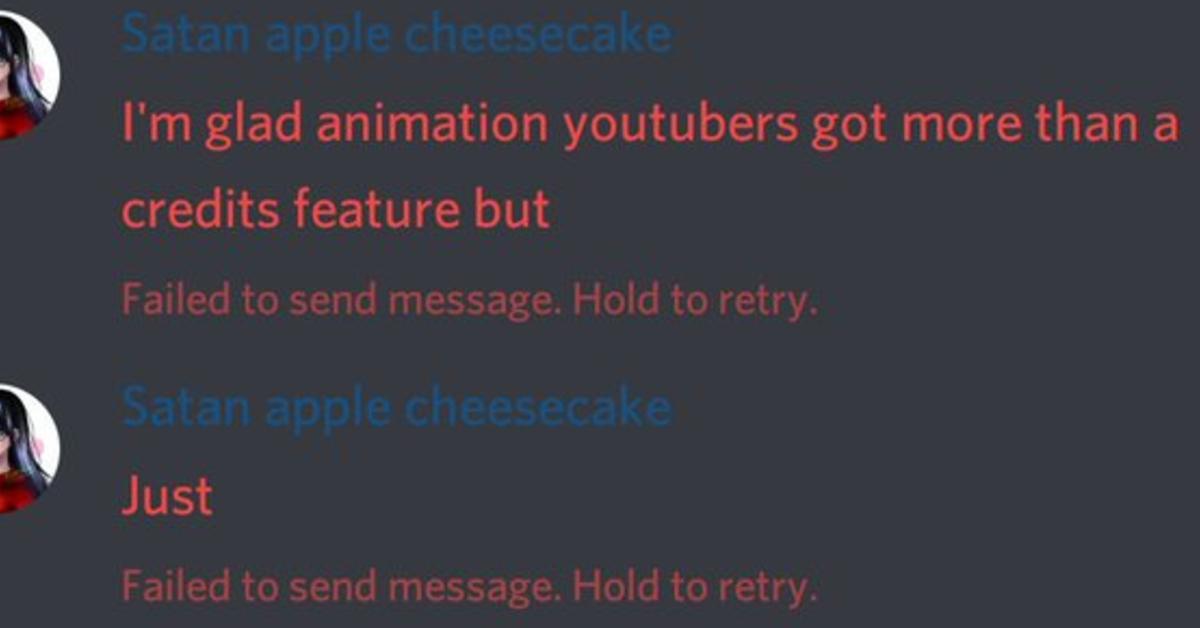 If you're a gamer and want to chat with the people you play with online, then you're probably very, very familiar with Discord. Even though the popular forum messaging application has only been around for about five years, it's amassed a quarter of a billion users worldwide. It helps that it's available for Windows, Mac OSX, and various Linux distributions, too.
If you're a Discord user, you've probably asked yourself at least once, "Why is my Discord text red?"
Article continues below advertisement
If you're thinking that you may have accidentally messed with some settings and changed the color of your text, then I'm sorry but I've got some bad news for you: this just isn't the case. You're only able to have eight different text color options in Discord and this particular flavor of bold red isn't on the menu.
Plus, "accidentally" changing your text color isn't exactly easy, either. It's doable, but requires a bit of tinkering.

Article continues below advertisement
So why is my Discord text red?
It all boils down to one issue and it doesn't have to do with your Discord app, so there really isn't anything you need to configure or mess around with in the settings: it all has to do with connection/server issues.
If you're using WiFi for extended periods of time, it's normal sometimes for one's connection to "drop out."
It basically means that your message wasn't sent and the rest of your group hasn't seen it, so, just like you would in a text or any other messaging app, you'll be given the opportunity to "retry" and resend that message. If it's something particularly important, you may want to type that message again to ensure the members of your team sees it.
Article continues below advertisement
It's a royal pain in the butt, especially if you're trying to implement strategies in co-op real-time strategy games. So, if you told your healer in World of Warcraft to get something done and they seemingly ignored you, you may want to double check your messages and make sure they aren't red.
Article continues below advertisement
My internet is fine but my Discord status is still red, how do I fix these connection issues?
This could mean that there's a larger problem than just your internet connectivity. Let's say you've reset your router or if your internet's working normally at home and all of your other applications are able to connect to the internet just fine. Now what?
It could be that the Discord server you and your friends are using is having connectivity issues itself.
The easiest way to solve this is to use a more reliable server that isn't experiencing time-outs.
Discord has its own "Server Discovery" bar, but they're reserved for more popular games and titles. If you hit the green magnifying glass icon and type in the game you want a Discord server for, it should pop up.
But what do you do if you're playing a more niche game that doesn't pop up in "Discovery"?
You've got a couple of options.
Article continues below advertisement
You could either create your own server, or use a variety of different sites that list popular and reliable servers that don't show up in the app's built-in "Discovery" feature. Discord.me is a pretty great third-party site that should help you find what you're looking for.
If you wanted to go and make your own, it's actually not as daunting as it sounds, and HowToGeek has created a pretty comprehensive guide on how to do that — you can check it out right here.
Article continues below advertisement
My Discord Server is stuck on connecting, how do I fix that?
This is a problem that might take a few cracks to fix.
Here are the most common troubleshooting tips:
Restart your computer
Disable any antivirus software you may be running on your system (most of them are garbage anyway)
Disable any proxies you have set up
Take another look at your VPN
Many work and school networks block it, try using another internet connection to see if that's the issue
If you're running Malwarebytes, make Discord an exception
Change the region of your server
If you're still stuck on "connecting," then there are even more methods you can try to get back to chatting. While Discord is an extremely popular application, it's also a pretty straightforward piece of software, so fixing it when it isn't working shouldn't be too difficult to troubleshoot. Happy chatting!