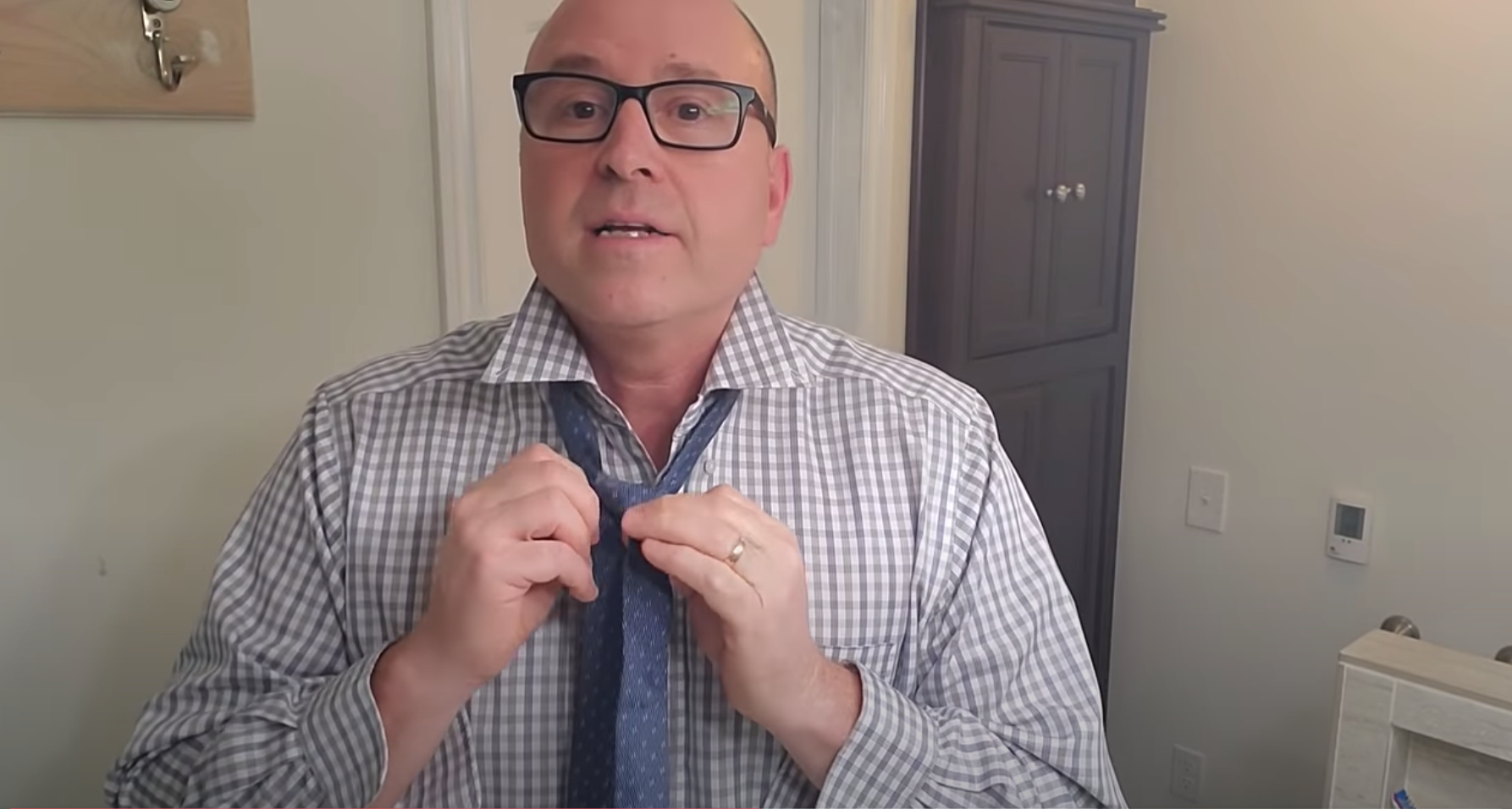 The 'Dad, How Do I?' YouTube Channel Will Help You Adult — Dad Jokes Included
Let's get real here: Adulting isn't something that most of us automatically excel at. It takes a ton of trial and error, along with plenty of "fake it until you make it" to eventually feel semi-confident at this whole independent living, responsible-member-of-society business. It can be a struggle for sure.
Article continues below advertisement
When it doubt, though, you can always rely on good ol' dad to walk you through basic home repairs — either that or YouTube. Which is exactly why the "Dad How Do I?" YouTube channel is the perfect combination of useful tutorials and corny dad jokes. If you haven't yet discovered the perfection of these videos, allow us to formally introduce you.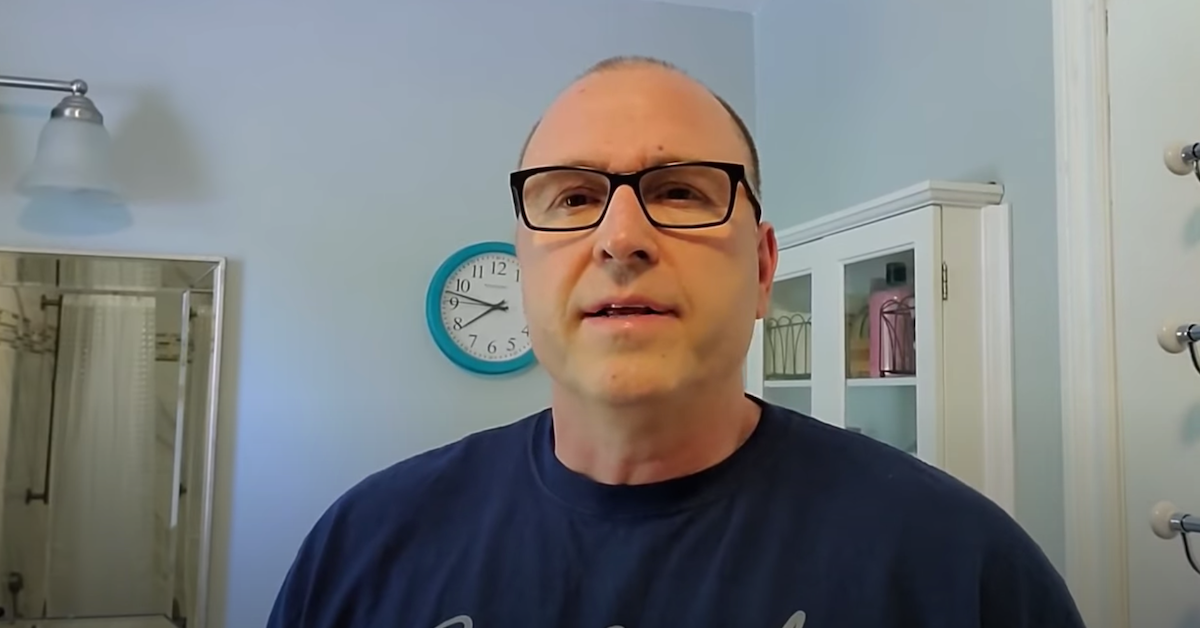 Article continues below advertisement
Meet Rob Kenney, the man behind the 'Dad, How Do I?' YouTube channel.
Rob Kenney — a 59-year-old father who raised two children to become "successful, well-adjusted adults" with his wife of 29 years — is the man behind "Dad, How Do I?"
At the urging of his family, Kenney recently decided to channel the knowledge he's accumulated through the years into a literal channel. (YouTube, that is.) The tagline on his YouTube channel reads, "Practical 'Dadvice' for everyday tasks." And he delivers spectacularly.
On April 2, Kenney published his first how-to video which offered step-by-step instructions on how to tie a tie. (Currently, it boasts 126,000 views.) This was followed up by a tutorial showing viewers how to shave their face. It now has 108,000 views and counting.
Article continues below advertisement
Obviously, these are two fairly basic tasks. But he explains the process in a way that's totally non-judgmental yet invaluable for those who don't have someone IRL to show them.
"Today I'm going to show you how to shave, if that's something you've never done before," Kenney begins in the video. "So this is pretty basic. But if you've never done it and you don't know how to get started, here's how I shave."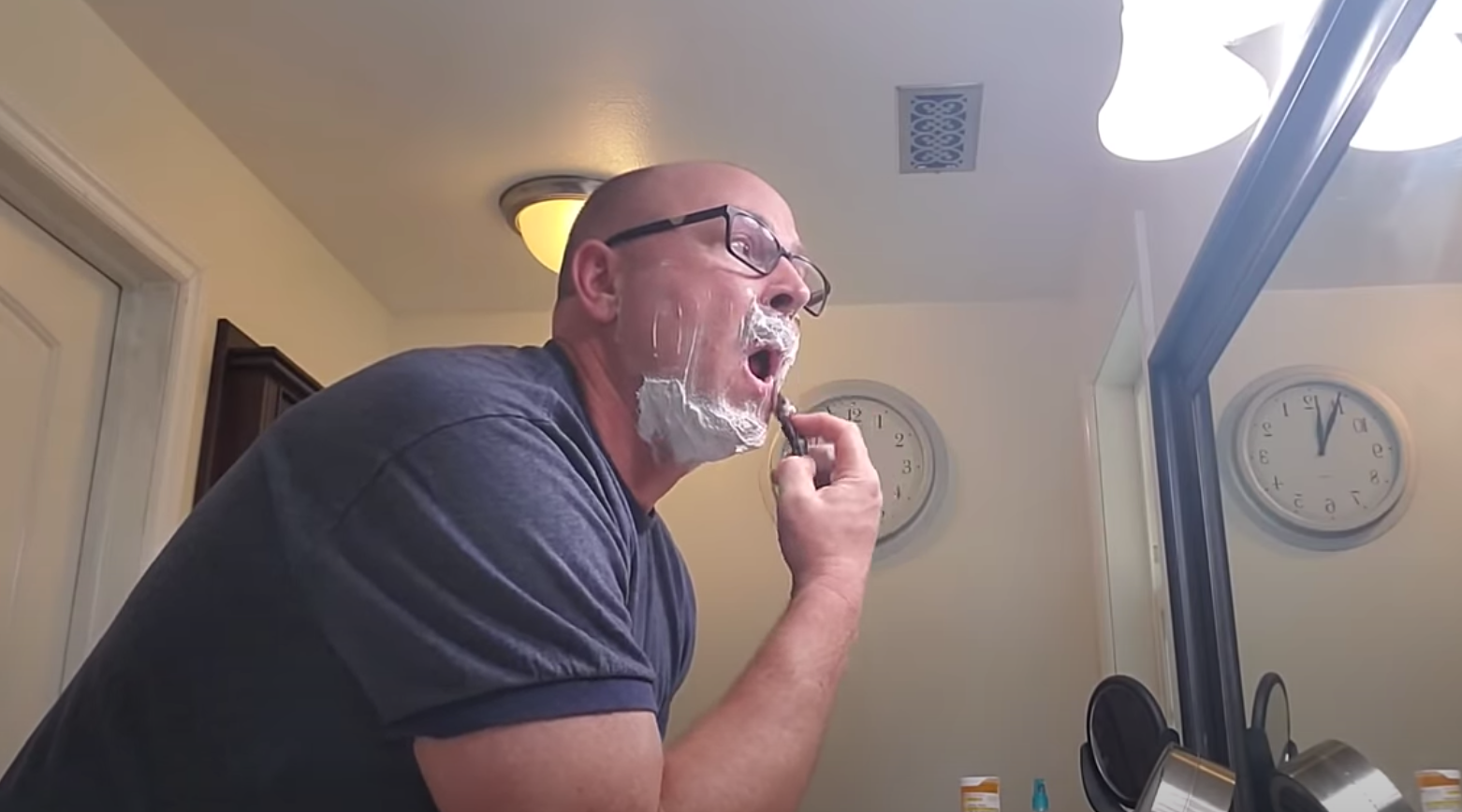 Article continues below advertisement
Kenney is clearly onto something here. All you have to do is take a look at the comments in his videos to see how his simple how-to videos have touched complete strangers.
"Dad passed away before he could teach me how to shave," one YouTube user commented. "Lucky have this video thanks!"
Another person wrote, "Wow, I wish I had this growing up, I didn't learn until way too late. A true king we have here."
Yet another YouTuber shared, "Yo not ashamed to say this video made me tear up a little bit ... I have a pretty sh---y relationship with my dad and I could never ask him to teach me s--t this made me super emotional, thank you man."
Article continues below advertisement
Kenney's most popular tutorial to date shows viewers how to fix most running toilets (215,000 views and counting!) — and the beginning of the video is a perfect example of how he incorporates dad jokes into the process.
Article continues below advertisement
"So I get a call from my daughter the other day and she says, 'Dad, my toilet won't stop running.' And I thought for a second, 'Well, it can't be that fast. Why don't you catch it?'" he says to the camera at the beginning of the video, before smiling and continuing. "Nah, that didn't really happen. It was a dad joke opportunity and if I would have missed it, you would have wondered about me."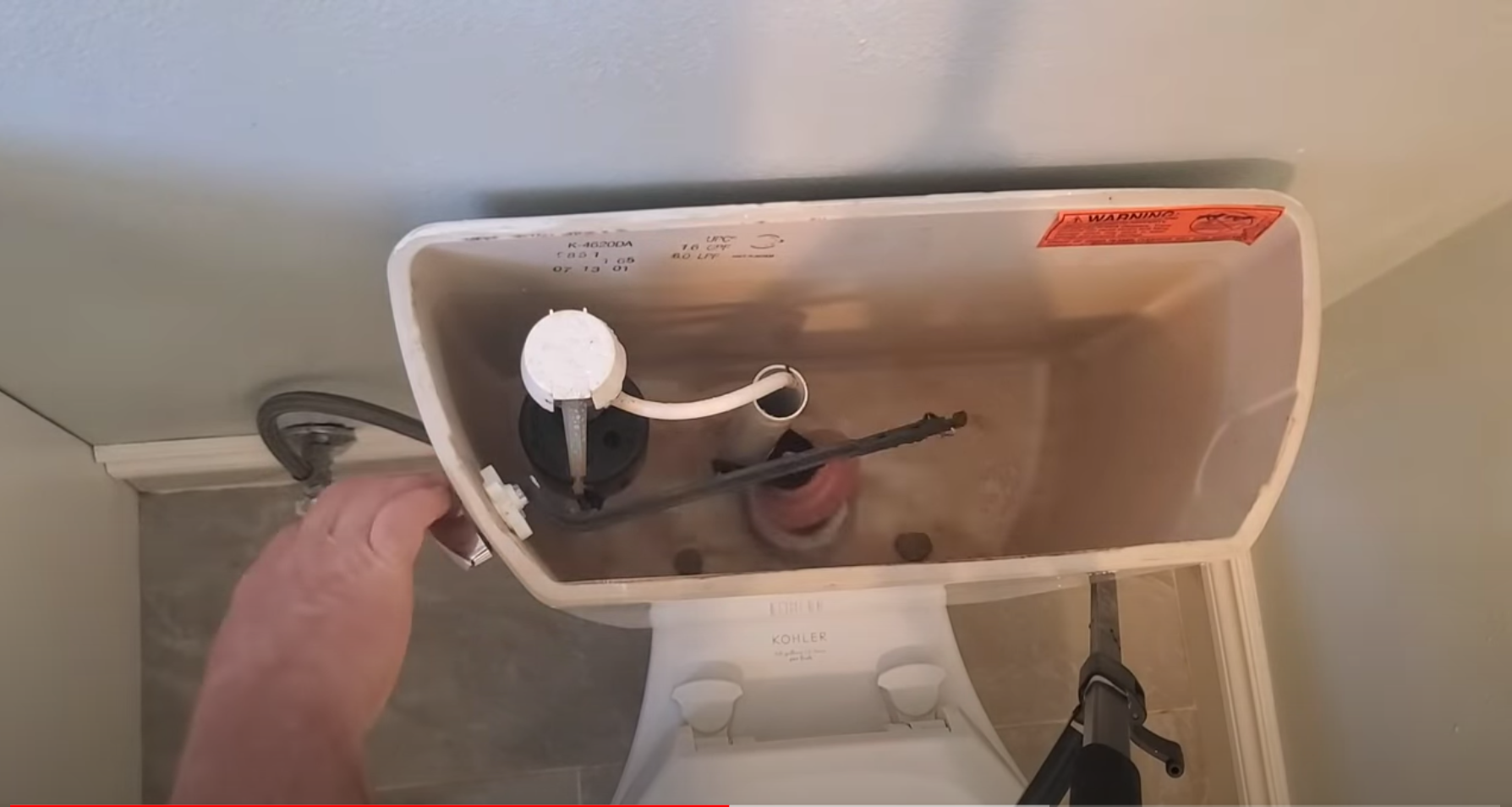 Article continues below advertisement
Other topics Kenney has covered on "Dad, How Do I?" range from basic car and home maintenance/repair to caring for clothing. So far, his videos include: How to change a tire, how to check the air pressure in your tires, how to iron a dress shirt, how to check your car's oil, how to use a stud finder, how to hang a shelf, how to unclog a sink, and how to unclog a bathtub drain.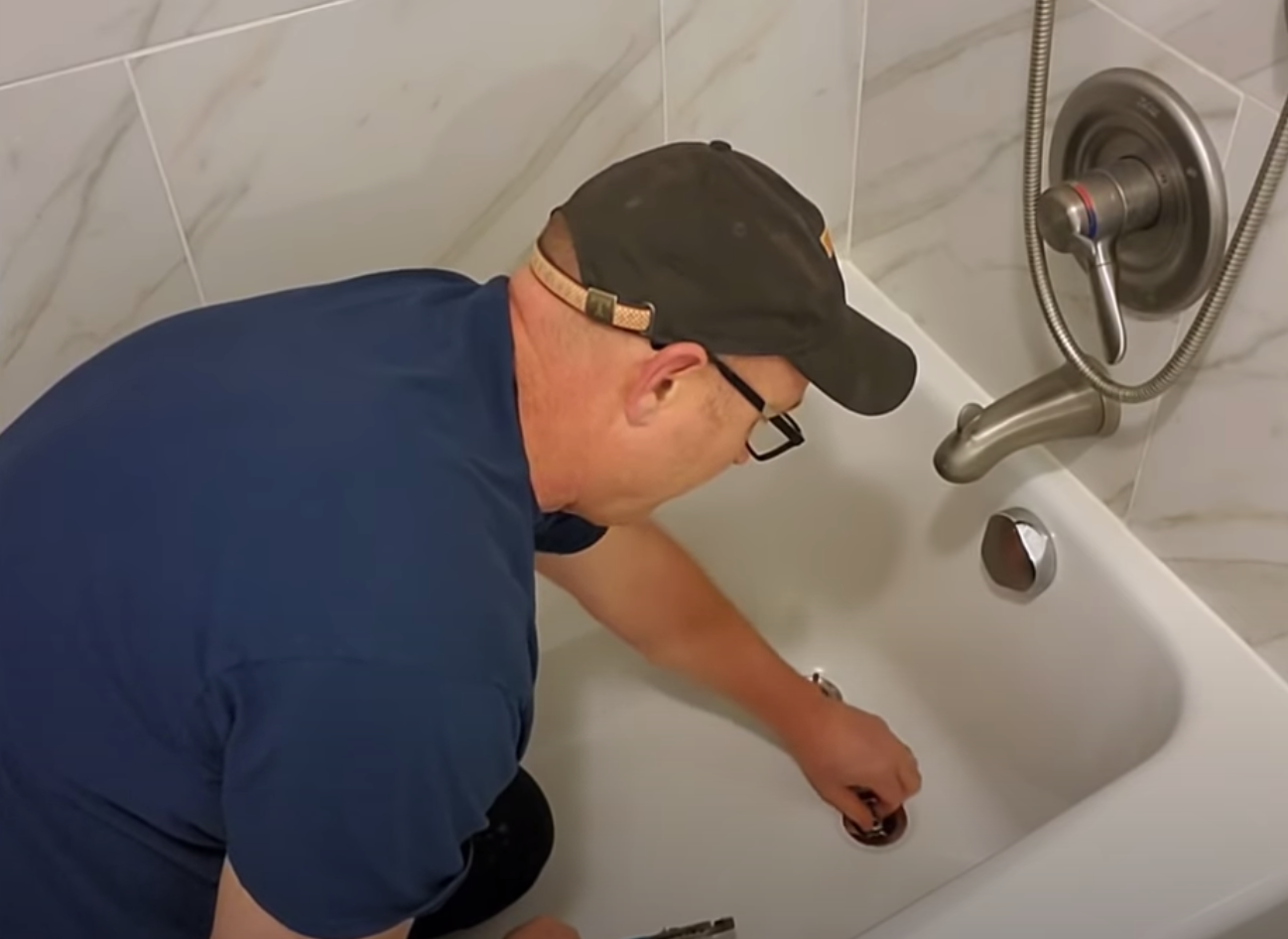 Article continues below advertisement
Kenney recently thanked his 'Dad, How Do I?' YouTube followers.
On May 19, Kenney published a video for the sole purpose of thanking his YouTube followers who have expressed their support and love since the launch of his "Dad, How Do I?" channel.
"I've been a little bit of an emotional wreck today — a little bit overwhelmed by all of the amazing stories you've shared with me," he said to the camera. "I was trying to write everybody back a couple of days ago, but I just can't possibly do that."
"The pain is pretty real in our world, and hopefully this will help alleviate some of it by trying to reach out to you," he continued. "When I first started doing this with my daughter, I thought there might be a need because her and I — and my son — we talk basically every day. It's more than just how to fix things, it's how to manage your life."
Awww. (Can he just be our collective dad, please?)
Article continues below advertisement
"I want it to be about everyday tasks, but I also would like to pass along some of the wisdom I've learned along the way to encourage people," Kenney told Shattered magazine in April. "I thought I was just going to be showing people how to do stuff, but it's kind of resonating on a whole different level."