Behind Miley Cyrus and Emily Osment's Somewhat Turbulent Relationship
Miley Cyrus and Emily Osment were BFFs on-screen in Disney's 'Hannah Montana' — but what about off screen? Are the two still friends?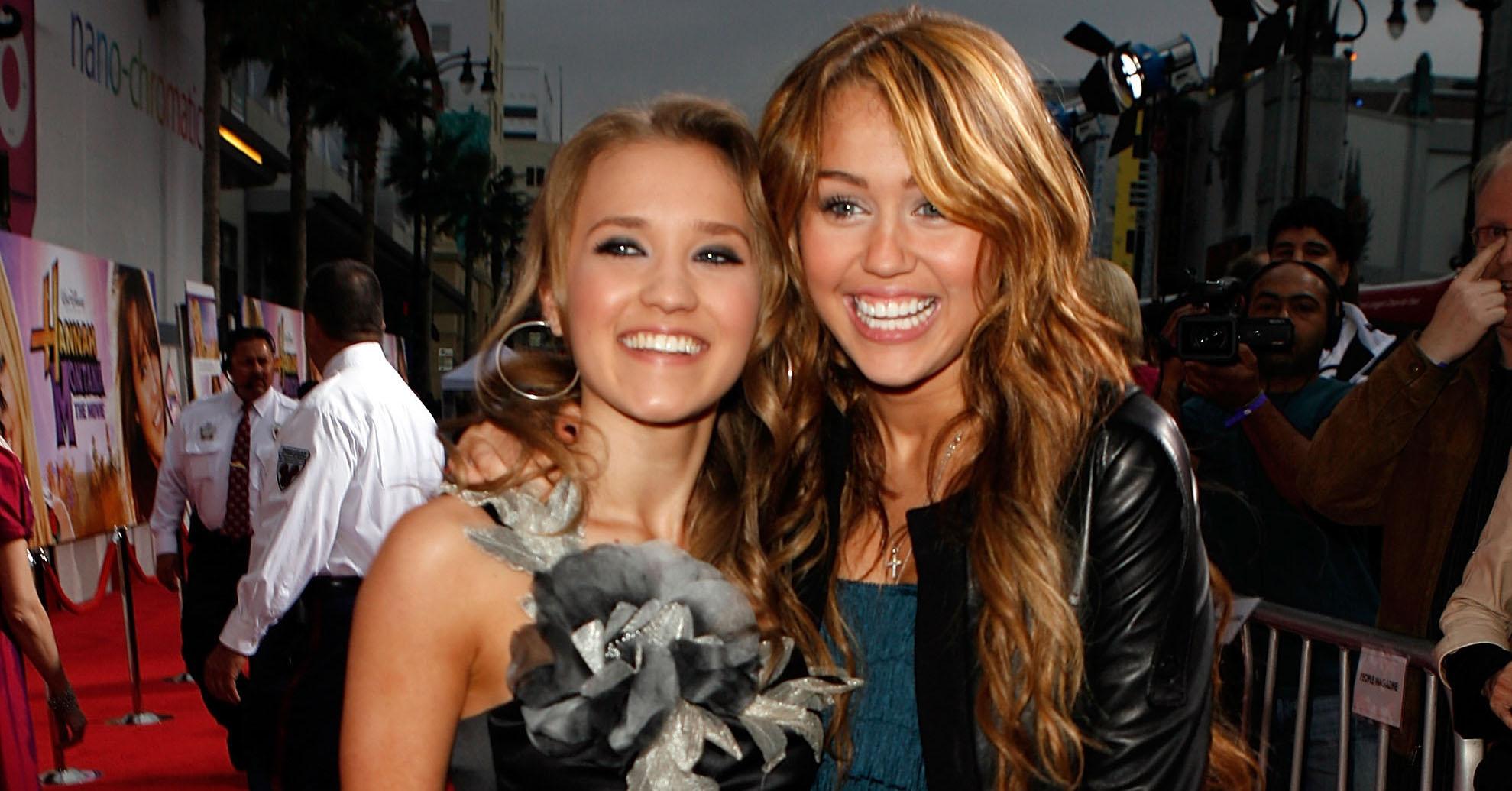 Miley and Lily were the envy of all middle school and high school friendships. We watched them grow up together on Hannah Montana while Miley dealt with living a double life, with Lily by her side through it all. But did that friendship carry over off-screen?
It's been years since Hannah Montana had its final episode and Miley and Lily said goodbye.
Article continues below advertisement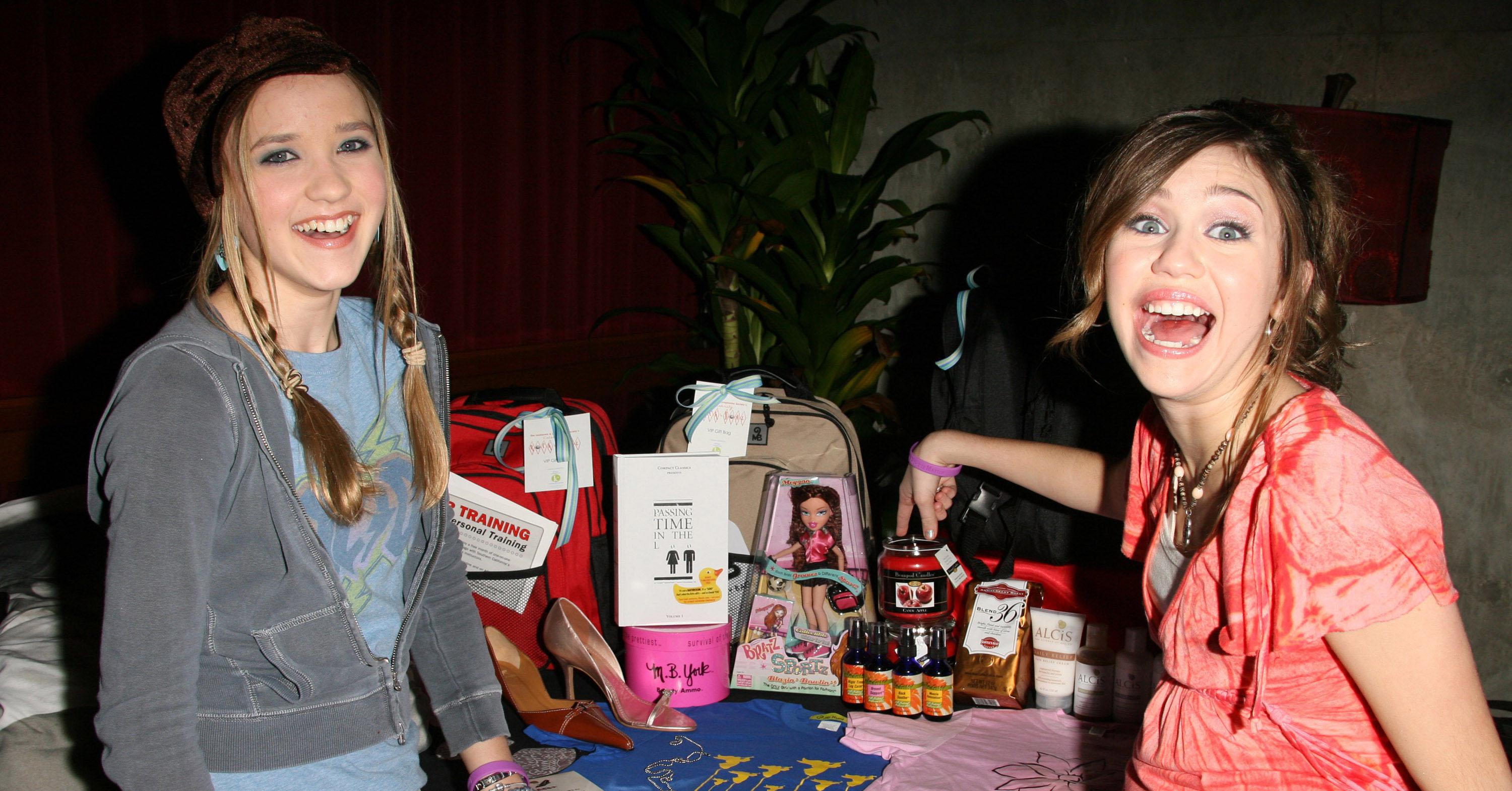 Article continues below advertisement
Miley's reunion with Emily on Bright Minded was truly incredible.
This episode of Bright Minded was dedicated to animals, according to BuzzFeed, so Miley and Emily kicked things off by introducing their dogs over FaceTime. Then, the two reminisced over old photos from Hannah Montana, recounting the highs and lows of shooting and promoting the famous Disney Channel series.
After a bit of reminiscing, Miley noted that Emily had wanted to highlight the importance of pet-care during the coronavirus pandemic, reminding people that during this time, many would be surrendering their pups, and to #adoptdontshop.
Then, things got deep. Miley explained her reason for inviting Emily to the series, saying, "The best way to draw attention to man's best friend is to bring in the best friend duo that always encouraged people to do what's best and do what's right."
Article continues below advertisement
And she wrapped things up by saying, "I just wanted to say thank you so much. Your music is badass, thank you for what you do with animals, thanks for bringing up the idea to make sure we highlight animal care at this time, and you are the best." So clearly, Miley respects Emily 100 percent.
Article continues below advertisement
Miley and Emily seemed to have left the bad blood is behind them. 
In Miley's autobiography, Miles to Go, which was published just after the ending of Hannah Montana in 2009, Miley was honest about the struggles she faced in her friendship with Emily off-screen. While they played each other's ride-or-die best friends on-set, things were apparently much more tense than they seemed.
Miley admitted there was a tension on set, where the young actors felt like they were competing with each other. Emily had previous acting gigs before her role on Hannah Montana, while Miley was a little less experienced, despite playing the show's main character.
But that doesn't change the fact that they grew up together, and Miley says she still has some fond memories with Emily, despite their differences.
Article continues below advertisement
That tension between them, however, clearly carried on after the show's end. In a reply-tweet from a fan, Emily admitted she ad-libbed the last line of the show so she would have the last word.
"I ad libbed that so I could have the last line of the whole series," she tweeted. The series was supposed to end with Miley saying "I love you," but Emily added Lily's "I know" to end the show.
Clearly, there was bad blood to the end, which didn't help their already-tense friendship.
Article continues below advertisement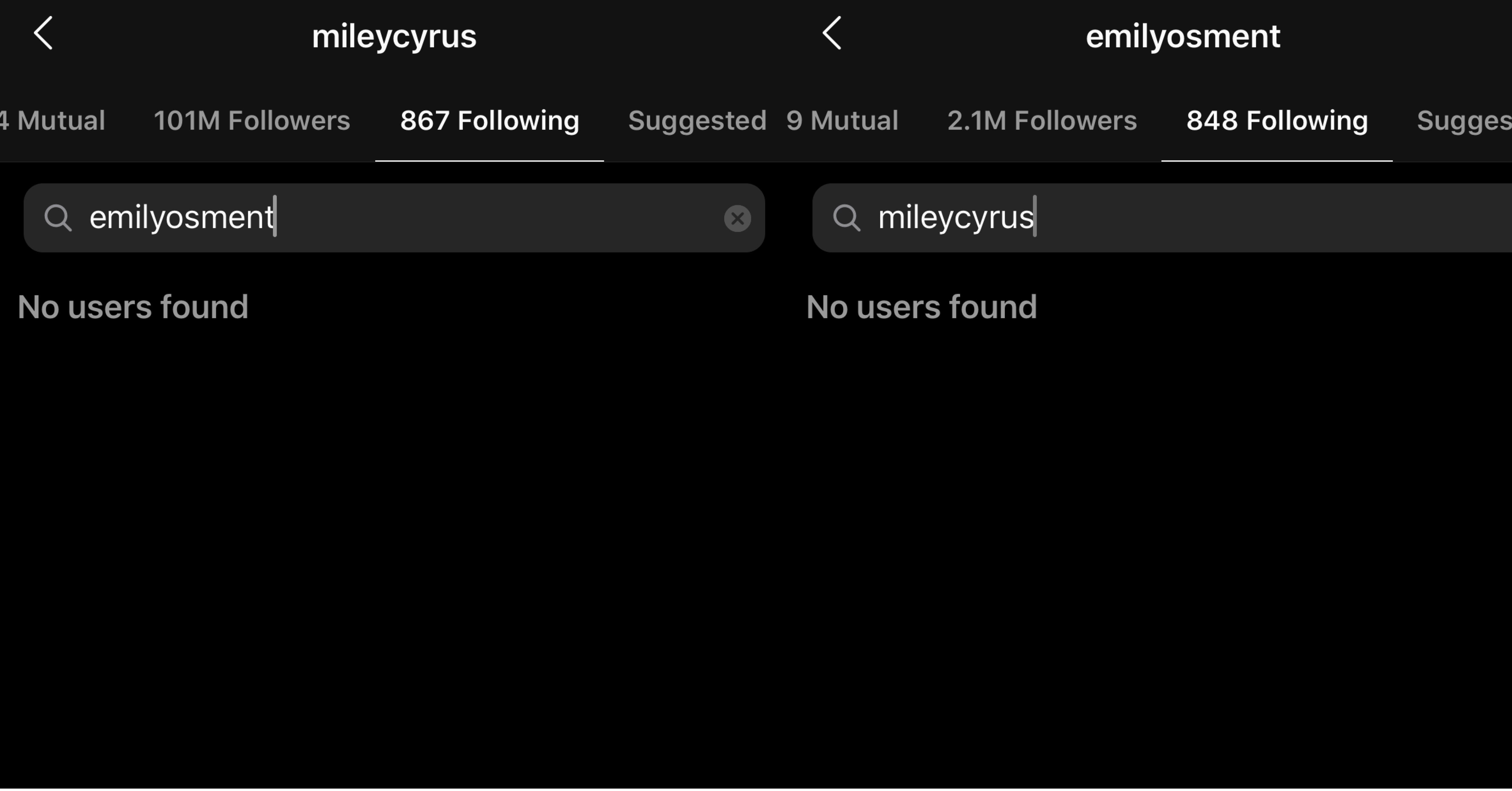 However, Miley and Emily still don't follow each other on Instagram.
For the first few years after the show ended, they made it a point to be kind to each other publicly. When the Hannah Montana cast had a reunion years later, sans Miley, Emily sent love to her former co-star. However, they still don't follow each other on Insta.
Article continues below advertisement
"Love these boys. Obviously missing our girl!" Emily captioned her post of the reunion with former cast members Mitchell Musso, Moises Arias, and Jason Earles. "After all these years we still come back to each other and talk about how much fun we had growing up together in front of the world during the most awkward stage of life and we couldn't have done it without all of you tuning in."
Miley replied on Twitter, saying "Miss you ! Wish I could've been with my "family" to celebrate .... love you so much."
There was never a public fallout or dramatic ending to their friendship, but until their recent reunion, it didn't appear that Miley and Emily had spoken in years. This does, however, give us hope for a Hannah Montana reboot. Fingers crossed.