What Emily Osment From 'Hannah Montana' Is Up to Now and Why She and Miley Aren't Real-Life BFFs
What happened to Emily Osment from 'Hannah Montana'? She's had a fairly busy career since, and what Miley has said about how they got along.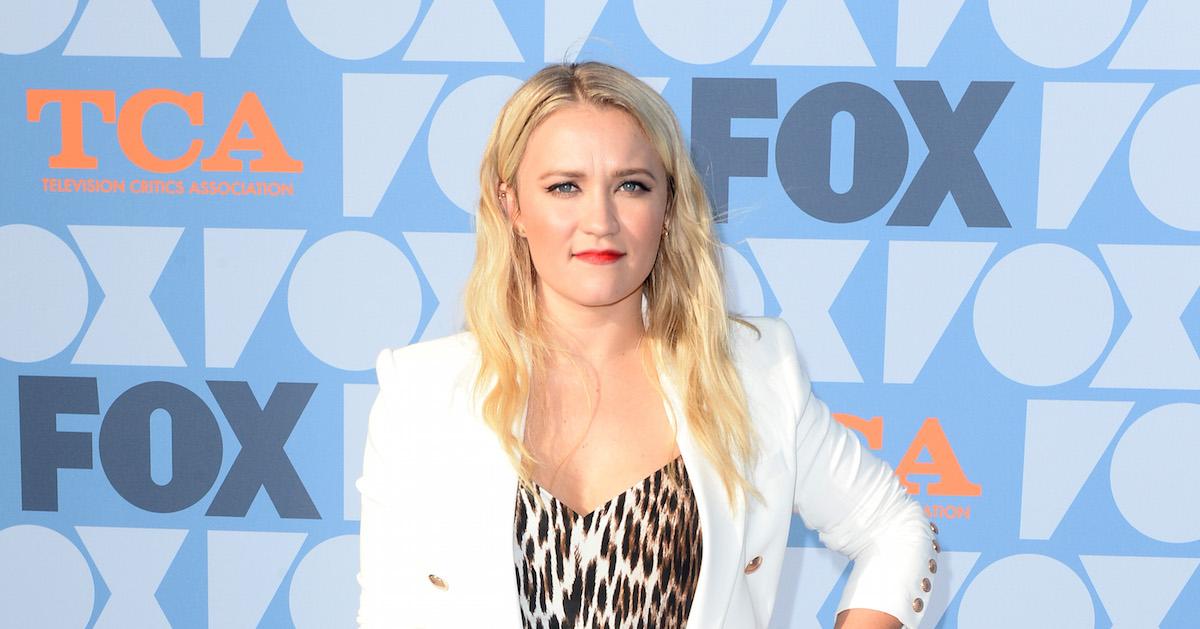 There are several iconic TV friendships that people think of when describing their relationships to their own best friends. There's Cristina and Meredith, Serena and Blair, Joey and Chandler, and Jerry and George, to name a few. Miley Stewart/Hannah Montana and Lilly Truscott are another set of friends who could be on this list.
Article continues below advertisement
The two were inseparable on the Disney Channel show Hannah Montana, and we knew it was real when Lilly promised to keep Miley's secret of leading a double life as a pop star in the show's first episode.
The friendship lasted (though with a few bumps along the way) throughout the entire series, and we hoped that, in some way, the two might have been best friends in real life too. Emily Osment, who played Lilly, has had a successful career since the show ended, though it might not be as public as Miley Cyrus's.
Article continues below advertisement
What happened to Emily Osment? Inside the long-running Freeform show she starred in, her upcoming new show, and if she and Miley were ever friends on Hannah Montana.
What happened to Emily Osment? Here's what she's been up to since Hannah Montana.
After her appearances on Disney Channel shows, movies, and songs as a result of her role on Hannah Montana, Emily tried a singing career.
Article continues below advertisement
In 2009, she signed a record deal with Wind-Up Records and she recorded several songs with artists and groups, including Tom Higgenson (the lead singer in Plain White T's), Eve 6, and Toby Gad. Her debut song collection called All the Right Reasons didn't peak on the charts, but it did lead Emily to go on tour.
Emily went on to record her first official album in 2010, but she continued acting as well. She starred in a few Disney Channel original movies before getting her first series role since Hannah Montana with the Crackle original, Cleaners. It aired for two seasons before getting canceled. She dated Spy Kids star Daryl Sabara, who is now married to Meghan Trainor. She also was in a relationship with YouTube star and American Vandal actor Jimmy Tatro, but is now dating Jim Gilbert, who is not famous.
Article continues below advertisement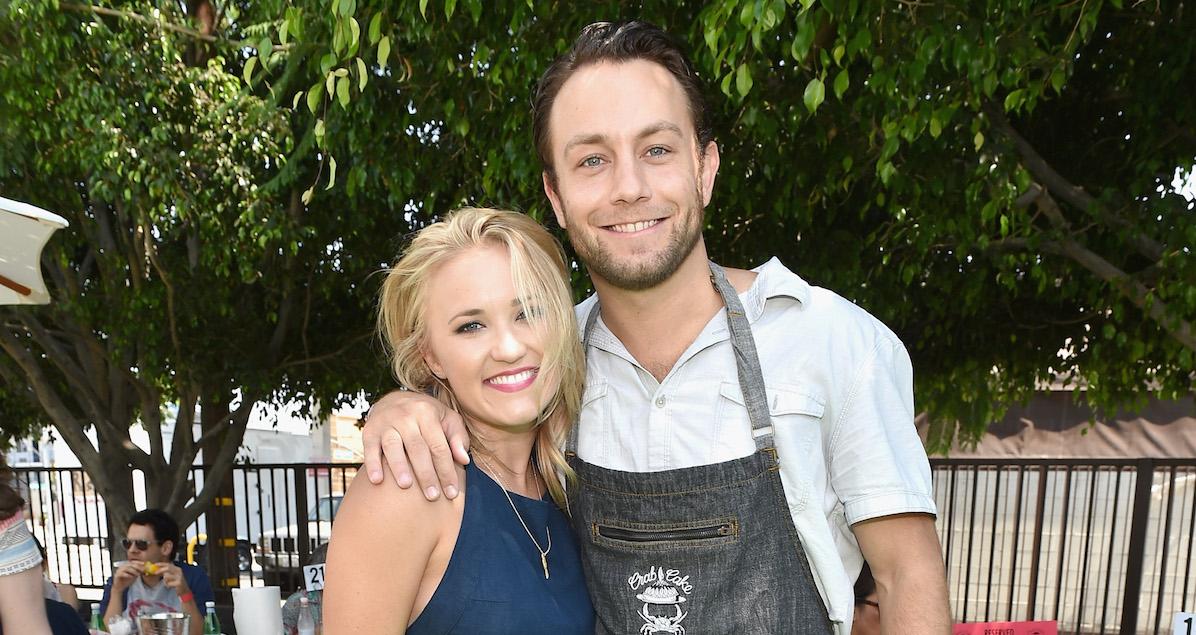 Her big post-Hannah Montana break was the Freeform show Young & Hungry, which premiered in 2014. Emily starred as Gabi Diamond, a personal chef for a tech entrepreneur named Josh Kaminski (Jonathan Sadowski). The show stayed on the air for five seasons and the final season wrapped in 2018. After Young & Hungry, Emily did several TV movies and went back to the studio to record more music. Her next role is set to premiere this fall, and the cast is star-studded.
Article continues below advertisement
Emily's next role also stars a Pitch Perfect alum and it's based on an Australian show.
Emily Osment is headed back to the small screen in Almost Family, which is set to premiere on October 2 on Fox. The show also stars Timothy Hutton from Leverage and Brittany Snow, who is iconic for saying "I have nodes" in Pitch Perfect. Brittany also starred in Hairspray alongside Zac Efron and Amanda Bynes. Megalyn Echikunwoke from Arrow and That 70s' Show also stars in the show too.
Article continues below advertisement
Almost Family is based on the Australian series, Sisters, and the premise is that a sperm doctor (Timothy Hutton) used his own sperm to inseminate more than 100 women. Brittany's character then reaches out to some of her half-siblings, including Emily's character.
Miley Cyrus and Emily Osment weren't exactly friends while on Hannah Montana.
While Emily still maintains a friendship with former Hannah Montana co-star Mitchel Musso (who played Oliver Oken) and even reunited with some of the cast members in 2018 — including Moises Arias (Rico) and Jason Earles (Jackson) — she and Miley were not friends during the show's run. There have been rumors that the pair didn't get along because they were competitive with each other.
Article continues below advertisement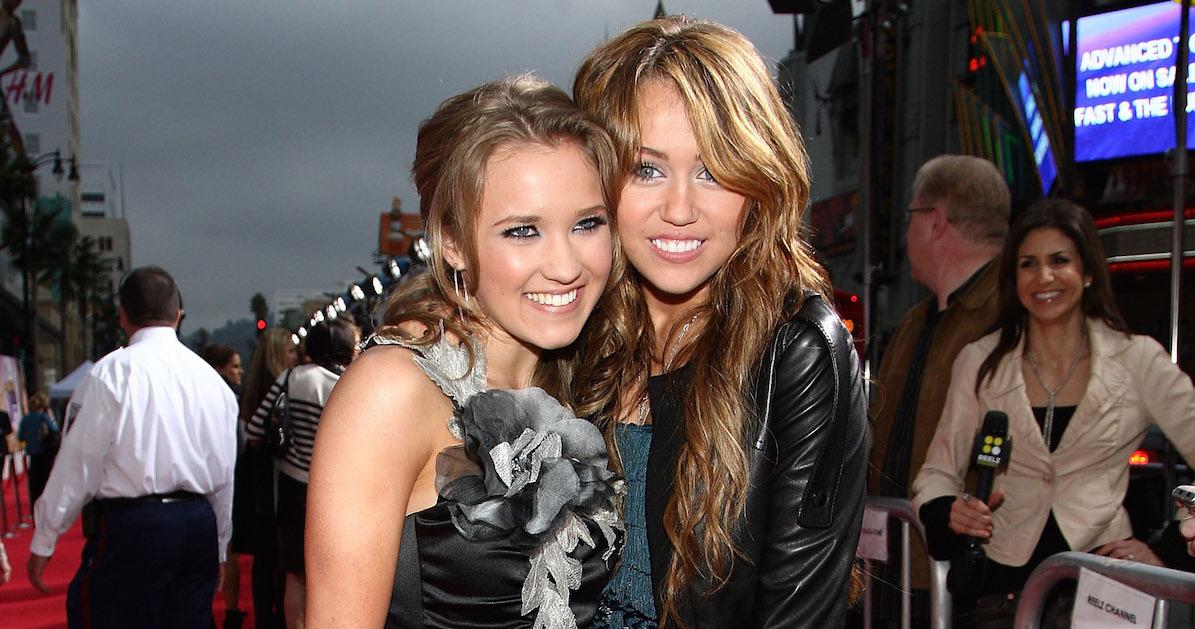 Miley wrote in her 2009 book Miles to Go that she and Emily had an up-and-down friendship, but the pair hasn't commented on their relationship much in the years since. Emily did confirm that she ad-libbed her last line on Hannah Montana so she could be the last one to speak on the series, which may be a slight to Miley. Even if the two aren't friends now, they're at least enjoying their own continued successes.