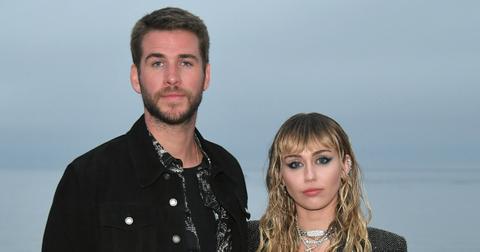 All the Signs Miley Cyrus' New Song "Slide Away" Is About Her Breakup With Liam Hemsworth
By Rebecca Macatee
In "Slide Away," Miley Cyrus sings about a relationship that's run its course.
This song is a far cry from "Malibu," the loved-up ballad Miley released in 2017. In "Slide Away," Miley sings, "Once upon a time, it was paradise/ Once upon a time, I was paralyzed/ Think I'm gonna miss these harbor lights/ But it's time to let it go."
In another heartbreaking lyric, Miley sings, "Once upon a time, it was made for us/ Woke up one day, it had turned to dust/ Baby, we were found, but now we're lost/ So it's time to let it go."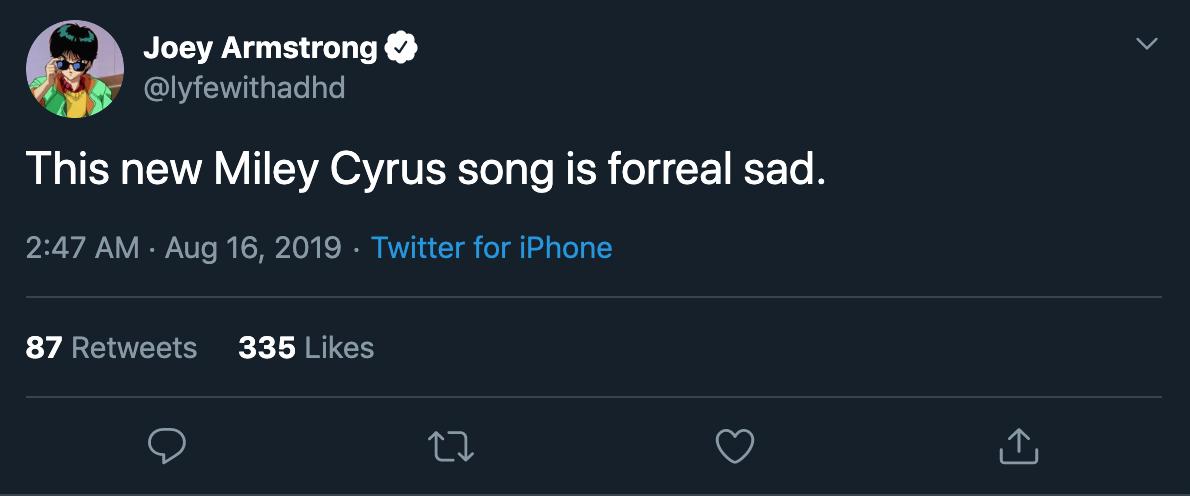 The timeline set up in "Slide Away" seems to match Miley and Liam's relationship IRL.
Miley and Liam famously met as teenagers while filming The Last Song in Georgia in 2009. Miley, now 26, was around 17 at the time of the film's shooting, and Liam, 29, was 19.
In "Slide Away," Miley sings about how she's changed since she was a 17-year-old. "Move on, we're not 17/ I'm not who I used to be," she sings. "You say that everything changed/ You're right, we're grown now."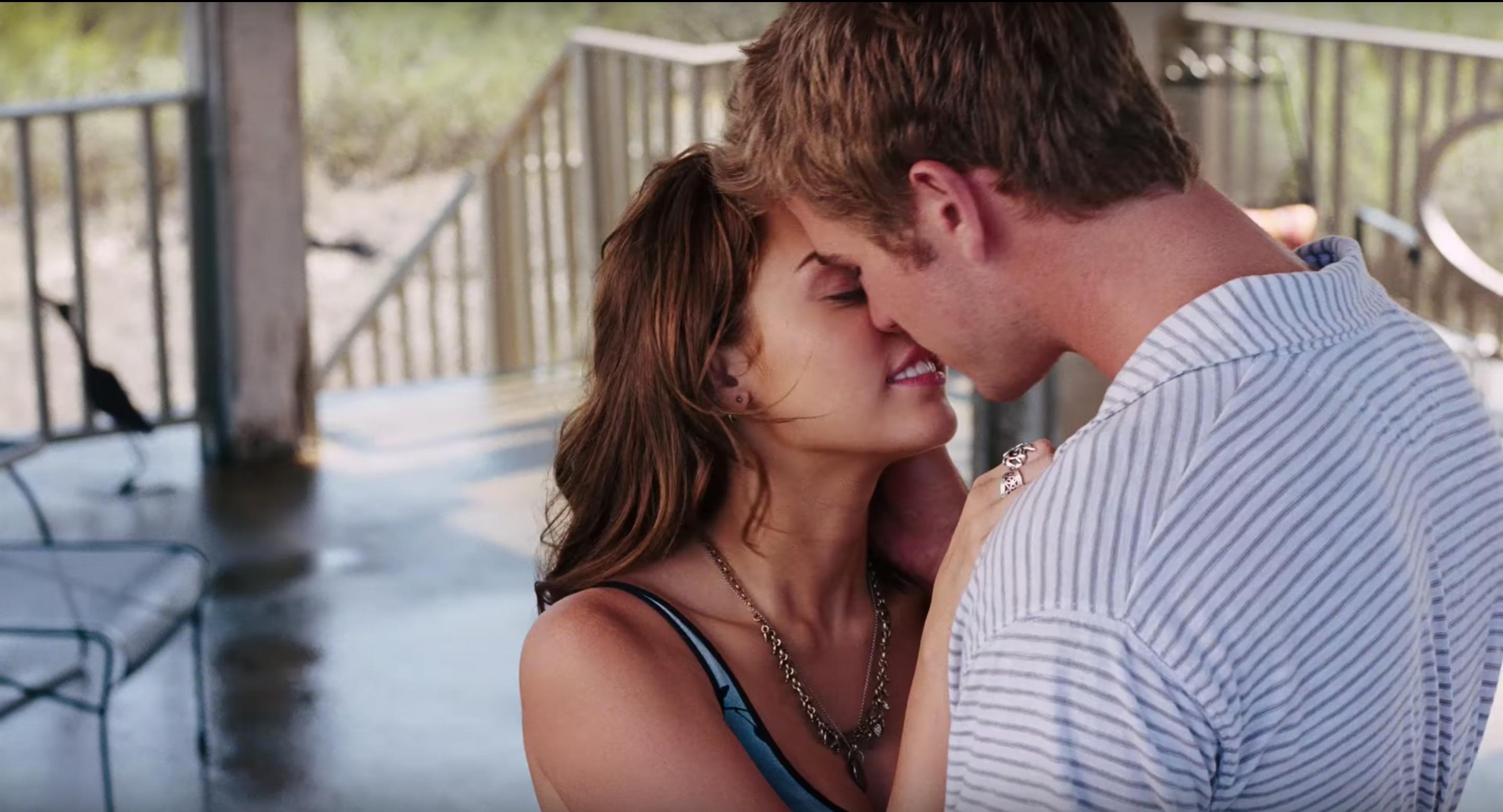 Miley and Liam dated on and off for a decade before getting married in 2018.
Miley and Liam first got engaged in 2012, but the pair called things off in 2013. They got back together in 2016 and married in December 2018.
Their August 2019 breakup announcement came less than nine months after they said "I do."
Liam is taking a more private approach to his post-split healing.
While Miley is letting her feelings be known through music, Liam is taking a decidedly more reserved approach to moving forward post-split.
On August 13, he Instagrammed a photo of a sunset with the following statement: "Hi all. Just a quick note to say that Miley and I have recently separated and I wish her nothing but health and happiness going forward..."
Liam continued: "This is a private matter and I have not made, nor will I be making, any comments to any journalists or media outlets. Any reported quotes attributed to me are false. Peace and Love."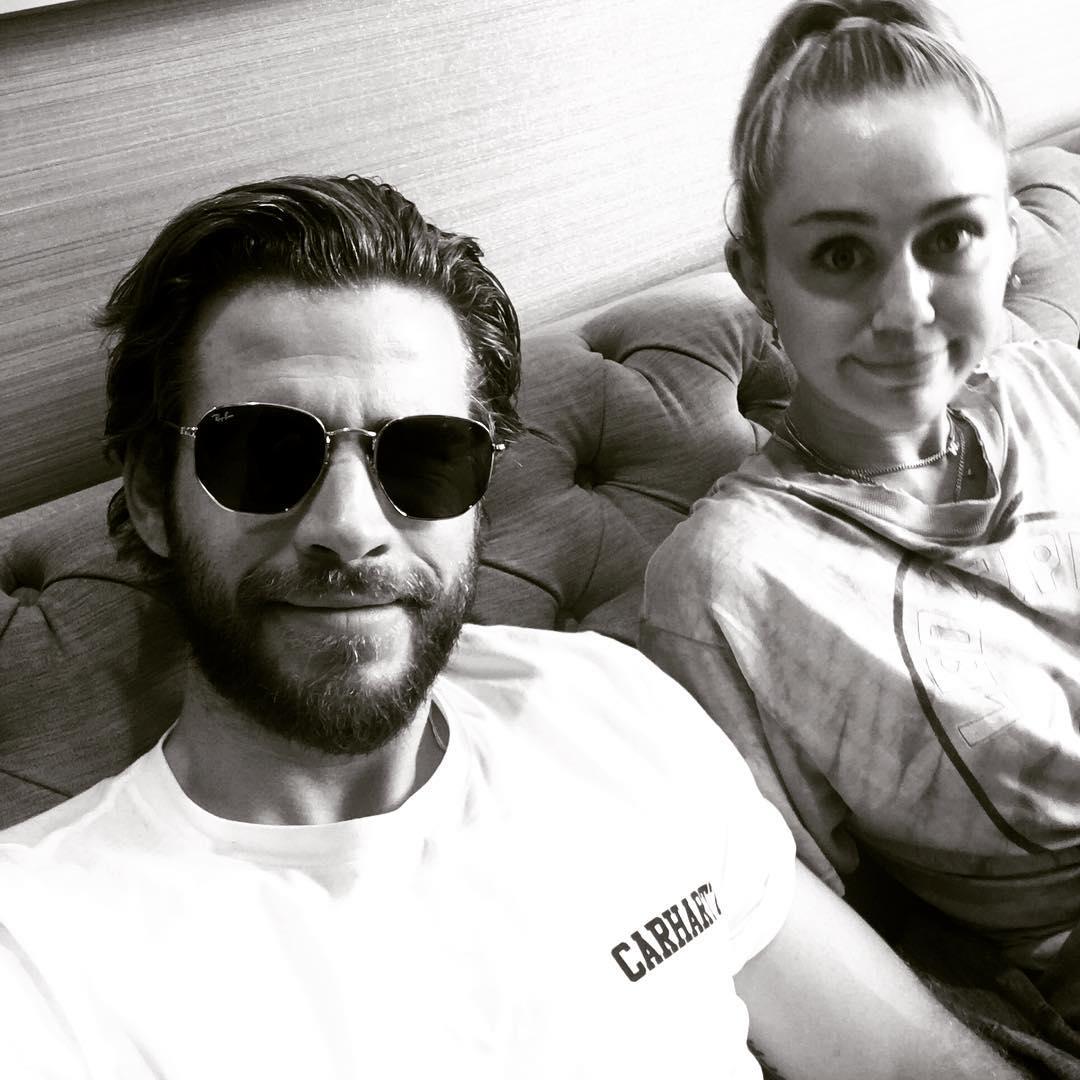 Miley was photographed getting cozy with Brody Jenner's ex, Kaitlynn Carter.
One day before Miley confirmed she and Liam had split, pictures surfaced of the former Disney star kissing Brody Jenner's ex, Kaitlynn Carter.
A source told Page Six that Liam "was heartbroken and blindsided by those photos," adding, "They are still married and they really did love each other."
Whatever the case, we wish Miley, Liam, and everyone involved all the best in the future.