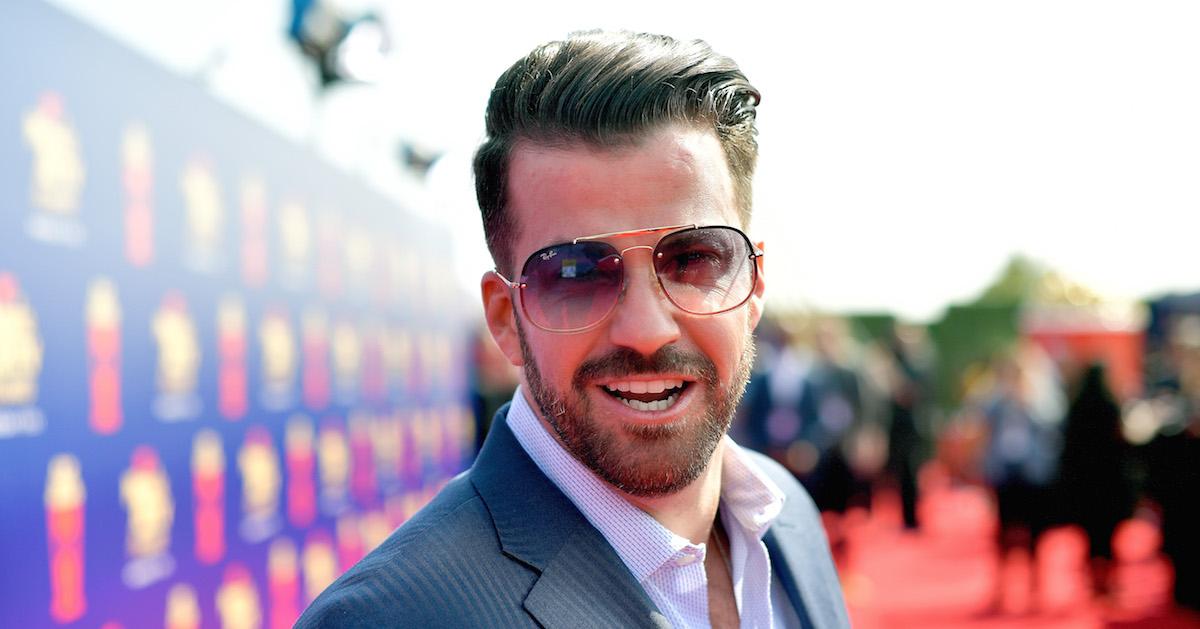 Johnny Bananas' Dating History Includes an Olympic Gold Medalist and Multiple 'Challenge' Co-Stars
You can't tune into a season of The Challenge without seeing Johnny 'Bananas' Devenanzio these days. It could be because the vet has won six seasons of the show or because he's one of the biggest personalities in franchise history.
He began his run on reality TV in 2006 on The Real World: Key West, and he made his first Challenge appearance later that year. Since then, Bananas has competed on 19 Challenges, and he's made it to the top on many of them.
Article continues below advertisement
While Bananas has no fear about arguing with others on the show and openly targeting players that he wants out of the game, he has been tight-lipped about his relationship status in years past.
Are Morgan and Johnny Bananas dating? The romance rumors began at The Challenge reunion.
Though Bananas is one of the greatest Challengers in history, last year's War of the Worlds didn't exactly go in his favor.
He and rookie partner Morgan Willett (who originally appeared on Big Brother) were partnered together during the first episode, but they were immediately targeted by Bananas' longtime enemy Wes Bergen. Bananas and Morgan were sent to the bottom two in the third episode, and they lost and were sent home.
Article continues below advertisement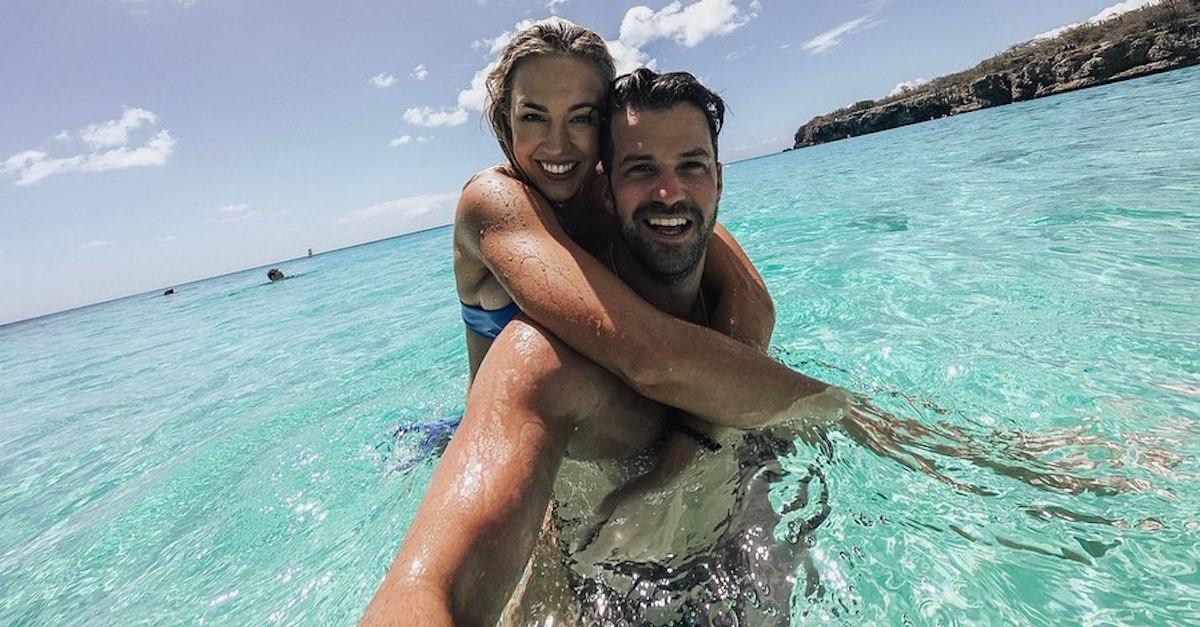 They may have had a short run on the show, but Morgan and Bananas were still able to forge a strong connection. At the reunion episode, which was hosted by Challenge vet and WWE wrestler Mike "the Miz" Mizanin, castmates from the show asked if Bananas and Morgan were together. Bananas' coy response of them being more than friends but less than lovers had fans wondering if this was the only confirmation we'd get from the pair.
Article continues below advertisement
Did Morgan cheat on her ex with Bananas?
Morgan's time on MTV reality shows was far from over, though, and she next went on Ex on the Beach, a show with a concept that is exactly as it sounds.
Her ex-boyfriend, Jay Starrett, also went on the show and she later told him that she and Bananas had kissed while filming The Challenge. Jay and Morgan had reconciled their relationship during Ex on the Beach, so Jay was less than thrilled to learn of Morgan's fling with Bananas.
Right after getting eliminated from The Challenge, Morgan and Bananas traveled around together. The pair is continuing their travels, and Bananas most recently posted a picture of the two in Curacao. When asked about her relationship with Bananas on a post-reunion interview with the Watch With Us podcast, Morgan discussed how she'd prefer to keep some aspects of her life private.
Article continues below advertisement
"I think what a lot of people don't realize is we traveled the world, just him and I, for two weeks," she said in the interview. "So whenever you do that, you get really close with someone. You get to know them on a more personal level, and I will also say it was so refreshing to get to know a person not in the reality TV world."
Article continues below advertisement
Morgan isn't the first person in the public eye who Bananas has romanced.
It's a Challenge staple to hook up with other contestants on the show (plus it gives you a good shot at getting asked onto the Exes season). While Johnny spent five years of his Challenge career in a committed, monogamous relationship, he still managed to canoodle with several of the other cast members on the show during his single years.
Bananas romanced Camila Nakagawa and the pair won Battle of the Exes in 2012. He made another appearance on the second Exes season two years later, this time with partner Nany Gonzalez, whom he had a fling with in between seasons. He had showmances with Angela Babicz and he pursued Natalie Negrotti most recently, before becoming partners with Morgan.
Article continues below advertisement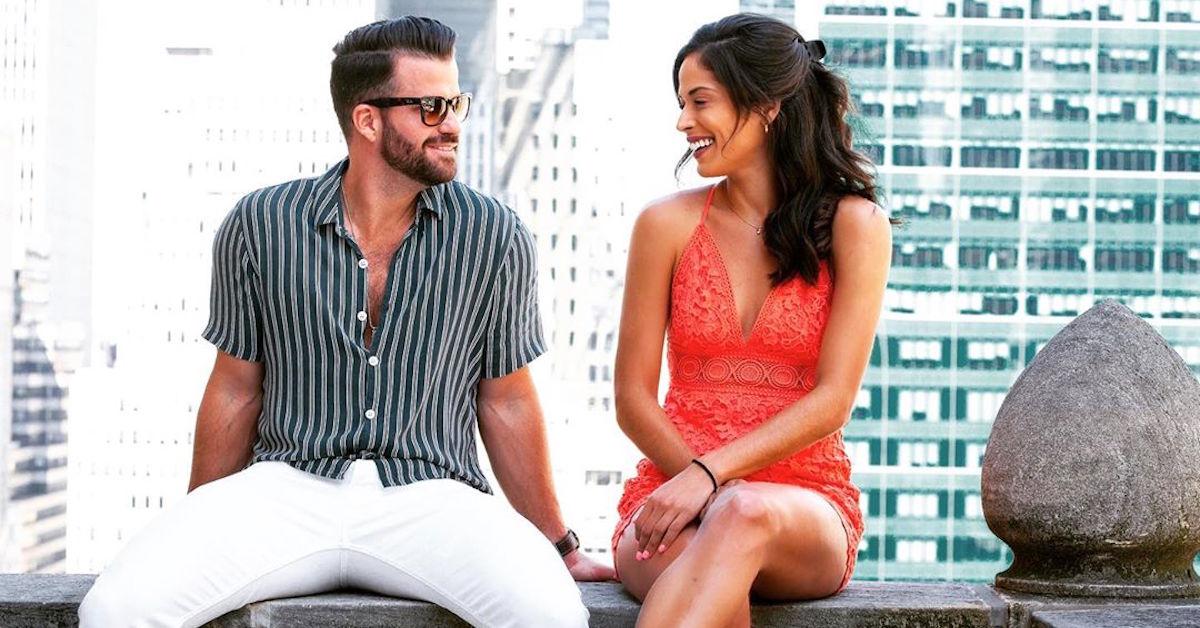 Johnny's ex-girlfriend, whom he only referred to as "Hannah" for several years, is also a public presence. Johnny dated Olympic snowboarder and gold medalist Hannah Teter from 2012 to 2017. They posted pictures of each other on Instagram sporadically during their time together, and it appears like a love for traveling drew him to both Hannah and Morgan. He spoke out about their breakup on Vendettas.
Article continues below advertisement
"This is the first Challenge I've come on as a single man. The Banana has left his bunch," he said during his interview confessional. "Me and my girlfriend for five years called it quits. So here I am: single and naked as the day I was born."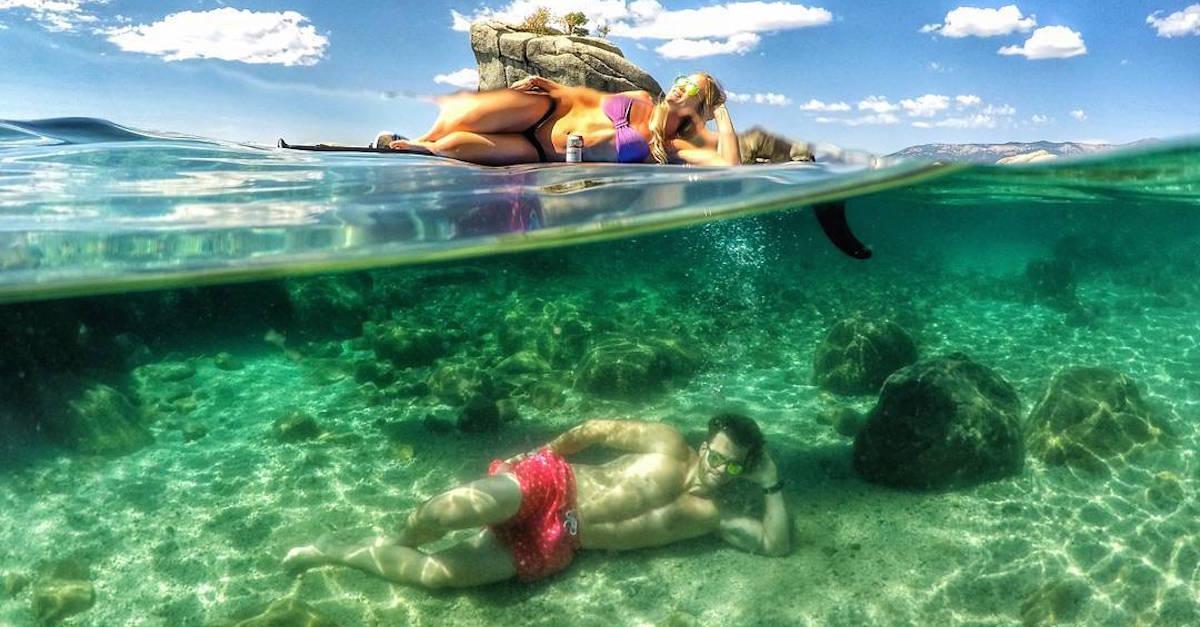 If we take his Instagrams and Morgan's reunion comments seriously, then Bananas' singledom has come to an end, and he's once again tied down during another season of The Challenge. Bananas competes on Team U.S.A. on The Challenge, which airs on MTV on Wednesdays at 9 p.m.