Kaley Cuoco and Pete Davidson Are in a New Movie Together, but Are They Dating?
Pete Davidson has been in plenty of high profile relationships, but some want to know if he's currently dating 'Meet Cute' co-star Kaley Cuoco.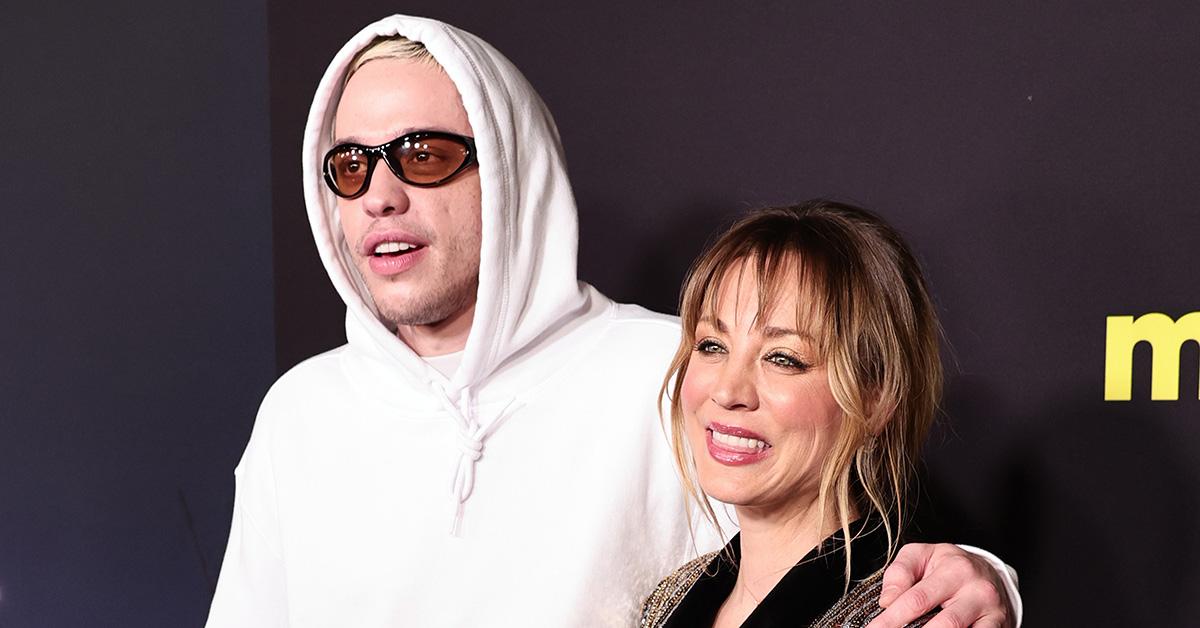 In addition to his career on Saturday Night Live, Pete Davidson is famous in part because of the numerous relationships he's been in over the course of his public life. He was engaged to Ariana Grande and dated Kim Kardashian shortly after her divorce from Kanye West. Naturally, then, rumors tend to swirl about his dating life with some regularity, and some are now wondering if he's dating Kaley Cuoco.
Article continues below advertisement
Are Pete Davidson and Kaley Cuoco dating?
Pete and Kaley are currently promoting their new romantic comedy, Meet Cute, and because they play romantic foils on screen, some are naturally wondering whether they are also in a relationship off camera. In fact, Kaley is currently in a relationship with someone else, and several months back, she explicitly shot down the rumors that she and Pete had become an item.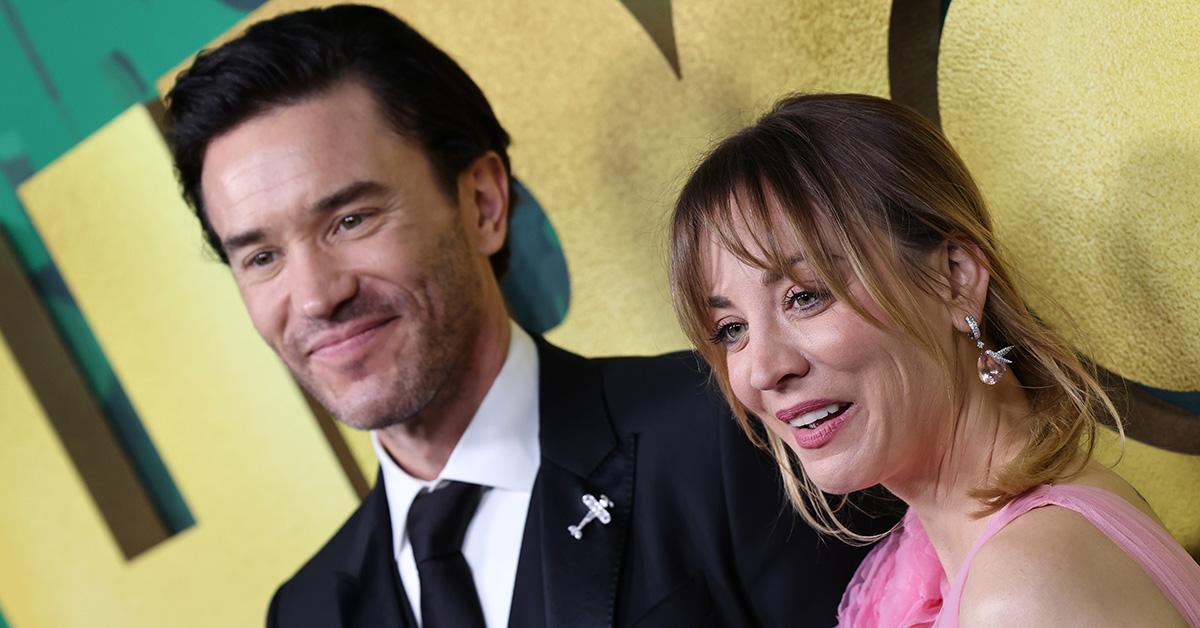 Article continues below advertisement
Kaley acknowledged that their time together on set would make some believe that they were in a relationship, but she insisted in an interview with Glamour that the two had always been just friends. "We really became very good friends, and he truly is one of the nicest people in the world," she said in April. "I loved seeing him on set, how he was with fans and with the crew. He took pictures with everybody.
"Some people would walk by and be like, 'F--k you, Pete Davidson.' And then the next person would drive by and be like, 'Oh, my God, I'm your biggest fan!' And he'd laugh," she continued.
Kaley also said that, despite Pete's enormous fame, he remains a pretty humble person.
Article continues below advertisement
"I don't even think he knows how famous he is," she said. "I know that sounds cheesy. But I don't think he knows. I got to know him very well, and he doesn't thrive on that. He's just Pete. He laughs everything off."
Kaley recently went through her second divorce in 2021, but more recently, she's been dating a man who is most definitely not Pete Davidson.
Article continues below advertisement
Who are Kaley and Pete currently dating?
Kaley is currently in a relationship with Tommy Pelphrey, an American actor who is not quite as famous as Pete. Tommy has appeared in films like Mank, American Murderer, and the upcoming She Said. More importantly, though, Tommy has also become a fixture of Kaley's Instagram, where she posts about their relationship in what seems to be genuinely glowing terms.
While Kaley dates Tommy, though, Pete seems to still be in recovery from his recent fairly extended relationship with Kim Kardashian. The two appeared at the Met Gala together, and their relationship seemed to be serious enough that even Kanye was getting jealous.
More recently, though, the two announced that they had split, and Pete hasn't been connected to anyone romantically since. It's possible that he's still looking for someone, or that he's just managed to keep his most recent relationship secret. Whoever he may or may not be dating, though, it's almost definitely not Kaley Cuoco.