Kanye West Has Announced the "Death" of Pete Davidson on Instagram
You'd quite literally have to be living under a rock to have not heard of the on-and-off beef between Kanye West and Pete Davidson that has taken shape in many different ways throughout 2022. Ye has thrown multiple shots at the former Saturday Night Live star both on social media and through music such as his song "Eazy" during that time. Pete, on the other hand, has retaliated with heated text messages, controversial tattoos, and even more.
Article continues below advertisement
The tension between the two stars is so thick that you could slice it with a knife, and despite a few months of things going quiet, it appears as though Ye isn't done with the comedian just yet. Case-in-point: the "Donda" creator's most recent shocking post claiming that "Skete" (Pete) is now dead. So, what exactly does it mean? Let's unpack the known details.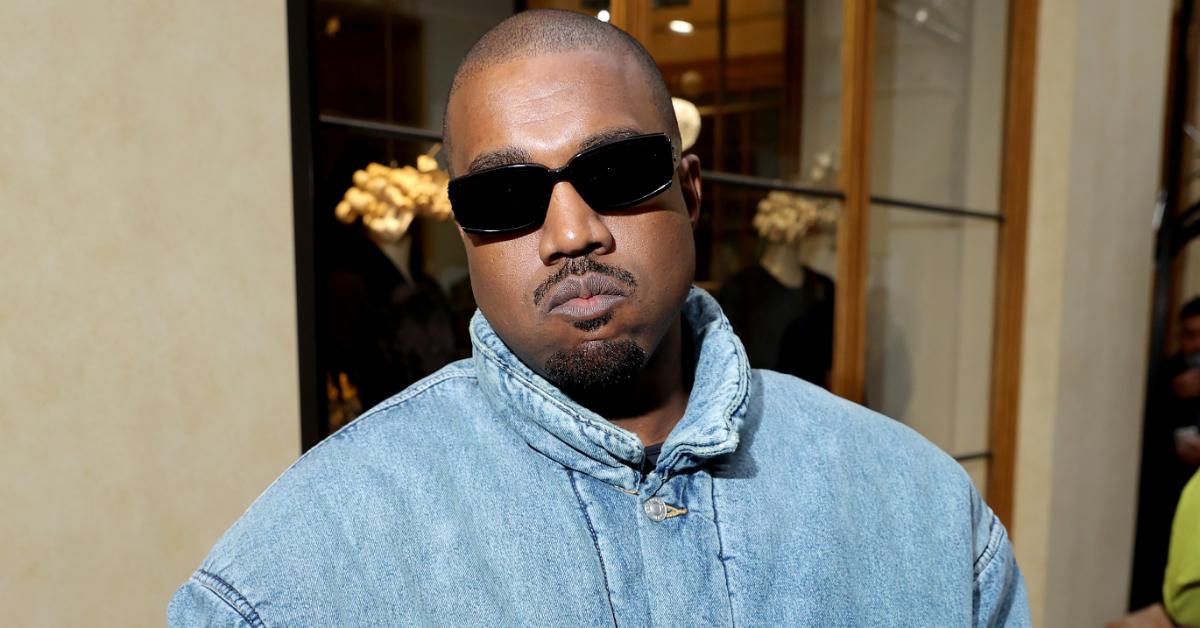 Article continues below advertisement
Is Pete Davidson actually dead? Kanye has declared that he is on Instagram.
Taking to Instagram in the morning hours of August 8, 2022, Ye shared an image that definitely caught a lot of fans off-guard when they saw it.
The photo is a doctored image of a folded New York Times newspaper dated August 8, 2022, but the headline is what shocked viewers. It read, "SKETE DAVIDSON DEAD AT AGE 28."
For those who many not know, Ye has been referring to Pete as "Skete" for some time now and the nickname took such a hold that the actor even referred to himself as Skete when texting Ye. For the record, Pete is not actually dead, but Ye is a master of shock value, to say the least.
With Pete not actually dead, that only leaves one possible explanation for why Ye would share something like this: the end of his relationship with Kim Kardashian.
Article continues below advertisement
Indeed, according to CNN, Pete and Kim have officially called it quits on their relationship. "They did break up this week amicably due to distance and schedules," a source close to the former couple told the publication. Pete and Kim first began seeing each other back in October 2021, became Instagram official in March 2022, and made their red carpet debut in May 2022.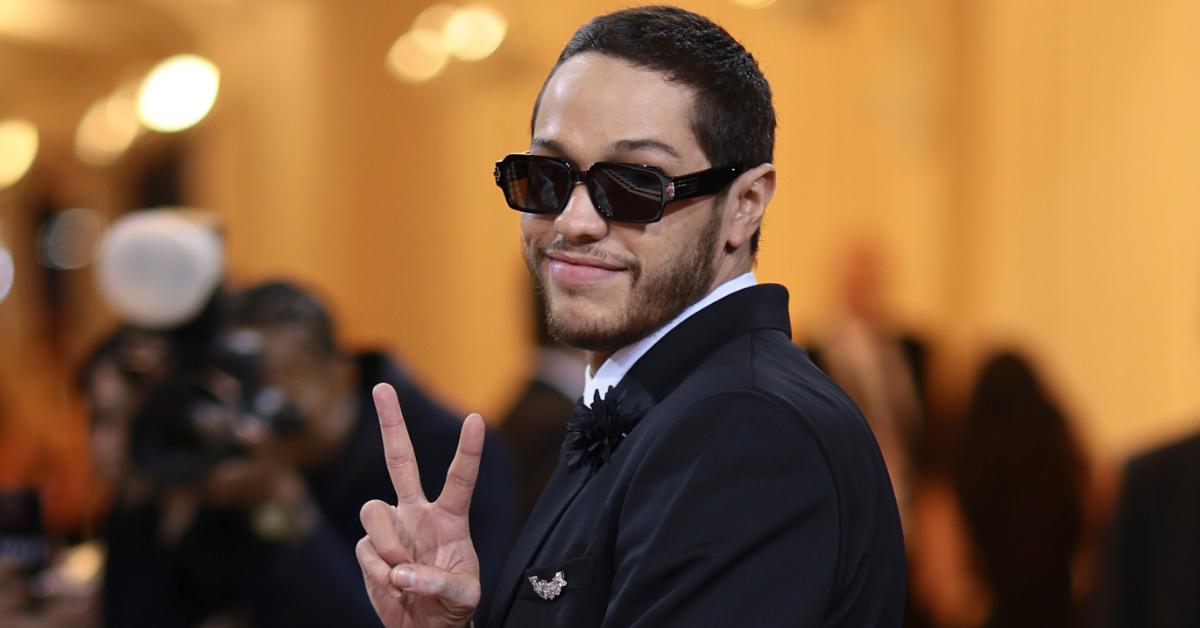 Article continues below advertisement
Those who followed the Kim-Pete relationship saga during that time are well-aware that Ye's presence played a huge role in how everything went down between the former couple. Now, it appears that Ye is celebrating Kim and Pete's breakup in a way that only he could ... by announcing his "death."
Devout Ye fans may even recall that this isn't the first allusion to Pete's passing that he has made. In the music video for "Eazy," a claymation Kanye can be seen holding Pete's head and burying it.
Kanye also addressed his beef with Kid Cudi in the "Skete Davidson Dead" Instagram post.
Pete wasn't the only one that Ye went after in his Instagram post. The artist also took shots at his former longtime close friend and collaborator, Kid Cudi, who seemingly aligned himself with Pete during the heat of the star's beef with Ye. The shocking headline about Pete was followed with a much smaller print diss towards Kid Cudi, which reads "Kid Cudi meant to play funeral but fearful of bottle throwers."
Article continues below advertisement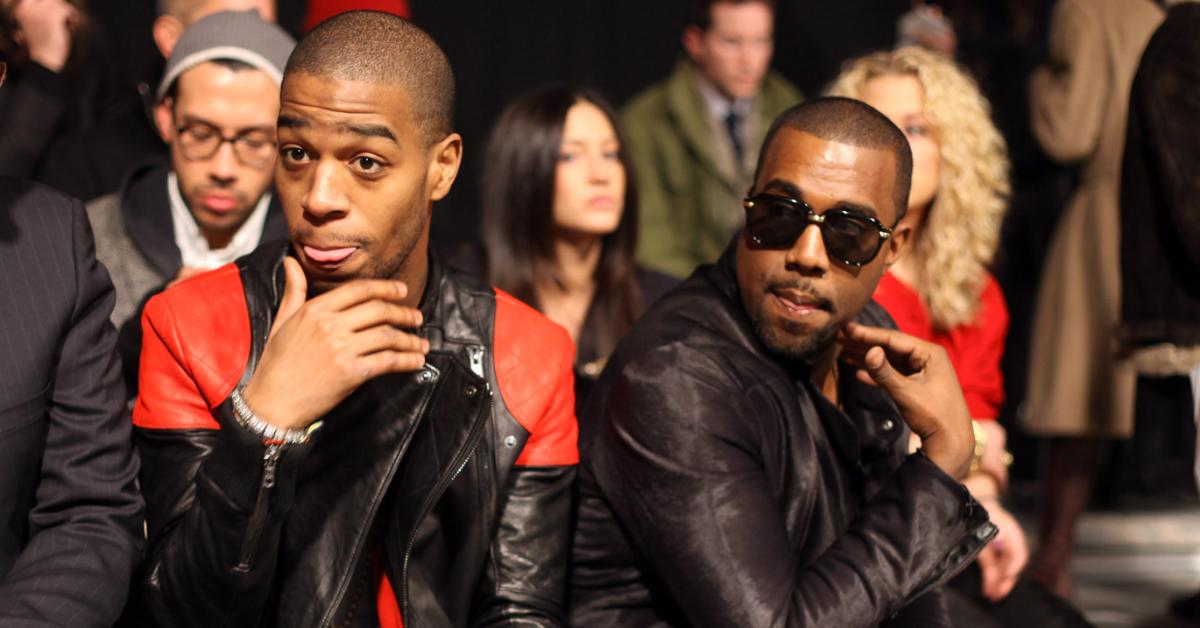 For those who may not know, Ye is referring to a recent incident at the Rolling Loud festival in Miami where Cudi stormed off of the stage during his set because festival goers were throwing bottles at him on stage, per Variety. Beyond that, Cudi was only tapped to headline the festival because Ye had pulled out of his headlining slot last minute. The icing on the cake? Ye still showed up and performed with Lil Durk ... right around the same time that Cudi was on a different stage. Yikes.
It's clear from all of this that Ye decided that it was fitting to reawaken the beef once more to put one final proverbial nail in the coffin against Pete now that he and the rapper's ex-wife are no more. Only time will tell what happens between Ye and Cudi, but in the world of artist beef (and considering how long they've been friends), things could change at the drop of a dime.