Kim Kardashian Is Under Fire Because the Marilyn Monroe Dress She Wore Is Damaged
Kim Kardashian is facing a controversy after the Marilyn Monroe dress she wore to the Met Gala is now seen as ruined after new damage was found.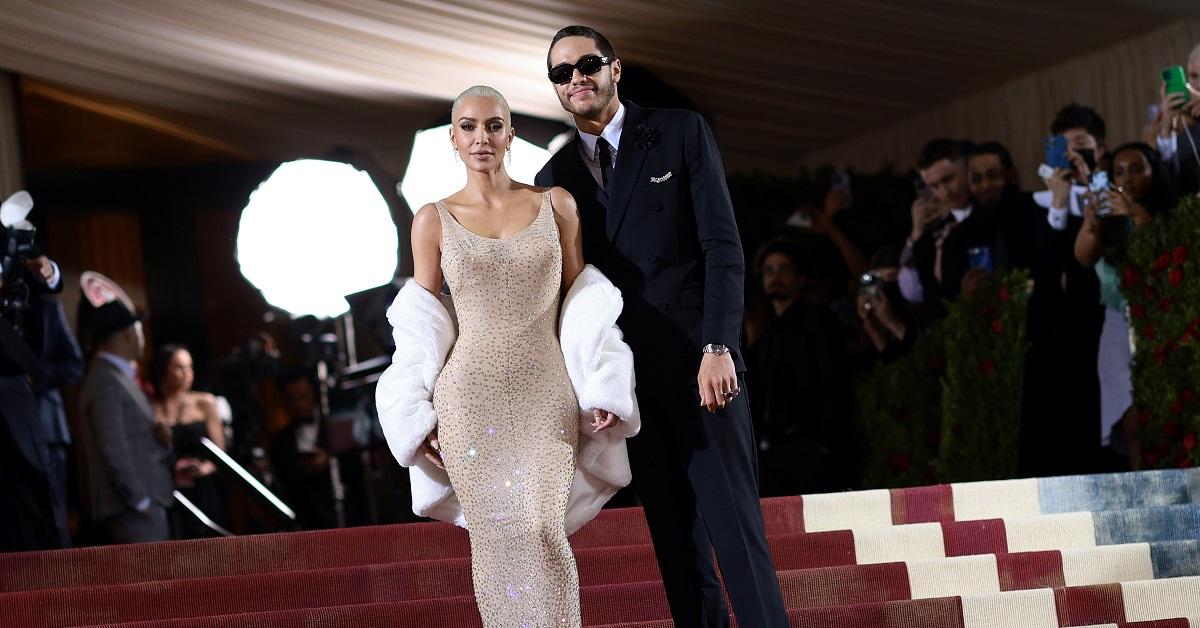 There are very few things Kim Kardashian can do that don't spark some sort of controversy. She's an iconoclastic person, and she makes bold decisions as a result. Just recently, she sparked controversy when she wore Marilyn Monroe's iconic "Happy Birthday, Mr. President" dress during her red carpet appearance at the Met Gala, and even dropped 16 pounds so that she could fit into it.
Article continues below advertisement
Did Kim Kardashian ruin the Marilyn Monroe dress?
Kim made a note of how careful she was being while in the dress, even going so far as to change out of the dress and into a replica once she got inside the event.
"I'm extremely respectful to the dress and what it means to American history," she told Vogue before the event. "I would never want to sit in it or eat in it or have any risk of any damage to it and I won't be wearing the kind of body makeup I usually do."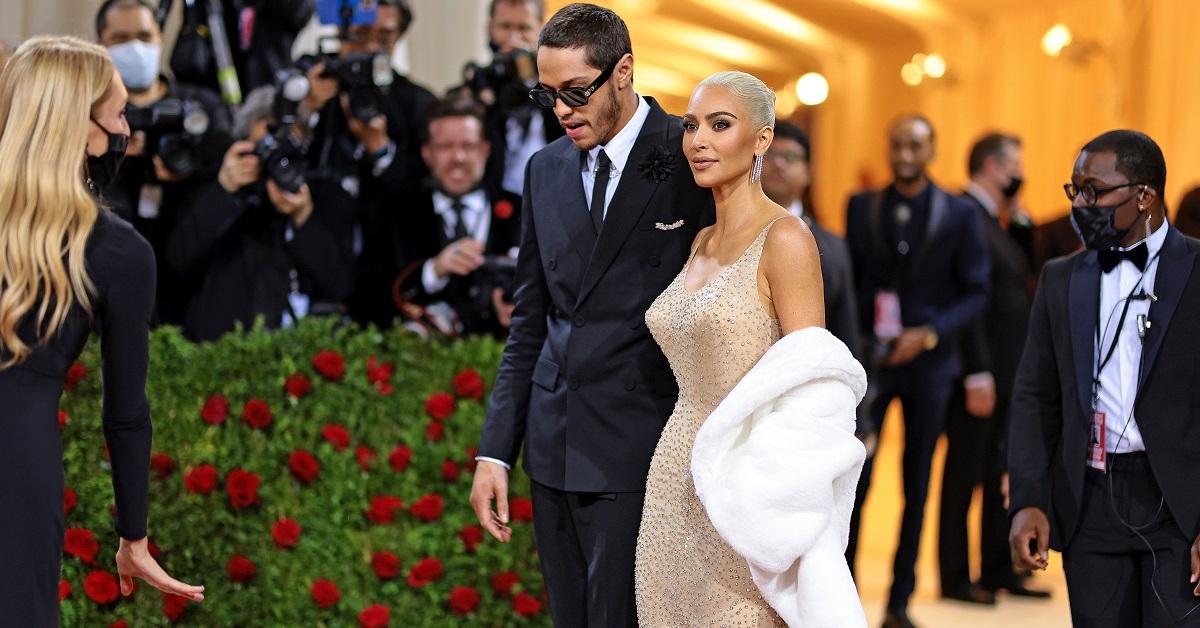 Article continues below advertisement
Even though Kim took extra precautions, it seems that her decision to wear the dress may have damaged it anyway. The dress, which has been called the "world's most expensive," appears to show signs that it has been slightly torn, and several of the crystals that were glued to the dress are now either hanging off of it or missing completely.
Side-by-side photos posted to social media make the difference incredibly stark, and seem to suggest that Kim did pretty significant damage to the dress in just the short time that it was taken out of the museum where it usually resides. Now that there is some photographic evidence that the dress has been damaged, Kim is taking some pretty intense heat online over her decision to wear it.
Article continues below advertisement
Fans are not happy that the dress has been damaged.
After seeing the pictures of the damaged dress, the internet flew into a rage, suggesting that Kim should never have been allowed to wear it.
"Kim should've never worn that dress to begin with. I mean yes it's nice to pay homage to Marilyn but she could've had a new dress made and replicated. This was a timeless and iconic artifact that's been ruined," one person wrote on Twitter.
Article continues below advertisement
"Congratulations to the Met Gala for showcasing a real-life example of why a conservation department like the Costume Institute is necessary for historically significant garments," another person added.
Some experts on preservation had suggested that allowing Kim to wear the costume was a bad idea, but Ripley's Believe It or Not! Museum, which loaned Kim the dress, said that they had taken precautions to ensure it would remain safe.
"This was no easy decision for Ripley's, however, Kim Kardashian has continued to show the utmost respect for this opportunity and historic garment," Ripley's said in a statement after the Met Gala. "From extensive research to following guidelines such as no body makeup, only wearing the dress for the short red-carpet appearance, and making absolutely no alterations, she has become a steward — and added to — its history."