Could Bensler's Romance Be a Huge Mistake? 'That's Messed Up' Hosts Kara and Liza Think So (EXCLUSIVE)
Are Elliot Stabler and Olivia Benson dating in Season 23 of 'Law & Order: SVU'? 'That's Messed Up's' Kara and Liza share their thoughts on Bensler.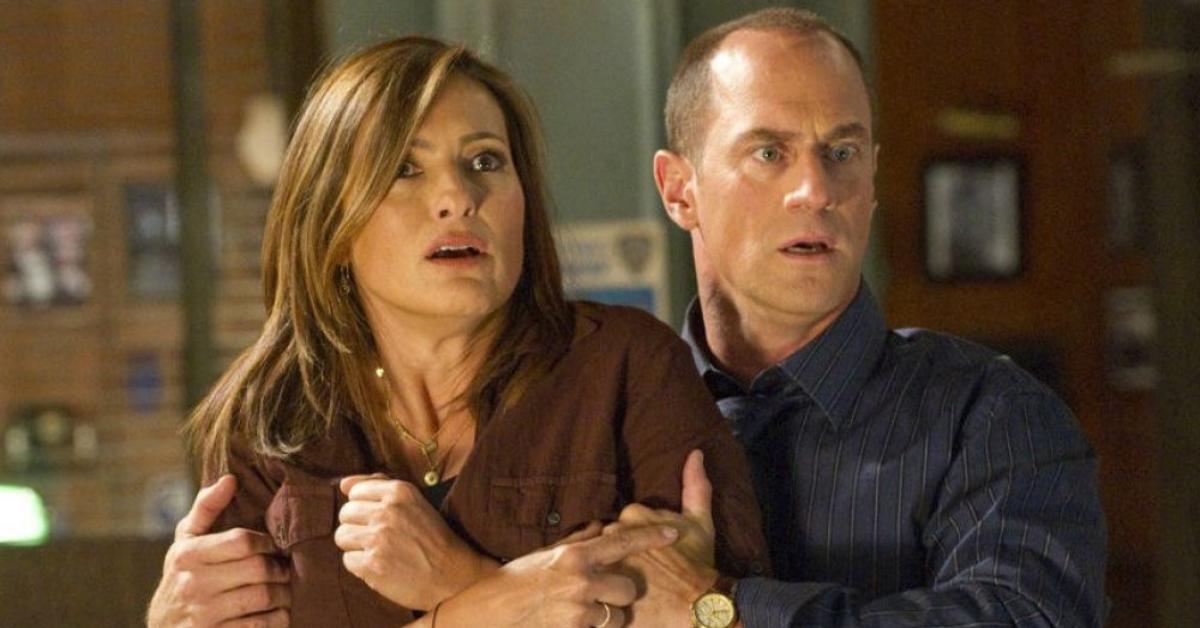 Before the death of his wife, Elliot Stabler and Olivia Benson opted to keep their relationship platonic and professional. But upon Stabler's return to New York and subsequent death of his wife, it became abundantly clear that the lines were blurred.
Article continues below advertisement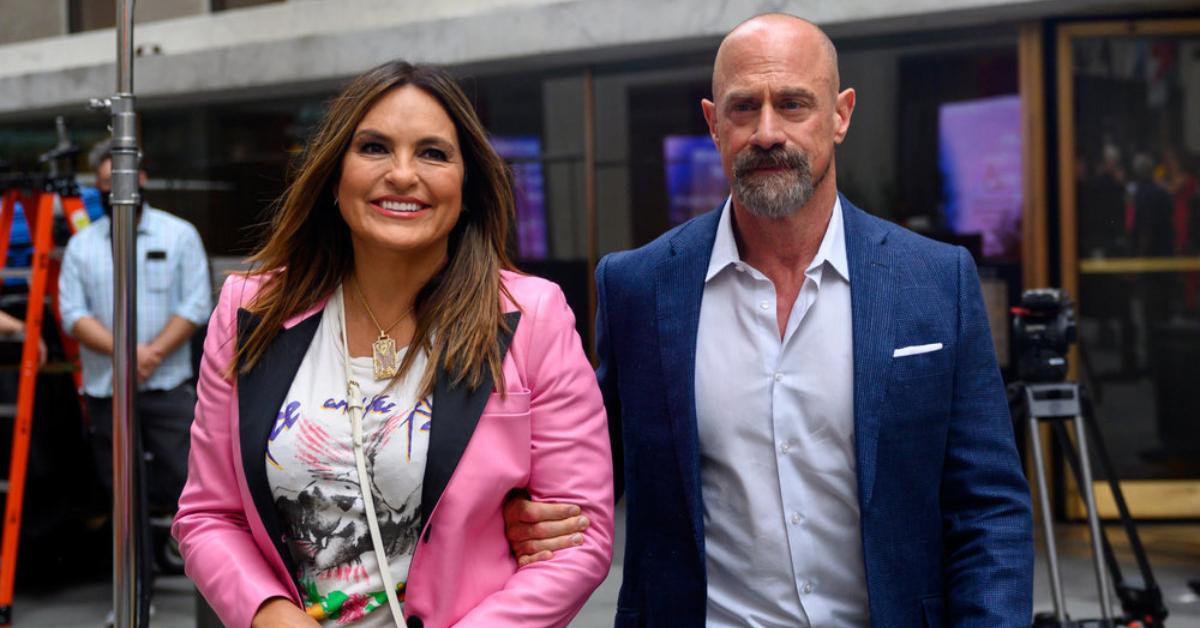 Article continues below advertisement
Are Benson and Stabler dating? 'That's Messed Up' podcast hosts say Bensler could be a big mistake.
Liza and Kara are the dedicated detectives who have dissected dozens of Law & Order episodes on That's Messed Up. And if anyone knows Olivia and Elliot — it's these two… and Ice-T. Although many SVU shippers rejoiced when the former partners were reunited, neither Liza nor Kara believe that Stabler and Benson's romance would be in their best interest.
"They're obviously both very attractive people," Liza told Distractify. "Do we want a nice sexy sex scene to get us going through the winter? Sure. But I do I think Olivia Benson as a person deserves more — not a guy who has not been in therapy for decades and keeps making the same mistakes."
Article continues below advertisement
A less optimistic Kara insisted that showrunners are only yanking our chains. Kara suggested that if things haven't gotten hot and heavy between Elliot and Olivia in the last 23 years, it's unlikely that it will happen now.
"I just don't think they're ever going to get together and I don't think I want to see it," Kara affirmed. "What you think is gonna happen, what the fans are hoping for — I just don't think they're ever going to give it to you."
Article continues below advertisement
Benson's romance (or lack thereof) with Stabler could significantly impact their relationship, and who really wants to see two decades of friendship go down the drain? But if Stabler isn't endgame for Benson, who is? Kara and Liza dish on Benson's ex-boyfriends.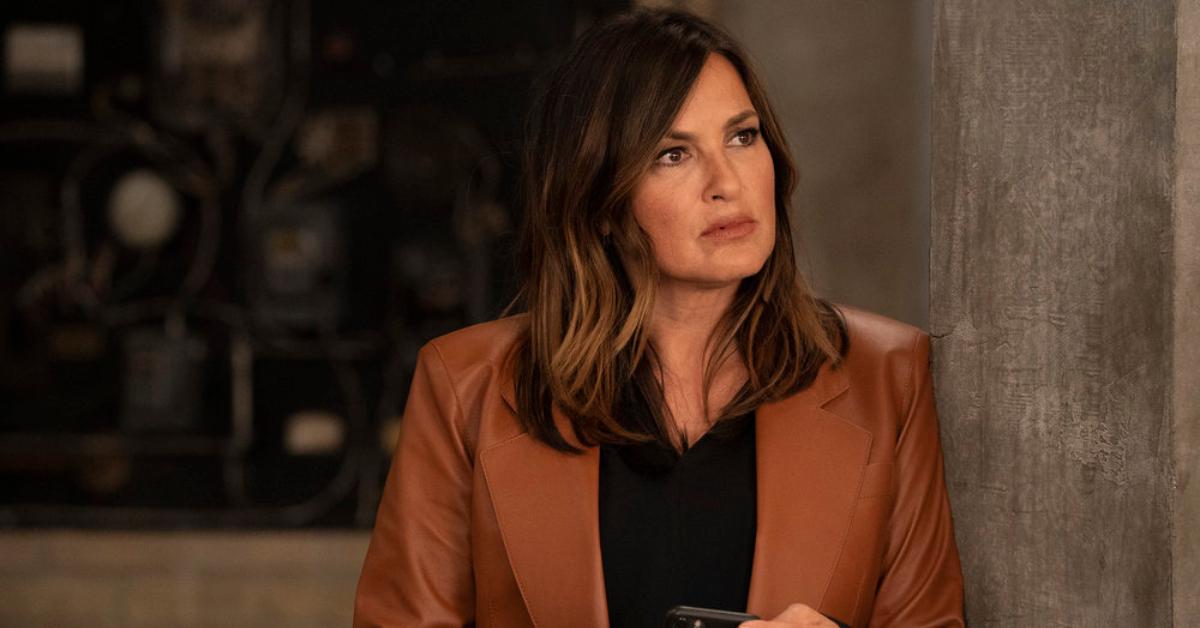 Article continues below advertisement
Who will Olivia Benson end up with? Kara and Liza have theories.
It isn't likely that Elliot and Olivia will ride off into the sunset together just yet, and the lieutenant certainly has options. In the past, Olivia has had a pretty colorful dating history that included quite a few men in uniform.
It seems like Liv's dating history is comprised of only men she works with, but Kara kind of gets it. "I'm a stand-up comedian and I'm married to another stand-up comedian and people are always like, what's that like? And I'm like, it solves and creates a lot of problems."
Liza, on the other hand, hopes Liv strikes gold. "I want her to meet a wealthy person," Liza insisted. "Maybe it's like a retired FBI person."
You can hear more from Liza and Kara on new episodes of That's Messed Up Tuesdays on the Exactly Right Podcast Network. And catch Benson and Stabler's (hopefully platonic) relationship on SVU, Thursdays at 9 p.m. EST, and Organized Crime, Thursdays at 10 p.m. EST on NBC.