Tana Mongeau and Jake Paul Announce They Are Taking a "Break"
Are Tana Mongeau and Jake Paul divorcing? The YouTube stars announce they are taking a break, six months after the couple married in Vegas.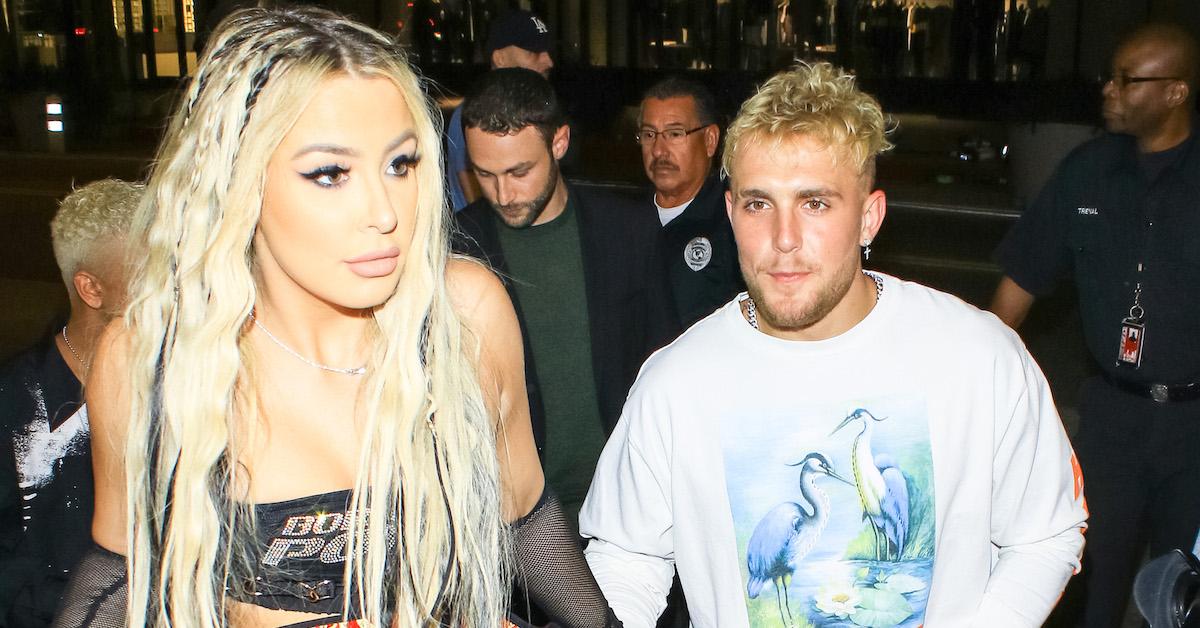 YouTubers Jake Paul and Tana Mongeau have certainly had an uphill battle when it comes to trying to prove to fans that they are a real couple. The pair walked down the aisle on July 28 for unofficial Vegas nuptials, and they've since faced rumors of infidelity, divorce, and having a wedding just for money.
Article continues below advertisement
After nearly six months of marriage, the social media stars announced in separate Instagram posts that they are taking a break. Keep reading to find out why Tana and Jake decided to end their relationship.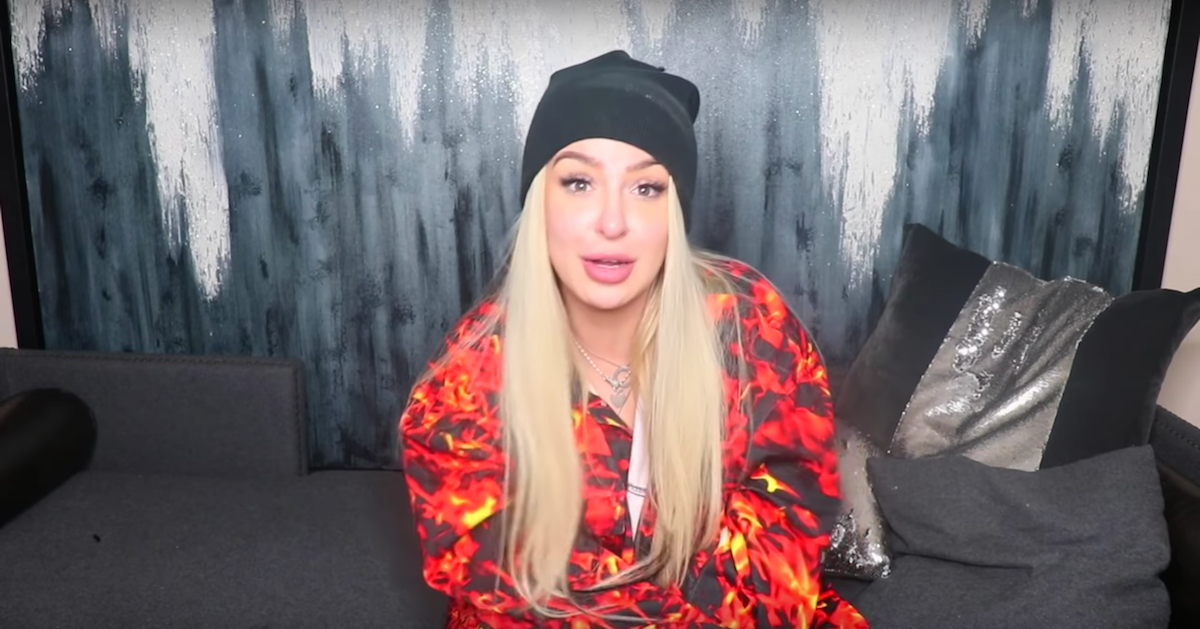 Article continues below advertisement
Are Tana Mongeau and Jake Paul divorcing?
As if fans of the YouTube stars didn't already see thins coming, Tana and Jake confirmed they were separating in 2020. "Ok I don't rly know how to do a 'we're taking a break' post & this is weird as f—… I'm happy to still be able to sit with Jake and laugh as we do this — but for now we both are taking a break to focus on our own crazy lives…" Tana wrote in a lengthy post.
She continued: "I'll never know what the future holds and I will always love Jake and everything we did. I'm grateful to know throughout this I've made a best friend for life & found someone to do life with when no one understood me." Additionally, she joked, "Here's to 2020, working on us, and my new Lamborghini since I get half of everything!"
Though the couple has had their ups and downs, Tana confirmed that their decision to separate was "coming from a place of nothing but love."
Article continues below advertisement
Her ex beau wrote a similar post, explaining to fans that the two were actually sitting side-by-side as they wrote their breakup announcements. "As Tana and I sit next to each other writing captions about taking a break we're literally laughing at how crazy and stupid the past couple months have been and cracking jokes at how silly this all seems," the Team 10 star wrote.
Article continues below advertisement
He added, "I wouldn't change anything that happened.. we're best friends and right now it's best for us to focus on our lives & see what the future holds."
So, why did Tana Mongeau and Jake Paul split?
Jake and Tana are open books when it comes to their respective YouTube channels, but they've been uncharacteristically tight-lipped on the status of their relationship since they got married. In November, Tana decided to reveal more about what the state of her marriage is in a Q&A she posted on her channel.
In the video, she answered 100 fan questions as quickly as she could, which meant she had little time to consider her words carefully.
Article continues below advertisement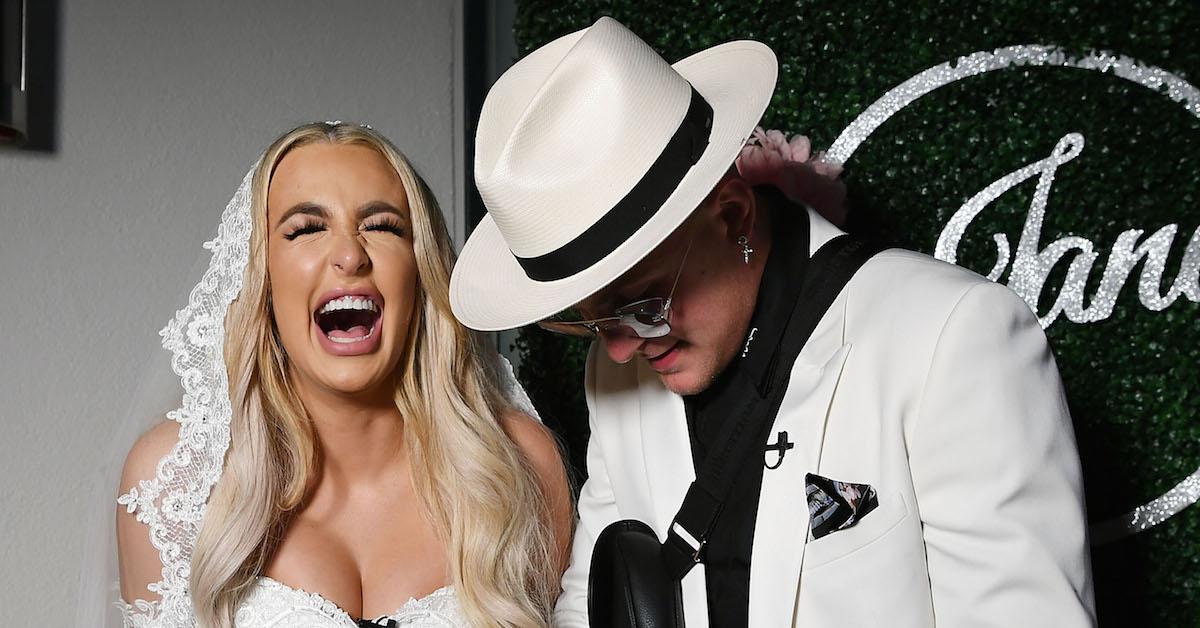 Tana went on to say that she'd leave Jake Paul for fellow YouTuber David Dobrik, that getting married for love was the dumbest thing she had ever done, and that she and Jake talk "unfortunately too much."
She also noted that she won't release her single, "It's Everyday H--" because Jake got lunch with his ex, Erika Costell. She said the lyrics, which were supposed to be jokes would have been taken too seriously by fans after news broke that Jake and Erika had gotten a meal together.
Article continues below advertisement
"I finished writing it, but it was before Jake got lunch with Erika, so now any digs about Erika, I feel like people would take too personally than when they were just jokes. So I don't know if I should release that," she admitted. She later said that she confronted Jake about seeing his ex.
"On which video will the divorce video be uploaded?" Tana was asked.
"Probably the main one," she said in a jaw-dropping moment.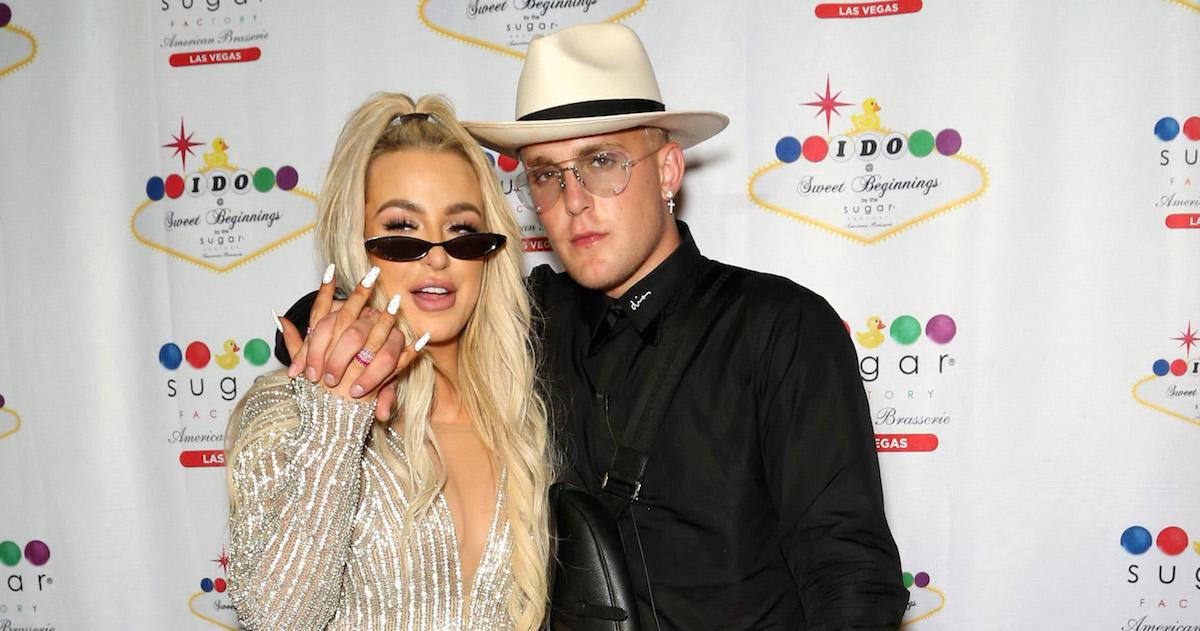 Article continues below advertisement
Tana wasn't too thrilled about her hubby's antics, including his desire to date other women during their marriage. Last month, Tana spoke openly about the hardships she faced while trying to make her "marriage" to Jake work.
"I am so unhappy with the way my relationship with Jake looks in the public eye," Tana said.
Adding, "And I've done so much pretending that I don't care what I do, so it's my fault. I loved Jake and I still do... I did so much of being the cool girl and not caring because I wanted to do life with this person... I put so much of myself into Jake that I lost myself, and that's not his fault."
Article continues below advertisement
Tana says she didn't want an open relationship — but Jake insisted on one.
One month after her Vegas wedding, Tana revealed on the Zach Sang Show that she and Jake were in an open relationship. In her most recent video, the blonde beauty talked about how that affected her mental health.
"I feel like an open relationship with Jake was him being able to have sex with a new b---h every night, which I am not blaming him," she said. "I was the one green-lighting everything because I just wanted to make him happy. And letting it kill me. You can only let something kill you for so long until it's actually going to f--king kill you."