The Chicks Are Performing at the DNC — but Are They Democrats?
The Chicks (formerly the Dixie Chicks) have never been ones to avoid getting political, but have they ever said which political party they support?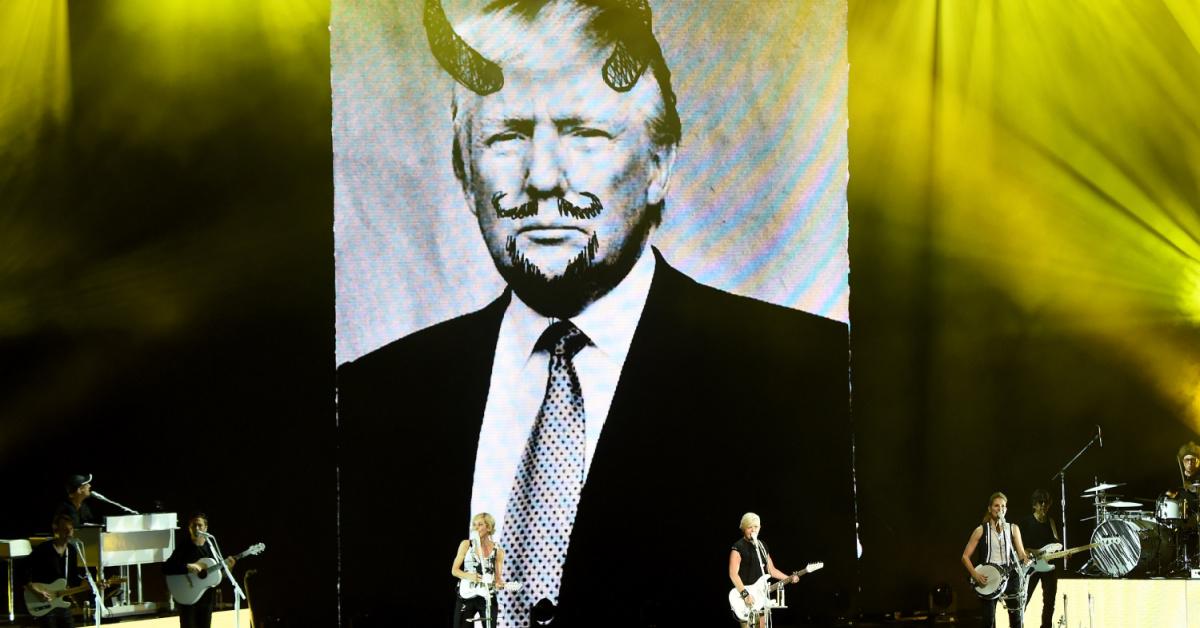 It's been a big year for the Dixie Chicks. Actually, that's not even entirely accurate anymore. It's been a big year for The Chicks — part of their big year was an official name change. Also in 2020, the Chicks released "Gaslighter," their first studio album after a 14-year hiatus. And now, they're going to be playing at the 2020 Democratic National Convention. Whew! Talk about jumping right back into things!
Article continues below advertisement
Since the Chicks are playing the DNC, people have one main question: Are the Dixie Chicks Democrats? Here's what we know.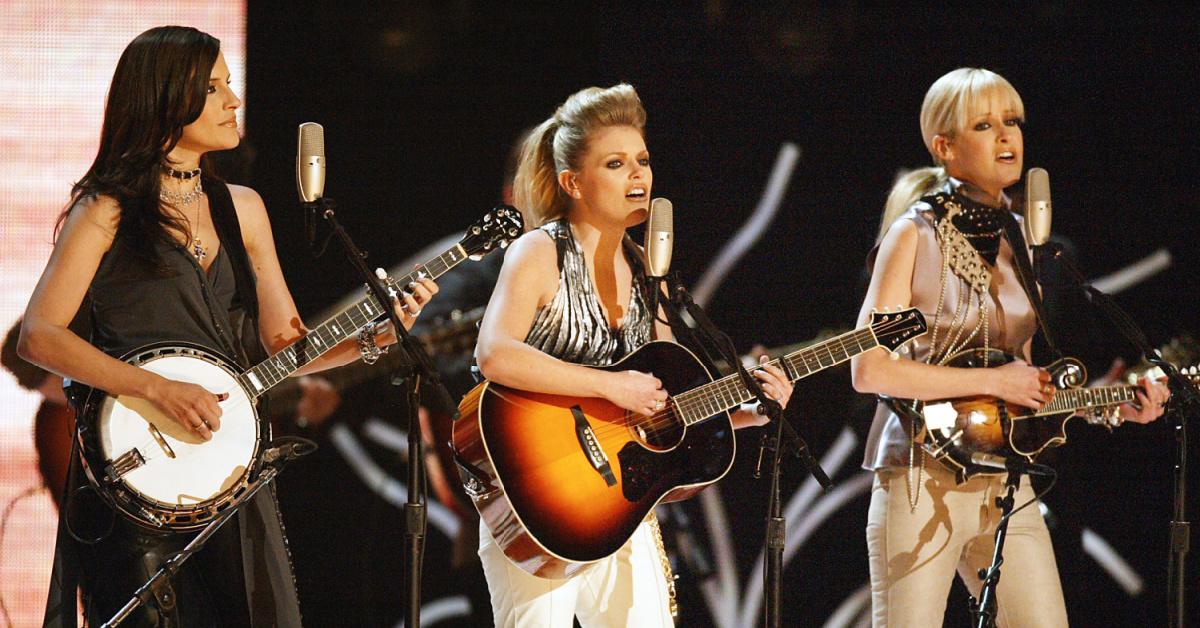 Article continues below advertisement
Are the Dixie Chicks Democrats?
So, obviously, the only people who really know how the Chicks vote are Natalie Maines, Emily Strayer, and Martie Maguire (the Chicks themselves, in case you didn't know their real names). That being said, the Chicks have not been afraid to voice their political opinions in the past. In fact, depending on how long you've been a fan, you probably remember the biggest controversy surrounding the band.
On March 10, 2003 — a little more than a week before the U.S. invasion of Iraq — the Chicks performed at the Shepherds Bush Empire theater in London, England. Right before playing their new song "Travelin' Soldier," lead singer Natalie Maines said to the crowd: "Just so you know, we're on the good side with y'all. We do not want this war, this violence, and we're ashamed that the president is from Texas."
Article continues below advertisement
Today, that comment might seem pretty innocuous, but in 2003, it was akin to blasphemy in some people's minds. In the months and years following the Sept. 11 terrorist attacks, many people had a very narrow view of what it meant to be patriotic. In short, it called for unwavering support for President George W. Bush and the military. To speak against the president — especially on foreign soil — was unthinkable and horrendous, to hear President Bush's supporters speak of it.
Article continues below advertisement
The Chicks were effectively cast out of the country music community by their own former fans after Natalie's comments. They were blacklisted by thousands of radio stations all around the country, people burned their albums, and — worst of all — sent the women death threats. The backlash was swift, and the Chicks suddenly found themselves without the same devoted fanbase.
That didn't keep them from continuing to make music, though. The Chicks released another album, won a bunch of Grammys, then took a break from the music scene to spend time with their families. This year, they returned to their music career — and they did it with a bang.
Article continues below advertisement
"Gaslighter" is the title track off their newest album, and while on its face, it's about Natalie's divorce from her ex-husband, there's no denying that a lot of the lyrics also happen to be remarkably applicable to the current U.S. President. Coincidence? Probably not. Natalie even fired her Twitter account back up recently to share some new thoughts regarding Donald Trump.
Article continues below advertisement
In short, the Chicks haven't exactly come right out and said they are Democrats, but … come on. They're playing for the Democratic National Convention and Natalie, at least, has some choice words for the current (Republican) president. Just like every other American citizen, Natalie, Emily, and Martie are free to vote for whomever they choose, but we've got a pretty good idea of who won't be on their ballot.
You can watch the Chicks' DNC performance on Thursday, Aug. 20 at 9:00 p.m. ET.