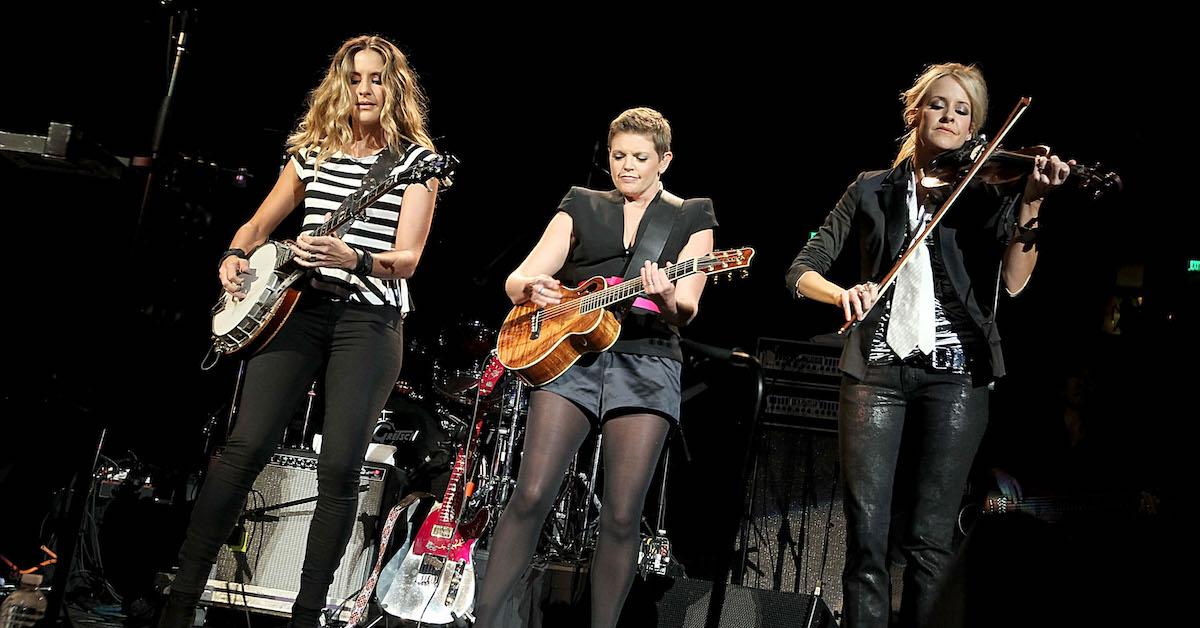 What Is the Meaning of 'Gaslighter' by the Dixie Chicks? It's Their First Single Since 2006
On March 4, the Dixie Chicks dropped a brand new song called "Gaslighter," the group's first single since 2006. It's the title track of their upcoming album, which comes out May 1. After hearing the song and watching the accompanying music video, we decided to dig deeper into the meaning of "Gaslighter."
Article continues below advertisement
For the past decade, the band had seemingly dropped off the face of the Earth. (At least as far as new music is concerned.) This has everything to do with the controversial remarks made by lead singer Natalie Maines about former president George W. Bush in 2002.
"Just so you know, we're on the good side with y'all," Natalie said at a Dixie Chicks concert. "We do not want this war, this violence. And we're ashamed the President of the United States is from Texas."
Although their 2006 album Taking the Long Way wound up at number one on the Billboard charts and won Grammy Awards, the Dixie Chicks have largely stepped away from the country music scene since. But now? They're back! So let's take a closer look at the meaning behind "Gaslighter."
Article continues below advertisement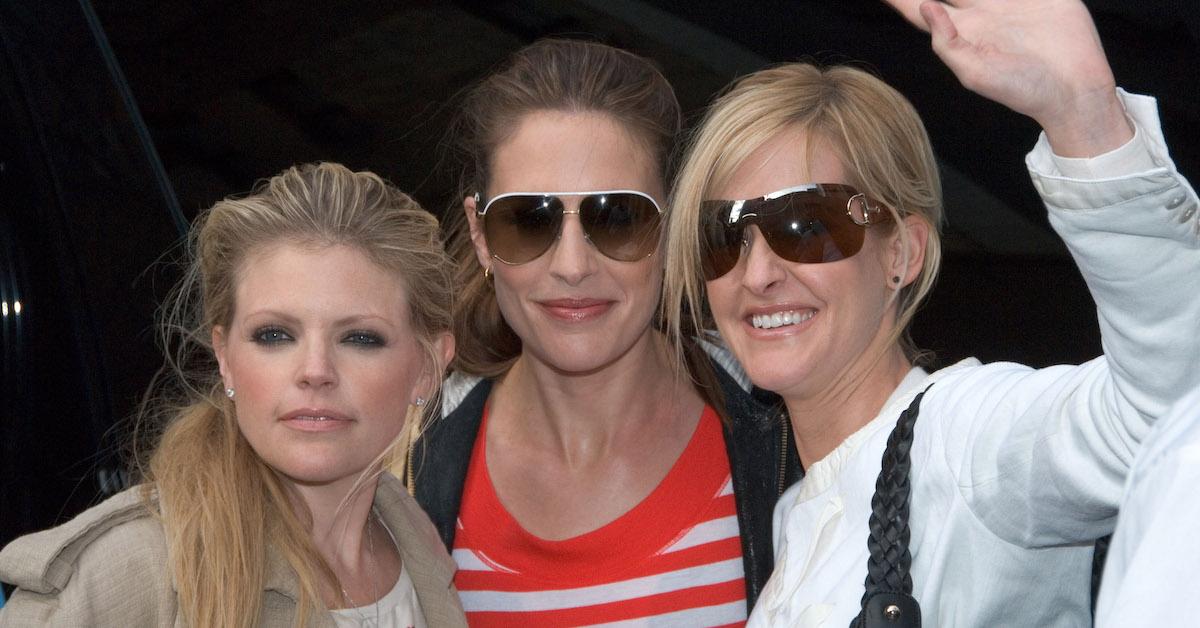 The Dixie Chicks' 'Gaslighter' seems to be about Natalie's divorce.
If you listen to the lyrics of "Gaslighter," it's clear they're singing about a lying, cheating, no-good man — and presumably, about Natalie's ex, actor Adrian Pasdar. "Hollywood welcomed you with open doors/ No matter what they gave you, you still wanted more," they sing.
The chorus goes: "Gaslighter, denier, doing anything to get your a-s farther/ Gaslighter, big timer, repeating all of the mistakes of your father."
Article continues below advertisement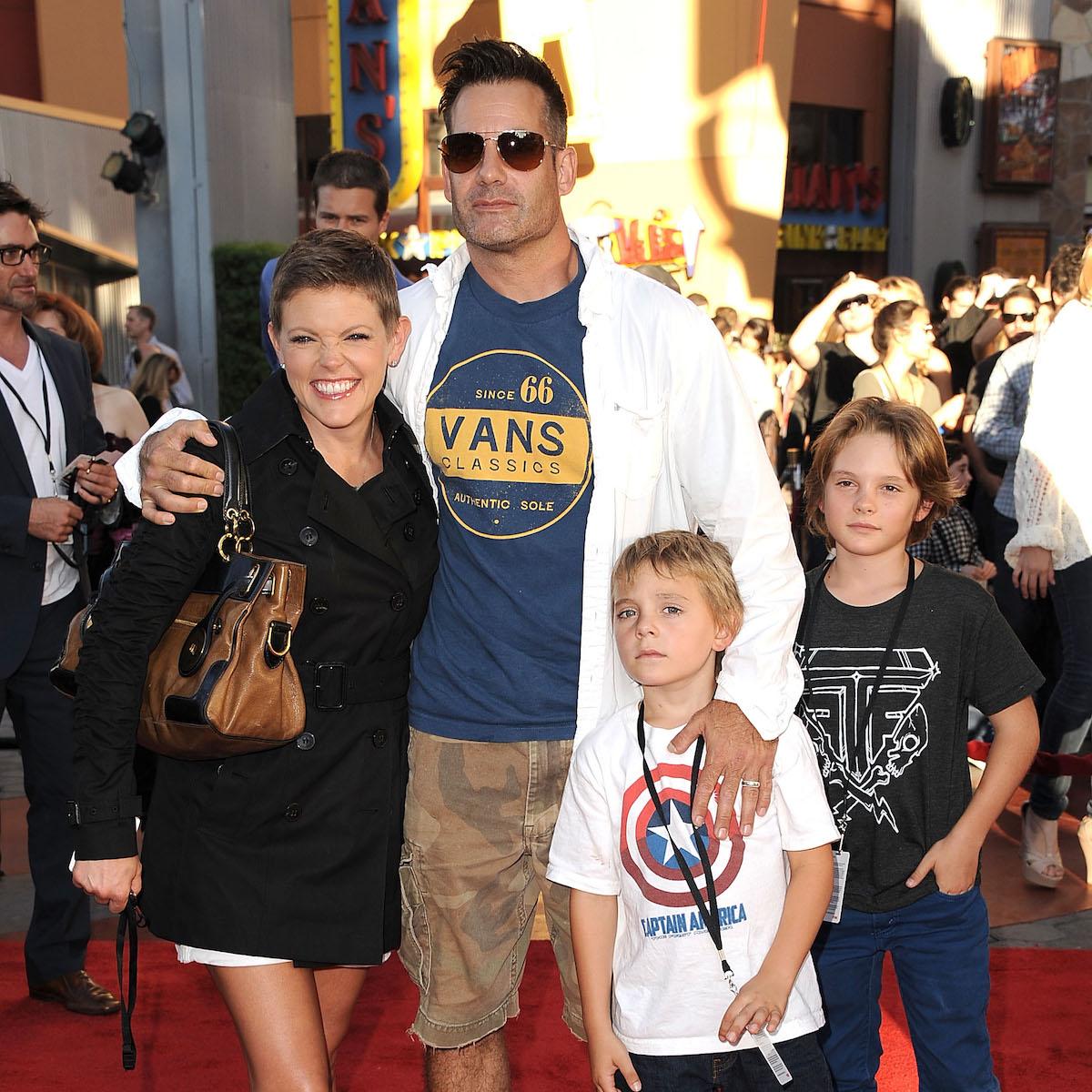 Natalie and Adrian have two children together.
The former couple share two sons: Jackson, 17, and Beckett, 14. In 2017, the country music superstar filed for divorce from Adrian after they had been married for 17 years. The process has dragged on for quite some time as a result of Adrian demanding tens of thousands of dollars in spousal/child support — but Natalie has fought it. Recently though, he demanded $60,000 in monthly payments from his ex.
Article continues below advertisement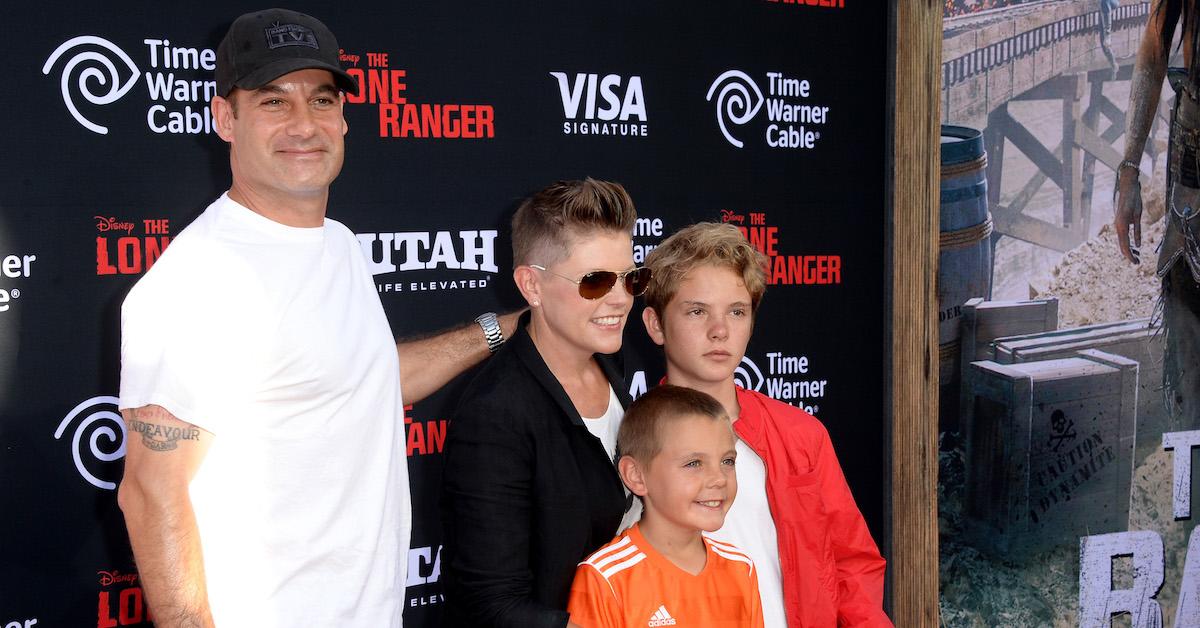 Still, it's hard to ignore the propaganda aspect of 'Gaslighter.'
I mean, the Dixie Chicks are wearing military-esque uniforms while marching in formation in the video. Which is reminiscent of the type of political propaganda dictators have used to effectively gaslight citizens.
Article continues below advertisement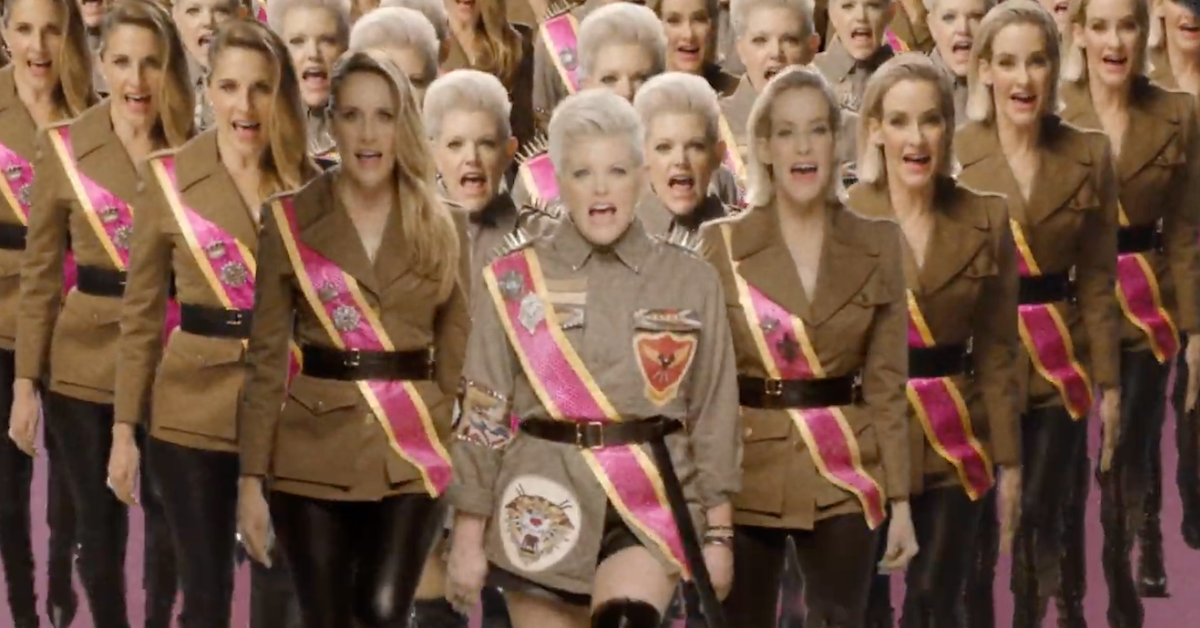 Not to mention, President Donald Trump has been widely and continually accused of gaslighting when it comes to denying media reports or disputing scientific evidence that doesn't align with his agenda. Could "Gaslighter" be a thinly-veiled political statement via a jab at the current POTUS?
Hmmm. We could see how some people might take it that way.
Article continues below advertisement
Article continues below advertisement
There you have it! The meaning behind Dixie Chicks' new song "Gaslighter" is exactly what it seems; it's about Natalie's relationship/divorce from Adrian. Granted, the exes haven't spoken publicly about their reasons for splitting up — so it's hard to be 100-percent sure.
It's also difficult to deny the more subtle, second meaning of the song. And you have to admit: "Gaslighter" would be a perfect song to play alongside a montage of Trump's antics over these past four years. Maybe he'll give it a try at one of his upcoming rallies?