Why Is John Kasich Set to Speak at the Democratic National Convention?
Former Governor of Ohio John Kasich (R) will be one of the speakers at the Democratic National Convention. Details on why he will be there.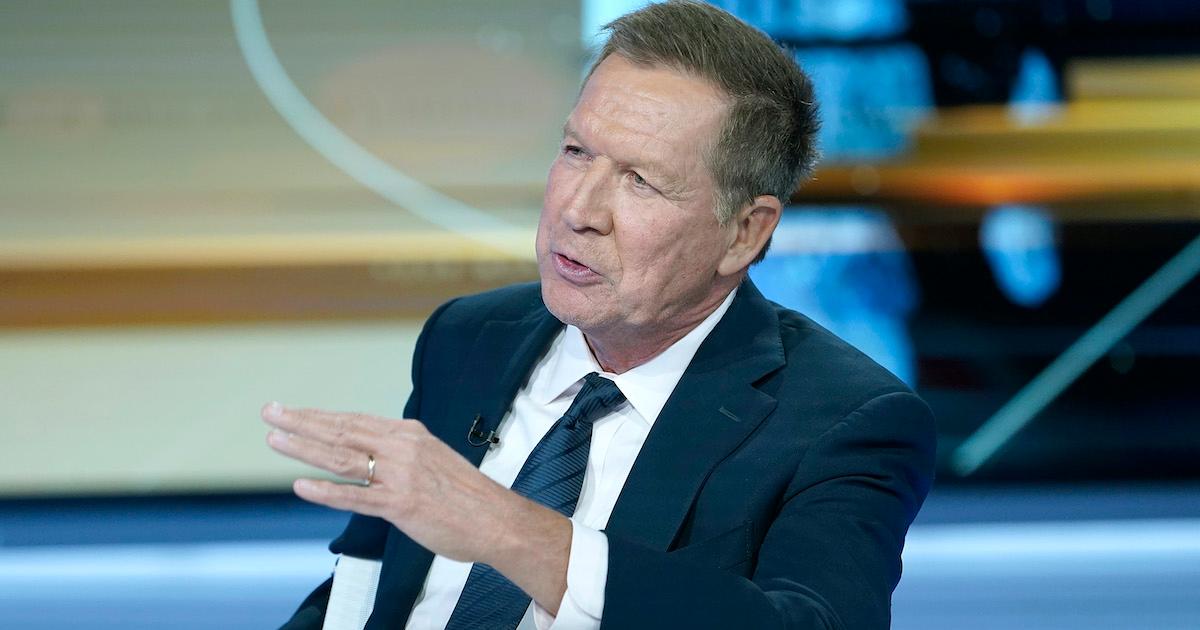 The 49th Democratic National Convention is set to take place between Aug. 17 and Aug. 20 in Milwaukee, Wis., and it will provide leaders for the party the opportunity to officially choose the presidential candidate and his running mate. It is expected that the selections will be Joe Biden and his recent VP pick, Kamala Harris.
Article continues below advertisement
Like its name suggests, the DNC generally consists of politicians from the Democratic party offering their endorsements. For the 2020 list of speakers, there is a name that has some members of the public confused.
Why is John Kasich speaking at the DNC? The former governor of Ohio is a Republican, and his expected presence at opening night of the convention suggests a big endorsement.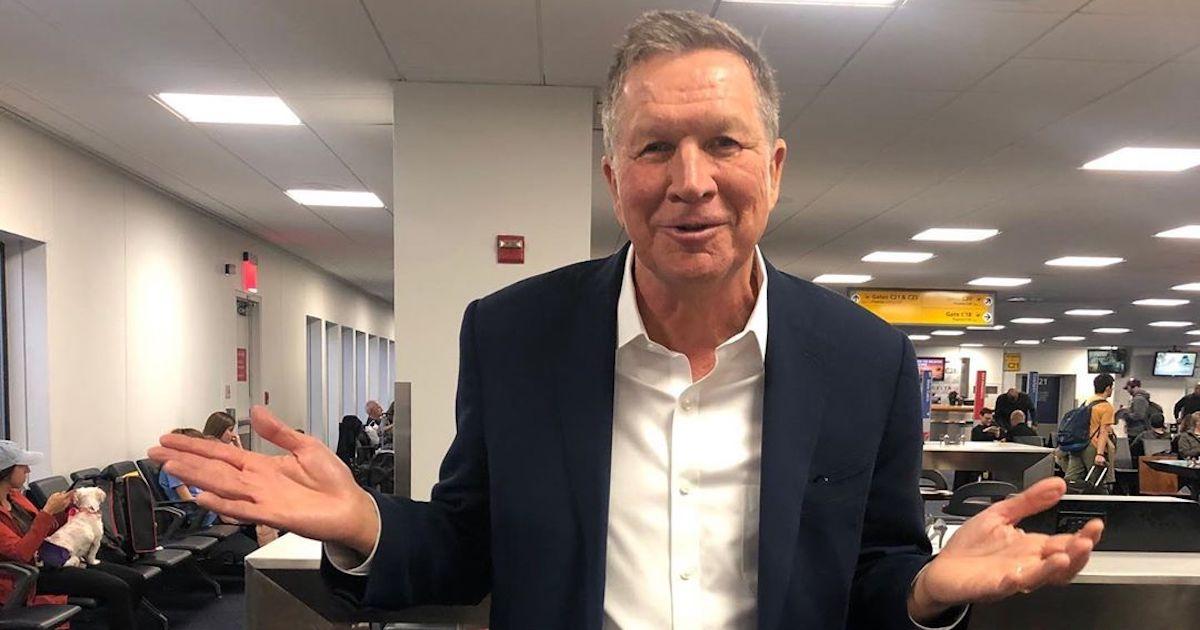 Article continues below advertisement
Why is John Kasich speaking at the DNC?
In addition to representing the state of Ohio as a state legislator, congressman, and governor as a member of the Republican party, John also ran for president in 2016. The expectation is that John is speaking at the DNC to express his support for Joe Biden and Kamala Harris ahead of the 2020 presidential election.
Though his affiliation still lies as a conservative, John will be one of the first major politicians to cross party lines and endorse Joe for president.
In an interview with BuzzFeed News a week before the speaker list was confirmed, John explained his motives for attending the DNC. He said that he feels obligated to speak at the DNC because he is concerned about the country's future if President Donald Trump is re-elected.
Article continues below advertisement
"This was not something that I instigated. And when they came and asked, 'Do you want to do it?' I had to think about it, right? I had to think about it. And it's not like I'm gonna be turning around. I'm a Republican," he said. "But I just think that at this point in time, my Republican affiliation is outweighed by my concern about the direction of the country."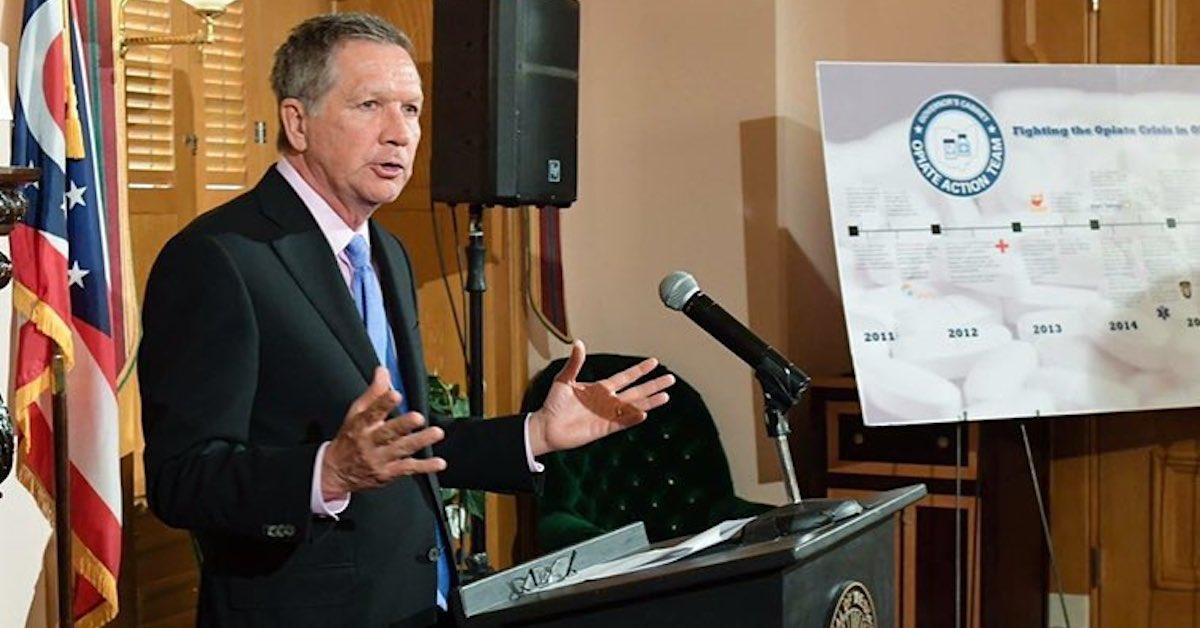 Article continues below advertisement
Will John Kasich endorse Biden?
The former governor of Ohio has long been against President Trump, but his purported endorsement of a Democratic candidate is new territory. For the presidential election of 2016, John stated that he wrote in the late Arizona Senator John McCain instead of casting his vote for Democratic nominee Hillary Clinton.
For the 2020 election, however, John explained that he knew he had to make a choice.
"I wasn't going to vote for somebody else. I just wasn't going to do it this time. I did it the last time," he said in a speech on Aug. 16, per The New York Times. "You know, I had always been hopeful, even after the convention and after the election, that perhaps we would see a change in the president, but we just never have. I happen to think it's the soul of our country that is being damaged, and that's what I'm concerned about."
Article continues below advertisement
He assured members of the public that his feelings toward President Trump were not driven by the fact that he beat him for the party nomination in 2016.
"I don't have any personal anger or anything toward him, I just don't. It's nothing to be taken personally. I just fundamentally disagree with the whole approach, and I'm deeply worried about our nation," he continued in his speech. "I think if we continue this, I worry about how we ever will recover."
Article continues below advertisement
He went on to discuss how he hopes that his decision to endorse Joe and Kamala will encourage other Republican leaders to put aside their partisan concerns as a "start" in favor of the country.
"Somebody has to start being willing to break down this tribalism. I don't think that I will achieve that, but somebody's got to start," he said. Somebody has to be able to begin to say, 'No, you've got to take off your partisan hat, and you've got to realize we're Americans.'"
John then expressed the reasons why he is specifically in favor of Joe Biden.
"With Biden, who I've know for a long time, I just think that he has the ability to be patient and bring people together and to try to solve some of our big problems by engaging in dialogue," John noted.
Article continues below advertisement
"Nothing great was ever achieved in this country where we're fighting with each other like we are now, nothing," he continued. "And significant things can be accomplished when there's respect on all sides regardless of some fundamental differences."
On Twitter, John later referred to Joe Biden as a "unifier."
The Democratic National Convention will air from 9 p.m. to 11 p.m. from Aug. 17 to Aug. 20.