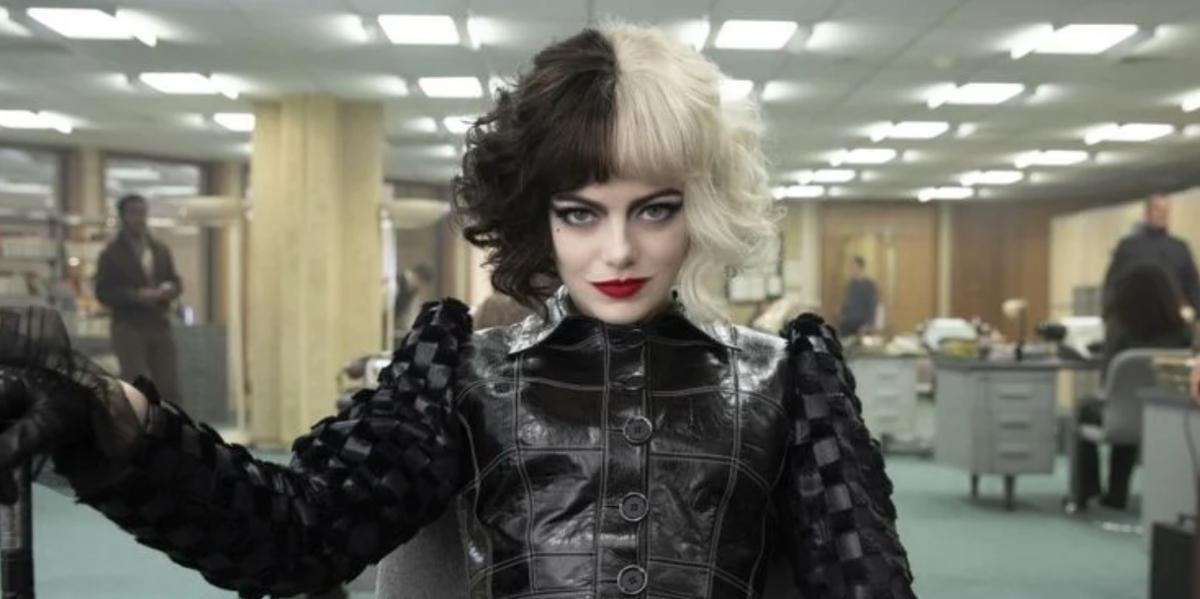 Not All the Dogs That Audiences See in the Disney Movie 'Cruella' Are Real
Disney's live-action prequel Cruella, starring Emma Stone, uncovers Cruella de Vil's origin story and what she was like before the events of the classic tale The Hundred and One Dalmatians. The children's novel was originally published in 1956 by novelist and playwright Dodie Smith. The story has since been adapted twice for the silver screen, first in 1961 as an animated film and then in 1996 as a live-action movie starring Glenn Close and Jeff Daniels.
Article continues below advertisement
Actress Emma Stone's version of Cruella de Vil breathes new life into one of the studio's most infamous animated villains. According to the film's synopsis on Disney Plus, where it's at last available for free, the movie is set in 1970 London and follows a young woman, Estella, who has a "flair for fashion," and receives the attention of Baroness von Hellman (Emma Thompson).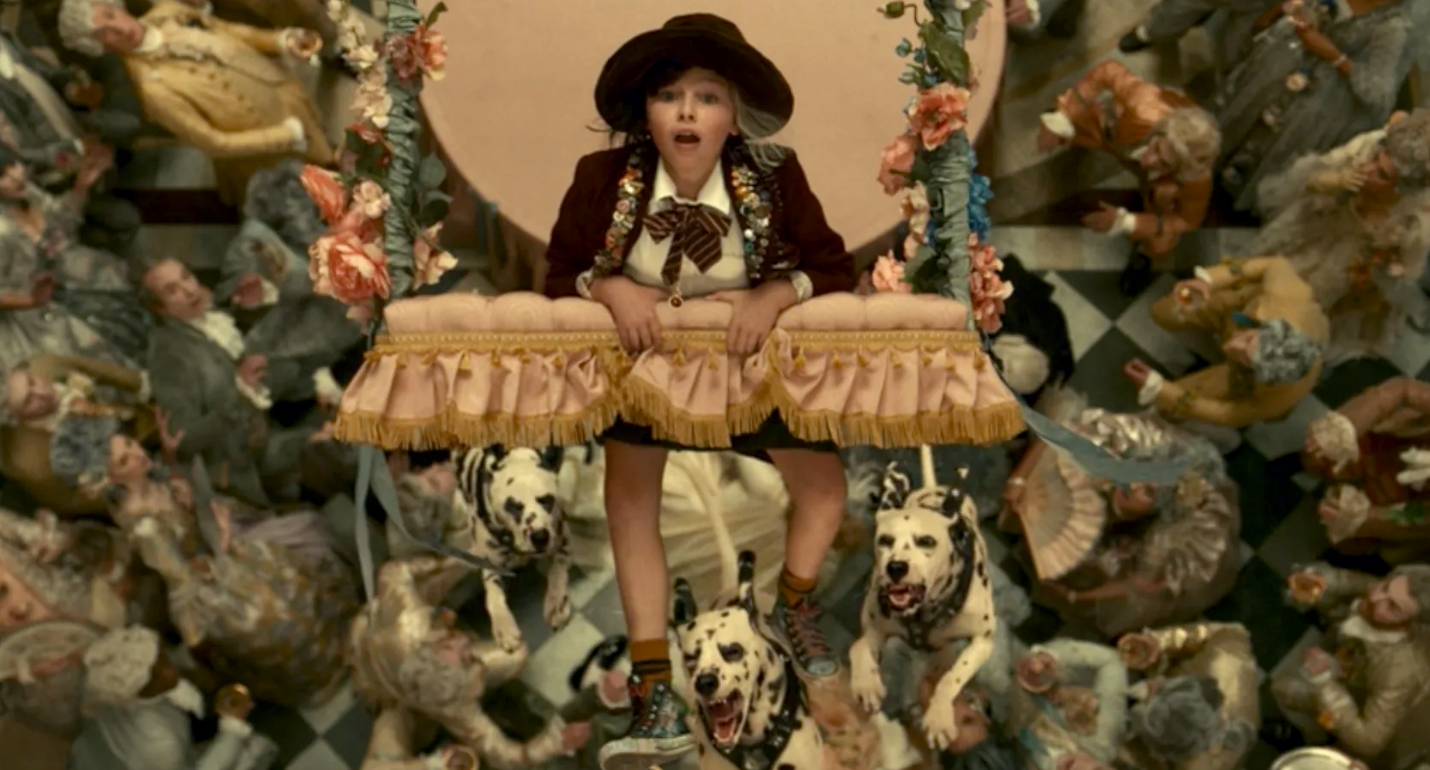 Article continues below advertisement
However, the relationship between them encourages Estella to "embrace her wicked side," and she ends up becoming the "raucous, fashionable, and revenge-bent" Cruella de Vil. While audiences get the back story of Cruella de Vil, the Dalmatians do appear throughout the film, but there's some trickery. Are the dogs all real?
Are the dogs in 'Cruella' real? Yes and No.
Some of the dogs that are featured in Cruella are real. Throughout the film, several dogs, some that are not Dalmatians, made appearances. While there weren't as many real dogs as in the other two adaptions, Cruella brought the dogs to life through a mixture of real and digitally depicted canines. The director of the film, Craig Gillespie, used real dogs in all the close-up shots, including the one where audiences see a puppy sitting in young Estella's (Tipper Seifert-Cleveland) lap.
Article continues below advertisement
However, all of the dogs seen in the final edit of the film are half real and half created by CGI, the effects of which are lifelike enough not to be able to tell the difference between them. There were six trainers on the set of Cruella for the actual dogs. According to Craig, the Dalmatians were pretty hard to work with because they had very limited attention spans and would be a bit rambunctious while in scenes with other dogs.
In an interview with The Wrap, he said, "Dalmatians are not fun ... to wrangle, that is. They're very skittish in their personalities, and then you put three of them in a scene together and it's almost impossible to have them sit still and listen and pay attention. You've got six trainers yelling things in between lines. So usually they would be the first to go. We would do one and a half takes and I'd be like, 'You gotta get rid of the Dalmatians.'"
Article continues below advertisement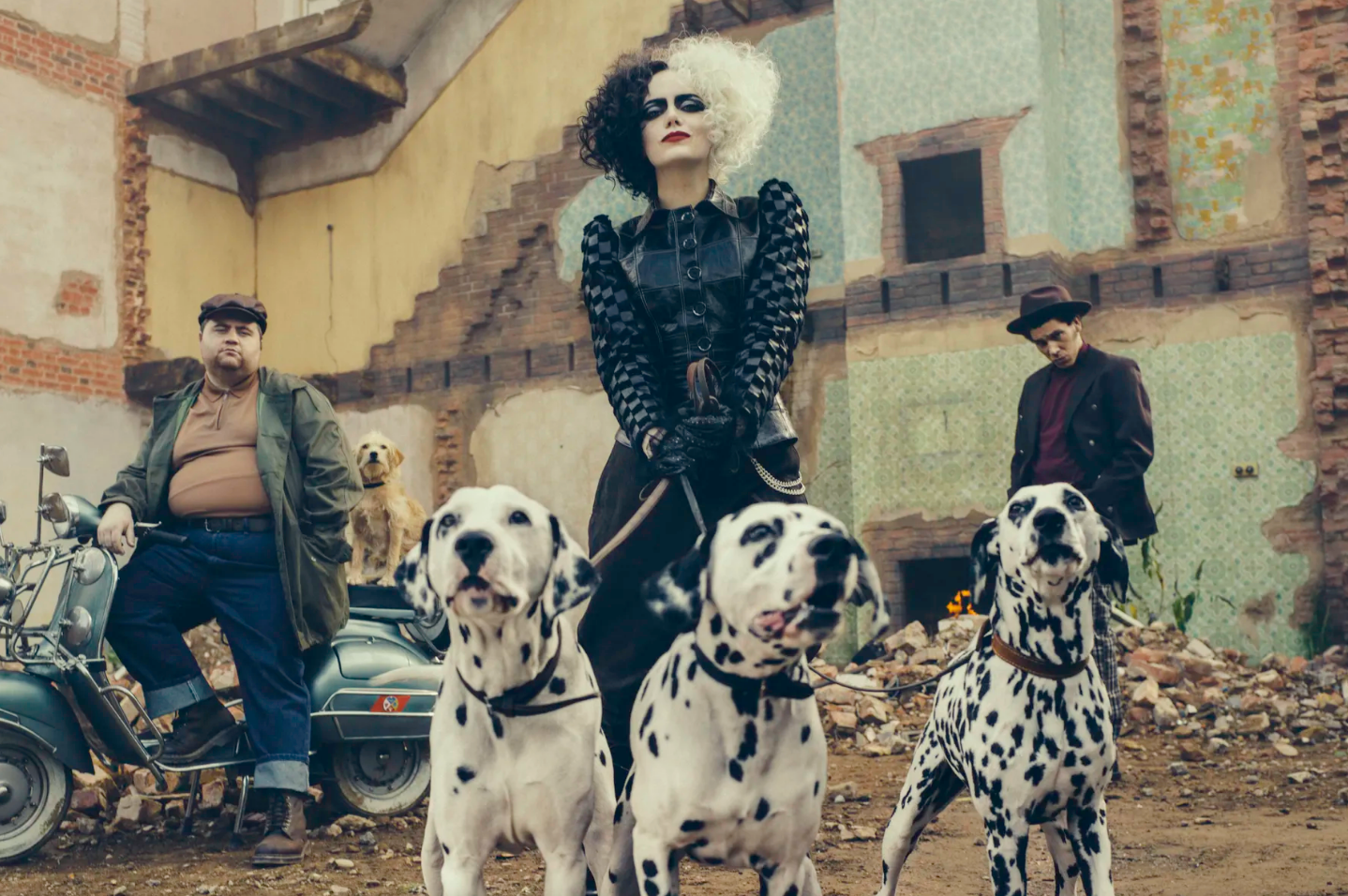 Using CGI for half the dogs helped because the real ones weren't that predictable, and it allowed the filmmakers to adjust and make the dogs do whatever the scene needed them to do. Craig shared, "We had all the dogs on set all the time, and I would always try to shoot real dogs first, and sometimes it would work and we'd be done, but more often than not, within every scene, half of it is real dogs and half of it is CG. And they're so good with the CGI, I can't even tell the difference anymore."
Article continues below advertisement
And don't worry, dog lovers. Cruella de Vil never tried to harm any of the pups of 'Cruella.'
For anyone who hasn't seen the movie yet, there's no want to skin Dalmatian puppies for their desirable fur. This Cruella has no obsession with fur. Right from the beginning, it's clear that Estella is a dog lover. When she is put in a dumpster by her mean classmates, she discovers a stray dog and ends up adopting him. For the entire movie, Buddy becomes her companion, which totally emphasizes that she'd never harm a canine.
And although the Dalmatians aren't super friendly with her at first, neither Estella nor her evil alter ego Cruella harm them.
All the dogs that were in the movie all got homes once filming was over, and even one of the trainers adopted a puppy.
Cruella is now available to stream free on Disney Plus.