Are Tori Spelling and Dean McDermott Still Together? They're on a "Trial Separation"
People are questioning the relationship between Dean McDermott and Tori Spelling right now. Are they still together or have they officially broken up?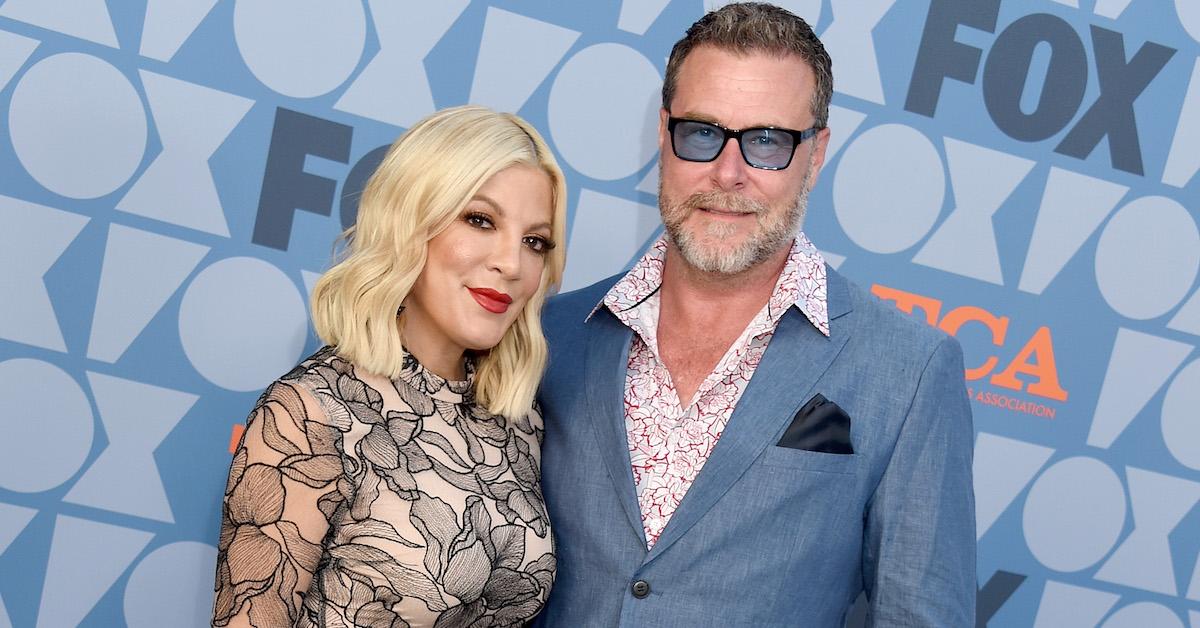 The relationship between Tori Spelling and Dean McDermott has been filled with its fair share of ups and downs over the years. She rose to fame in the '90s on Beverly Hills, 90210, a show focused on attractive, wealthy teenagers living in California.
Article continues below advertisement
Dean has acted in a handful of projects himself, but the most notable project the couple starred in together was their reality TV show Tori & Dean: Home Sweet Hollywood. It ran from 2007 to 2012 before its cancellation. These days, people are wondering if the couple is still together.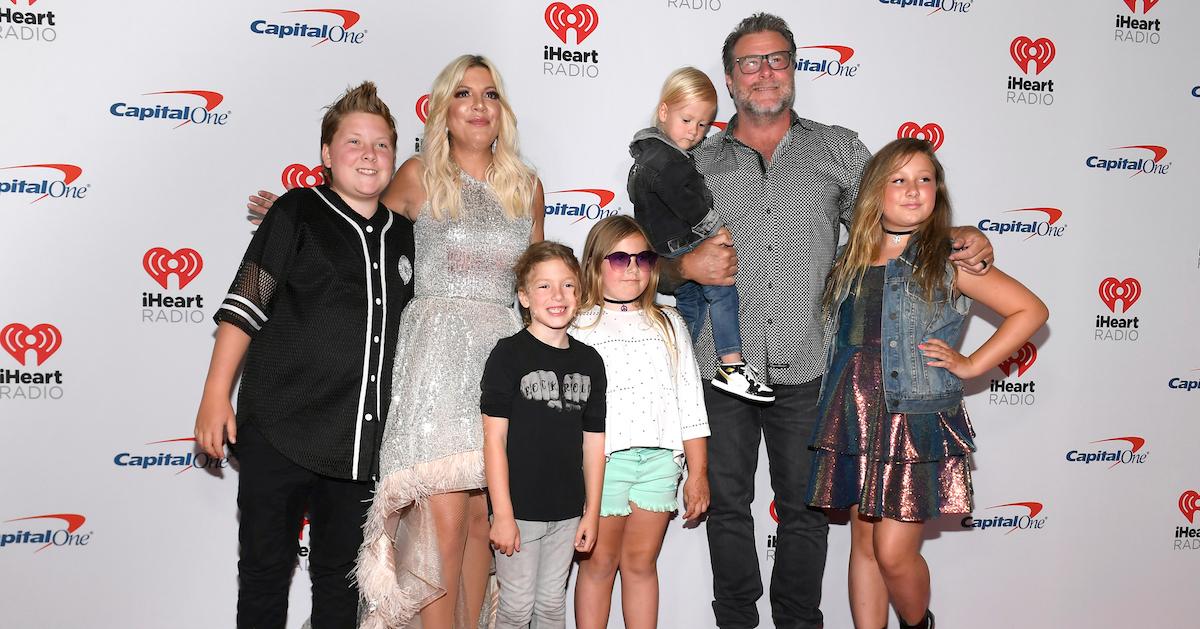 Article continues below advertisement
Are Tori Spelling and Dean McDermott still together?
In June 2022, a source told Us Weekly that Tori's friends are worried "because they never hear from her anymore." The most recent update she's given friends was that she and Dean were "going through with a trial separation."
"They try to reach her and hear no word back. And she hasn't been doing social things anymore. She seems to be isolating herself," they source told the publication. "She's been so MIA that they're worried something's going on – if she's having money troubles again or is depressed. They just aren't getting together in friends groups like they did before."
Article continues below advertisement
Another source told Us Weekly that Tori and Dean "feel trapped," because they know divorcing would be expensive and "it's not something they're willing to go through right now."
"Having kids makes it more difficult because they don't want their children to be unhappy, yet at the same time, Tori has been unhappy for quite a while now," they explained. "They truly are still together for their kids."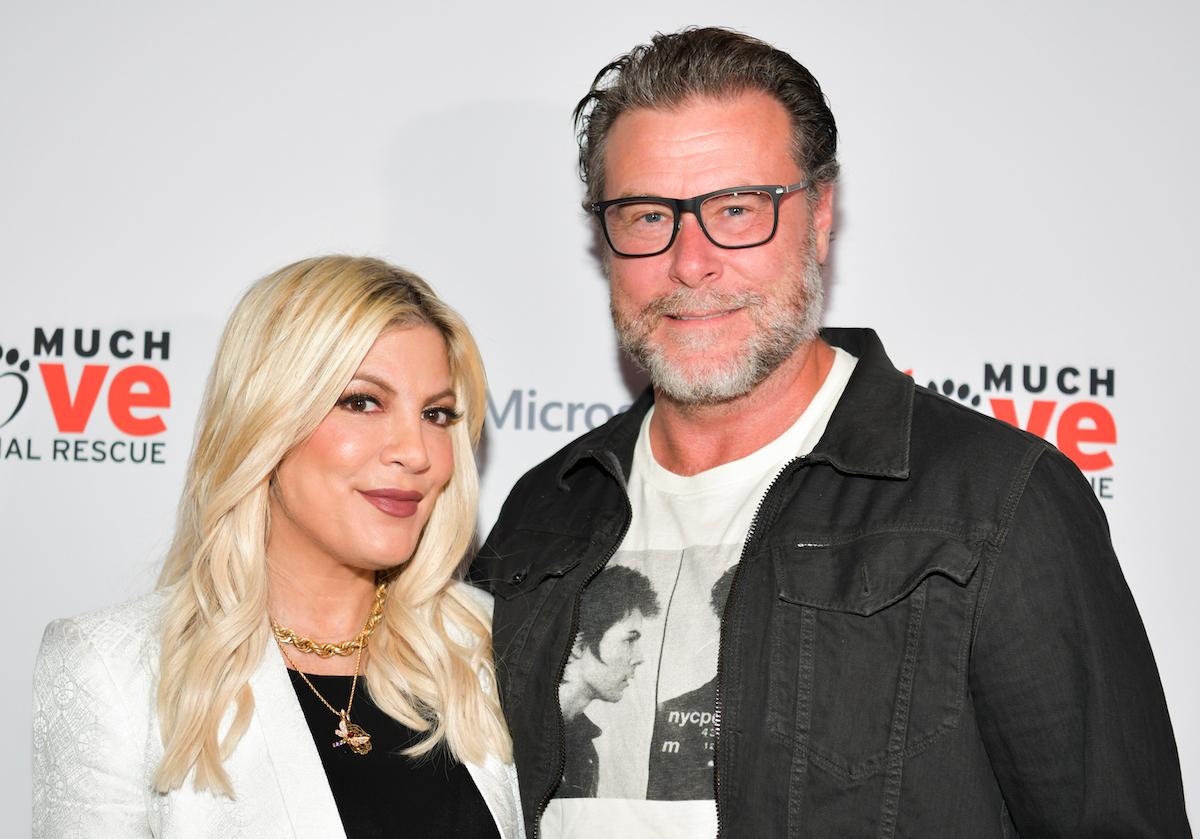 Article continues below advertisement
Previously, people were questioning the relationship between Dean and Tori because he was noticeably absent from their 2021 family Christmas card. Tori happily posed with all five of her children: Liam Aaron, Stella Doreen, Hattie Margaret, Finn Davey, and Beau Dean. She posted the shot to Instagram, writing, "Happy holidays … With love, from our farm to your family home! XOXO, Tori and family."
The family photo includes their chicken, pig, and two of their goats … but no Dean. Divorce rumors quickly started to spread as soon as fans laid eyes on the photo. She was quick to clear the air by responding to some of the aggressive comments on her page.
She wrote, "Fact: @ImDeanMcDermott was filming his new feature film in Canada." If he was indeed simply busy working out of town, that's definitely a valid excuse for his absence in the family photo!
Article continues below advertisement
Have there been other divorce rumors about the couple?
Dean missing their latest Christmas photo for work isn't the first time the couple has been slammed with questions about a possible divorce. In March 2021, Tori was spotted by the paparazzi without her wedding ring and it caused quite the stir. At the time, Tori and Dean both refused to comment on any speculation but months later, he finally spoke up.
Article continues below advertisement
According to E!, he said, "It's just weird that people need to know. 'What's going on with Tori and Dean? She's not wearing her ring.' Why do you need to know that? How is that going to affect your day?" Health scares, financial difficulties, and cheating scandals have plagued the couple in the media for quite some time though. In 2013, it was revealed that Dean had an affair with another woman behind Tori's back.
Article continues below advertisement
They worked through their issues of his infidelity in their lifetime series called True Tori. According to Us Weekly in 2019, she revealed that things were better for the couple saying, "We communicate now. I have a voice. He probably hears too much of it but he [is so] good at listening. Women like to talk and over-explain."
For those who don't remember the origin story of Tori and Dean, they were both actually married to other people when they met for the first time in 2005. Fast forward to 2021 and different levels of drama have continually surrounded their relationship since then. From what the public can tell at this time, it appears the couple is still married.