Did Travis Scott and Kylie Jenner Secretly Tie the Knot? Kylie Was Dressed in White
Kylie Jenner and Travis Scott may have secretly tied the knot after a recent outing. Here's what we know about their alleged elopement.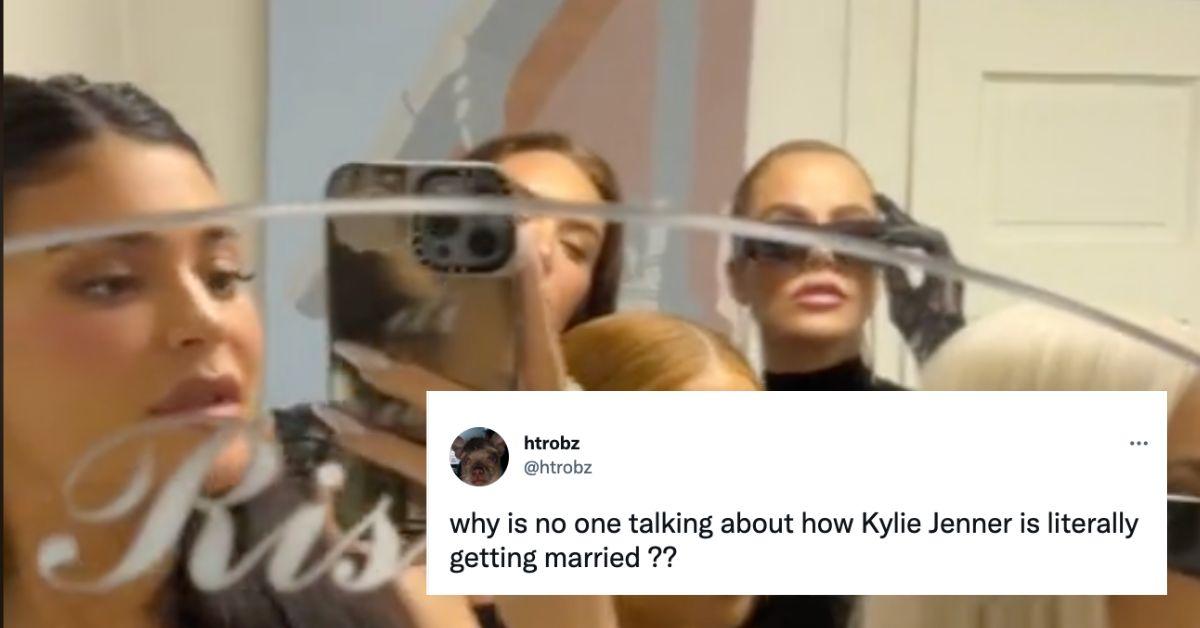 Not a day goes by where Travis Scott and Kylie Jenner aren't generating some type of buzz on the internet. The couple, who have been in an off-and-on relationship since 2017, were recently under fire for their excessive private jet use. And now, they've got folks talking again — but this time for more positive reasons. Fans are speculating that Kylie and Travis may have finally tied the knot.
So, did they? Keep reading to learn why some folks think Kylie and Travis secretly said "I do."
Article continues below advertisement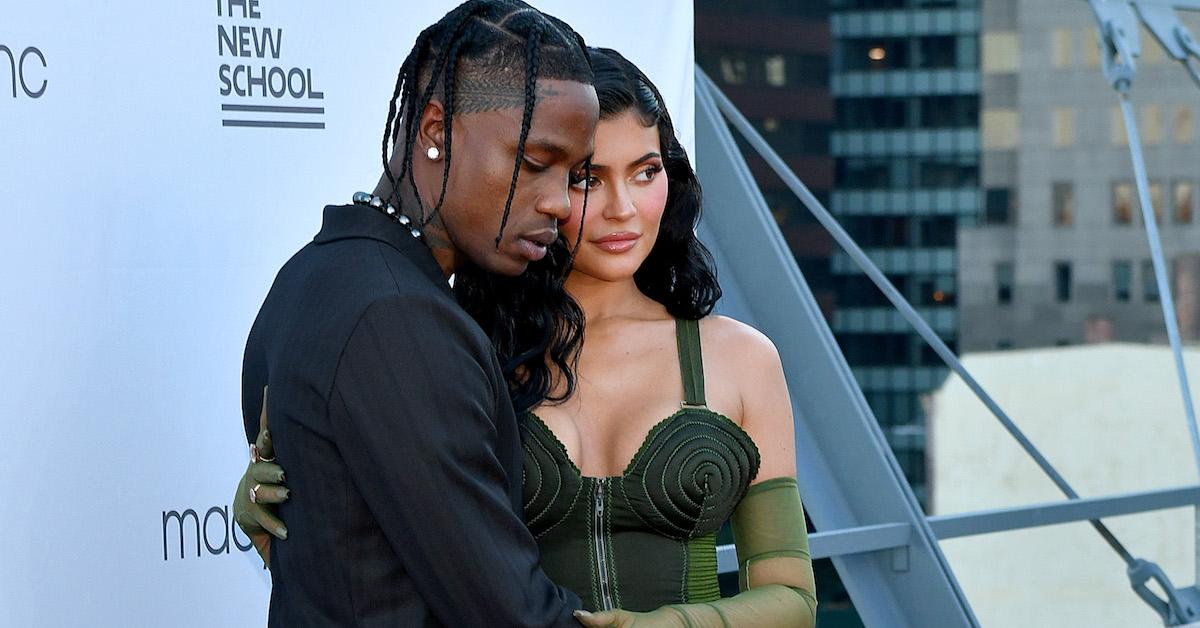 Did Kylie Jenner and Travis Scott secretly get married?
Rumors about Kylie and Travis getting engaged or married have been circulating since the two were first spotted together five years ago. The fact that they already share two children together — Stormi and Wolf — makes fans all the more curious as to whether wedding bells will be ringing anytime soon ... or if they've already rung.
After all, no one's forgotten the time Travis referred to Kylie as his "wifey" in the middle of his Parsons Benefit acceptance speech in 2021.
Article continues below advertisement
And in July 2022, rumored posts from Kylie's nephew Mason (aka Kourtney Kardashian's son) had the internet going wild. According to Pop Faction, Mason allegedly wrote on Instagram: "Hey guys! Mason here you're [sic] favorite person lol. Kylie is getting married and she's currently on her bridal party that's why she's the only one wearing white !!!!"
But as Kourtney later confirmed on her Instagram Story, that was not her son's actual account.
Article continues below advertisement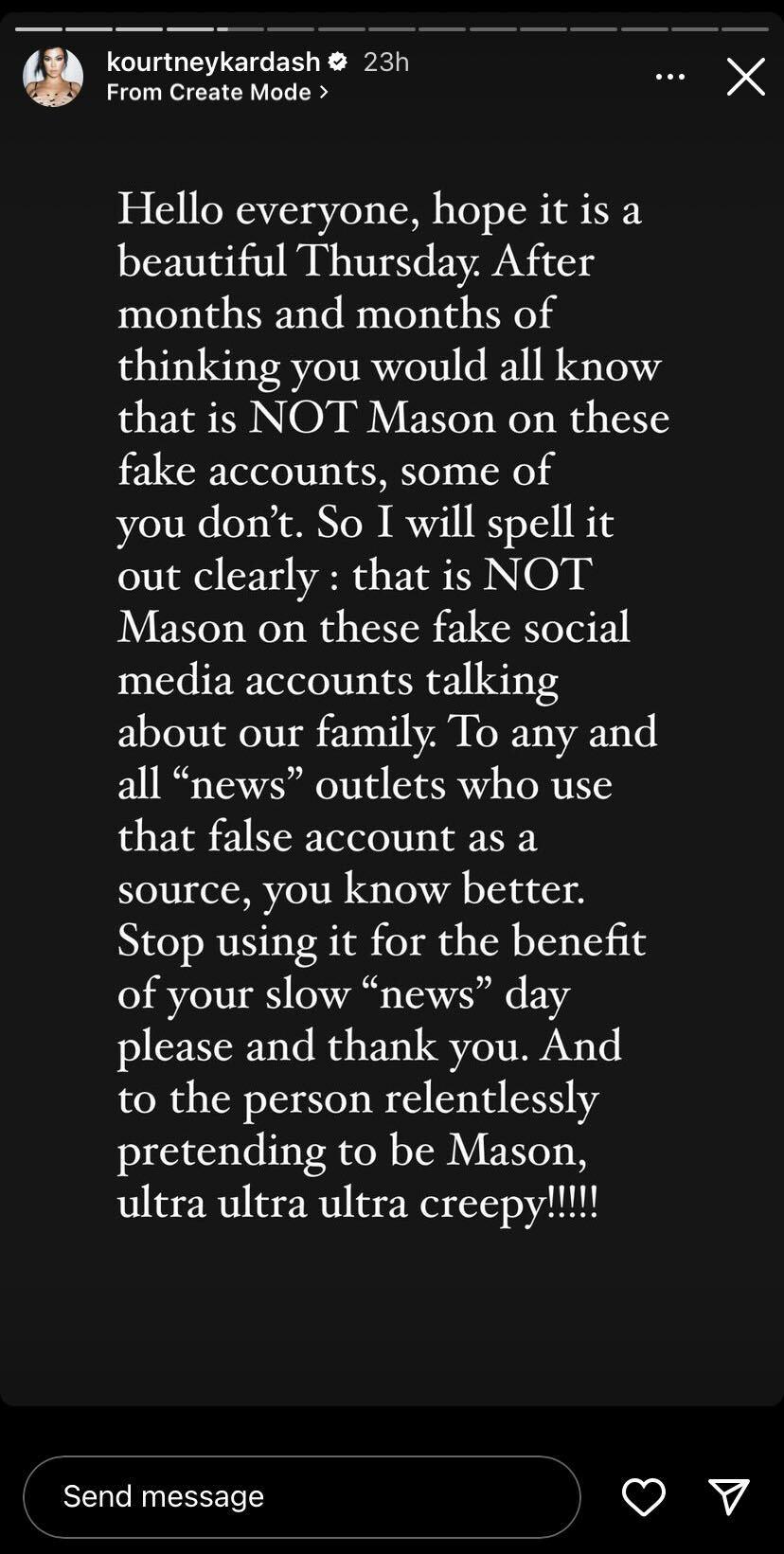 Things of course escalated even more when Kylie posted a TikTok in July 2022 where she was seen donning a white dress while her sisters were all dressed in black. "It's giving bride and bridesmaids vibes," wrote one user in the comments.
Article continues below advertisement
While it's unknown why Kylie was all glammed up in a white dress, there isn't any actual evidence confirming that the pair has gotten married, or are even yet engaged. However, in late 2021, fans did think Kylie was wearing an engagement ring.
Article continues below advertisement
Are Kylie Jenner and Travis Scott engaged?
As far as the public knows, no, Kylie and Travis are not engaged. However, back in November 2021, many fans thought Travis has popped the question after Kylie was seen rocking a huge diamond ring on her finger right before the AstroWorld tragedy. The rapper had gifted her the gorgeous rock and was sure to buy a matching miniature version for their daughter, Stormi. Kylie, however, only wore the ring on her index finger.
The rumors eventually died down.
But in May 2022, a source told Us Weekly that marriage was potentially on the table for Kylie and Travis. "She does like her independence but can't imagine herself long-term with anyone other than Travis," the source said, adding that Kylie and Travis have had "super private" talks about engagement, but have "swerved the topic for years." However, they have "not ruled it out."