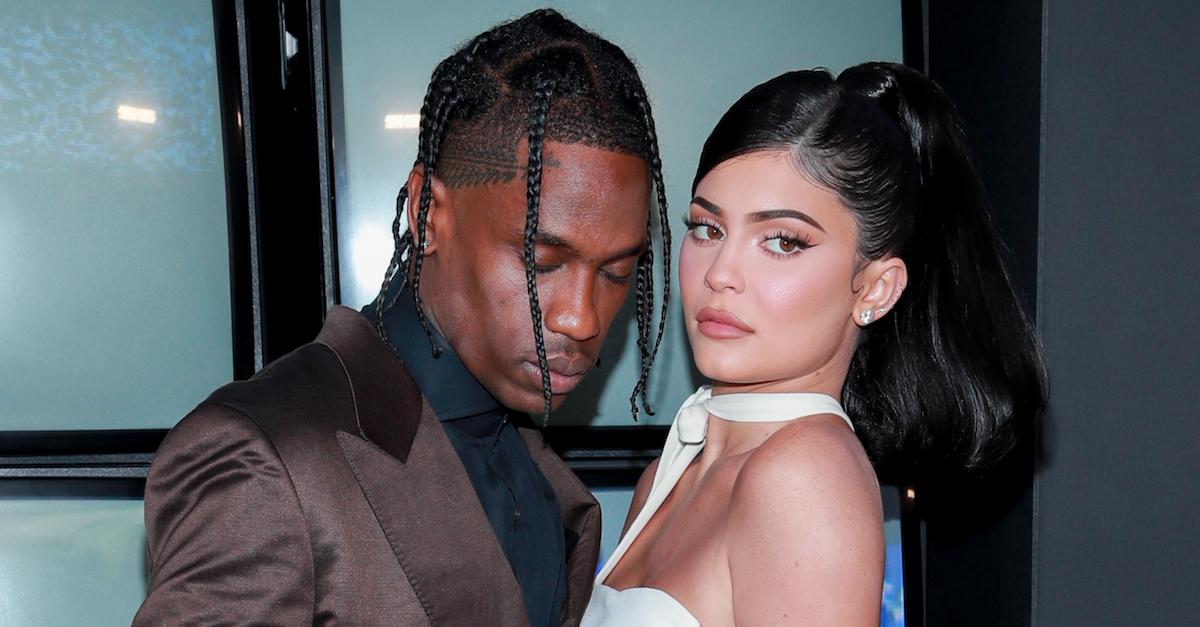 Did Travis Scott and Kylie Jenner Secretly Tie the Knot? Fans Think They're Married
By Stephanie Harper

Nov. 18 2021, Published 1:25 p.m. ET
There are a lot of scandals currently surrounding Travis Scott and Kylie Jenner. The young couple have been in an off-and-on relationship since 2017, when she officially called it quits with Tyga. Kylie's most recent scandal revolves around her swimwear line and the fact that it's filled with cheap, thin pieces of fabric without any real quality. Travis's most recent scandal, on the other hand, is far more serious.
Article continues below advertisement
10 lives were lost at his AstroWorld Festival in November 2021. After the tragic event occurred, Kylie released a statement showcasing what appeared to be a united front with Travis. Right before the devastating event took place, Kylie rocked a huge diamond ring from Travis, matching their daughter Stormi. These are just some of the reasons why people think Kylie and Travis have secretly tied the knot.
Keep reading for everything else you need to know.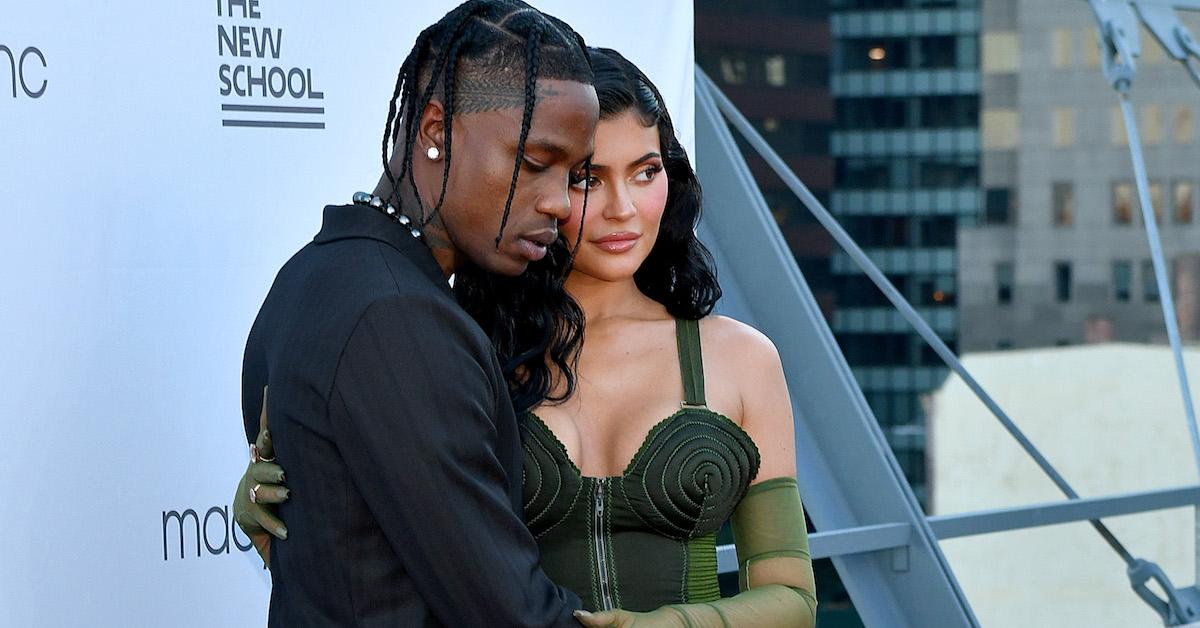 Article continues below advertisement
Are Kylie Jenner and Travis Scott married?
Rumors about Kylie and Travis getting engaged or married have been circulating since the two were first spotted together five years ago. The fact that they already share one precious daughter together and now have a second child on the way makes fans all the more curious about whether wedding bells will be ringing anytime soon — or if they've already rung.
No one's forgotten the time Travis referred to Kylie as his "wifey" in the middle of his Parsons Benefit acceptance speech. According to Cosmopolitan, after he publicly gave her the nickname, Kylie responded saying, "I'm not thinking about marriage right now, but I would hope to get married one day." The couple most likely isn't married just yet, but let's dive into why so many people are convinced that they are.
Article continues below advertisement
Why do fans think Kylie and Travis are secretly married?
One of the biggest clues fans of the couple can lean on is the fact that she was recently rocking a huge diamond ring on her finger, right before the AstroWorld tragedy. Travis gifted her the gorgeous rock and was sure to buy a matching miniature version for their daughter, Stormi. Kylie wore the ring on her index finger, but even so, it was enough to cause a huge stir.
Article continues below advertisement
After the AstroWorld tragedy occurred, Kylie released a statement on her Instagram story that said, "Travis and I are broken and devastated… I want to make it clear we weren't aware of any fatalities until the news came out after the show and in no world would have continued filming or performing." After she released this statement, fans were quick to take note of how united Kylie and Travis appeared to be.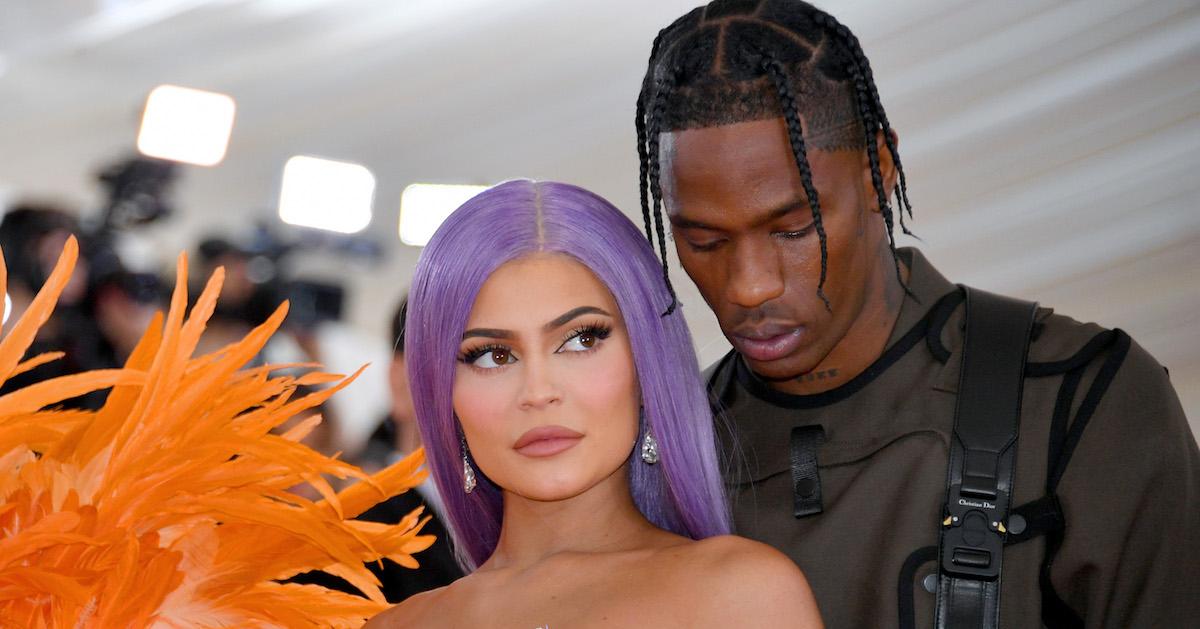 Article continues below advertisement
One fan on Instagram asked, "Why is Kylie making a statement? She's not even his wife." Others responded to that comment by saying she might very possibly be his wife already, even though they haven't made an announcement about a marriage. If Kylie and Travis are secretly married, it wouldn't be the first time they've kept their lips sealed about major news.
The stars didn't tell anyone about Kylie's first pregnancy — and that couldn't have been the easiest secret in the world to hide. According to Hollywood Life, Kylie was spotted wearing another huge diamond ring back in 2020 that caused plenty of engagement rumors. Until Kylie or Travis makes an official announcement, fans won't know for sure.