Are Yandy Smith and Mendeecees Harris Legally Married? 'LHHATL' Fans Are Not Convinced
Article continues below advertisement
Fans of Yandy and Mendeeceed are likely aware that the couple have been going strong for over a decade. And while the pair had a lavish wedding ceremony in 2015 —via a Love & Hip Hop special — there has been chatter surrounding the validity of their marriage. Since the couple has decided to renew their vows in Dubai on the latest episode, fans are wondering what's up.
So, are Yandy and Mendeecees legally married? Get comfortable as we spill the tea.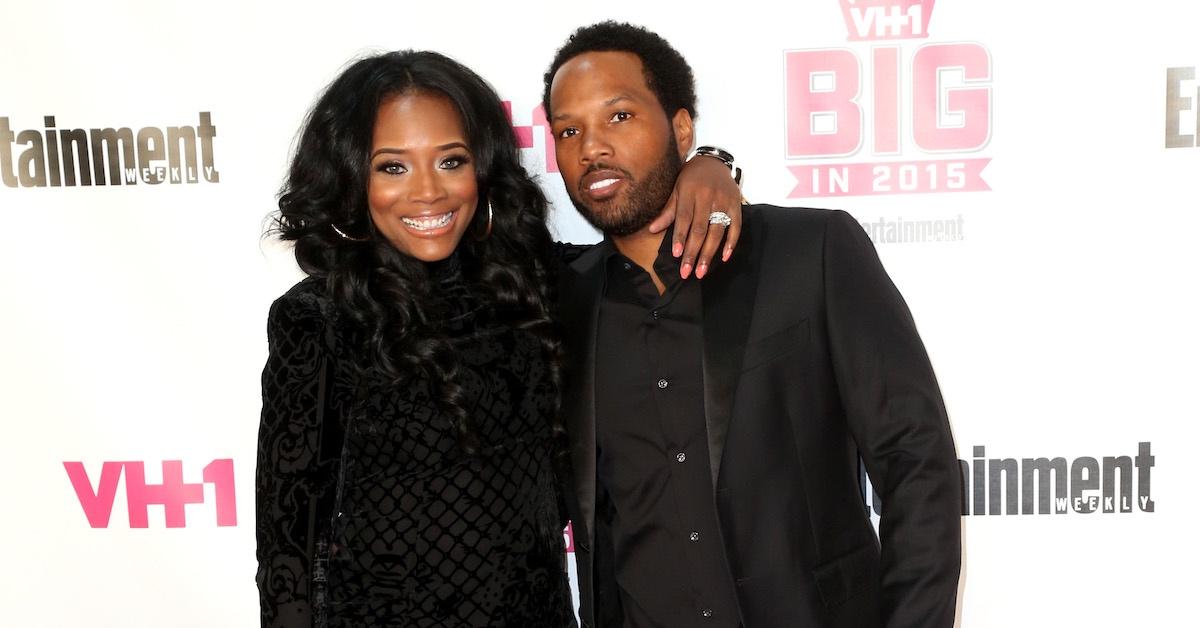 Article continues below advertisement
It appears that Yandy and Mendeecees are officially married, even though they initially stalled on filing the paperwork.
It's very disrespectful to question the validity of a couple's marriage. However, Yandy once admitted that her and Mendeecees' union was not honored by the government, so it's easy to see why viewers have their opinions.
On a 2016 episode of Love & Hip Hop: New York, Yandy revealed to her former BFF Kimbella Vanderhee and Juju Castaneda that her and Mendeecees's marriage was not legal.
Article continues below advertisement
"I have a union with Mendeecees, but I do not have a partnership with Mendeecees and the government," Yandy says in the episode, captured in a clip by The Shade Room.
As Inquisitr notes, the reason why Yandy decided not to legalize their marriage was apparently due to Mendeecees's trouble with child support. Yandy already had issues with Mendeecees' baby mamas (Mendeecees has two sons with two other women), and if they had legalized the marriage, Yandy and Mendeeecees' assets would have become one.
Article continues below advertisement
As a result, this could have caused the baby mamas to take Yandy to court for child support, especially since Mendeecees was incarcerated at the time. The outlet shares that apparently in some states, when someone is incarcerated, the mothers of that person's other kids can come after the spouse for child support. In essence, not legalizing the marriage was a method to keep Yandy's assets safe.
Article continues below advertisement
Yandy later decided to file the paperwork in 2017 so that her and Mendeecees' marriage could be recognized by the government.
"We have definitely decided to go ahead and do the paperwork and all that stuff, not that I was so concerned or cared about that stuff, but it meant a lot to him," Yandy told Bossip at the time. "So it was only right."
So, it's safe to say that Yandy and Mendeecees are likely legally wed.
Yandy and Mendeecees had a vow renewal ceremony in Dubai on the latest episode of 'LHHATL.'
Love is in the air! If you've been keeping up with LHHATL, you probably know that Yandy and Mendeecees are stronger than ever. The couple initially had plans to travel to Dubai for a late honeymoon. But, after Mendeecees popped the question for a second time, the couple decided on a vow renewal.
Article continues below advertisement
In the latest episode, Yandy and Mendeecees took the Atlanta crew to Dubai to help them celebrate their marriage. Yandy walked down the aisle for a second time in a gorgeous bedazzled rose gold gown and Mendeecees donned a white suit for the occasion.
Article continues below advertisement
"I wanted it just to be us, one with nature, and just us committing to each other. And we literally stripped all of that stuff away," Yandy told People. "Anything that even could have been a problem turned out to be amazing. It was just a blessed day."
We would like to send a huge congratulations to Yandy and Mendeecees Harris on their nuptials.
Love & Hip Hop: Atlanta airs on Mondays at 8 p.m. on VH1.