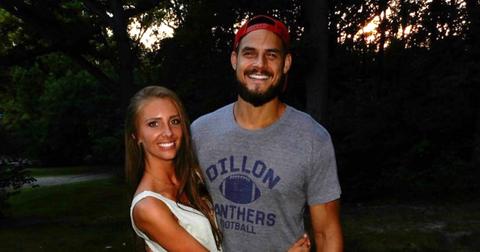 Can't Keep up With Zach and Jenna From 'The Challenge'? Here's Where the Couple Currently Stands
By Allison Cacich
It's been five years since Zach Nichols and Jenna Compono first met on The Challenge, and the couple has had their fair share of ups and downs.
Earlier this year, the pair appeared together on the 33rd season of the MTV competition series, titled War of the Worlds, and got into a major fight over rumors that Zach cheated.
Jenna elected not to return for War of the Worlds 2, which began airing on Aug. 28, causing some fans to wonder if the duo had called it quits once again.
Are Zach and Jenna from The Challenge still together?
The reality stars are still an item after Jenna forgave Zach for his outburst last season. Cameras caught the 32-year-old snapping at his girlfriend when she confronted him about being active on a dating site. At the time, he accused her of making a big deal out of nothing.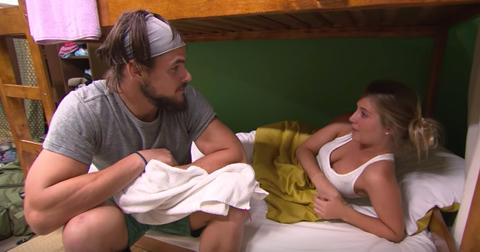 "I don't think she overreacted. She had every right to be mad at me. I'm just not good in those situations," Zach said at the War of the Worlds reunion in May. "I embarrassed her, and I love her. I've been sick about it, and we've worked through it and I'm really lucky that she chose to stay with me."
Shortly after their blowup aired, Jenna admitted to Us Weekly that Zach wasn't the only one at fault. "I definitely think it was blown out of proportion. That night, we were all drinking," she said.
"Looking back, I feel like I could have handled it a lot better — maybe sat him down instead of just screaming at him and acting like a complete psychopath," she added. "Granted, he shouldn't have been on [the app] and he knows that… I mean, if I find him on it again, I'll kill him!"
During the reunion special, Jenna explained that the couple handles conflict in different ways. "I'm the type of person who needs to talk it over right then and there or I can't function," she shared. "[But now] we're in the best place."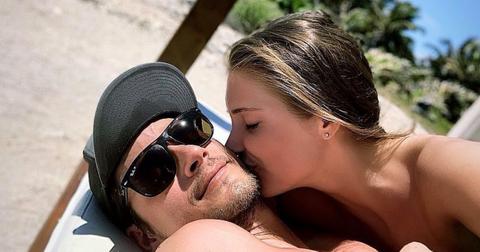 The brunette beauty recently posted pictures of the pair on Instagram at what appears to be a wedding in Grand Rapids, Mich. "We clean up nice," she captioned the post.
Jenna has said she wants a big family with Zach.
After five years of being on-again, off-again, Jenna revealed the duo is finally moving in the right direction. "I tell him we're gonna have six kids, we're going to live in a mansion, I pretty much set it all out on the table. He's down," she told Us.
Six kids might sound like a lot to the average person, but Jenna is used to big broods — she grew up with five siblings!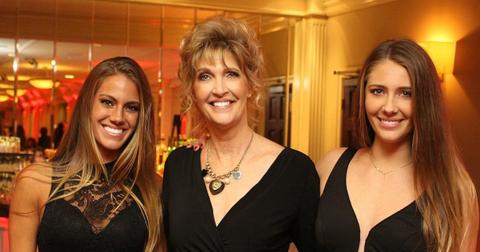 "I am very lucky to have such a huge family that I do absolutely everything with," she told Sarah Scoop in June. "I am 1 of 6, and have over 50 first cousins. So as you can imagine, growing up in my household was very crazy but a ton of fun."
We'd love to see Zach try to juggle six children!
Watch new episodes of The Challenge Wednesdays at 9 p.m. ET on MTV.