Ariana Biermann Credits Her Weight Loss to Dieting and a "F--kton" of Running
Ariana Biermann's slimmer figure has some of her followers wondering how the newly minted high school grad managed to achieve her weight loss.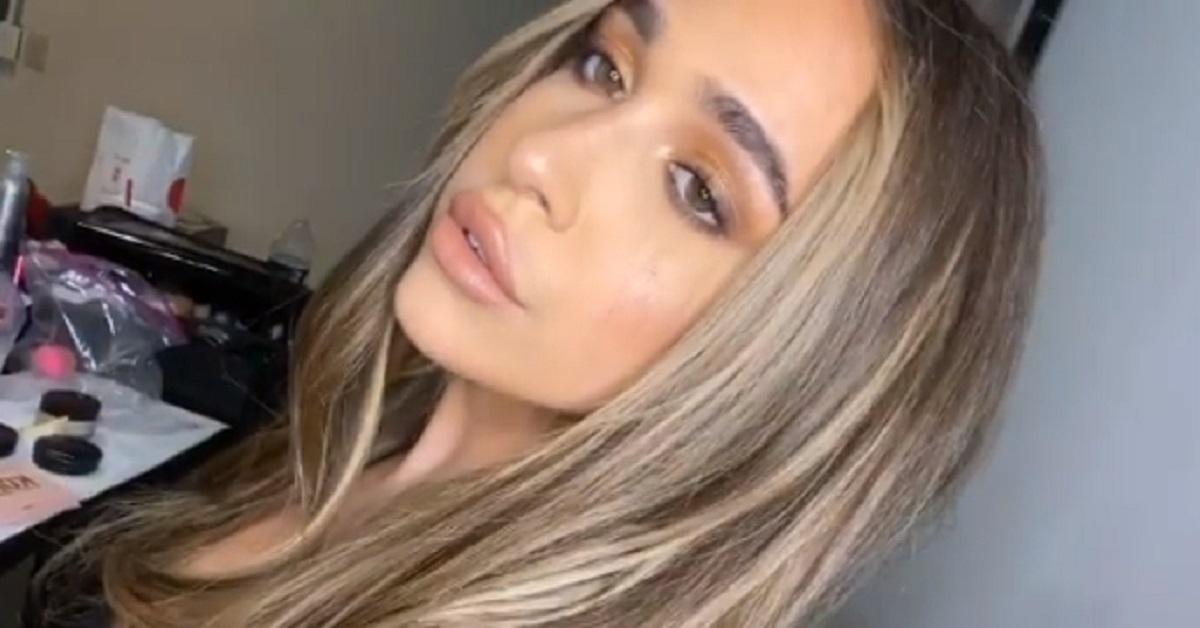 Although she's still quite young, Ariana Biermann's figure is already a subject of fascination for many of her Instagram followers. Many of those followers couldn't help but notice that Ariana was rocking a new, slimmer figure in her more recent posts. Ariana, who's the daughter of former Real Housewives of Atlanta and Don't Be Tardy star Kim Zolciak-Biermann, explained to her followers exactly how she lost the weight over the summer.
Article continues below advertisement
How did Ariana Biermann lose weight?
Although she never called out her weight loss explicitly, one of Ariana's followers asked her how she was losing weight, according to The Sun. In response, Ariana commented that she had been taking advantage of "portion control and f--k ton of running." Ariana certainly doesn't seem to be ashamed of her figure and has posted numerous pictures of her in a bikini that reveal how much weight she's lost.
Article continues below advertisement
Although Ariana has not put a number on her weight loss, her mother has. In February of 2019, Kim gave an interview to Entertainment Tonight in which she said that she cares more about her daughter's character than her size. "Ariana, now, she's lost, like, 30 lbs.," Kim said. "She works out at the gym every day. She's itty-bitty tiny."
"She's really kind of come into her own. But at the same time, a lot of her friends are on the smaller side," Kim continued. "They're, like, a size negative-zero, 99 percent of her friends, so to her, she's like, 'I'm fat, and I'm this…' and it's just hard, and it's heartbreaking." Kim also said that social media hasn't always been a positive force when it comes to her daughter's self-esteem.
Article continues below advertisement
"People on Instagram, especially, are so f--king rude about it that I have to monitor her page constantly because of the nasty comments, 'You're fat, you've always been fat….' just horrible, mean, mean things," Kim explained. "Now, they're saying all she does is photoshop her pictures, 'cause she's not that small. It's a constant battle, and I always want my girls to love themselves, no matter what size they are."
Article continues below advertisement
Kim doesn't want Ariana to have plastic surgery.
In spite of her own experience with plastic surgery, Kim said that she wasn't interested in letting her daughters have work done. "When I went in to have my tummy tuck, I went in a size two/four and I came out a size two/four, I didn't go in and change my body size and body makeup, I'm very open with them about feeling my best," Kim said in the 2019 interview.
"So, I'm very open with my children on that," Kim continued. "I am not open to any plastic surgery on my girls at this time. I tell them, you know, when you're done having kids and all that good stuff, worry about all that stuff later on down the road, if that's what you want to do, but you guys are beautiful and so young." For Kim, it seems motherhood means encouraging her daughters to love themselves for who they are.