Meet Ariyon From Netflix's 'Rhythm + Flow,' a Singing Competition Unlike Any Other
Ariyon from 'Rhythm and Flow's' Instagram, background, and role on the show explained. The singer and contestant is on the Netflix Original series.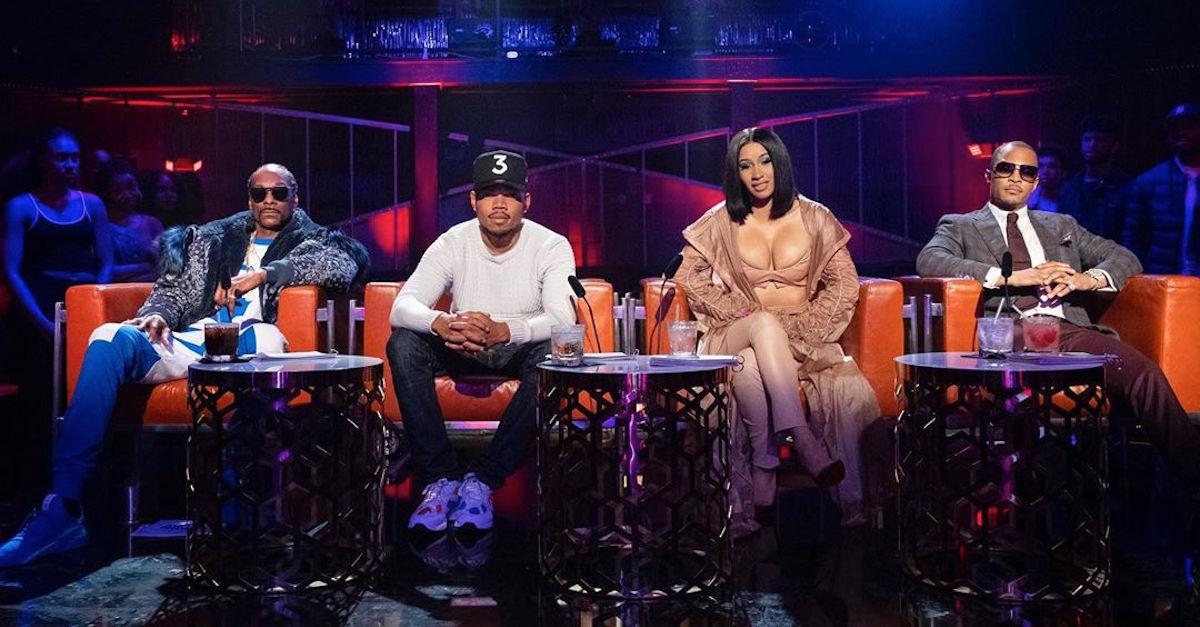 Netflix's Rhythm + Flow is the hip-hop take on a singing competition that is causing a lot of buzz in the entertainment world. The first four episodes of the series were released on Oct. 9, and judges Chance the Rapper, Cardi B, and T.I. surely did not disappoint when interacting with the talent.
Article continues below advertisement
The $250,000 prize, the guest judges including the late Nipsey Hussle and others like Quavo and Lupe Fiasco, and the performers themselves make Rhythm + Flow a compelling watch. Some are even saying that it's the only singing show out there that can rival American Idol's early years' success.
Ariyon from Rhythm + Flow's Instagram: 
Ariyon's touching story with his mom has fans of Rhythm + Flow wanting to keep up with the contestant outside of the show. Ariyon's Instagram feed is not like the typical high school senior, and it features numerous photos from the show, and press behind his audition.
You can follow Ariyon on Instagram here if you want to keep up with his post-reality TV rap career.
Article continues below advertisement
Did Ariyon make it to the second round of Rhythm + Flow?
In episode four of the series, the auditions went to Chicago, where Chance the Rapper hails from.
The rapper was convinced that Chicago would offer some amazing talent, and he was definitely right. We were soon introduced to Ariyon, a high school senior from the Southside of Chicago with dreams of leaving his tough upbringing behind for a better life for him and his mom.
Article continues below advertisement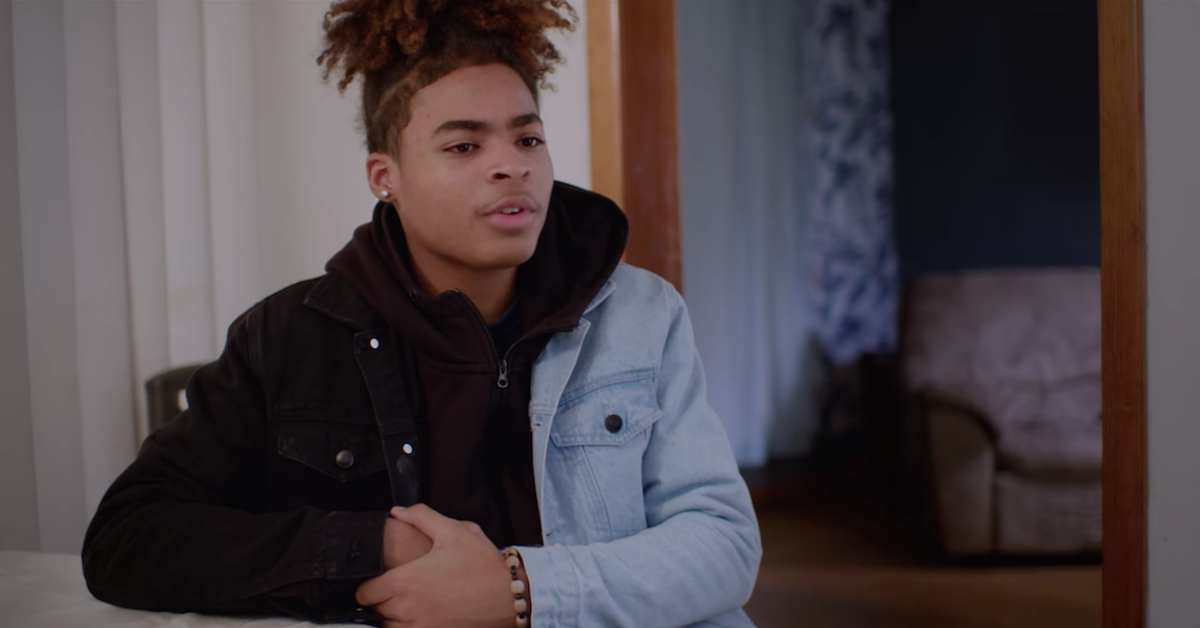 "In order to survive in Chicago, you have to maneuver different," Ariyon said when he took cameras to his neighborhood before the audition. You have to make sure you be in the house at a certain time. My mama worry about me every time I leave the house. It's just a fact that kids are losing their lives. These are young, innocent kids. They're just shooting to be shooting."
Article continues below advertisement
"I worry about it every day, all the time," he continued. "And that's why I write music, to help people cope." A moment between Ariyon and his mom was shown as she cooked dinner for the two. He spoke about wanting to pursue music after high school, but that he was serious about high school.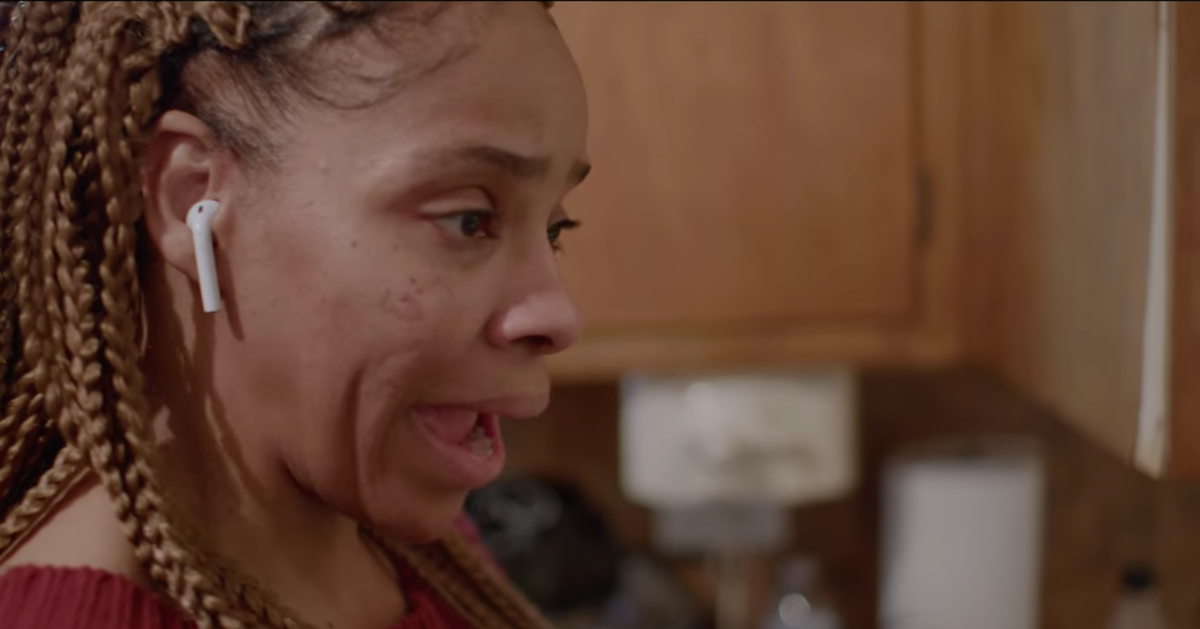 Article continues below advertisement
Ariyon also detailed his battles with self-doubt, and how his nerves have a tendency to get the best of him. While backstage, moments before his audition, Ariyon further spoke about what this audition could mean for him.
"I'm inspired by my city, I'm inspired by my mom, and I'm inspired by everybody that doubted me. All my life I've been doubted, and I told people, 'something will happen.' And this is about to be the time, right here."
Moments later, we saw him audition in front of Chance the Rapper, Royce da 5'9", and Twista. The judges were impressed with how quickly he could rap, and how young he is. But, he did forget some lyrics as his performance went on, which they critiqued him on.
Chance ultimately sent Ariyon to L.A.
Article continues below advertisement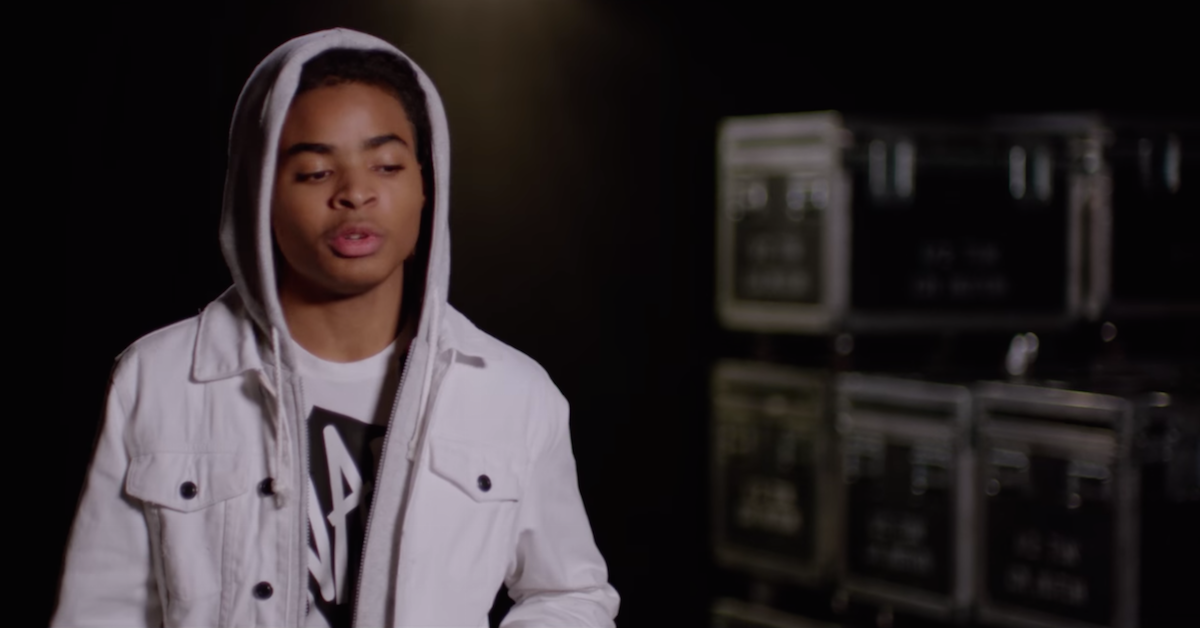 How far does Ariyon make it on Rhythm + Flow?
Ariyon made it to the Top 30 and got another chance to redeem himself in L.A.. He was one of four performers in Cypher 7, which is similar to the group rounds in Hollywood on American Idol. He called his mom before the performance and was nervous about going on stage. He made it through to the Top 16, and the judges were impressed with how he improved since the first audition.
Article continues below advertisement
During the rap battles in Episode 6, Ariyon messed up his lyrics again. He lost to competitor Ali, and Ariyon said that he was disappointed but proud of how he did. Though he didn't make it to the end of the show, with his young age, it's clear that his dreams are far from being crushed.
Episodes 1 through 7 of Rhythm + Flow are available to stream now on Netflix.