Here's Everything We Know About 'Rhythm + Flow,' Netflix's First Hip-Hop Competition Show
Here's everything you need to know about 'Rhythm + Flow,' from who will judge to how to audition.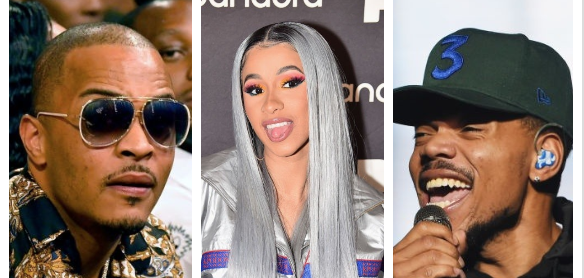 Are you America's next great rapper? Do you know someone who is? If so, you may be in luck because Netflix just announced their first-ever reality competition show and hip-hop is taking the spotlight.
Article continues below advertisement
Rhythm + Flow is the working title of Netflix's latest project, which is aimed at finding "the next breakout hip-hop star," Deadline announces. And as fans of reality competition shows and hip-hop alike bubble with questions about the 10-episode show — like how to audition for Netflix's Rhythm + Flow, when does it premiere and who are the guest judges — we're here to share everything we know about the show so far.
What is Rhythm + Flow?
Although Netflix hasn't confirmed the name of the show is here to stay, fans can expect a reality competition show à la The Voice or America's Got Talent. This comes as a total shift in genre for the streaming service, which started off playing solely scripted series.
Viewers will likely be serenaded with live performances and given the chance to vote for their faves, which might be a challenge for Netflix to pull off. But we're hopeful, as they've been ironing through the details for quite a while: the 10-episode multi-city show has been in development for over a year, according to Deadline.
Article continues below advertisement
Who will be the judges and guest judges?
Probably the most exciting bit about the forthcoming Netflix series is the lineup of incredible hip-hop and rap talent they've managed to get to sign on.
Cardi B, Chance the Rapper, and T.I. are confirmed to be the "main judges," according to CBS, who says Netflix promises other big names in the industry will jump on board soon. The three stars are also executive producers on the show, alongside EGOT winner John Legend, Mike Jackson, Ty Stiklorius, and others.
Article continues below advertisement
As auditions are set to take place in the judges' home cities of New York, Chicago and Atlanta, respectively, Netflix promises that "hip-hop stars from each audition city will drop in to serve as guest judges," per CBS.
Our hopes are that Common and Kanye come join the Chicago co-hort as guest judges, and our eyes are set on Childish Gambino and Gucci Mane for the Atlanta episodes.
As for whether Nicki will join Cardi on their New York run, probably not, per The Root. Good! Who needs that beef anyway, when we're trying to pick out America's next hip-hop star?
So, how can you audition for Rhythm + Flow?
If you or someone you know is rap's next superstar, this is a casting call you won't want to miss. Netflix created a landing page specifically to weed out some of America's best hip-hop talent.
Head to the website, fill out the registration (and pick a stage name that'll stand out). Then you'll be able to let your personality shine as you answer questions about your influences and obstacles you've encountered. And finally, you'll be able to wow the casting directors with photos and videos of a performance you've done in the last three months.
Article continues below advertisement
When does Rhythm + Flow premiere?
Though it's still too early to announce a premiere date, Netflix envisions the 10-episode series debuting in the fall of 2019 — so mark your calendars for pretty much a year from today.
Fans can't wait.
Even though Rhythm + Flow is about a year away, fans are taking on social media to gush with anticipation and excitement about the show they're calling, "American Idol: Hip-Hop Edition."
"Three of my all-time favorite rappers. This could be something special," shared one future fan on Twitter. Others chimed in to add, "I know a lot of hip hop heads are gonna have some s(#$ to say, but I am excited as hell about this idea" and "yes please, I didn't know I needed this."
We can't wait to see what Rhythm + Flow will have in store in fall 2019. Be sure to check back here for the show's latest updates.