Armie Hammer's Aunt Casey Wrote a Book About the Abuse in Her Family
Armie Hammer's aunt, Casey Lynne Hammer, has been writing about the abusive men in the Hammer family for years. Here's everything we know about her.
In 2021, actor Armie Hammer went from Hollywood heartthrob to alleged abuser practically overnight. Victims not only came forward with stories of sexual abuse, but harrowing accounts of cannibalism and sadism.
The Discovery Plus series House of Hammer, which is out on September 2, dives into these allegations as well as explores the Hammer family's history. In this docuseries, Armie's aunt Casey Lynne Hammer plays a key role in helping piece together her family's twisted behaviors.
Read on to learn more about Casey Hammer, as well as Armie's brother, Viktor.
Article continues below advertisement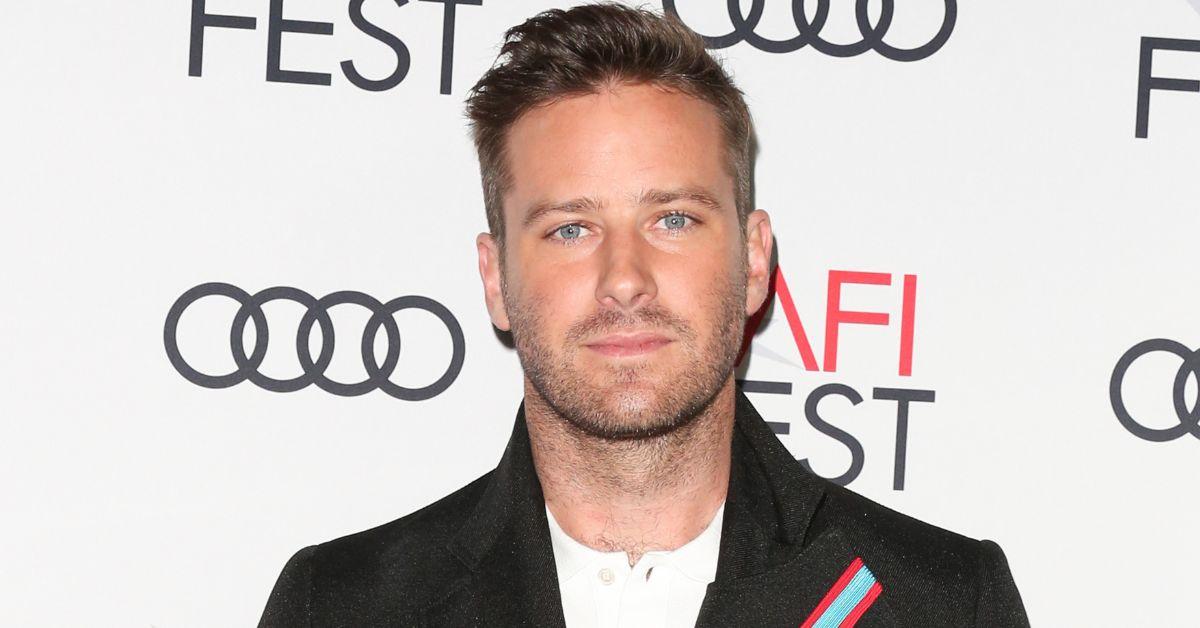 Casey Hammer shares details about her abusive father, Julian Hammer.
Armie's great-grandfather, oil tycoon Armand Hammer, the CEO of Occidental Petroleum, was seen as a public figure in the 1900s. He had one son, Julian Hammer.
Julian's daughter, Casey, now 61, appears in House of Hammer to peel back the covers on her family's abhorrent behaviors. As she told The Daily Mail ahead of the documentary's premiere, she "wasn't shocked when the allegations [against Armie] came forward."
Article continues below advertisement
"Based on my experiences in my family, I suffered from abuse. It was just a way of life. You don't wake up one day and become a monster — it's learned behavior," she told the outlet.
Article continues below advertisement
In fact, Casey has been trying to spread the word about the Hammer men for years. In 2015, she self-published her memoir Surviving My Birthright (an authorized version was released in 2021) in which she shares anecdotes of her dark childhood and disturbing encounters with her family.
As Casey wrote in the book, her father, Julian, was a meth addict who beat her mom so much that she would drive around in the middle of the night just to avoid him.
She claims that Julian was also known for hosting drug-fueled parties at their family home and at one of these soirées, he asked her to hold a phone book as a target that he tried to shoot.
Article continues below advertisement
Many young people have taken an interest in Casey and her traumatic tale. TikTok creator @thezenblonde has been sharing Casey's story and advocating for her on the platform since 2021. The hashtag #justiceforcaseyhammer currently has over two million views.
Article continues below advertisement
Armie Hammer has a younger brother, Viktor Hammer.
Armie Hammer also has a younger brother; however, he does not appear in House of Hammer. Not much is known about Viktor as he keeps his life very private.