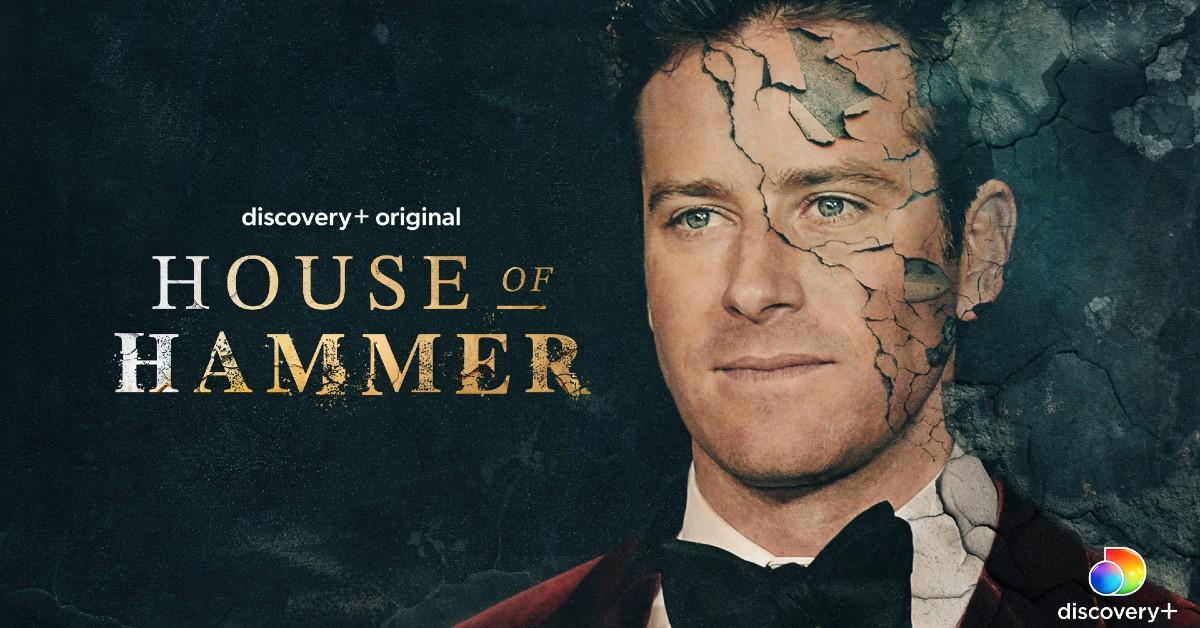 The Assault Allegations Against Disgraced Actor Armie Hammer Are Downright Chilling
Content warning: This article discusses sexual assault allegations.
Who would've thought that former Hollywood heartthrob Armie Hammer would wind up known for having a dark side? He truly ruined Luca Guadagnino's Call Me by Your Name forever. In Discovery Plus's upcoming docuseries House of Hammer, the vile sexual assault allegations against him, as well as his dark family history, will be explored and unveiled.
Article continues below advertisement
"I have a fantasy about having someone prove their love and devotion and tying them up in a public place at night and making their body free use," reads one of the text messages Armie allegedly sent to victim Julia Morrison, an artist.
Other texts where he claims he's "100 percent a cannibal" are equally jarring and disturbing, making it hard to believe that the Death on the Nile actor laughed along with Timothée Chalamet on The Ellen DeGeneres Show just a few years back.
Let's dive into the allegations against Armie Hammer.
Article continues below advertisement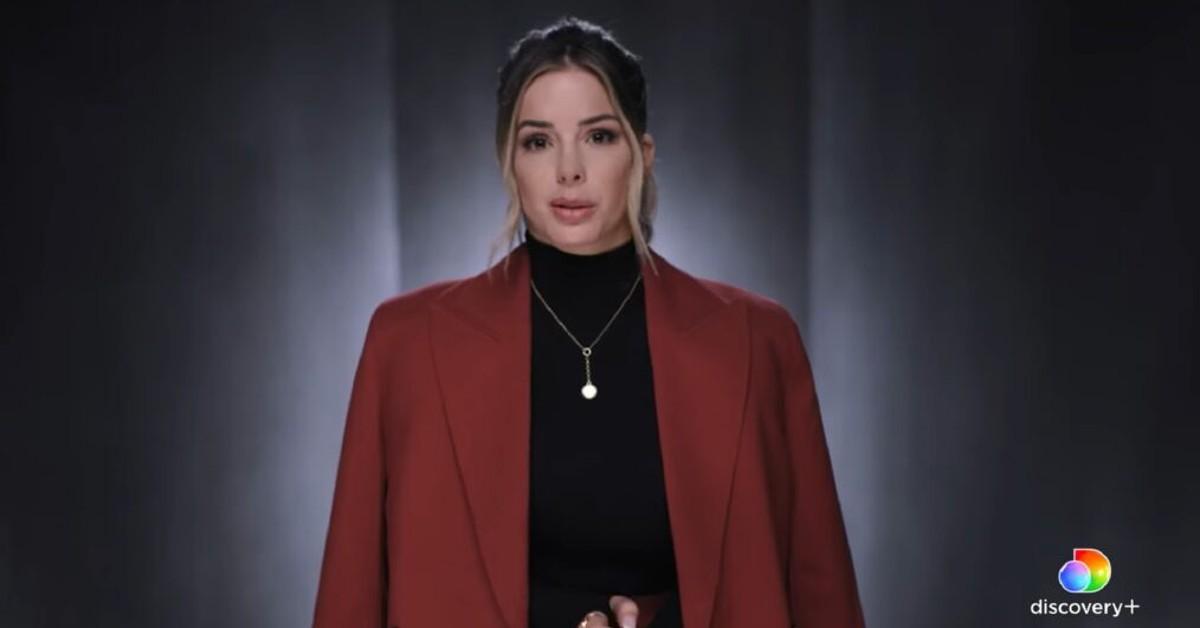 'House of Hammer' features at least two of Armie Hammer's alleged victims.
House of Hammer puts Courtney Vucekovich and Julia Morrison's stories at the forefront, giving them a platform to speak their truths, as shown by the series's trailer.
"In the beginning, I felt like this was all perfect. This was amazing," Courtney Vucekovich says in the trailer. "But then things changed." Per USA Today, Courtney says she dated Armie Hammer from June to August 2020.
Article continues below advertisement
"He pushes your boundaries a little bit at a time. You're his completely," she continues in the trailer. "He just acted mad." At one point, she says she received a note from Armie that said, "I'm going to bite the f--k out of you."
She details an experience where she says she was bound and "completely immobilized." It isn't long before tears run down her face as she recalls the incident with Armie Hammer, who allegedly has sadistic sexual fantasies involving complete control and cannibalism.
Article continues below advertisement
"The three-part docuseries takes a deep look at the allegations of emotional abuse, manipulation, and sexual violence that brought Hammer's flourishing Hollywood career to a standstill in 2021, a saga previously examined by Vanity Fair's Julie Miller in a story called 'The Fall of the House of Hammer,'" Vanity Fair wrote.
Armie Hammer denies all allegations against him.
Article continues below advertisement
In April 2021, Julia Morrison relayed that she would be selling her texts with Armie Hammer as NFTs. As for why she decided to do this, here's what she wrote on her website: "These works speak to the medium and were cathartic and impactful for me to create. It allowed me to take my power back from someone much more powerful than me, someone who targeted me in an abuse of power, and to transform my feelings in a way that felt meaningful and with a clear sense of purpose."
The Cut published a 2021 article about another 24-year-old alleged victim who goes by the name Effie, claiming that Armie Hammer "violently" raped her for four hours on April 24, 2017.
Article continues below advertisement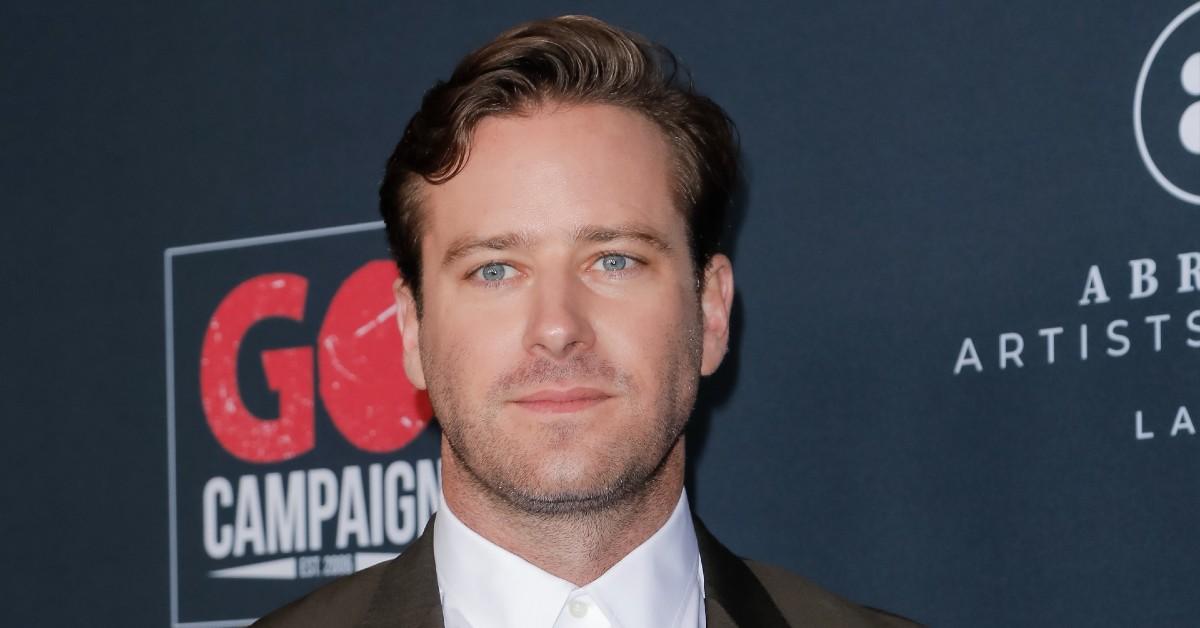 "'I thought that he was going to kill me,' Effie said, but eventually, he left — 'with no concern for my well-being,' she added," The Cut article reads. She also commented on the incident at a 2021 press conference alongside women's rights attorney Gloria Allred.
Regarding Armie Hammer's family history, he supposedly comes from a long line of abusive men. "If you believe about making deals with the devil, the Hammers are at the top of the totem pole," Casey Hammer, Armie's aunt, says in the trailer for House of Hammer.
The truth will come out on Friday, Sept. 2, 2022, on Discovery Plus.
If you need support, call the National Sexual Assault Hotline at 1-800-656-4673 or visit RAINN.org to chat online one-on-one with a support specialist at any time.